Vegas recap: J.J. makes it two straight
BY foxsports • February 28, 2010

Another day, another Jimmie Johnson win. Ho hum.
This week, though, it didn't take a stroke of luck for the No. 48 to reign supreme for the second straight race. In a town that prides itself on a run of luck, Johnson did things the old-fashioned way – he earned it. The four-time Sprint Cup champ took the lead over from teammate Jeff Gordon with less than five laps remaining, then ran away with it, winning by a large margin to capture his fourth career win in Sin City.
Top Five Drivers
1. Jimmie Johnson
He's well on his way to a fifth title, having now won two straight after an ugly start to the year in Daytona. This is pretty much what people were expecting this week and J.J. delivered per usual. It's his 49th career win, and he'll be looking for No. 50 next weekend in Atlanta.
2. Kevin Harvick
Harvick keeps on keeping on, with his third straight top seven to begin the '10 season. Despite leading just two laps on the day, Vegas was his second runner-up finish in as many weeks. He's gonna be a force the rest of the way, that's for sure.
3. Jeff Gordon
He led 217 of the 268 laps on the day, but couldn't hold off his teammate when it counted the most. He gave up his lead with under five laps to go, then fell behind Harvick as well, dropping to third. In a way, it seems like a bit of a disappointment, since he dominated a majority of this race, but I'm sure fantasy owners will still be pleased with a third-place run from the Rainbow Warrior.
4. Mark Martin
Martin obviously loves Vegas, as he continues to post strong numbers here year in and year out. His fourth-place run this week marks his sixth top five in 12 attempts and 10th top 10. That's one of the best records going in Vegas, behind only Jimmie Johnson. He's determined to make 2010 his best season yet, and back-to-back fourths in the year's first three races is a good way to make that happen.
5. Matt Kenseth
Vegas was where it all began to go wrong for Kenseth and the No. 17 team last season, but he's turning a complete 180 this season. He's now run in the top eight in all three races thus far, making him a threat at every venue he shows up to. You'd be making a mistake by overlooking him again the way he's running.
Top Five Disappointments
1. Juan Pablo Montoya
This looks familiar, doesn't it? Montoya made this same list last week with an ugly 37th-place finish at Fontana due to engine issues. Luck wasn't with him this week in Vegas, either, as he was out of contention almost as soon as the team showed up this morning. He was behind more than 10 laps before the halfway point and was helpless as he ended his day in 37th.
2. Kurt Busch
Many thought Busch was the favorite coming in this week. He'd had three top 11s in nine trips to Vegas, which just so happens to be his hometown. The recent success hadn't been there, but he did finish sixth last week at the Auto Club 500, so hopes were high. Unfortunately, the results weren't, as Busch stumbled early and often, coming in 35th.
3. Jamie McMurray
Is this eventually gonna be the year of Jamie McMurray? We thought that might be the case when he took home the crown at the Daytona 500 two weeks ago, then had a respectable 17th last weekend at Fontana. However, the No. 1 team crumbled this week in Vegas, falling back early and was not able to make up any ground along the way to a 34th-place finish, despite having run ninth here last year.
4. Brian Vickers
He's run 12th and 15th the first two weeks of the season, but he couldn't maintain that Sunday, falling back to 31st in Vegas. He was eighth here last season, so this finish was definitely not what the No. 83 team was looking for.
5. AJ Allmendinger
The guy I thought was going to be this season's biggest surprise has showed me the exact opposite. Allmendinger registered his second straight 25th-place showing on Sunday, which came after a 32nd at Daytona. Not exactly what I was hoping for. I guess there's still time to turn things around, but if you want a major disappointment for me thus far in '10, it's the No. 43 team.
Top Five Surprises
1. Joey Logano
It's quickly getting to where these finishes are no longer a surprise for the 19-year-old phenom in his second season. Logano ran up near the front all day long, eventually getting passed at the last turn to fall into sixth. However, there's no shame in that. I'm sure his team will take sixth-places all year long. Something tells me he'll have a few better than that along the way, though.
2. David Reutimann
Reutimann's having a really strong season thus far, now having run in the top 15 three straight weeks. His 13th-place finish Sunday was yet another impressive showing for the No. 00 team as they continue to show they can compete with the big boys. Dare I say a Chase appearance for this team could be a possibility? Don't say I didn't tell you so.
3. Marcos Ambrose
Many thought this would be the year Ambrose broke through into the upper echelon of Sprint Cup drivers, but that certainly didn't show the first two weeks, with runs of 41st and 35th. This week was a lot better, though, as the No. 47 team fought hard for a well-earned 14th-place finish.
4. Paul Menard
Menard made this list last week as well, though neither of the two finishes were tremendous, just above average for where he usually resides (17th this week, 18th last week). Don't know if he'll be getting all that many top 15s this season, but if he stays in the 16th-20th range, it'll be considered a successful season for the No. 98 team.
5. Regan Smith
He didn't do anything all that special, but this was a race the big names took over, thereby making a 21st-place finish a decent one for a second or third-tier guy like Smith.
---
---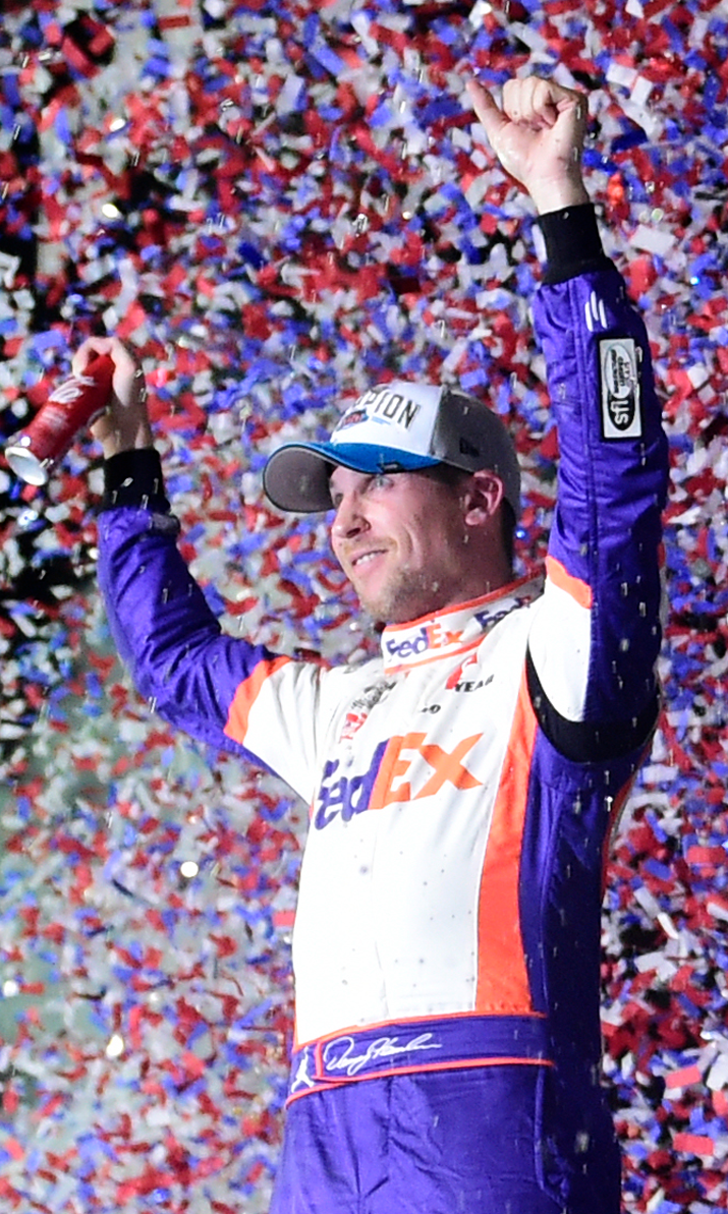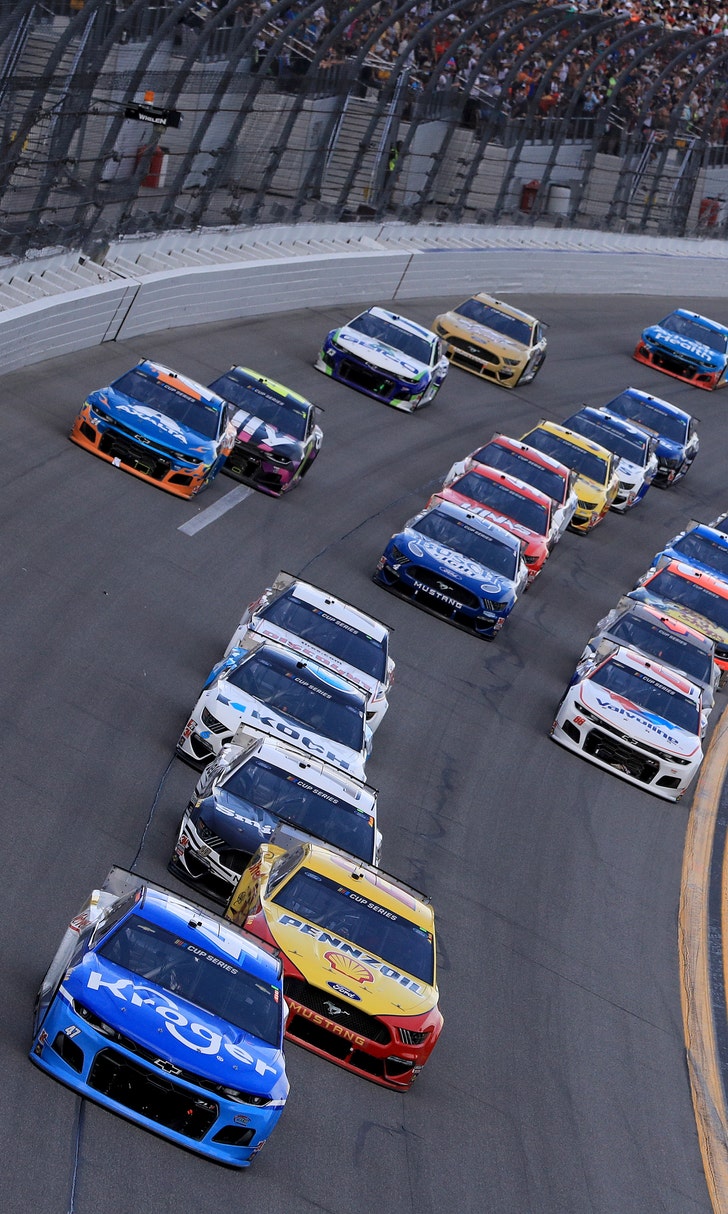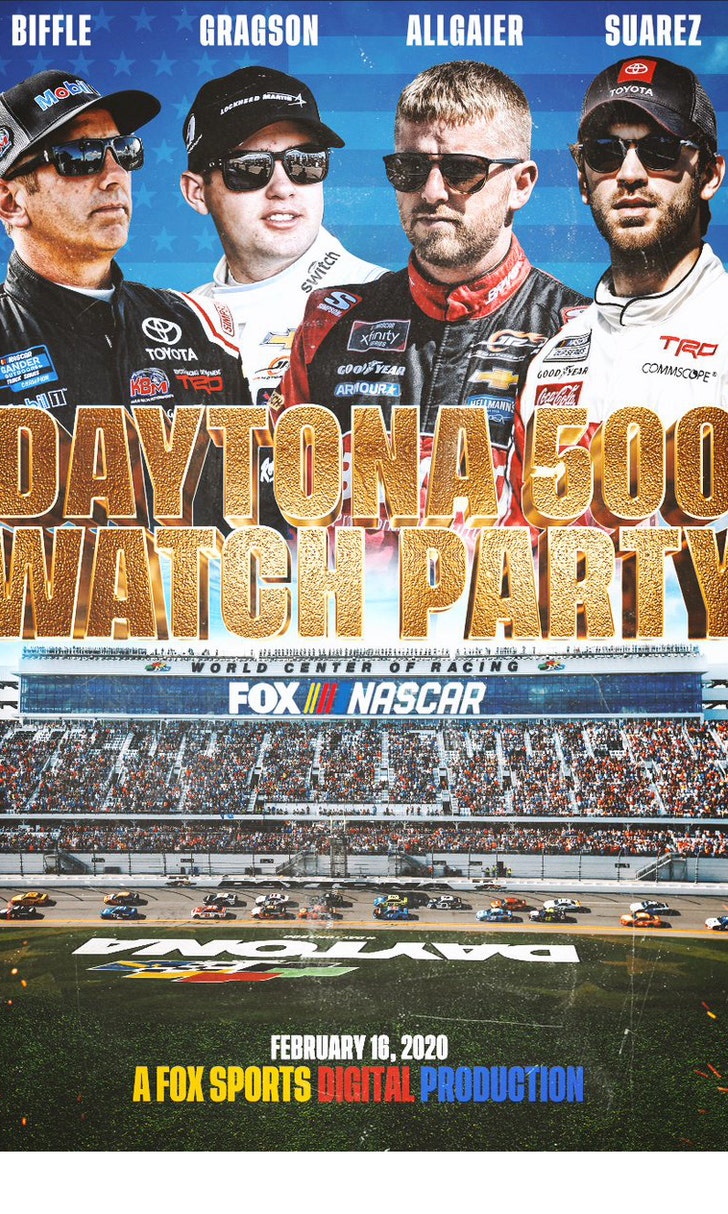 The Daytona 500 Watch Party!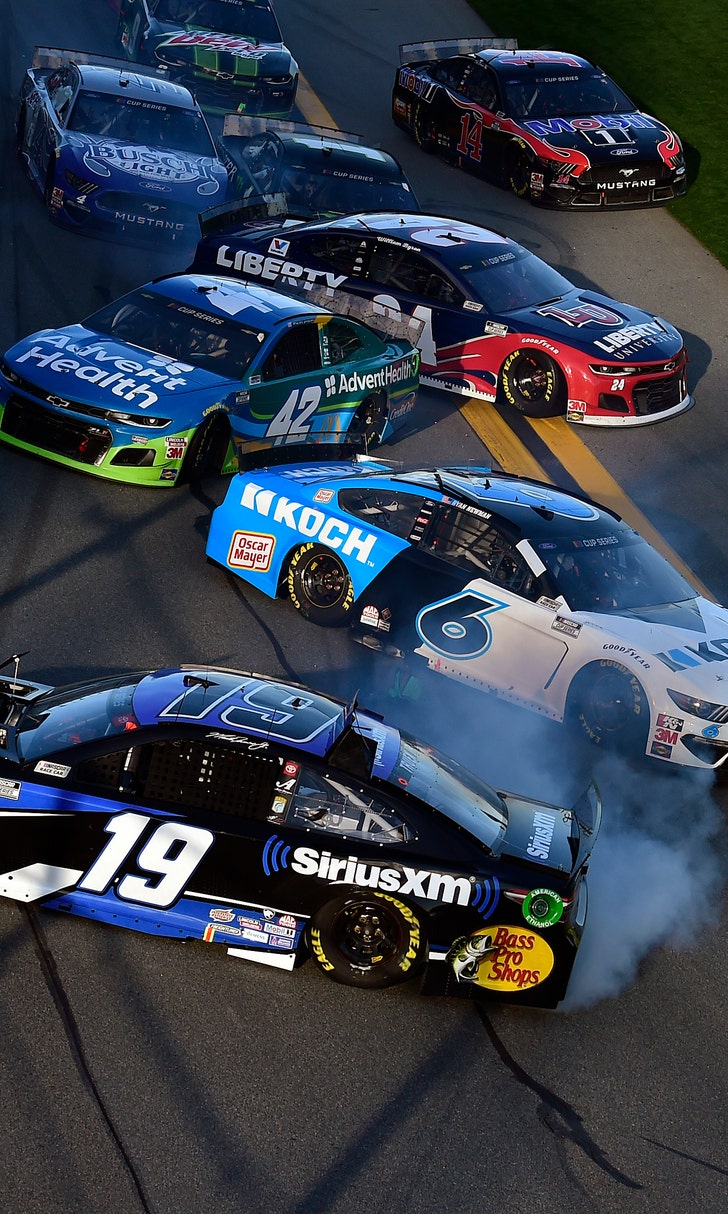 The Numbers Game At Daytona