NASCAR Cup Series
NASCAR Cup Series
Testing, repaves could aid some
Published
Jun. 6, 2012 1:00 a.m. ET

I am really excited to get to Pocono Raceway this weekend.
This will be the first race on its brand-new surface. The speeds this weekend in practice, qualifying and the race should be blistering fast.
One of the things a new surface does is sometimes equalize the field. It's going to bring some guys into the picture Sunday that normally aren't that good at Pocono. This will be a good test of what you can do with a slick race car and a lot of horsepower. Pocono has always been known for being a track where drivers need to be able to come off that No. 3 corner and haul butt down that long straightaway.
Now with all the new grip, everyone should be able to get off that corner fairly well. I think you are going to see that horsepower and torque really come into play this weekend. Also don't forget that next week, when we are in Michigan, it also has a brand-new surface, so these next two weekends are really going to showcase those that have the horsepower.
These next two weeks should be packed with the "Wow" factor more than ever. These speeds are going to be dramatic. So the engineering groups on these teams will definitely have a plan. These guys are going to be like mad scientists trying different combinations on geometry and setup that they were not able to try previously at these two tracks.
So this is going to be a very important couple of weeks for these teams. In fact, it's only a short window, like six weeks, and we are right back here at Pocono for its second race of the season. There's going to be a lot of data accumulated these next two weeks.
What's going to be interesting is to see if this will allow Stewart-Haas Racing, Roush Fenway Racing and Joe Gibbs Racing to try and close the gap that seems to be developing between them and Hendrick Motorsports. Either that or we might see the gap widen.
The last thing all these other competitors want to see is Hendrick Motorsports separating itself even further from the rest of the field.
The two-day test leading up this weekend's race is going to be vital. It's also going to give teams data they can use at other tracks, like Indianapolis Motor Speedway.
I really don't think we'll see guys sandbagging during these tests so as to not show their full hand. Sure you can try, but with all the eyes from all the teams out there, I just don't think you can get away with it.
---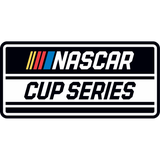 Get more from NASCAR Cup Series
Follow your favorites to get information about games, news and more
---