NASCAR Cup Series
NASCAR Cup Series
Patrick taking high speeds in stride in Michigan
Published
Jun. 16, 2012 12:50 a.m. ET

With her NASCAR peers breezing around Michigan International Speedway at around 200 mph this week, Danica Patrick was asked to compare these stock car speeds to the even quicker pace of IndyCar racing.
''I don't want to play down anything to do with 200 miles per hour. It's good,'' she said. ''But it is true. Going another 30 or 40 miles an hour quicker is significant. It definitely feels a little bit different.''
Patrick's top speed for a full lap during Friday's Nationwide Series practice was 190.506 mph. That was one of the fastest laps during Nationwide practice, and Greg Biffle reached 204.708 during a Sprint Cup session in the afternoon. MIS was repaved during the offseason.
Patrick has only one top-10 finish on the Nationwide circuit this year, but a fast, wide track like MIS could benefit her. She won the pole at Daytona this year and finished 13th at Talladega.
''Speed's never been too big of a problem. ... For me it's more about the balance of the car,'' she said. ''When the car is not right, everything feels sped up. ... Then once the car feels steady, calm and predictable and doing what you want, everything slows down.''
The Nationwide Series will race at MIS on Saturday, a day before the Sprint Cup. Patrick finished 27th at MIS in 2010, before the repave.
''To be quite honest, I can't really remember what it was like in 2010, and I don't think I was very good,'' she said. ''So it's probably nice that it's a bit different for me. Obviously, I have a lot more experience now.''
Patrick has helped bring more exposure to NASCAR - ESPN's Nationwide Series ratings have been up. She also talked a bit this week about her sponsor, Go Daddy, which is now using an ad agency.
''I think it's a good thing,'' she said. ''Especially when you are working creatively, I think it's the best way to get something different, is to get someone different to think up the ideas.''
In February, she complained that the media often describes female athletes like her as ''sexy.'' That turned into a bit of a firestorm, given Go Daddy's history of racy ads.
''On the `sexy' thing, that was just me sort of saying, be creative with your descriptors,'' she said. ''I think that kind of stuff (Go Daddy) is fun when done right and when humor is involved, I think it makes it even more funny. ... I don't do anything I'm not comfortable with.''
Patrick is 11th in the Nationwide points standings and hopes for a good performance in Saturday's race. Even if the pace is fast, it won't feel all that similar to an IndyCar race.
''IndyCars produce enough downforce to go upside down,'' she said. ''I don't know, does a stock car do that? I guess I've never asked.''
---
AP Auto Racing Writer Jenna Fryer contributed to this report.
---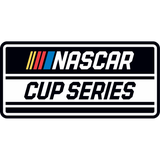 Get more from NASCAR Cup Series
Follow your favorites to get information about games, news and more
---