Montoya now truly among NASCAR's best
BY foxsports • October 4, 2009
It's three hours before the AAA 400 Sprint Cup race at Dover International Speedway and Juan Pablo Montoya is chilling in his motorcoach before the team meeting.

From his on-track performance, Montoya has shown no signs of battling a flu bug for the last three weeks. On Friday, he finally surrendered and went to the infield care center for antibiotics, but a pesky cough remains.

The dreary Dover weather has provided Montoya with an opportunity to rest — and catch up on some channel surfing. Montoya watched the Formula 1 race from Singapore on Sunday morning and caught up on the two-hour season premiere of "House," which he reports "was very, very cool."


downlevel descriptionThis video requires the Adobe Flash Player. Download a free version of the player.


The rain has also postponed an outing to test a new Polaroid camera on race fans in the infield, so the marketing partners have brought the model to Montoya.

"The kids will love this," Montoya said.

Polaroid sponsored the No. 42 Chevrolet that Montoya raced to a fourth-place finish at Dover on Sunday — a remarkable improvement over his 30th-place finish at the Monster Mile in May.

In May, Montoya qualified third, took the lead on the second lap, held on to the point for three circuits then slipped to the back of the field. The following week at Pocono, Montoya finally came to grips with one of the oldest lessons of racing: Sometimes a driver has to slow down to go fast.

Over the next six races, Montoya slowly adopted that practice and "changed how (he) was driving the car." He realized "speed was not the problem."

"It was the longer runs where I wasn't doing as good," Montoya said. "I changed a couple of things but the lap time was still there."

And he wasn't timid about asking his fellow competitors for advice — including current champion Jimmie Johnson.

"The answer was simple. Jimmie Johnson told me that you try to go as fast as you can using the least amount of your equipment. If you can go fast and use the least amount of your equipment — without abusing your car — you will be good."

Montoya adds a disclaimer — the car has to come off the truck balanced. "If the car is horrible, you're going to run horrible," Montoya said. The former Formula 1 ace has had to learn not to overdrive a car that has no hope of contending.

And Johnson, who currently holds a 55-point advantage over Montoya, has noticed that his fellow driver took the suggestions to heart.

"He's definitely improved," Johnson said. "He's done a great job of understanding how long the races are and how to take care of his equipment. You've got to be there at the end.

"I think too for him, something he may not realize that he's still fighting — because he's doing so well — everything he's been taught to do in other forms of driving that he's been charge, charge, charge. The sweet spot for one of these cars is nowhere close to where it is for open wheel cars. Nine times out of 10 you have to slow yourself down to go fast — and I still think he probably has another step of that to go."



Freeze frame






Johnson, whose background includes hard-charging tours such as Motocross and off-road trucks, had to tone down his aggressive tendencies when he transferred into stock cars. After winning his third title — in the first season of the new car — Johnson comprehends all too well the need for finesse with the new model.

"He said he's been points racing," Johnson said. "I kept telling him, 'Man, you're just in the sweet spot. You don't go into the Chase and decide to turn it up any more. What you're doing is working. You may mentally and conscientiously think you're doing less. That's the level of these cars. That's where you're at,' compared to where he's been at in Formula 1.

"He's a very smart race car driver. He knows and understands where he's at and when he's making progress passing guys and getting the finishes he needs. He's smart enough and aware of his surroundings to see that's working. Before the Chase started, he was saying 'we're holding back, we're holding back', but we saw great performances. He still has another step of that to go to really be in the right spot."

Johnson has been "impressed" by the chemistry that Montoya and crew chief Brian Pattie have been able to develop in a short period of time. Certainly, all the elements existed for Montoya to be a weekly competitor. Pattie admits the final piece has to come from the driver himself.

"Juan knows if he's going to abuse the car early, he's not going to be there at the end," Pattie said. "His aggressive driving style didn't support what we were trying to accomplish and he's learned that. That's why we make so many long runs in practice so he can see a rhythm developing on the race track."

Pattie also uses the longer runs in practice to devise his race strategy for tire pressures and fuel mileage, which removes more unknowns on race day. Since the first Dover race, Montoya's average finish is 9.5. Montoya is currently third in the Chase with an average finish is 3.5, but he realizes there is still room for improvement.

"I still ask questions," Montoya said. "When we tested (tires for Goodyear at Dover), we didn't have the definite tire here. Jimmie did most of the testing. We were on the back up (tire). So on Friday, when I unloaded real, real lose, I asked Jimmie if he was loose. He said, 'no, I'm about the same'. I was like 'wow'. I was surprised. But I still ask."

With Montoya's past achievements in open wheel, he had achieved a certain level of respect before entering the NASCAR garage. And now that he's a weekly contender, his fellow competitors are coming to him for suggestions as well.

"I'm not going to go up to someone and say, 'hey, you got to do this to run better.' But if they ask me, I'll tell them," Montoya offered. "When I find something, there's a lot of guys I can talk to do. I'll do whatever it takes. If I think somebody is doing something different I'll say, 'How do you do that? Where is the key?' If they ask me 'How do I run the top?' I'll tell them. I'm open about it. It's very easy saying it. It's very hard to do it."

As far as Montoya's predictions for the Chase, he'd rather not disclose that publicly. The team accomplished Goal No. 1: qualifying for the Chase. And reflecting on that accomplishment turns the driver absolutely giddy.

"There's only one guy taking the Cup home," Montoya said. "It's you or someone else. You either run good or you don't. It's simple. You're either in it or you're out of it. And the worst I can finish in the points is 12th. (laughs). That's a bonus. Isn't it? I could go home today and not do the next few races and still be 12th in points. (laughs) Think about it.

"When we started the year, people looked at us as a C-minus team. We thought when we finished last year we were like a B-plus team. We knew that because we had a lot of speed wherever we went. This year, we've proven to people that we're that. With the Chase, if we run well, we want to prove to people that we're an A-plus team every week."

For the No. 42 team, the mediocre grades are fading in the rearview mirror. Yes, Mr. Montoya, you have arrived.
---
---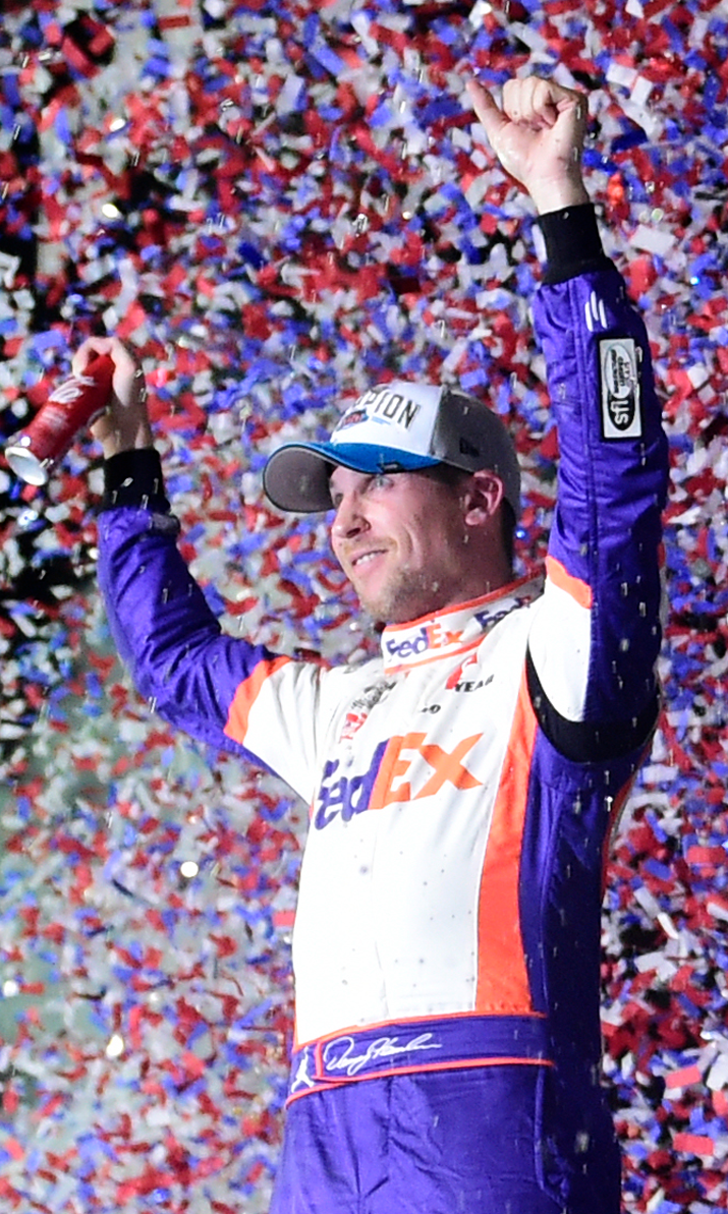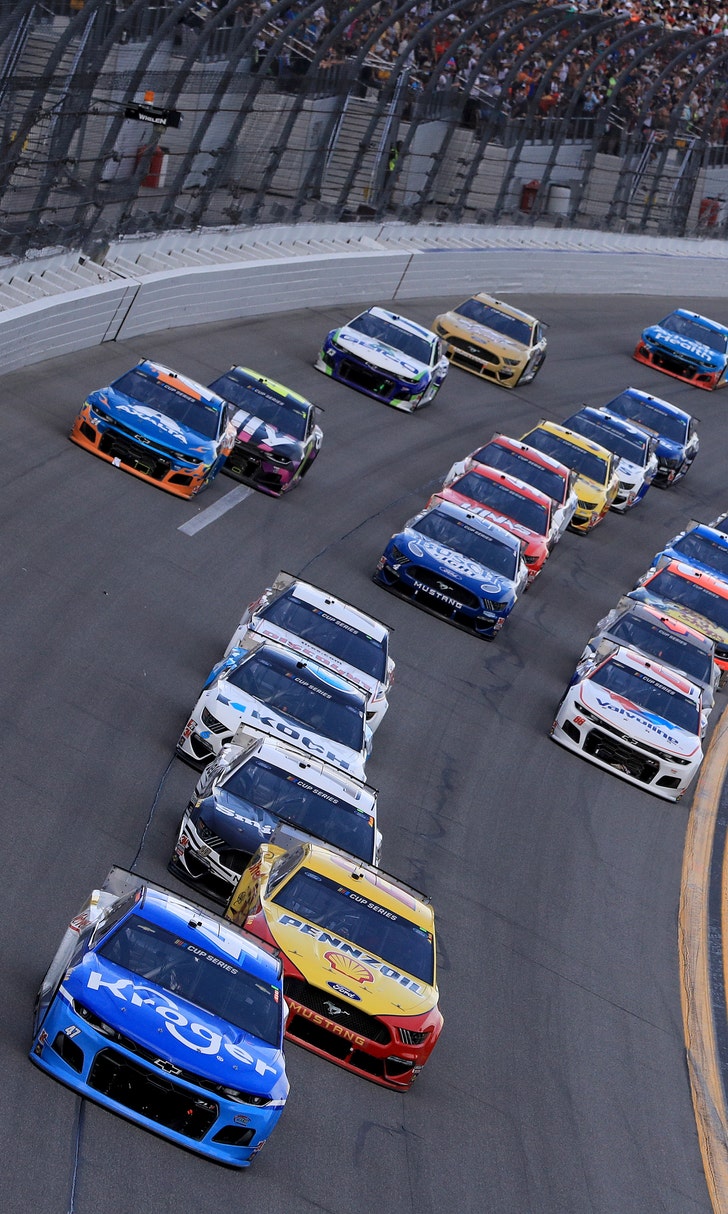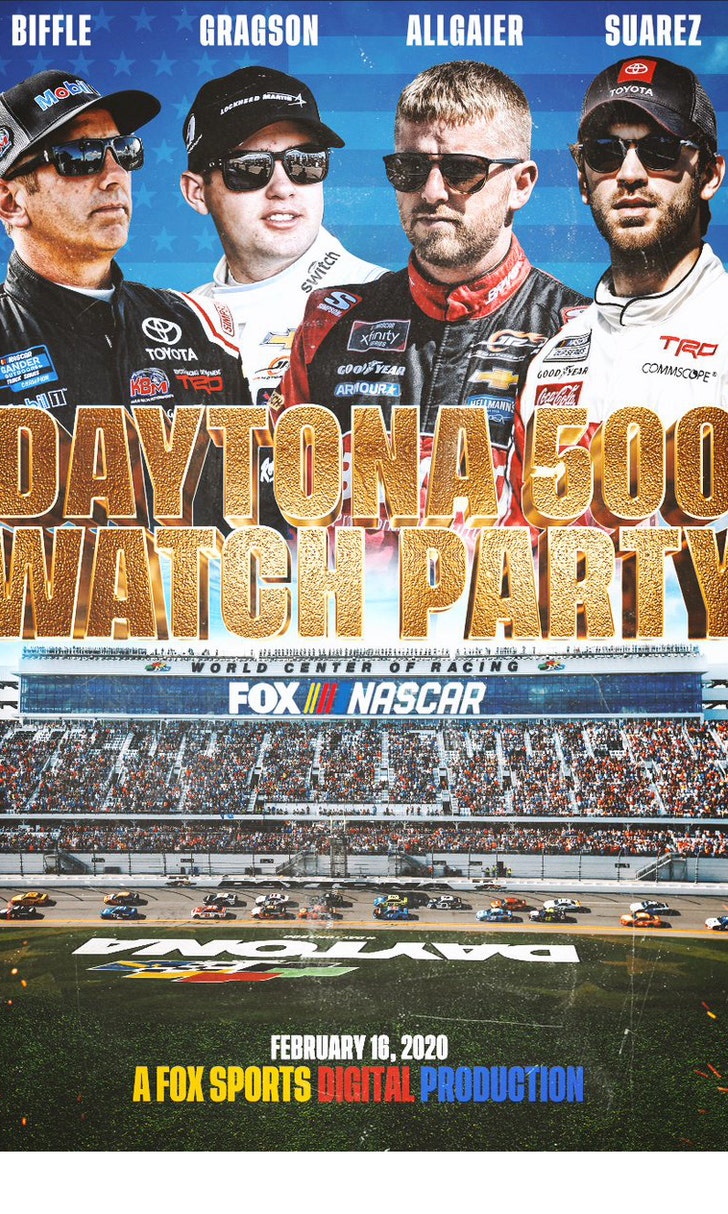 The Daytona 500 Watch Party!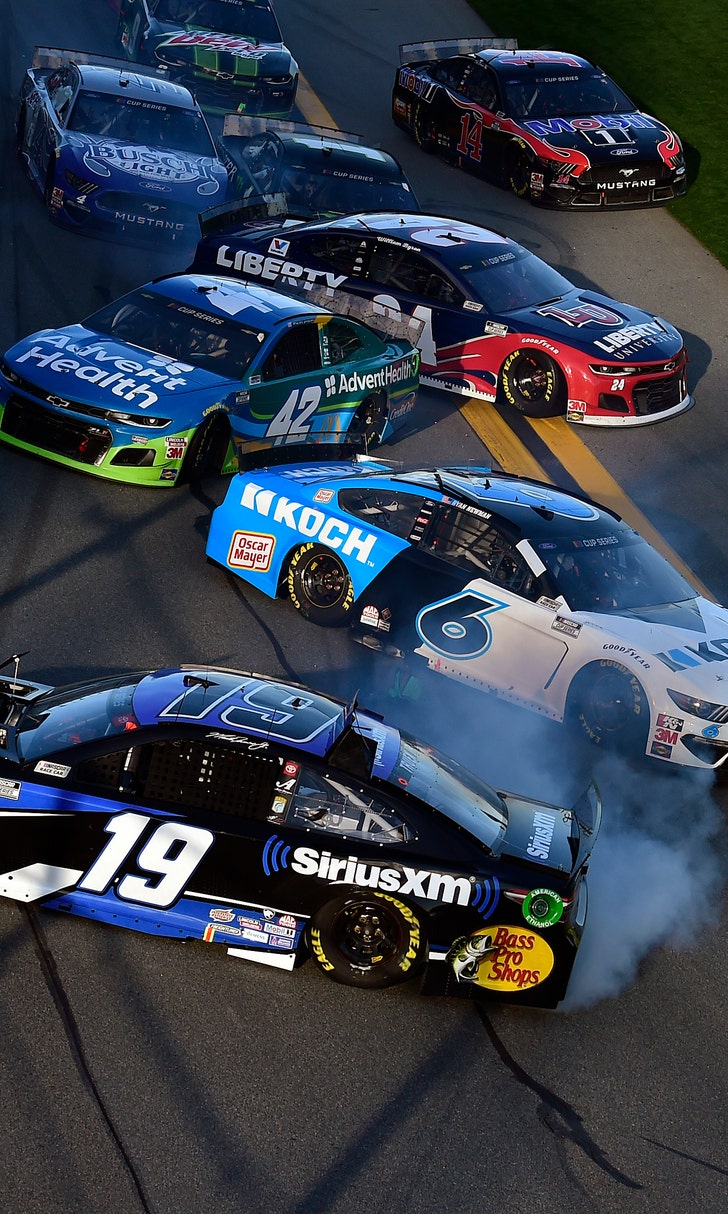 The Numbers Game At Daytona