Logano and Hamlin clash at Bristol
March 17, 2013

Tempers flared Sunday at Bristol Motor Speedway in — and after — the NASCAR Sprint Cup Food City 500.
Former Joe Gibbs Racing teammates Joey Logano and Denny Hamlin, who engaged in a Twitter beef earlier this season, first had contact on the track then sparked a feud once more after the race.
In the race, Jeff Gordon and Joey Logano had mounted an epic, multi-lap battle for the lead. Logano slipped back just a little bit off Gordon's bumper — and into the clutches of Denny Hamlin. As they rounded Turn 1, Hamlin unleashed a bump-and-run on Logano, causing him to spin coming off Turn 2.
The caution came out on Lap 349 as Logano's car had spun on the backstretch.
Clearly, the issue wasn't over for Logano.
He went and confronted Hamlin, who was in his car. Hamlin's crew pulled Logano, who tried to shrug them off, away from the car and a minor scuffle ensued.
So what did Logano say?
"That is for me to know and Denny to know," he said. "Frustrating. I had a really fast Shell/Pennzoil Ford, and I felt like it was capable to win the race. Proud of the guys for giving me a car like that. It's unfortunate. Getting frustrated. Running a lot better, worried about finishing. They fixed it pretty good and then got knocked in the back again to knock the quarter panel was loose."
Hamlin pulled no punches, saying he meant to rub Logano out of the way – but not to quite that level.
"I meant to run into him," Hamlin said. "I didn't mean to spin him out, but his day was fine. He still had a bad day, anyway, for whatever reason. You know, just, we finished bad and he finished bad. It's even."
Logano finished 17th and Hamlin 23rd after being hampered by other issues.
And what was Hamlin's view of the conversation between the two?
"He said he was coming for me," Hamlin said. "I usually don't see him, so it's usually not a factor."
It apparently is now. Logano, who spent his entire Cup career with Joe Gibbs Racing before joining Penske Racing this season, is clearly feeling only ire toward his former teammate.
"I was racing for the lead, and it's frustrating," he said. "That's a freaking genius behind the wheel of the 11 car — probably the worst teammate I ever had, so I learned that now. He decided to run in the back of me, so, whatever. I have a scorecard, and I'm not putting up with that. What goes around comes around. He already ran down his right-front tire, so he deserves it."
And Logano still wasn't done. Asked if he thought the incident could be retaliation for perceived past transgressions, Logano scoffed.
"No, I think he's just driving like an idiot, that's all," he said.
The war of words wasn't over yet, though.
Once more, the contentiousness spilled over to Twitter, with Joey Logano opening with "Hey @dennyhamlin great job protecting that genius brain of yours by keeping your helmet on"
Hamlin, unwilling to let the opening pass, responded quickly: "Why's that ... What would you do?"
Later, he added: "Last time I checked he had my cell and direct message button to choose from if he's got a problem.. Otherwise hush little child."
---
---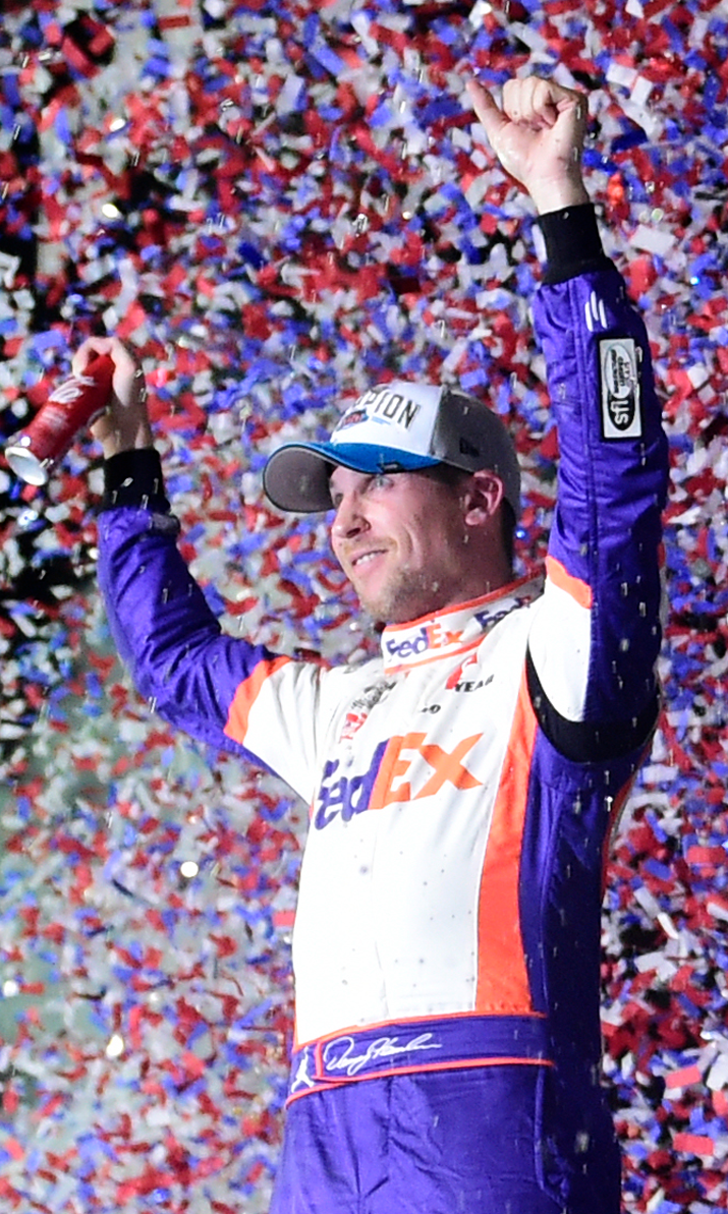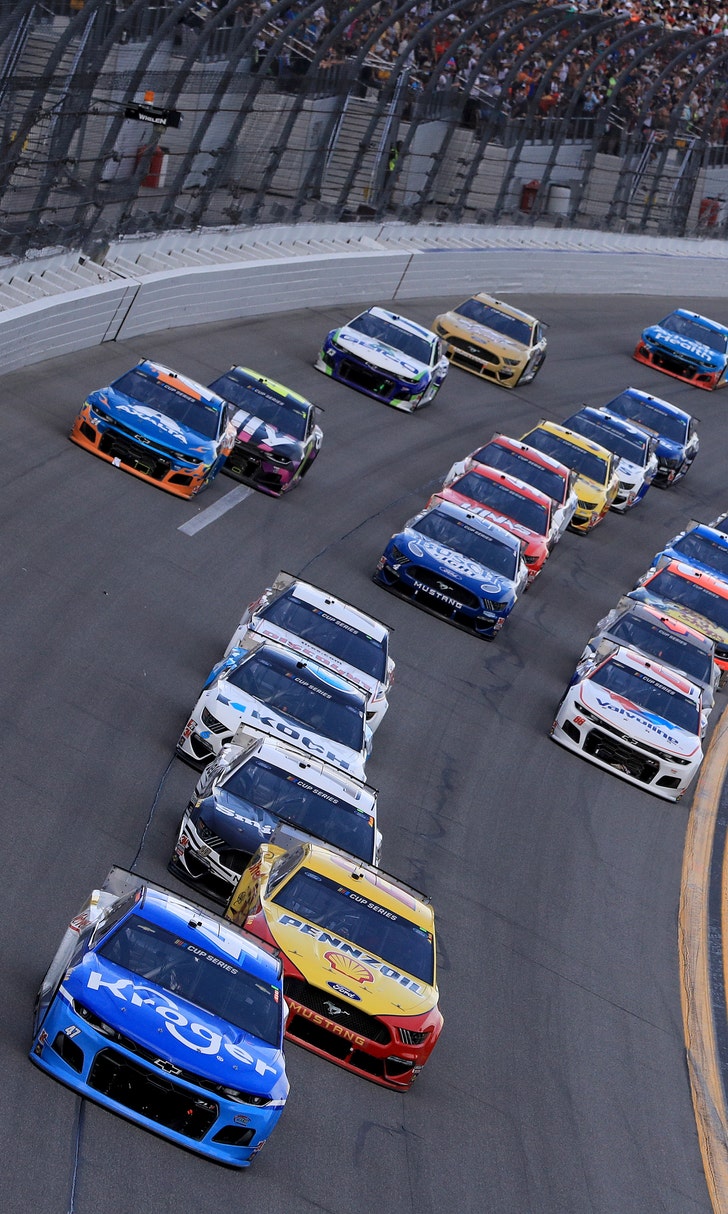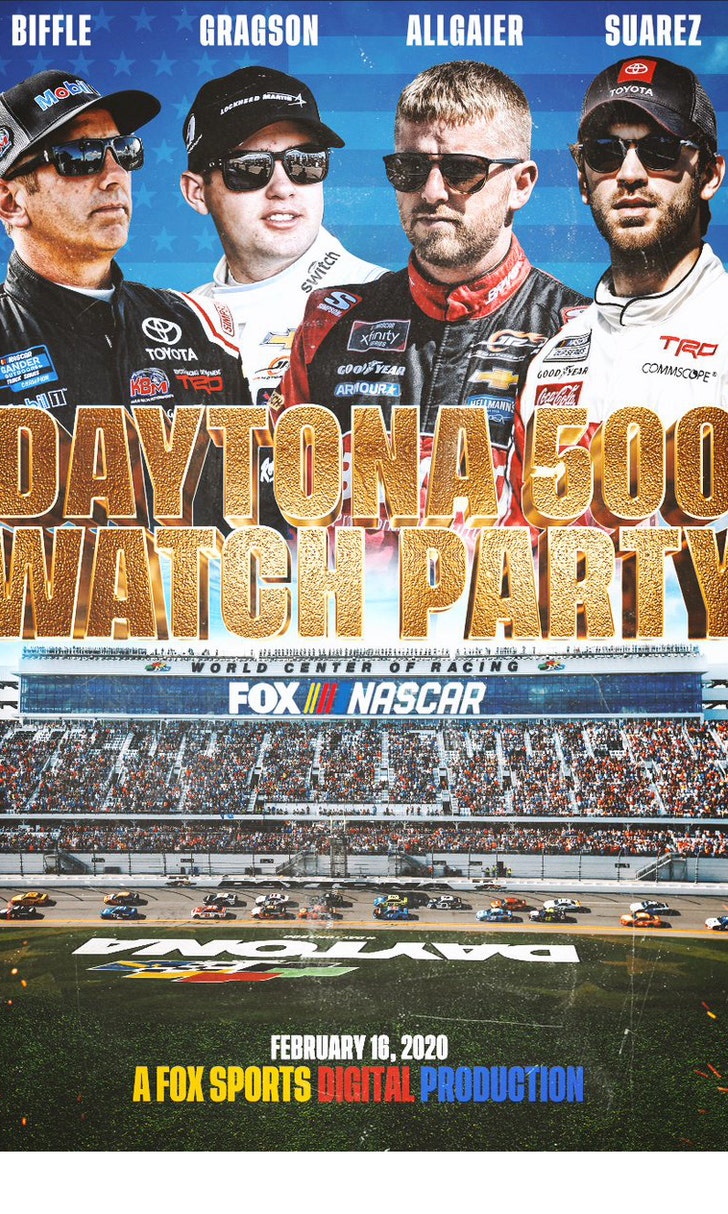 The Daytona 500 Watch Party!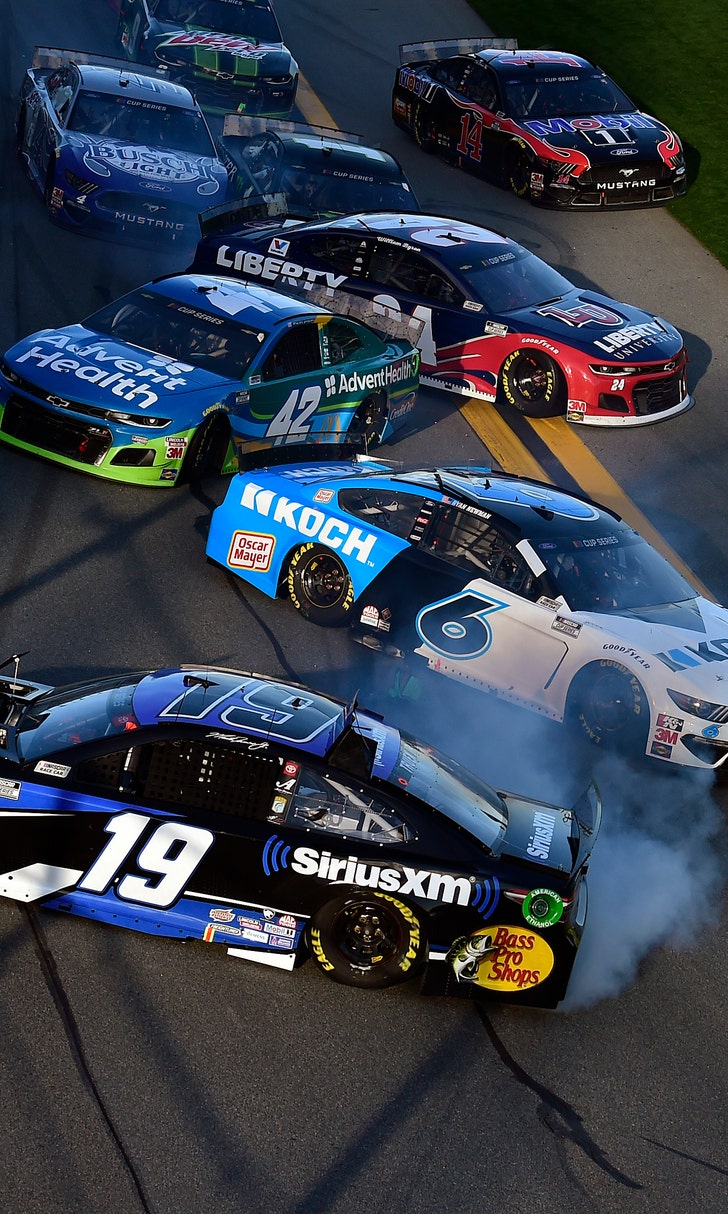 The Numbers Game At Daytona