10 lessons learned in Phoenix race
March 5, 2012

Kevin Harvick was in command on Sunday.
Harvick had a car capable of winning the Subway 500 at Phoenix International Raceway, he just didn't have enough fuel to battle for the finish against eventual winner Denny Hamlin.
On the backstretch coming to the white flag, Harvick radioed to the crew that he was out of gas, but still nursed the No. 29 Budweiser Chevrolet to the finish.
Harvick humbly accepted second place and showed tremendous leadership skills despite not achieving the results the team desired.
"Great jobs guys, that's what I'm talking about," Harvick radioed to the crew. "I don't mind if we lost. ... That's what it's going to take to win championships."
"Hell of a run," team owner Richard Childress replied.
"Thanks Richard," Harvick said. "It's going to be a good year."
Harvick was encouraged that the team worked so well together to figure out the fuel mileage in the end despite the fact that he was on vapors at the finish. He was grateful that the car prepared by his new team, led by crew chief Shane Wilson, offered him the opportunity to lead 88 of 312 laps on Sunday after running mid-pack at the newly configured track last November. And he had to be relieved just to finish considering that three of the eight Earnhardt Childress Racing engines expired before the checkered flag.
Harvick gained four positions in the points standings with his runner-up finish and is in that all familiar three spot – where he's finished the last two years. Still, Harvick realizes to break through to the top he has "to help be that team leader to be able to keep the guys together, whether it's a good day or bad."
"A lot of them may think it's a bad day, but obviously we all want to win, but in the end, finishing second and being in contention for race wins and having the speed in the car is really what you're looking for early in the year, and if you can knock out a couple wins, that's what you want to do," Harvick said. "We have to build it one week at a time, and that confidence and that character that comes with winning or losing is part of it."
And it's clear that Harvick intends on being a contender for the championship this season – and has the team to make that goal a reality.
Here are 10 other storylines to watch over the next few weeks:
1. Relaxed and refreshed
Denny Hamlin could start a new trend: Drivers getting away from it all in the offseason in order to concentrate solely on the job at hand, racing, come February. Hamlin appears more confident and less cocky than he has in years. While every driver needs chutzpah to succeed, Hamlin's bravado has been earned.
After all, in his six full seasons of competing full time in Sprint Cup, he's qualified for the Chase for the Sprint Cup each season. Watching Hamlin appear nearly despondent following the 2010 season was not an experience that anyone relished. So it's good to see Hamlin back on track.
2. Getting the gremlins out
After six decades of racing with carburetors, it's not surprising that teams are experiencing growing pains with Electronic Fuel Injection. Casey Mears' engine stalled at Daytona International Speedway while he was running third. Joey Logano says he lost six positions when his car wouldn't refire in the 500 as well. Logano salvaged a top-10 finish at Daytona, as did Mark Martin when he had an issue on Sunday, but Tony Stewart wasn't as fortunate. When he shut off his engine at Phoenix, the No. 14 had to be pushed back to the pits and lost two laps in the process.
3. Karma's tough
Darian Grubb has won six of the last 12 races. Can you show me another crew chief in the garage whose current stats are that stout? Neither could Tony Stewart.
4. Dodge unveil
Looking forward to seeing the new 2013 Dodge this weekend. But more interested to see who will be driving the Chargers next year. There's no doubt that Dodge will remain loyal to Penske Racing for the rest of the season, but the decision for its flagship team to move to Ford certainly took many in Auburn Hills, Mich., by surprise.
5. Bad Brad
The battle for fifth place between Brad Keselowski, Jimmie Johnson and Kyle Busch in the closing laps of the Subway 500 was some of the best action of the race. While Johnson (fourth) gained a spot after Marcos Ambrose's engine expired, Keselowski's fifth-place run improved his top finish at Phoenix by 10 positions and vaulted the No. 2 team from 29th to 12th in the points standings.
6. It's a matter of "trust"
Ryan Newman says he trusted Carl Edwards entering Turn 3 before the wreck. While Newman acknowledges that he's "99 percent sure" that Edwards didn't take him out on purpose, Newman made it clear on Sunday that Edwards shouldn't "trust" Newman moving forward. And when Newman's keeping score, it usually gets settled.
7. If you do the crime ...
Will the Hendrick Motorsports fines for illegal C-posts be overturned this week? While NASCAR officials hadn't assembled a panel or a date for the hearing as of Sunday, we look forward to hearing whether the Hendrick machine will prevail at the appeal.
8. You must do the time ...
Remember last fall in the Chase when we kept waiting for Jimmie Johnson to don his cape, return to superhero form and jump back into contention for the title? And yes, we were all a bit surprised when that didn't happen. But what's even more mind-blowing is to see the No. 48 team 38th in the points standings with his 25-point penalty factored in. With the additional points, Johnson would be 20th in the standings.  No one is hoping for the No. 48 team's penalties to be overturned more than JJ.
9. Danica don't panica
It's been a rough start of the season for NASCAR's GoDaddy girl with three wrecks in the first three races and then on Saturday, matching her 21st-place finish from the fall Phoenix race. But now the tour returns to Las Vegas Motor Speedway where she finished fourth last March and became the first female to score a top-five in a top NASCAR event.
10. Should I stay or should I go?
A lot of competitors will skip a return trip to the East Coast and remain out West. The Busch boys and Greg Biffle are headed to the sand dunes in California. Some in the NASCAR family will head straight to Las Vegas – but not Sunday's winner Denny Hamlin. Hamlin has been tempted by Sin City before but found solace in Scottsdale during the offseason and will hit the links instead before next weekend's action.
---
---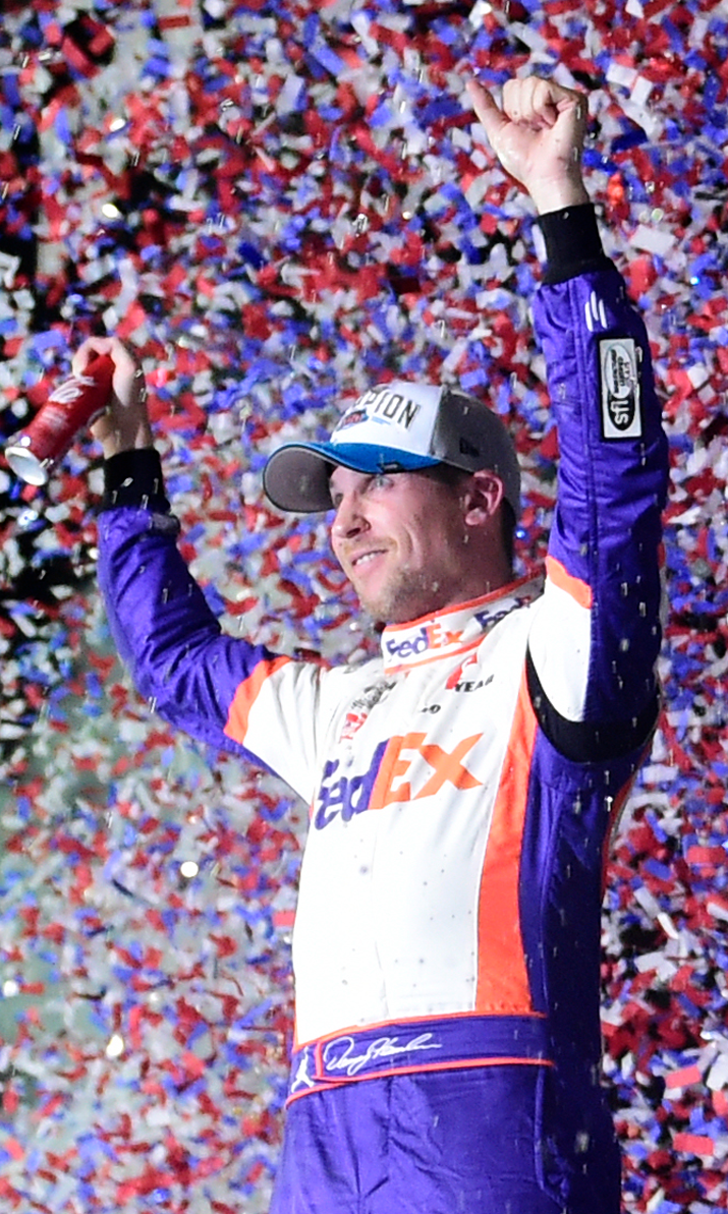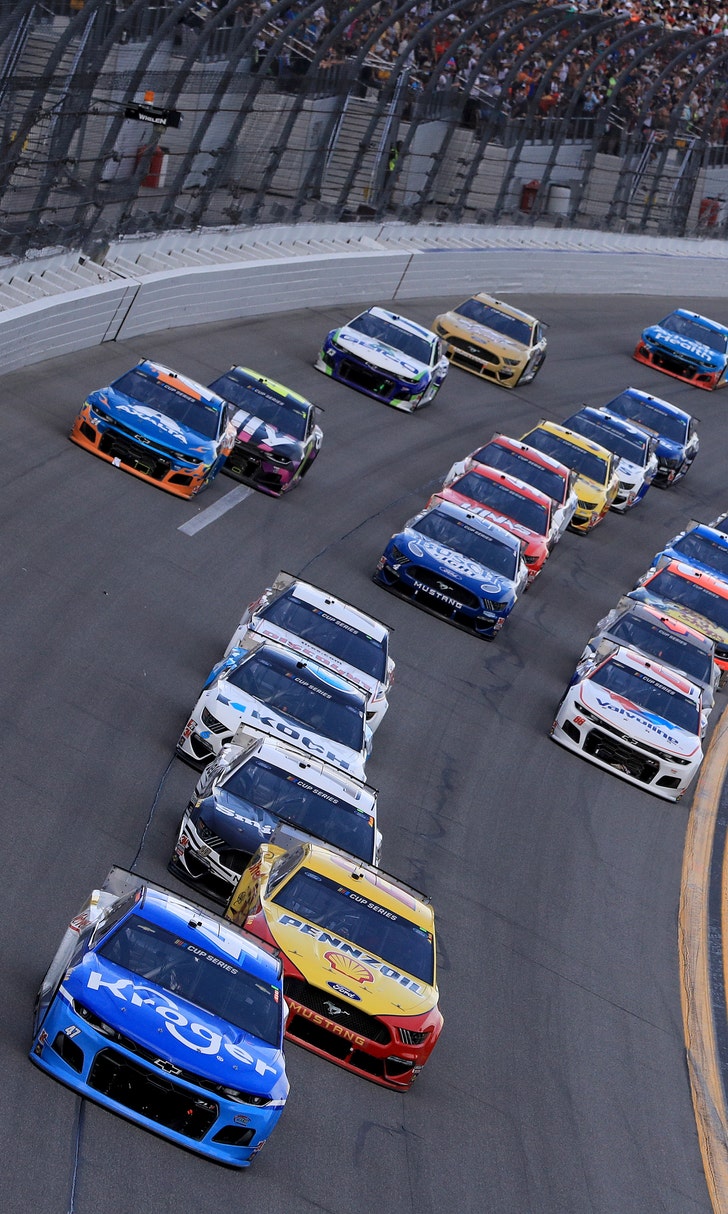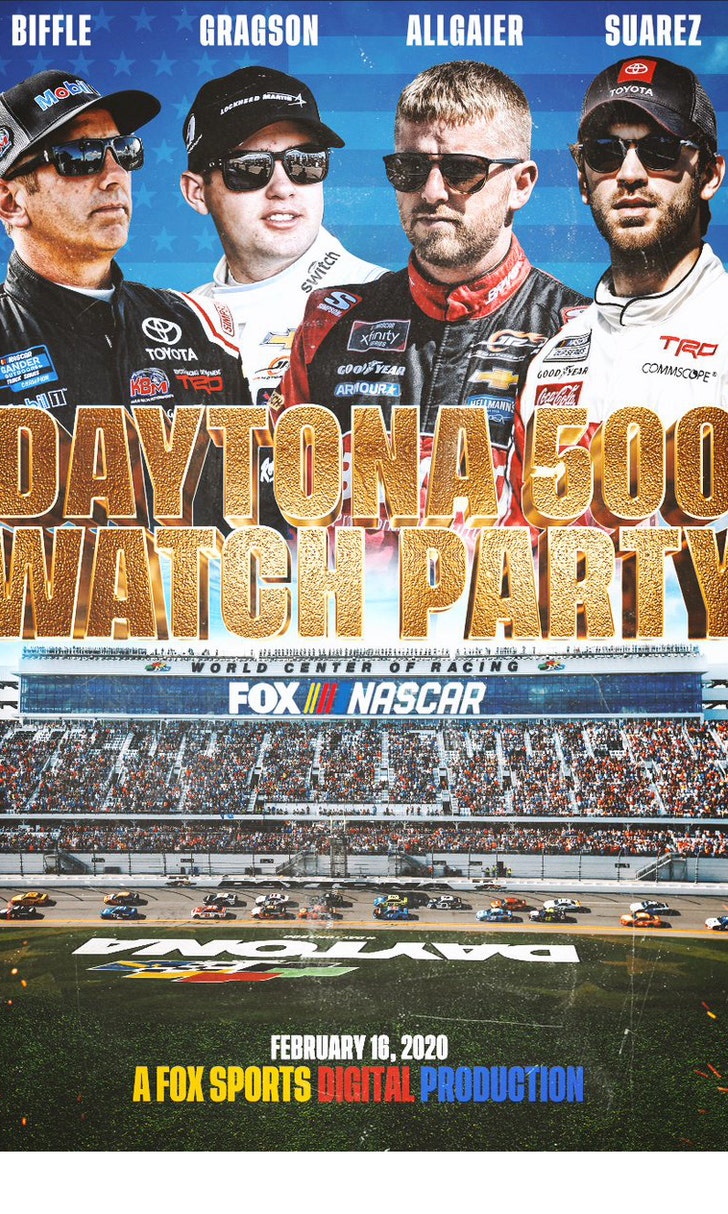 The Daytona 500 Watch Party!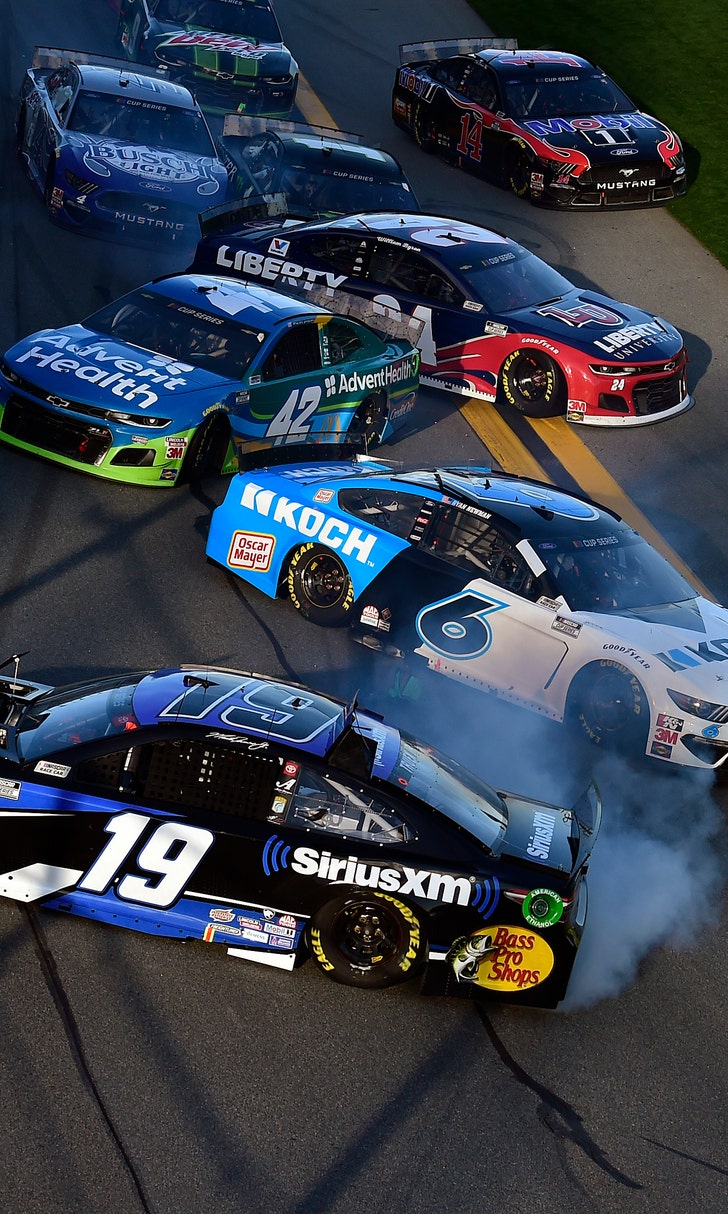 The Numbers Game At Daytona