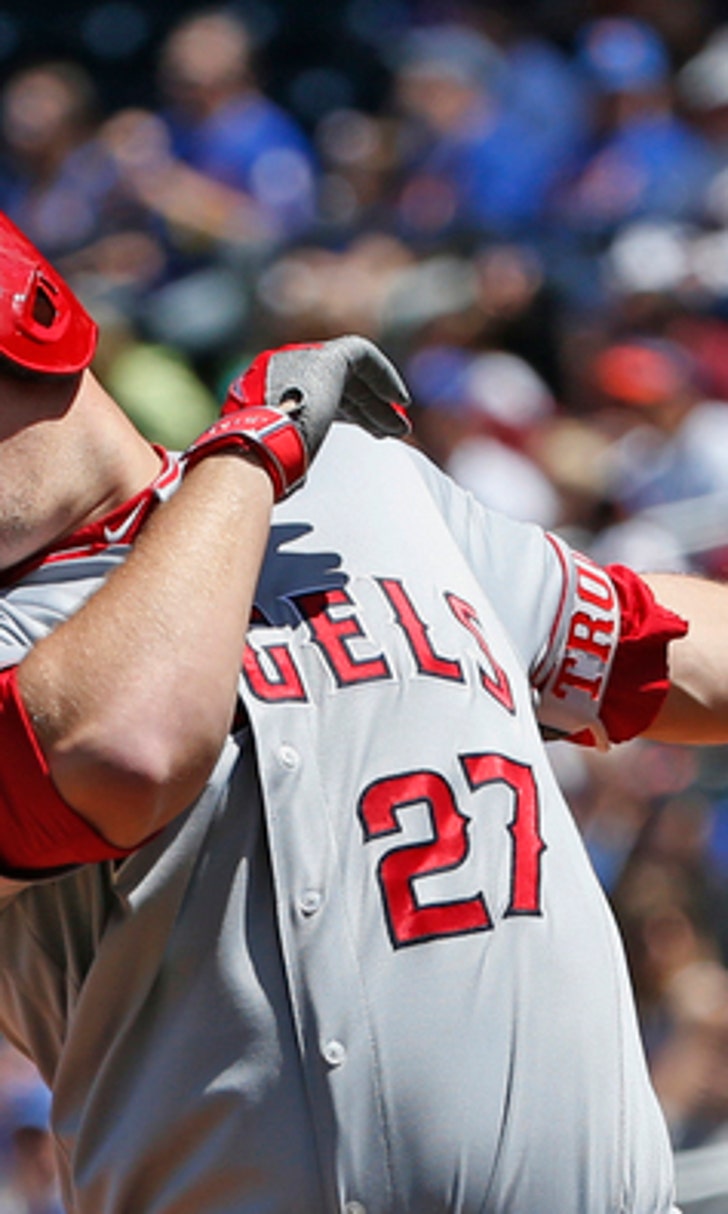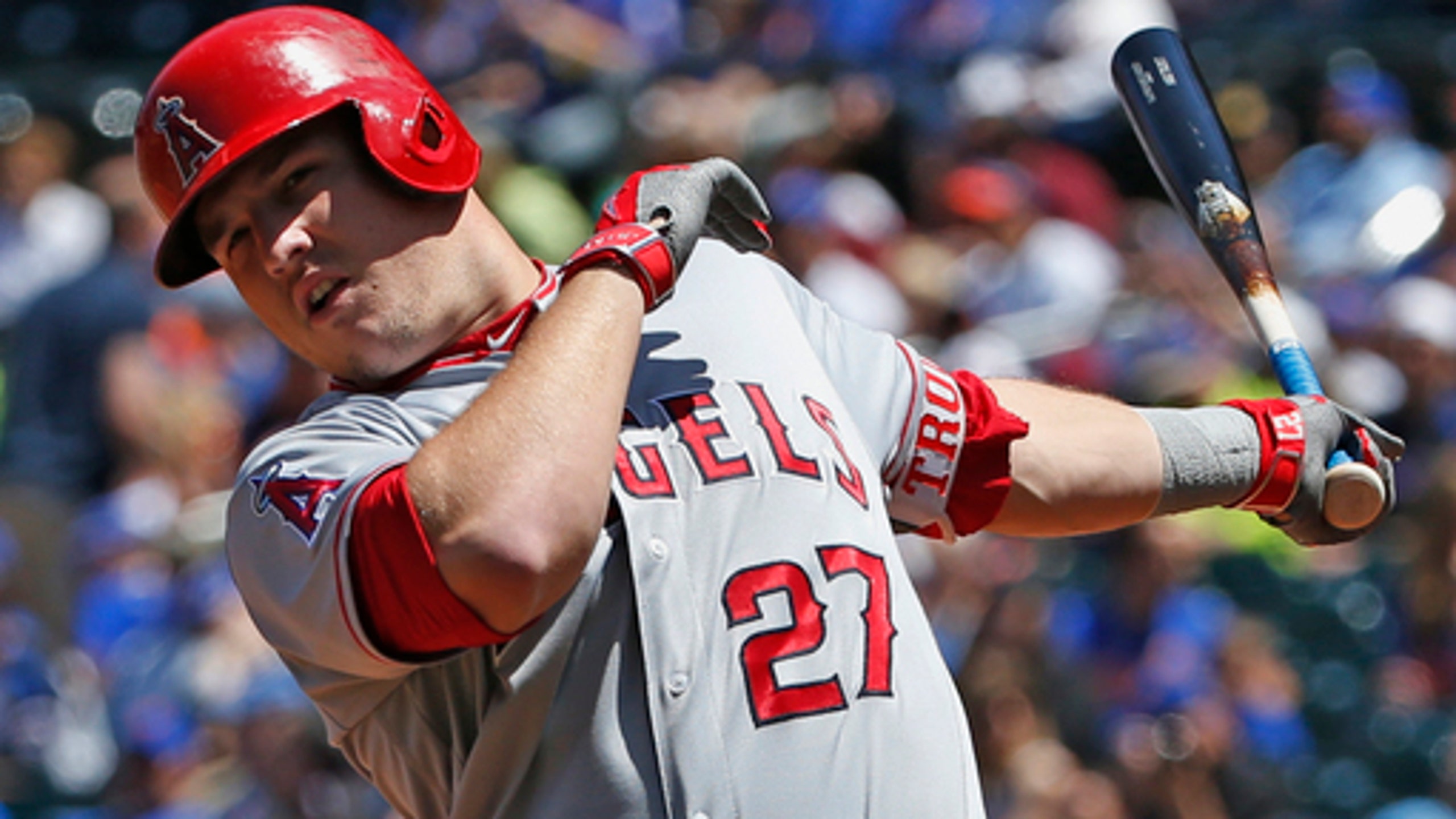 Trout to miss All-Star Game because of injured thumb
BY AP • July 3, 2017
ANAHEIM, Calif. (AP) AL MVP Mike Trout will miss the All-Star Game while rehabilitating his left thumb and be replaced in the starting lineup by Boston's Mookie Betts.
The Los Angeles Angels star outfielder tore the ulnar collateral ligament in the thumb on May 28 during a headfirst slide and had surgery three days later to repair the ligament and dorsal capsule. The team said Monday he will work out Tuesday at Class A Inland Empire.
Angels general manager Bill Eppler said in a statement Monday ''based on the timeline established for Mike to return from his thumb injury, he will be rehabilitating into the All-Star break and will therefore not be able participate in the All-Star festivities.''
Trout is batting .337 with 16 homers, 36 RBIs and 10 steals. He was the AL MVP in 2014 and 2016, and was the All-Star Game MVP in 2014 and 2015. He was elected by fans to the starting outfield, his fifth election and sixth All-Star team.
''One thing with the nature of Mike's injury is, or any injury, you can't rehab to a schedule as far as when you think you want to get back,'' Angels manager Mike Scioscia said before Monday's game in Minnesota. ''
''This thing takes its own course. When you're healthy, you're healthy,''
''Mike's made some remarkable strides in his rehab. He should be ready to play in rehab games sometime later this week.
''Trying to cram and get ready for an All-Star game, although it's a great honor and I know something he really enjoys, just is not the way you go about the rehab scenario.''
Betts gets the starting spot because he was the highest vote-getter among AL outfielders on the player ballot who was not already in the starting lineup.
---
More AP baseball: https://apnews.com/tag/MLBbaseball
---
---