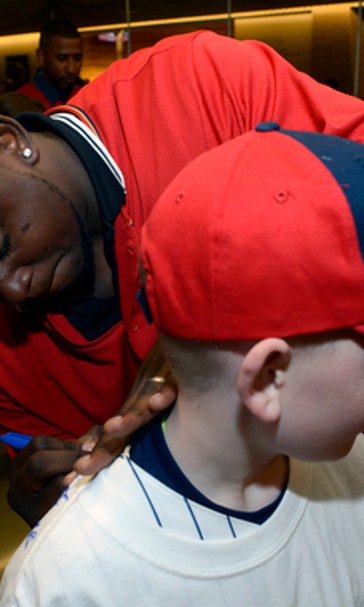 Sano ready for move to right field with Twins
BY foxsports • February 1, 2016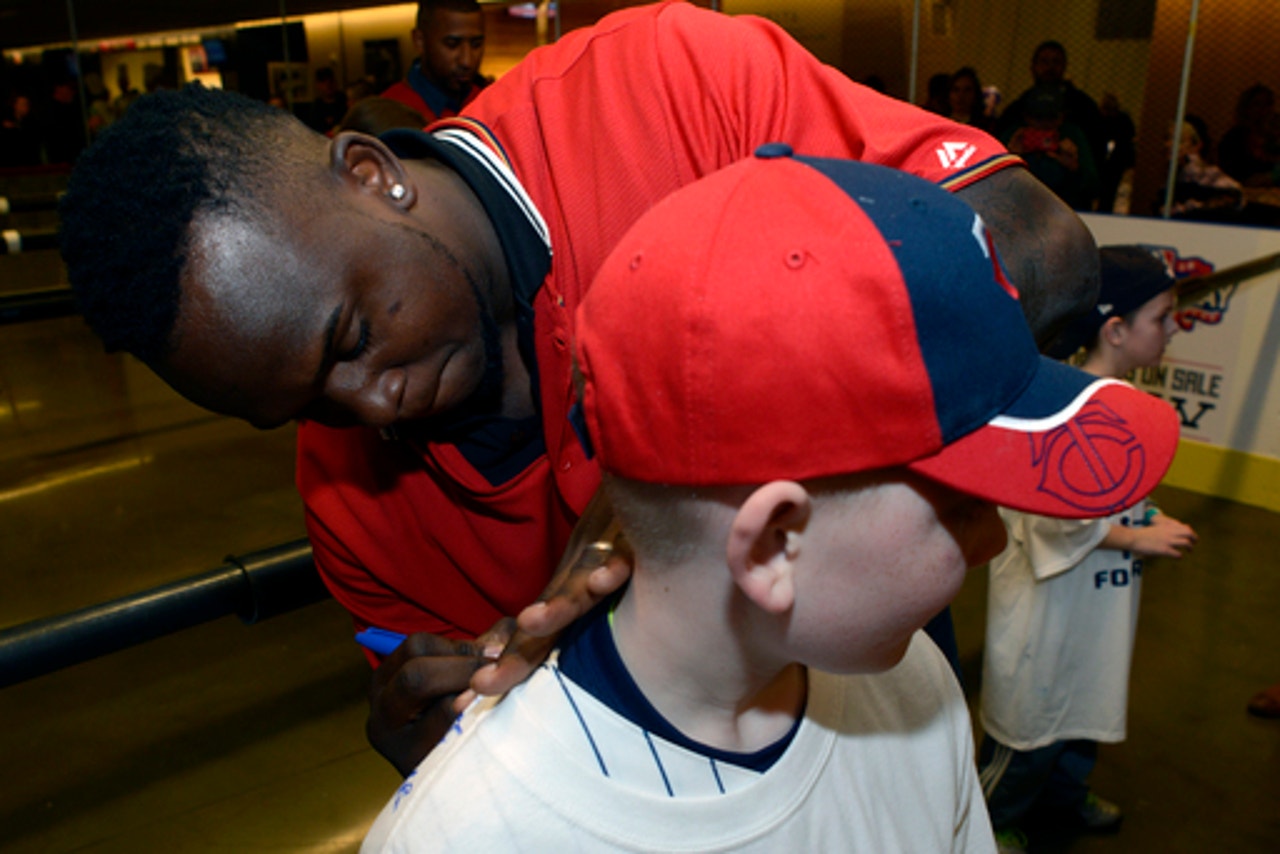 MINNEAPOLIS (AP) When the Minnesota Twins start spring training later this month, Miguel Sano will trot his muscular frame out to right field for an audition at his new position.
It's not the ideal spot for Sano, but it's where the Twins have room for now. For the 22-year-old slugger to succeed in the transition, taking the right attitude might be just as important as the right glove.
So far, so good.
''All he wants to do is play,'' general manager Terry Ryan said during the team's annual fan festival, ''and he doesn't want to DH. He wants to play a defensive position, and this is the best fit for our club.''
Ryan wasn't interested in offering third baseman Trevor Plouffe in offseason trades, eliminating one place Sano could play. Joe Mauer is entrenched at first base, crossing another option off the list. Designated hitter was the natural spot for Sano to ease into major league action, but the Twins signed Korean star Byung Ho Park to largely fill that role. Manager Paul Molitor recommended to Ryan that Sano start in right field, allowing Eddie Rosario to stay in left field.
''I'm so really happy about the chance that Paul Molitor and Terry Ryan give me to be in the lineup,'' Sano said at TwinsFest at Target Field. ''If I need to play catcher or first base or whatever, I play, because I want to be in the lineup.''
The Twins want that just as badly, of course. Sano hit 18 home runs and drove in 52 runs with a .916 on-base-plus-slugging percentage in 80 games as a rookie last year. Despite playing only half of 2015, Sano was voted the team's most valuable player by the Twin Cities chapter of the Baseball Writers Association of America.
Staying healthy, Sano said, is his first goal for the season. Making the playoffs is next. He'd like to be picked for the All-Star game, hit .300 and hit ''a couple'' home runs, he said with a sly smile. The first order of business, though, is figuring out that right field thing. Former teammate Torii Hunter, who will be in camp as a guest instructor, will spend plenty of time working with him.
''I'm really excited to work with him, because he helped me a lot when he was in Minnesota last year,'' said Sano, who calls Hunter his ''brother-father.''
Listed at 6-foot-4, Sano said he lost about five pounds over the winter and currently weighs about 265 pounds.
''I don't want to lose more,'' he said. ''Don't lose the pop.''
He'll need the agility, though, to track down those balls in the gap and the corner.
''If he goes and commits to wanting to be a good right fielder, I think he's going to be able to do it,'' Plouffe said. ''He's an athletic guy.''
Sano will certainly need some time to get acclimated to the angles and the jumps and the throws.
''Those are types of things that ultimately will dictate how good he can be. But he used to be a shortstop,'' Ryan said, alluding to Sano's position when he was signed as a 16-year-old out of the Dominican Republic.
Ryan added: ''If you're looking for a sleek guy who's long and lean, he's not, but he'll surprise you on how well he can run. He'll surprise you with the athleticism that he possesses. He can really throw. There's no doubt. The one thing that I do like is the fact that he's had discussions with Paul, and he's ready to do this. We need to get him to buy in, and he has.''
---
---