Major League Baseball
Major League Baseball
Rangers-Red Sox preview
Updated
Mar. 4, 2020 6:28 p.m. ET

BOSTON -- David Price and his manager had a disagreement after Price's last start.
The left-hander, who basically makes $1 million per start in the first year of his $217 contract, criticized himself for his stuff after allowing four runs and nine hits at Tampa Bay -- his record falling to 8-5 and his ERA rising to 4.74.
"Changeup, that's probably the worst changeup I've had in probably a month," Price said. "Curveball was awful. Can't get my cutter or my slider where I want to. I'm just bad right now."
Meanwhile, manager John Farrell thought the stuff was good.
Very good.
"On a day when I thought overall he probably had his best stuff of the season in terms of velocity and in terms of the shape of his secondary pitches, they bunched a couple of hits together, particularly the third inning for the three runs," Farrell said after the game.
Price gets another chance to be good when he faces the Texas Rangers in the second game of a three-game series at Fenway Park on Tuesday night.
Before losing at Tampa Bay, Price gave up 12 hits and six runs in just 2 1-3 innings in a no-decision at Texas, adding to his career struggles in Arlington.
Lifetime against the Rangers, he is 3-4 with a 5.78 ERA in the regular season, 1-3 with a 5.52 ERA in the playoffs. In the regular season, Elvis Andrus is 12-for-27 (.444), Shin-Soo Choo 8-for-21 (.381) and Adrian Beltre 11-for-35 (.314) against Price, while Prince Fielder is just 2-for-14.
Right-hander A.J. Griffin (3-0) pitches for the Rangers, and faces the task of slowing down a Boston offense that has recorded 22 runs on 37 hits in the last two games -- and 61 hits in four games on its current homestand. The Red Sox hammered the Rangers 12-5 on Monday.
Griffin, he of the 66-67 mph effective breaking ball, is coming off a strong no-decision against the Yankees in New York, where he pitched six innings and allowed a run on two hits.
He is 3-0 with a 2.93 ERA for the season (24-11 in his career) and is making his ninth start of the season, his third since coming off the disabled list. He has held opponents to a .192 average, .200 with runners in scoring position -- and is 2-1 with a 3.68 ERA lifetime against Boston.
Griffin missed the last two seasons after undergoing Tommy John surgery in April, 2014. The former Oakland prospect won 14 games for the Athletics in 2013 -- signing as a minor league free agent with the Rangers over this past winter.
An injury shortened outing at Detroit on May 7 ended a streak of 33 straight starts with at least five innings by Griffin -- tied for the third-longest streak in the majors at the time.
The Rangers are 6-2 in his eight starts this season and he is 12-7 lifetime on the road.
Boston's Hanley Ramirez is 1-for-2 with a home run while David Ortiz is 3-for-10 with a homer -- Dustin Pedroia 2-for-12 against Griffin, whose career winning percentage of .686 is second only to Miami's Jose Fernandez among active players.
His job Tuesday night is simple -- pitch better than Nick Martinez did on Monday.
"Look, 13 extra-base hits today that our pitchers gave up, very challenging day. We got to be better than that," manager Jeff Banister said after Monday's loss.
---
---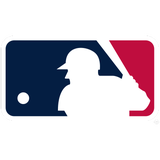 Get more from Major League Baseball
Follow your favorites to get information about games, news and more
---