Nationals' Arroyo has torn rotator cuff; career in doubt
Published
Mar. 17, 2016 2:03 p.m. ET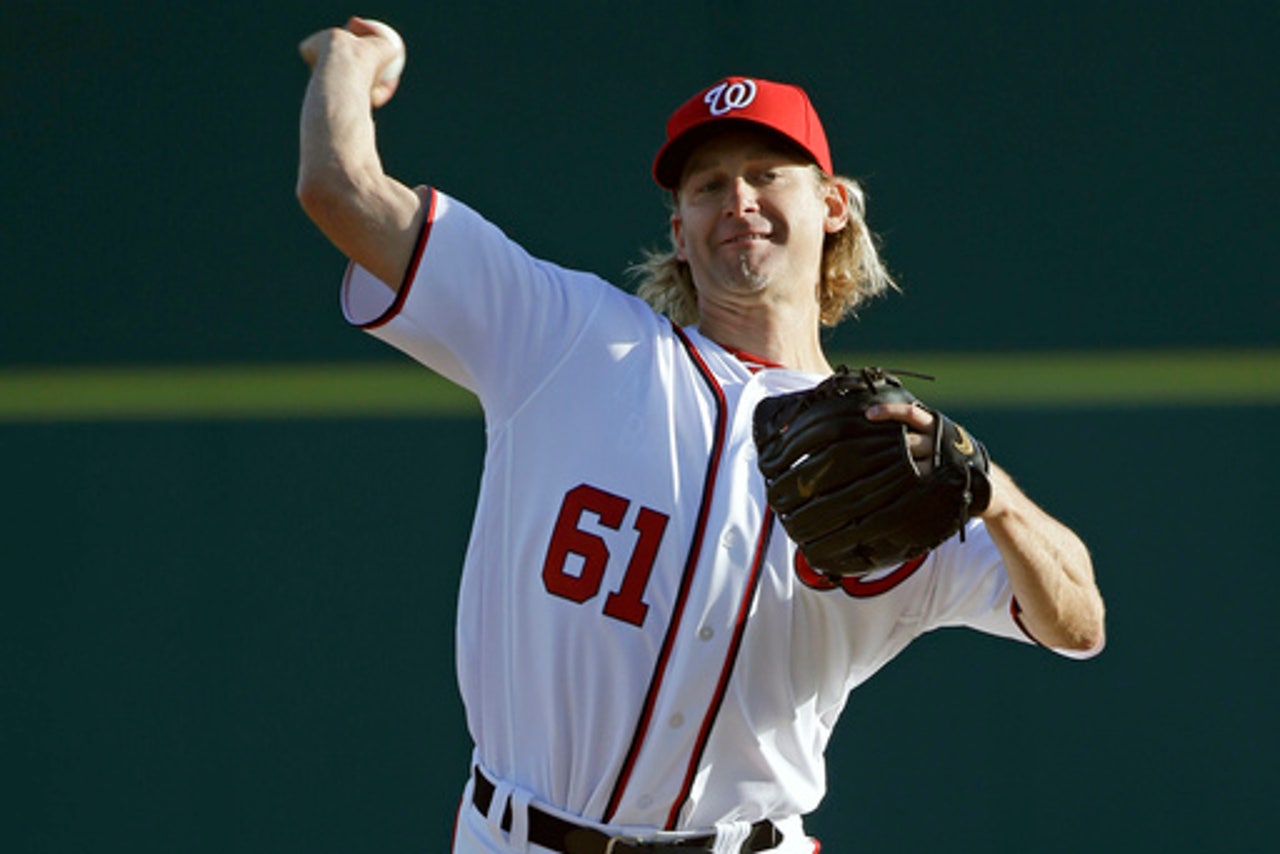 VIERA, Fla. (AP) Washington Nationals right-hander Bronson Arroyo says he has a ''significantly torn'' right rotator cuff, but he's not ready to call off his comeback attempt at 39 just yet.
Arroyo has not pitched since June 14, 2014 because of Tommy John surgery. He was scratched from his start Wednesday because of a sore shoulder. The 15-year veteran says he is not going to have surgery and will either rehabilitate the injury or retire.
''I feel like it's probably done,'' he said Thursday. ''But we're going to compare my old MRI from `14 to this one and just make sure, because I'm still really strong in a lot of positions, which I wasn't the last time I was hurting.
''We'll see. It might be something we can calm down and maybe try to rehab. It's probably going to be a long shot at this point.''
Arroyo, a 2006 All-Star with Cincinnati, signed a minor league deal with the Nationals in January. He was competing for a spot at the back of the rotation but those spots clearly belong to Joe Ross and Tanner Roark.
Arroyo says he has not been fully heathy since the surgery. He had been hoping his shoulder would improve as he built his arm strength. Instead, his last outing on March 10 - when he threw three perfect innings against the Houston - could be the final pitches of his career.
''If it stayed where it was, I could pitch with that,'' said Arroyo, who has a career record of 145-131 with a 4.19 ERA. ''But it got the point in my last outing where it's just significantly, so much pain, that there's just no way to possibly pitch, and there's also no way to turn around and pitch again (in five days).''
For now, he's hoping doctors can find some way to let him keep pitching.
''This has been my life's work,'' he said. ''You kind of have your eye on the prize since you're a 5 or 6-year-old kid. This is what you do. You don't really know anything else. So it's definitely not something that's going to be easy to walk away from if I have to.''
---
---