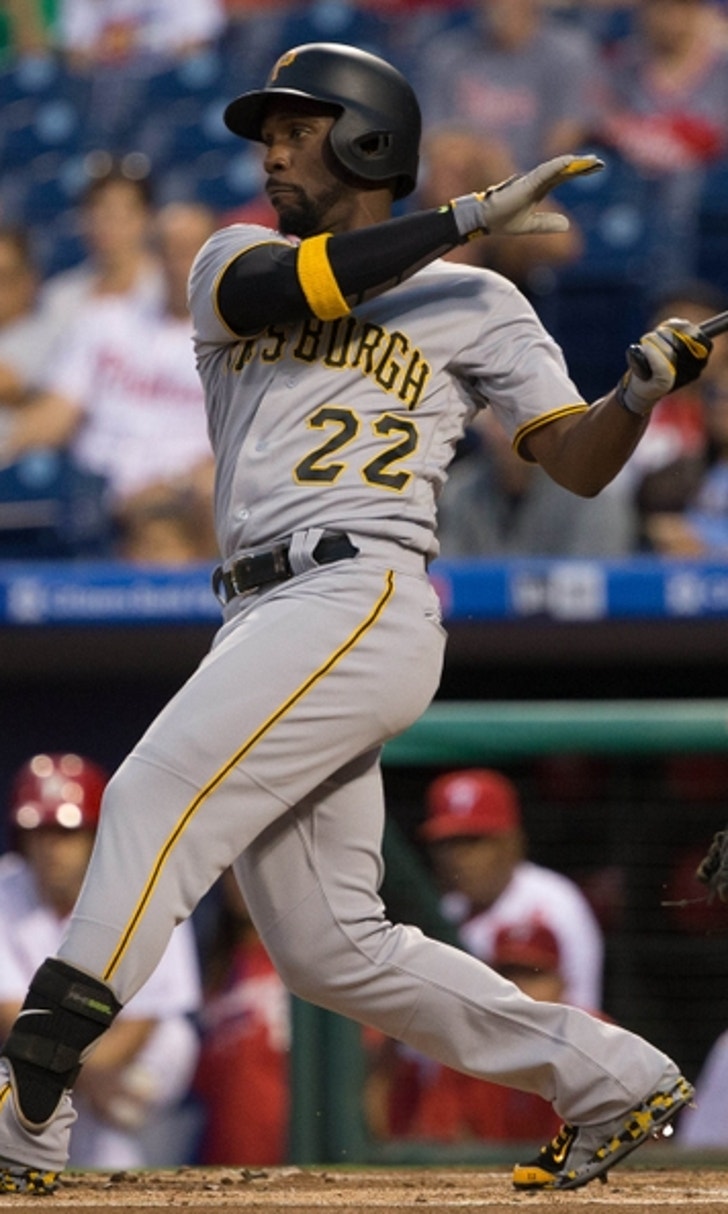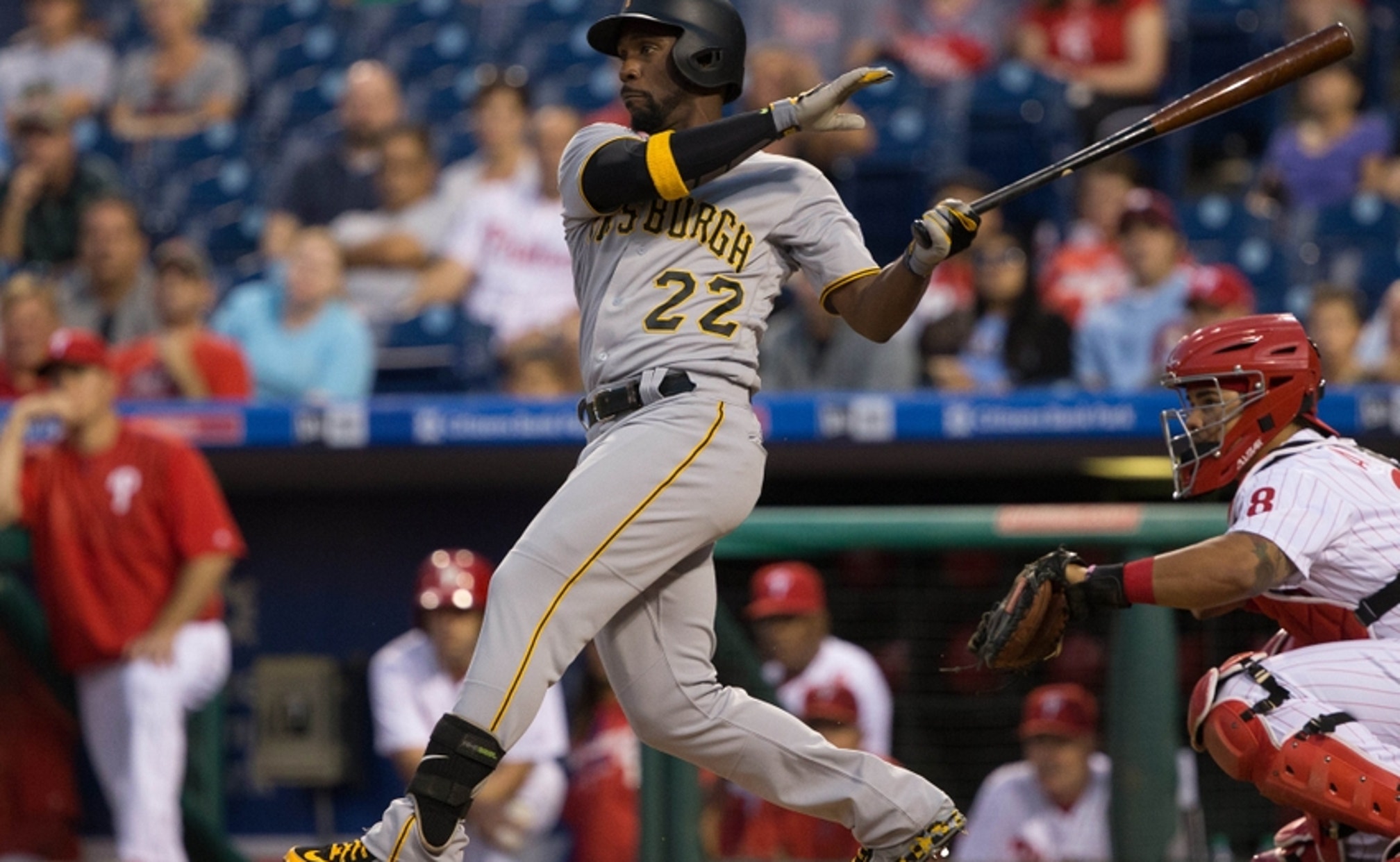 MLB Players Who Could Win Comeback Player of the Year in 2017
BY Fansided and Anthony Sosa/FanSided via Call to the Pen • June 30, 2017
Bill Streicher-USA TODAY Sports
It isn't uncommon for an athlete to have a down year, especially in baseball. 2016 saw some big-name MLB players struggle and others miss the entire year due to injury. Those same players look to bounce back in 2017 and earn themselves the Comeback Player of the Year award.
MLB developed the Comeback Player of the Year award for a player to win from both the AL and NL who had themselves a bounce-back season. Whether the player had a poor previous season or missed the year before because of injury, they can win the award for having a stellar season after a disappointing one.
In 2016, Boston Red Sox pitcher Rick Porcello and Nationals third baseman Anthony Rendon took home the achievement.
Porcello bounced back from a down 2015 where his ERA at 4.92 tied his career-high. He also suffered a career-low in wins with nine. In 2016 though, Porcello reached his highest amount of wins with 22, and a career-low ERA at 3.15. His WAR in 2014 was 4.0, in 2015 it fell to 0.6 and in 2016 it jumped back up to 5.0.
Rendon broke out in 2014, hitting .287 with 21 home runs and 83 RBI. But an injury-ridden year prevented him from playing a full season in 2015. Rendon played in 80 games and hit just .264 with five home runs and 25 RBI. Back healthy in 2016, Rendon had another stellar season with a .270 batting average, 20 home runs and a career-high 85 RBI.
Both Porcello and Rendon earned the award with their huge comeback seasons, but who win earn it in 2017? Here are three players from the AL and three players from the NL who could win the awards this year.
Peter G. Aiken-USA TODAY Sports
AL – Mike Moustakas
The 2015 Kansas City Royals team had some of the most exciting and talented rising stars in baseball. One of those stars was Mike Moustakas. He played a vital role in their 2015 championship.
Coming off an All-Star 2015 campaign, where Moustakas hit .284, belted 22 home runs and knocked in 82 runs, the third baseman looked ready to get back to where he left off and try to help the Royals defend their title.
Unfortunately, just 27 games into the 2016 season, Moustakas tore his ACL in a collision with teammate Alex Gordon. The injury effectively ended his sixth season in the league. The Royals failed to make the playoffs in 2016, in large part due to the Moustakas injury. The Royals produced the 28th ranked fWAR (Fangraphs wins above replacement) in 2016.
Moustakas should return for Spring Training in 2017. If he returns to his 2015 form, it'll be hard for voters to vote against him for the Comeback Player of the Year award. Especially if the Royals win the AL Central.
David Richard-USA TODAY Sports
AL – Michael Brantley
It certainly feels like forever since Michael Brantley was fully healthy. In 2016, the Indians outfielder played in just 11 games after re-injuring his shoulder in May. Brantley originally injured his shoulder toward the end of the 2015 campaign.
Missing almost the entire 2016 season, Brantley definitely has a good shot at winning Comeback Player of the Year if he puts up similar numbers to his 2014 and 2015 seasons.
Brantley had his best season in 2014. He finished third in the AL MVP voting and made his first and only All-Star game. He hit .327 with 200 hits, 20 home runs, 97 RBI and scored 94 times. His 200-hit season put him just behind Astros second baseman Jose Altuve for most hits that year. He finished in the top-10 in all of the following statistical categories: bating average, on-base percentage, on-base plus slugging, hits, runs scored, doubles and WAR.
Brantley followed up his strong 2014 season, with another good 2015 season. He hit .310 with 15 home runs and 84 RBI. He also led the league in doubles with 45.
Can Brantley finally recover from his shoulder injury in 2017? If so, the Indians might run away with the AL Central and Brantley may run away with the Comeback Player of the Year award.
Gary A. Vasquez-USA TODAY Sports
AL – Garrett Richards
A devastating torn left knee tendon killed Garrett Richards' impressive 2014 season a month early. The hard-throwing right-hander had his best season in 2014 where he went 13-4 with a 2.61 ERA and 164 strikeouts.
The Angels' ace recovered from the knee injury, and pitched well again in 2015. Richards won 15 games with an ERA of 3.65 and 176 strikeouts.
Richards' 2016 season came to an abrupt stop after he tore his UCL in just his sixth start. Looking like he needed Tommy John surgery, Richards instead decided to go with stem-cell therapy on his right elbow in hopes of avoiding TJS.
So far, signs have pointed to the therapy being successful. Richards pitched  in instructional league, and seems ready to return in 2017.
The 28-year-old returning would not only help an Angels team coming off an abysmal season, but also could earn him Comeback Player of the Year.
Charles LeClaire-USA TODAY Sports
NL – Andrew McCutchen
Perhaps the biggest disappointment in 2016 belonged to Pirates outfielder Andrew McCutchen. After finishing top-five in NL MVP voting five seasons in a row, McCutchen had his worst season in the big leagues.
McCutchen hit for the lowest batting average of his career at .256. Although his home runs didn't drastically drop, his RBI total did. His 79 RBI was the lowest since his 2010 season.
The 2013 NL MVP played a big factor in his Pirates finishing under .500 for the first time since 2012. His poor play even prompted big trade talks during the Winter Meetings, but the Pirates have yet to make a deal.
An inadequate 2016 season and an offseason full of trade rumors could make McCutchen's 2017 season tough to handle, or it could fuel a fire under him and help him return to his MVP self.
Steve Mitchell-USA TODAY Sports
NL – Matt Harvey
The Dark Knight is no stranger to the Comeback Player of the Year award. Matt Harvey won it in 2015, after coming back from the Tommy John surgery that killed his 2014 season.
Harvey got off to a rocky start in 2016, before having season-ending surgery for thoracic outlet syndrome. His ERA sat at 4.86 when his season ended, and a 4-10 record clearly proved it was his worst MLB season.
In his other three seasons, Harvey had low ERAs: 2.73 in 2012, 2.27 in 2013 and 2.71 in 2015. In 2013, Harvey started the All-Star Game for the NL and finished fourth in the NL Cy Young voting.
Without Harvey, and a few other pitching injuries, the New York Mets failed to make the playoffs in 2016 after representing the NL in the 2015 World Series.
The Mets need Harvey to return to form in 2017 if they want to contend with the Nationals for the NL East crown. If Harvey does win the Comeback Player of the Year award again, he'll join Francisco Liriano as the only two players to win the award twice.
Brad Mills-USA TODAY Sports
NL – Bryce Harper
Hype has followed Washington Nationals outfielder Bryce Harper ever since he was 16 years old. In 2015, Harper lived up to the hype, winning the NL MVP and leading all MLB players in WAR with 9.9. He launched 42 home runs, hit .330, scored 118 times and knocked in 99 runs.
Harper also got off to a hot start in 2016, hitting nine home runs in April. As soon as May hit, Harper's season took a downward spiral. He finished with a .243 batting average, 24 home runs and 86 RBI. Not a horrific season for an average player, but definitely a down one for a superstar. Especially in terms of WAR: Harper went from 9.9 in 2015 to 1.6 in 2016.
The Cubs started a trend against Harper, pitching around him and forcing him to swing at pitches outside of the strike zone. Teams tested Harper's patience and it seemed to work against the powerful lefty.  Combine that with a season of small nagging injuries, and it explains Harper's struggles.
More from Call to the Pen
The good news for Harper is that he's only 24 years old. He has plenty of time to make adjustments and improve on his game. Look for the 2017 Harper to play more like he did in 2015 than 2016. If he does that, he just might win Comeback Player of the Year.
---
---