Major League Baseball
Major League Baseball
Kemp hits for cycle as Padres beat Rockies 9-5
Published
Aug. 15, 2015 12:15 a.m. ET

DENVER (AP) Surely, Dave Winfield or Tony Gwynn hit for the cycle during their distinguished careers in San Diego.
That's what Matt Kemp was thinking as he stood on third after a triple in the ninth to complete the rare feat. But those legendary Padres players never did. No one had until Kemp in San Diego's 7,444th game as a franchise.
Kemp's history-making cycle lifted the Padres to a 9-5 win over the Colorado Rockies on Friday night.
The right fielder didn't even realize the magnitude of his accomplishment until he was brushing himself off after sliding into third base. His coach, Glenn Hoffman, explained to him this was the first one. He thought he meant first for Kemp.
''I was like, `Yeah, that is my first one,''' said Kemp, who finished 4 for 5 with 4 RBIs. ''He said, `No, that's the first one for the Padres.' I was like, `Wow.' It's hard to believe, all the great hitters that have been here, Tony Gwynn and all those guys haven't been able to hit for the cycle. I'm just glad to be able to do it.''
Scratch that off the Padres' list as the Miami Marlins are now the only major league franchise without a cycle.
What's next - a no-hitter? San Diego is the only team in the majors without a no-no.
''We just witnessed history,'' Jedd Gyorko said. ''That was pretty cool. Matt was definitely locked in.''
Kemp had a two-run homer in the first, single in the third and an RBI double in the seventh. His triple in the ninth went off the fence in center and he easily made it to third.
Out of breath, too.
''I need to start running a little bit more,'' joked Kemp, who was acquired from the Los Angeles Dodgers last December.
In addition to his conversation with his third-base coach, Kemp was asked an interesting question by Colorado third baseman Nolan Arenado: Would Kemp prefer the homer or the triple?
''I like home runs, but that was my first cycle,'' Kemp said.
According to the Padres, there have been 361 times when a player has finished one hit shy of the cycle. Of those, 258 times a player was a triple short.
Kemp has been one hit shy of the cycle on five separate occasions, the most recent on Sept. 26, 2012, when he was with the Dodgers and they were playing the Padres. He missed that one by a triple, too.
''He showed tonight why he is the player he is,'' interim manager Pat Murphy said. ''That was special, special to be part of. We won a game that went back and forth and had some miscues. He responded every at-bat.''
The 30-year-old Kemp ignited a four-run rally in the seventh with a two-out, RBI double and Gyorko later followed with a three-run homer.
The hit by Kemp in the pivotal seventh was a measure of redemption after a fluky outfield play allowed the Rockies to tie the game. Brandon Barnes' high fly landed between center fielder Melvin Upton Jr. and Kemp in right, with both expecting the other to catch it. Barnes hustled around the bases for a run-scoring triple.
''Just a miscommunication, man,'' Kemp explained.
For Barnes, it was a confidence-building hit. He was in an 0-for-21 slump before that triple.
''Figured it was a catch,'' Barnes said. ''As soon as I saw them both look at each other and start to slow, I turned it on and went for it.''
Derek Norris also homered for the Padres.
Recently signed Bud Norris (1-0) pitched the sixth in relief of Tyson Ross to pick up the win.
Reliever Ken Roberts (0-1), called up from Triple-A Albuquerque earlier in the day, took the loss.
Arenado had a two-run homer off Ross, one of the stingiest long-ball pitchers in the league. It was just the fifth homer Ross has issued in more than 145 innings this season.
That helped the Rockies climb back into the game after Yohan Flande surrendered three runs in the first, including Kemp's homer and an RBI double by Gyorko.
TRAINER'S ROOM
Padres: INF Cory Spangenberg was reinstated from the DL after missing 38 games with a bruised left knee. To make room on the roster, the Padres optioned left-hander Frank Garces to Triple-A El Paso.
Rockies: 1B Justin Morneau (cervical strain and concussion symptoms) took batting practice Friday. He's been sidelined since May, but still hopes to return this season. ''That's the goal,'' Morneau said. ''We'll see.'' ... Reliever Boone Logan went on the DL with left elbow inflammation.
UP NEXT
Rookie righty Jon Gray (0-0, 2.70) makes his second career start at Coors Field on Saturday against San Diego. The Padres will throw righty Andrew Cashner (4-12, 4.09).
---
This story has been corrected to reflect that the sixth inning in which Bud Norris pitched wasn't scoreless.
---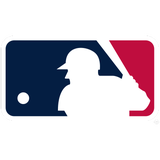 Get more from Major League Baseball
Follow your favorites to get information about games, news and more
---