Major League Baseball
Major League Baseball
Jays off to surprisingly slow start
Published
Apr. 11, 2013 1:00 a.m. ET

Is it too early? Is it too cold? Or should the Toronto Blue Jays be concerned?
Let's put it this way: R.A. Dickey, Mark Buehrle and Josh Johnson — the pitchers brought over from the National League to transform the Jays' rotation — have started twice each. Their ERAs are, in order, 8.44, 10.24 and 11.05.
The Toronto rotation has a 7.59 ERA. That is the worst in the major leagues. The Blue Jays have combined to make three quality starts (six or more innings, three or fewer earned runs) through nine games, courtesy of Dickey, Johnson and Brandon Morrow. I realize the sample size is small. But the Blue Jays need to worry about the state of their overall run prevention (defense included).
One poor game can skew statistics, particularly at this time of year. Buehrle and Johnson pitched in drizzly, miserable conditions at Comerica Park during the last two days, so it's hard to know the significance of the diminished stuff they displayed. Their pitches may become livelier once they return to the climate-controlled confines at Rogers Centre.
But until that happens, the Jays are stuck with an unsettling thought: Did Buehrle and Johnson bring reduced repertoires into the pitcher-unfriendly American League East?
A longtime Buehrle observer noted that the left-hander's fastball — often clocked between 81 and 83 miles per hour Wednesday — has slowed since his AL heyday with the Chicago White Sox. With a narrower velocity gap between his fastball and changeup, Buehrle's changeup was less effective against the Tigers. Unless Buehrle's fastball moves upward again, that could repeat itself throughout the season.
Meanwhile, Johnson's fastball was slower and flatter than usual Thursday afternoon: 88 and 89 mph in his second inning of work, compared to an average of 94.9 in 2010, according to FanGraphs.com. Johnson threw 56 pitches but recorded only four outs; at 1-1/3 innings and six earned runs, it was the shortest start of his career.
Neither Johnson nor manager John Gibbons blamed the near-freezing conditions. After all, Detroit starter Doug Fister lasted 107 pitches and allowed only one earned run in eight innings.
Johnson said he had "nothing" working, adding that he wasn't able to throw his slider for a strike in either of his first two starts. Yet Johnson didn't sound concerned when I asked him about the velocity readings. "I felt good," he said. "Actually, I threw really well in the bullpen. The ball was coming out good. It was one of those days."
The early-season frustrations of Buehrle, Johnson and Dickey could be linked to the inherent difficulty in moving to the more offensive league. Perhaps the Blue Jays (and a certain writer who picked them to win the AL) underrated the difficulty in 60 percent of a rotation making that adaptation amid postseason expectations.
"They swing a little bit more (in the AL), it seems like," Johnson said. "I guess with the pitcher hitting, some guys want to get that pitch count up a little quicker. Here, you've got nine guys that can swing it. (There's) a little more swinging. I've got to be careful with my pitches."
Buehrle, Johnson and the rest of the Toronto pitchers haven't been helped by a defense that has committed eight errors – tied for most in the AL. The fielding should improve as the weather warms and new acquisitions adjust to the artificial surface at home. Most importantly, third baseman Brett Lawrie – missed for his defense, power, and energy – could return in a week or so.
Dickey seems optimistic that his poor outing Sunday against Boston was an anomaly. He had a similar clunker against Atlanta last April and believes his knuckleball will be more effective in heavier air during the summer. But the Jays can't afford to be too far below .500 by the time Dickey comes around. The schedule won't help them, either: They're about to begin a three-game series in Kansas City, against the newly confident, first-place Royals.
"It's not easy there, (either)," Gibbons said, looking ahead to Kansas City. "We definitely need to regroup."
It wasn't supposed to be this hard for the World Series favorites.
---
---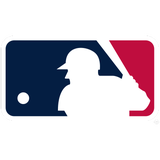 Get more from Major League Baseball
Follow your favorites to get information about games, news and more
---