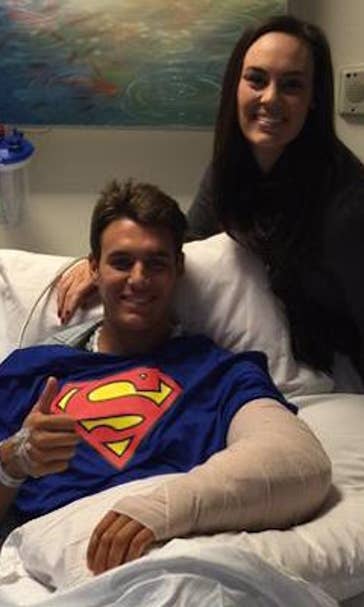 Former No. 1 pick Brady Aiken undergoes Tommy John surgery
BY foxsports • March 27, 2015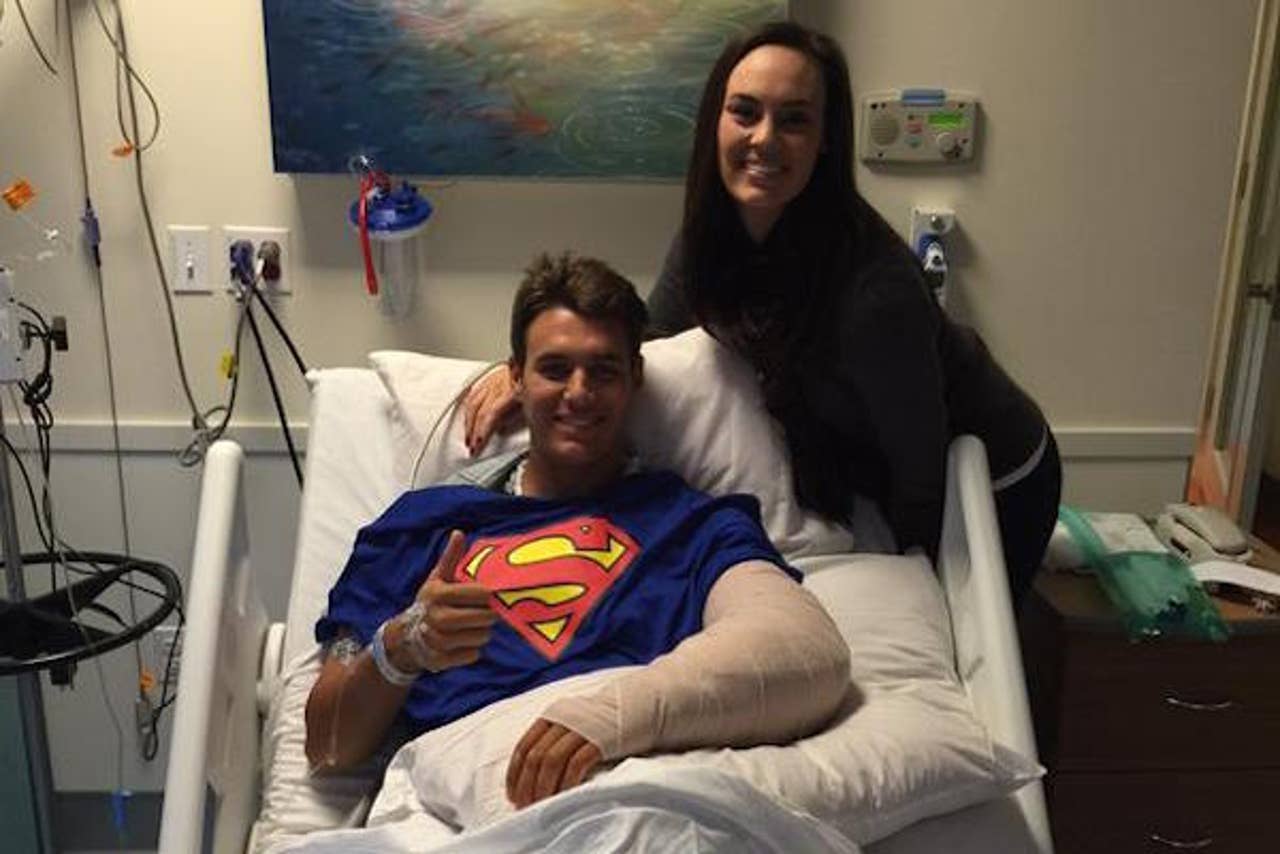 By Ryan Phillips
Last summer, prep left-hander Brady Aiken was the consensus top player in Major League Baseball's June draft. The San Diego product had a big arm, three plus pitches and uncommon poise and polish for a prep hurler. He was selected No. 1 overall by the Houston Astros and everything seemed great. One crazy year later and that has all changed.
Aiken and the Astros couldn't work out a contract agreement before MLB's deadline to do so. Houston balked after the team believed a physical showed problems with the 18-year-old's elbow. Aiken and his representatives disputed those findings claiming he was fine and there was no reason for concern. The Astros held firm and pulled their high-dollar offer. Aiken's team also held firm and refused to accept less money. Instead, the lefty decided to attend IMG Academy in Bradenton, Florida this season before re-entering the 2015 draft.
As evaluations went on this spring, it was clear that Aiken could be the top pick for a second year in a row. At the very least he was surely ticketed for the top five. But in his first start for IMG he left the game after just 12 pitches. Following an examination news broke that his left elbow was, indeed, injured and he would need to undergo Tommy John surgery.
Aiken had surgery on Thursday and will be sidelined for at least a full year. With this year's draft approaching on June 8, no one knows quite how to evaluate him. He was a lights-out high schooler for Cathedral Catholic in the highly competitive world of San Diego prep baseball. But no one has any idea how much impact the surgery will have on him long-term. He has gone from almost certainly being set for the rest of his life to potentially falling several rounds in the draft.
There are no winners in this situation. Yes, the Astros avoided spending $5 million or more on a guy who was going to miss a year because of an injured elbow, and they get the No. 2 pick in this year's draft as compensation. That said, whoever they take at No. 2 in 2015 won't be better than Tyler Kolek (No. 2 in 2014) or Carlos Rondon (No. 3 in 2014) who they could have taken last year. It's a mess for everyone involved.
More from Rumors and Rants:
---
---