Major League Baseball
Major League Baseball
For Akerfelds, baseball provides therapy
Published
May. 21, 2011 1:00 a.m. ET

Since his youth, baseball has been Darrel Akerfelds' passion.
Now, it has become his salvation.
Diagnosed with pancreatic cancer in December, and having just finished his 16th round of intensive chemotherapy with the hope that the tumor will eventually shrink enough that it can be removed, Akerfelds finds peace on the baseball field.
He is in his 10th season as the San Diego Padres' bullpen coach and is going about his job today just like he did in his first season as a coach, finding a form of therapy in the time he is in uniform, working with the members of a bullpen that has the lowest earned run average in the major leagues.
"The field is where I need to be," said Akerfelds, who turns 49 on June 12. "The field is my energy. It is the mental health side. Being around the team and doing what I do has been the best mental therapy for me. And physically, I'm holding up."
Akerfelds received the emotional jolt in December. Looking jaundiced and feeling pains, he underwent a series of tests that revealed the tumor on his pancreas.
"That 24-hour period after the CT scan when they find the tumor and when you hear back, there are a lot of things going through your mind," he said. "There is a little bit of sorrow, a little bit of sadness. It was during that time that I decided I was going to take it on full force, regardless of what the verdict (was).
"At that point, they didn't know if it had spread throughout my body or if it was still early. Obviously, if it had spread, things would have been grimmer. But that was something I decided I'd deal with. So when the results came back my mindset was, 'OK, what's the next step?'"
Initially there was talk of a radiation treatment.
"That would have been five days a week, and I wouldn't have been able to be with the team," he said. "The thought of that was a bummer, but then they came up with the plan of chemotherapy."
So far, said Akerfelds, so good.
"I haven't had any nausea or fatigue," he said. "I've been able to stay in shape and do my job."
Akerfelds has made few concessions on the field. He did have to fly back to San Diego for treatment every Tuesday, costing him one day a week with the team. But the way the treatments have lined up during the season, he has missed only one game so far. Akerfelds has been able to take advantage of either the Padres being at home or scheduled for an off-day on the road when his treatments were scheduled since Opening Day.
While the Padres do have a 10-day, nine-game trip to Colorado, Minnesota and Boston coming up June 13 to 22, that comes during a break in Akerfelds' treatment program.
And on the field, Akerfelds has made only one sacrifice to the health issue, and that was under orders from manager Buddy Black. He is not allowed to warm up pitchers in the bullpen.
"I miss it," Akerfelds said. "I will catch a couple guys on flat ground. There are times where I want to get a feel for their stuff, how the slider spins or what rotation the change-up has. I want to see the release point better, but I understand the decision that I cannot catch anymore.
"I have a stent in my pancreas that helps. The tumor is pressing on it, squeezing it off, which messes up my insulin levels, and the stent helps deal with that. With the stent, if I miss a ball or a ball bounces up and hits me in that area.  . . . Well, I guess that's not too good. Buddy didn't want to take that chance. I told him I could wear a chest protector. He laughed and told me we weren't going to risk it."
But then that's Akerfelds. He has never been one to back down from a challenge. The guy has a gung-ho approach.
A graduate of Denver-area Columbine High School (whose assistant baseball coach was the school counselor gunned down in the school's shooting tragedy 12 years ago), Akerfelds originally attended Arkansas to play football and baseball.
He was good enough on the gridiron that as a freshman he started for the Razorbacks at linebacker in the 1981 Gator Bowl. But he was so lured to baseball that he transferred after that year to Mesa State College in Grand Junction, Colo., so he could focus on pitching.
It paid off. He was Seattle's first-round draft choice — the seventh player taken overall — in baseball's 1983 draft.
"He is a tough-minded person," Black said. "When I found out about his situation, I was devastated, but what he has done has become an inspiration to all of us to keep moving forward. He has handled (it) with such dignity and class. He is a proud guy."
And he is optimistic about what lies ahead.
The tumor is pressed against the hepatic artery. With the chemotherapy, the plan is to shrink the tumor so that it is not touching the artery, and then to surgically remove it.
"There has been definite progress," Akerfelds said.
So far, however, not enough progress has been made for doctors to move forward. Examinations after the sixth and 12th treatments showed a total shrinkage in the range of 45 percent.
The next examination is expected after Akerfelds' 18th treatment.
"The surgeon said as long as the chemo keeps making it smaller, there is a chance the tumor will move away from the artery," Akerfelds said.
And as long as there is a chance, Akerfelds finds hope.
---
---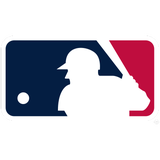 Get more from Major League Baseball
Follow your favorites to get information about games, news and more
---