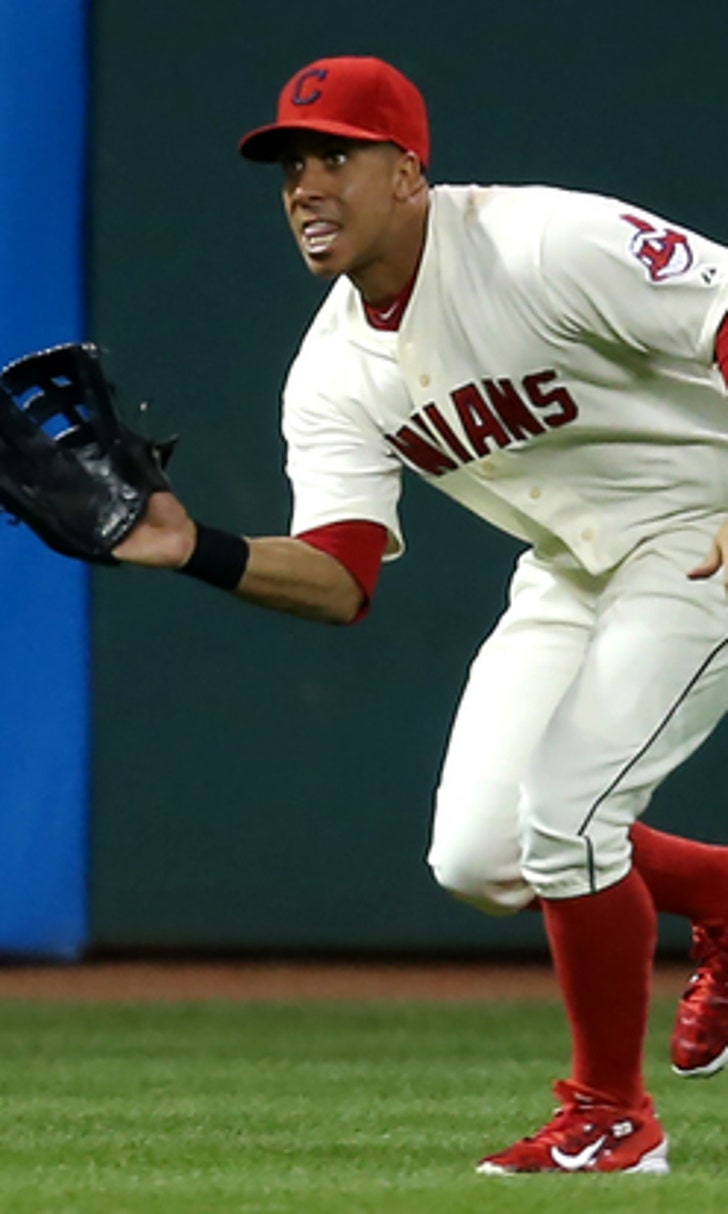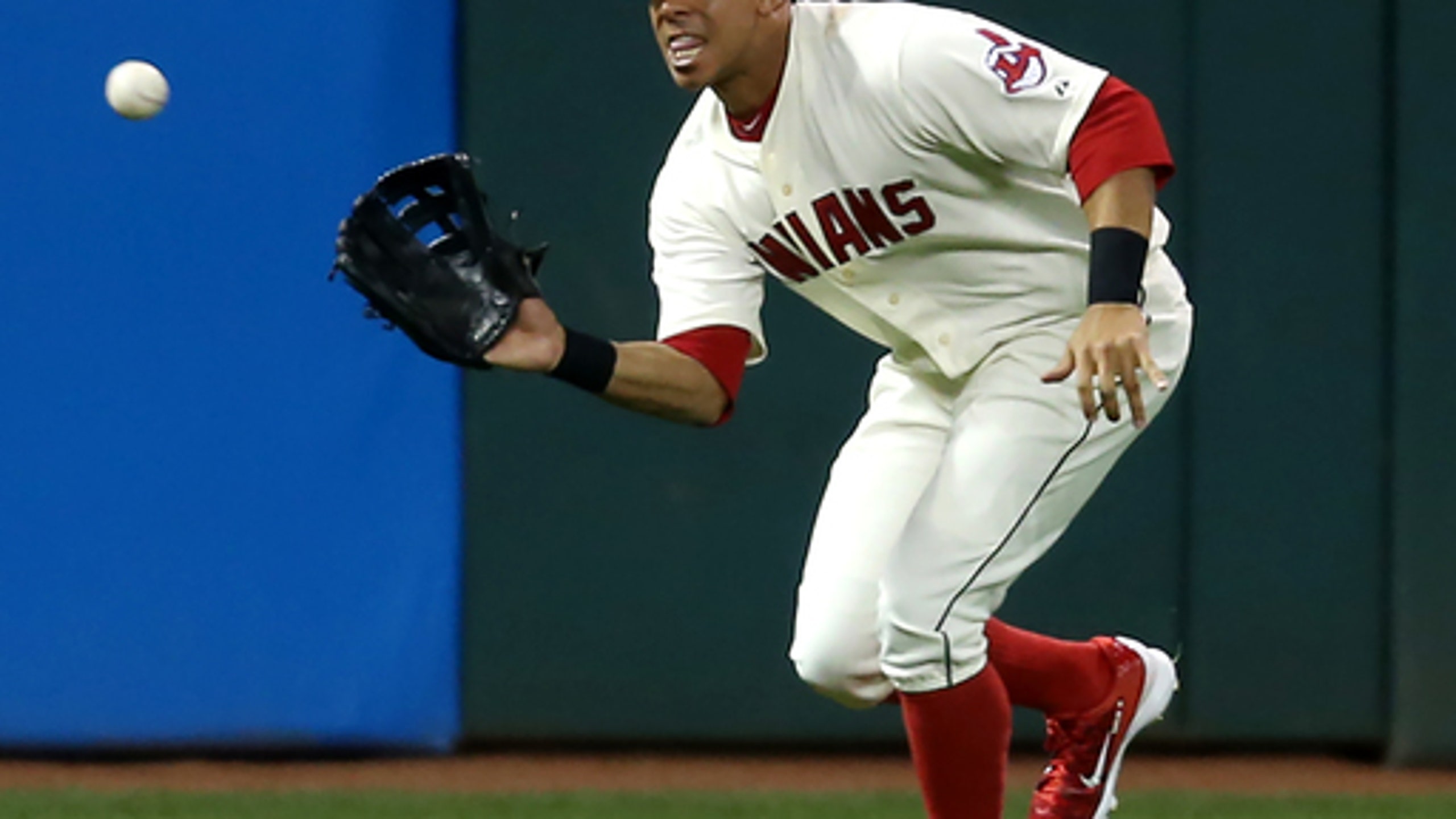 Brantley's season over, he becomes 'super fan' for Indians
BY foxsports • August 30, 2016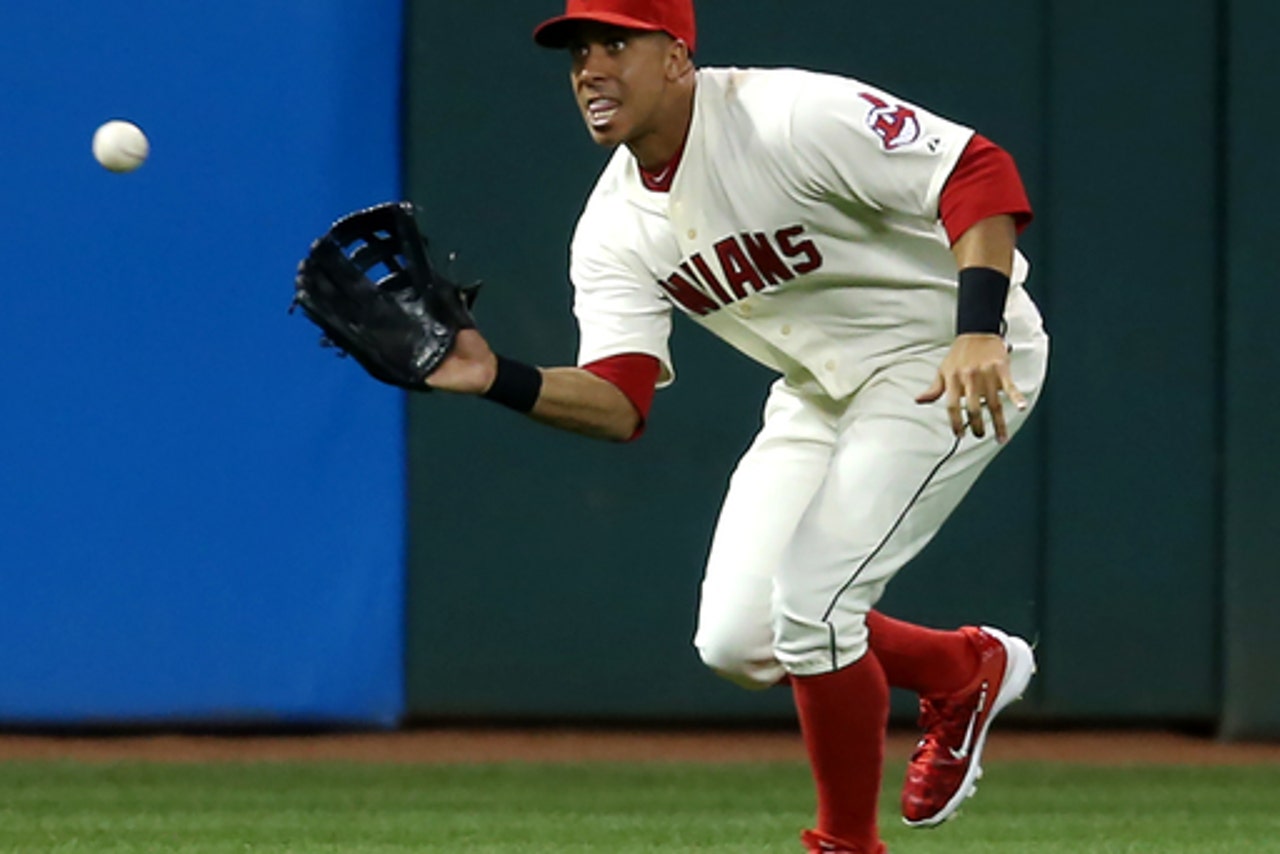 CLEVELAND (AP) With help from teammates and clubhouse workers, Michael Brantley slipped his uniform over his head and the sling cradling his right arm.
Nothing was easy this season for Brantley, who missed so much but wanted to be a part of the team photo - a keepsake for a year he probably would rather forget.
Brantley, who recently underwent a second operation on the right shoulder he injured late last season, spoke Tuesday for the first time since the Aug. 15 surgery. Although disappointed that he was limited to just 11 games, the former All-Star, who endured numerous setbacks during his failed comeback, said his only goal at the moment is to help the Indians reach the postseason.
''I'm here for them,'' he said.
Brantley expects to have his arm harnessed for six more weeks as he recovers from the most recent procedure in which his biceps was moved to take pressure off his shoulder.
As he gets well, Brantley is cheering on the Indians, who lead the AL Central by 4 1/2 games and are closing in on their first division title since 2007.
''I still feel like I'm almost there in the game sometimes when I'm rooting from the couch when they're on the road, except I'm not able to be there for them,'' he said. ''I basically turn into a super fan. But that's all right. I get the chance to be in this locker room and be in this atmosphere and do anything I can to help a young guy, any question they have.''
Brantley's season never really got started.
He initially injured his shoulder last September while diving for a ball in Minnesota. He had surgery in November and came along quicker than expected in spring training. He was activated in late April and played in 11 games before he was placed on the disabled list in May.
Over the next three months, Brantley did everything he could to get back in the lineup. But every time he seemed to get close, there was another obstacle.
It didn't go his way, but Brantley has no regrets.
''I feel like I did everything in my power and so did the Cleveland organization,'' he said. ''I felt great at times. And at times I didn't feel so well. It was something that just happened. I'm not happy it happened. I want to be out there and play with my team, of course. I did everything this organization asked me to do and I know I gave it my all. I don't think it was mishandled at all.''
Brantley's resolve was not lost on his teammates or manager Terry Francona, who marveled at his determination.
''Nobody is every going to second-guess, ever, his commitment,'' Francona said. ''The guys know what he's been through. That's part of it. There are a lot of things about him that make you respect him, not just like him, but respect him. If he could play now, he would. He'd take that sling off and play.
''And that's part of why we feel he'll come back and he'll find every way to be as good as he's ever been. That's just kind of how he's built.''
Brantley anticipates being back for the start of training camp, where he will again try to get back to being one of the AL's best all-around outfielders. He has already begun rehab, which will be long and challenging.
''My main goal is when I come to spring training, Day One, I don't have any limitations,'' he said. ''I want to be able to play from the time they say `Play Ball' the first day I get there. I don't want to have any restrictions at all and have a normal, easy camp.''
---
---