Major League Baseball
Major League Baseball
Blue Jays 13, White Sox 4
Published
May. 29, 2011 10:24 p.m. ET

John Danks took another pounding, but the wound that hurt most was the one to his pride. And when it happened, Danks made sure to let Jose Bautista know how angry he was.
Danks and the major league's home run leader had a testy exchange after the Blue Jays outfielder popped out in the fourth inning of a 13-4 win over the Chicago White Sox on Sunday.
Danks was upset at Bautista for running slowly to first and slamming his bat to the ground as he jogged up the line.
''I just told him to run the bases,'' Danks said. ''He was out there acting like a clown. He's a good player. He's had a great year and a half, no doubt, he's been one of the best hitters in the league. He was out there acting like he's Babe Ruth or something.
''I've had a pretty (crummy) year to this point but I have pride still,'' Danks added. ''I'm not going to let him sit out there and show me up like that.''
Asked about the incident, Bautista said his baserunning was not Danks' concern.
''I was upset at missing a pitch,'' Bautista said. ''If he took it the wrong way, I'm sorry. I'm not here to make him feel good. It really doesn't matter to me what he thought. What I'm not going to allow is when I'm running by him, him yelling at me again, so I yelled back at him.''
Danks (0-8) allowed a season-high nine runs and nine hits in four innings, the shortest of his 11 outings this season. He became the first White Sox pitcher since Eddie Smith in 1942 to start the season 0-8; Smith lost his first 10 decisions that year.
''Today I was terrible,'' Danks said. ''There's no other way of putting it.''
Aaron Hill hit his first career grand slam, Corey Patterson added a two-run shot and Edwin Encarnacion also went deep as Toronto pounded out a season-high 18 hits.
Patterson went 4 for 5 with three RBIs and has nine hits in his past two games.
The Blue Jays have won 22 of their past 27 meetings with the White Sox, including 15 of 18 at home. Chicago has not won the season series since 2006.
''We won the first game here but it turned out to be another bad trip to Canada, a very bad trip to Canada,'' White Sox manager Ozzie Guillen said. ''We continue to play real bad in this ballpark.''
Ramon Castro hit a two-run homer and Carlos Quentin added a solo home run for the White Sox, who have lost three straight and six of 10 overall.
Blue Jays left-hander Ricky Romero (5-4) won for the third time in four starts, allowing two runs and six hits in seven innings. He walked two, struck out five and lowered his ERA to 2.88.
Casey Janssen worked a scoreless eighth inning and Shawn Camp surrendered Castro's second homer in the ninth.
Trailing 1-0 on Quentin's 13th homer in the top of the first, the Blue Jays exploded for six runs off Danks in the bottom half, matching their biggest inning of the season.
Bautista hit an RBI single and Hill and Encarnacion added back-to-back homers. Hill's shot was his first since Sept. 29 against New York, while Encarnacion last homered at Minnesota on Oct. 3, the final day of the 2010 season.
Encarnacion hit his homer using one of Romero's new bats, delivered just last week for next month's interleague games.
''I told him, messing around, 'If you need a homer, man, you should just go grab my bat because it probably has a lot in it,''' Romero said. ''Sure enough he goes out there and hits a home run with it. It was pretty funny.''
Encarnacion used Romero's bat twice more, but broke it on a single to left in the fifth. He switched back to his own bat for his final two plate appearances.
Paul Konerko had an RBI single in the third and Danks kept the Blue Jays off the board in the second and third, but left after giving up three more runs in the fourth. Yunel Escobar hit an RBI single and Patterson followed with a two-run shot to right, his fourth of the season and second in as many days. Patterson hit a walkoff homer in Saturday's 14-inning win.
With Danks out, the White Sox turned to right-hander Lucas Harrell, promoted from Triple-A before the game. He gave up three runs in the fifth and another in the sixth, but pitched the final four innings for Chicago.
''He saved the bullpen for a long time,'' Guillen said.
Jayson Nix hit a two-run double and Patterson had an RBI single in the fifth, and Blue Jays catcher J.P. Arencibia made it 13-2 with an RBI single in the sixth.
Batting sixth, slumping White Sox slugger Adam Dunn went 0 for 3 with two strikeouts and a walk, dropping his average to .181.
NOTES: Nix's bloop single to center in the first was the first hit by a Toronto third baseman since May 15, snapping an 0 for 42 skid. ... Harrell was promoted when the White Sox placed RHP Tony Pena (elbow tendinitis) on the 15-day DL, retroactive to May 28. ... Toronto's Juan Rivera extended his hitting streak to a career-high 11 games with a double in the second but was thrown out trying to stretch it into a triple. ... White Sox INF Gordon Beckham, hit in the face by a throw from the outfield Friday, expects to return to the lineup Monday.
---
---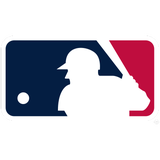 Get more from Major League Baseball
Follow your favorites to get information about games, news and more
---