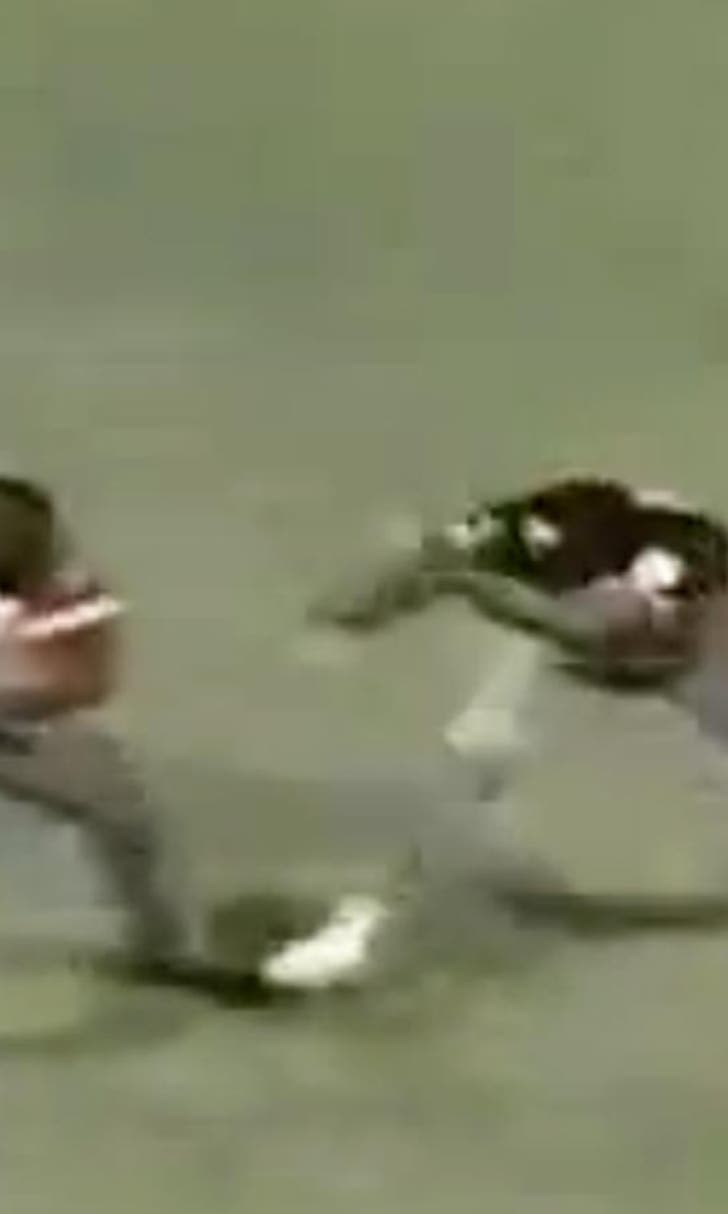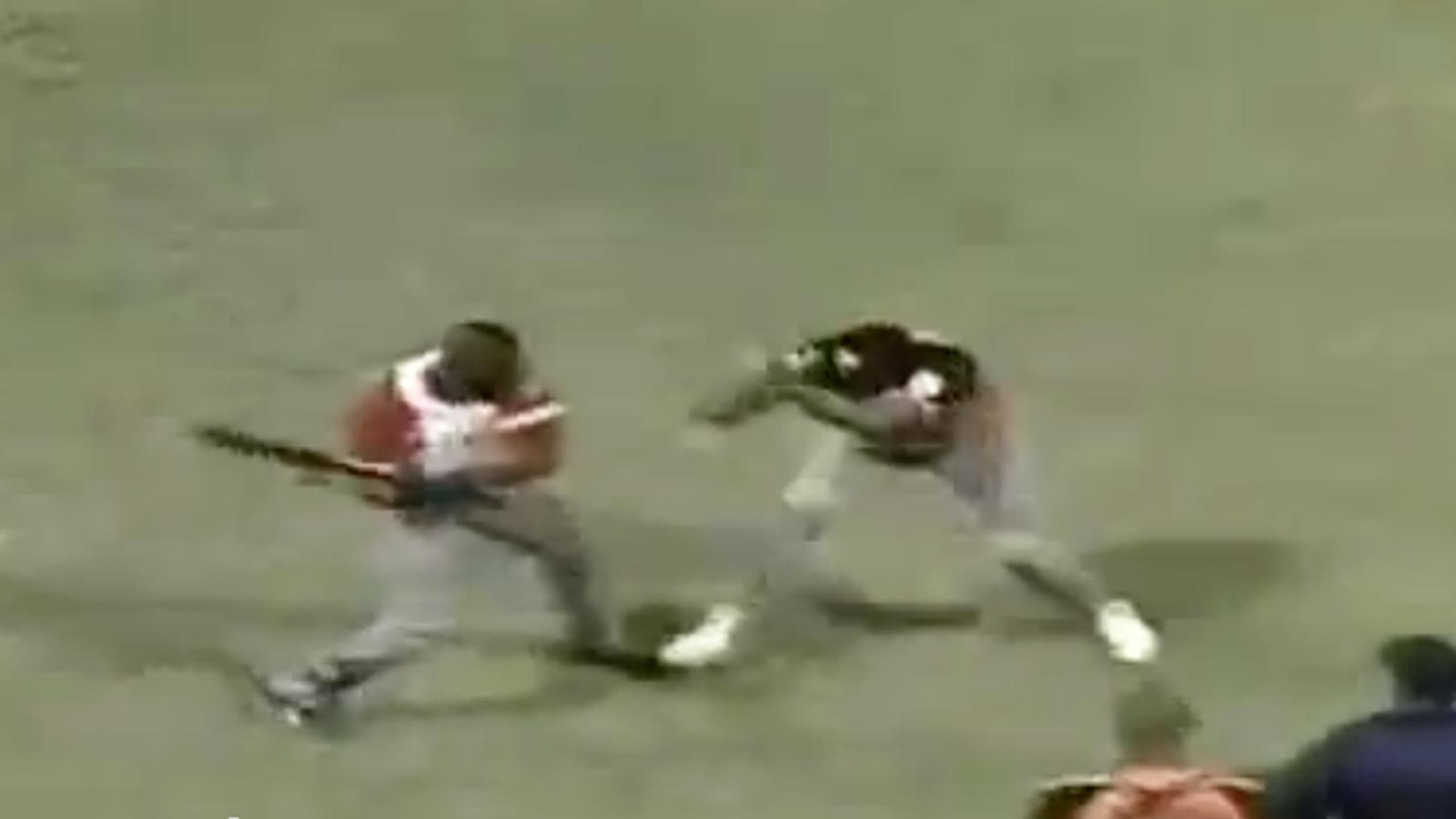 Bat-wielding ballplayer nearly decapitates pitcher in brawl
BY foxsports • February 18, 2014
What in the name of Juan Marichal happened during a Cuban baseball game Monday night?
In the seventh inning between Matanzas and Villa Clara, a brawl broke out with a player who wasn't even in the game, swinging a bat wildly at the opposing pitcher.
Following a Matanzas homer for a 3-0 lead, Villa Clara right-hander Freddy Alvarez plunked the next batter, Yasiel Santoya, in the head. Two batters later, Alvarez hit Victor Mesa Jr. on the forearm.
While Mesa was collecting himself, teammate Demis Valdes rushed the mound with bat in hand and took one major cut at Alvarez ... fortunately, missing.
One can only imagine how many games Valdes would have been suspended if this had occurred in a major-league game. Here's the video.
FYI: If you're wondering about the Marichal reference, it was on Aug. 22, 1965, when the San Francisco Giants pitcher went bonkers with a bat during a brawl against the rival Los Angeles Dodgers. Marichal hit LA's John Roseboro over the head with the bat during the melee.
Fortunately, Roseboro wasn't seriously injured, but Marichal received a nine-game suspension and a $1,750 fine. The two later became friends, and Marichal, who was inducted into the Hall of Fame in 1983, was an honorary pallbearer and speaker at Roseboro's funeral in 2002.
---
---