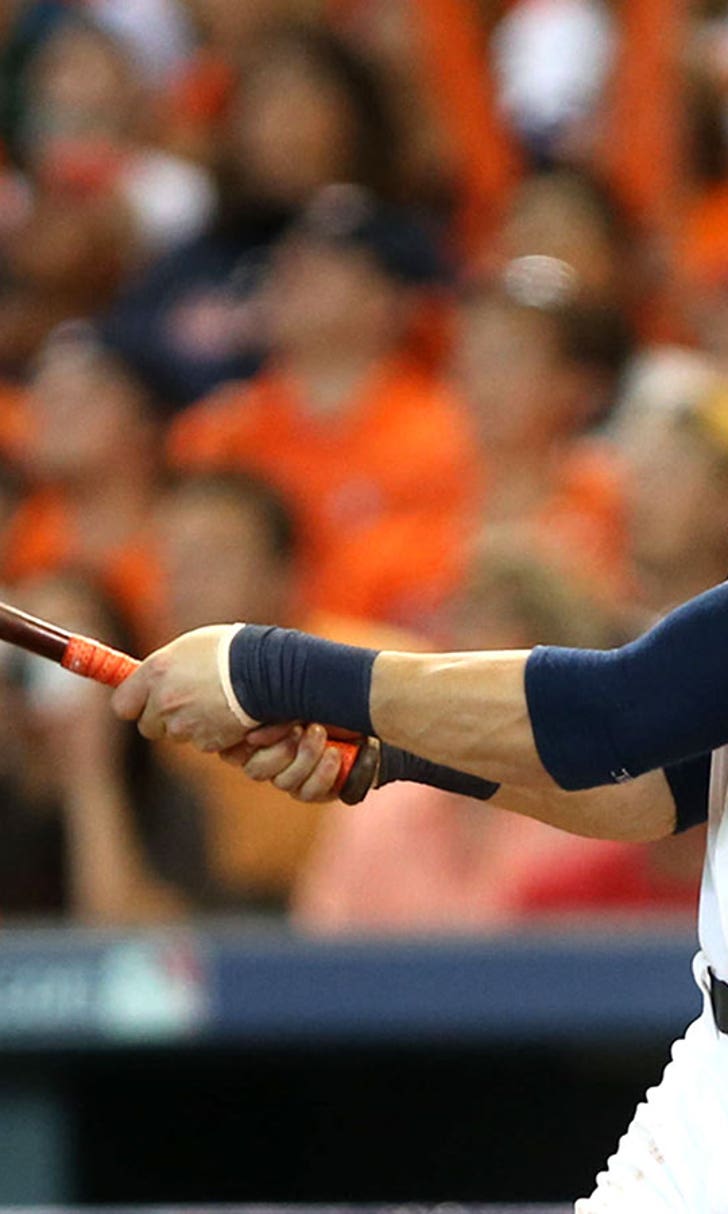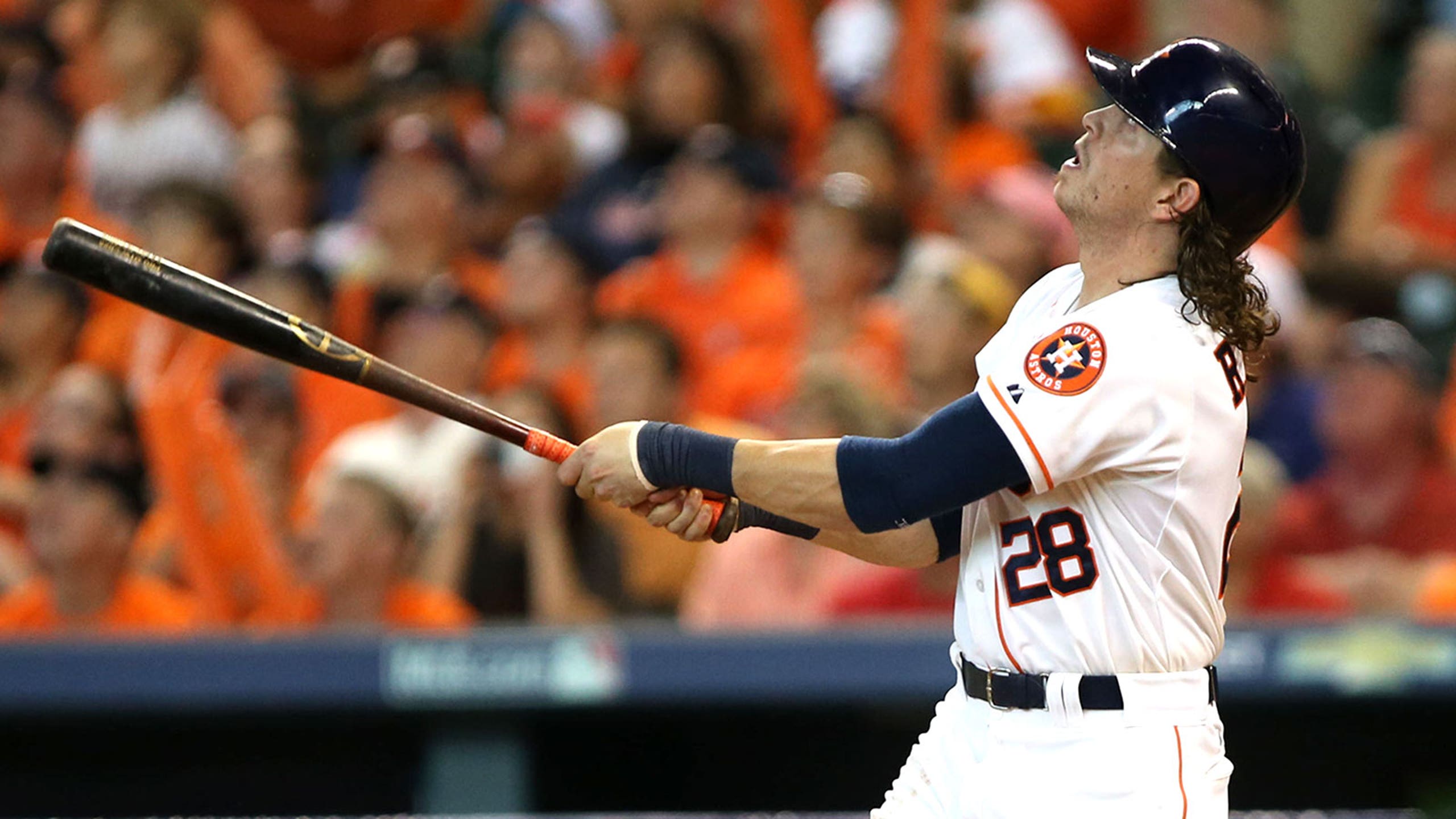 Astros' Rasmus hits highest single you'll ever see
BY foxsports • October 11, 2015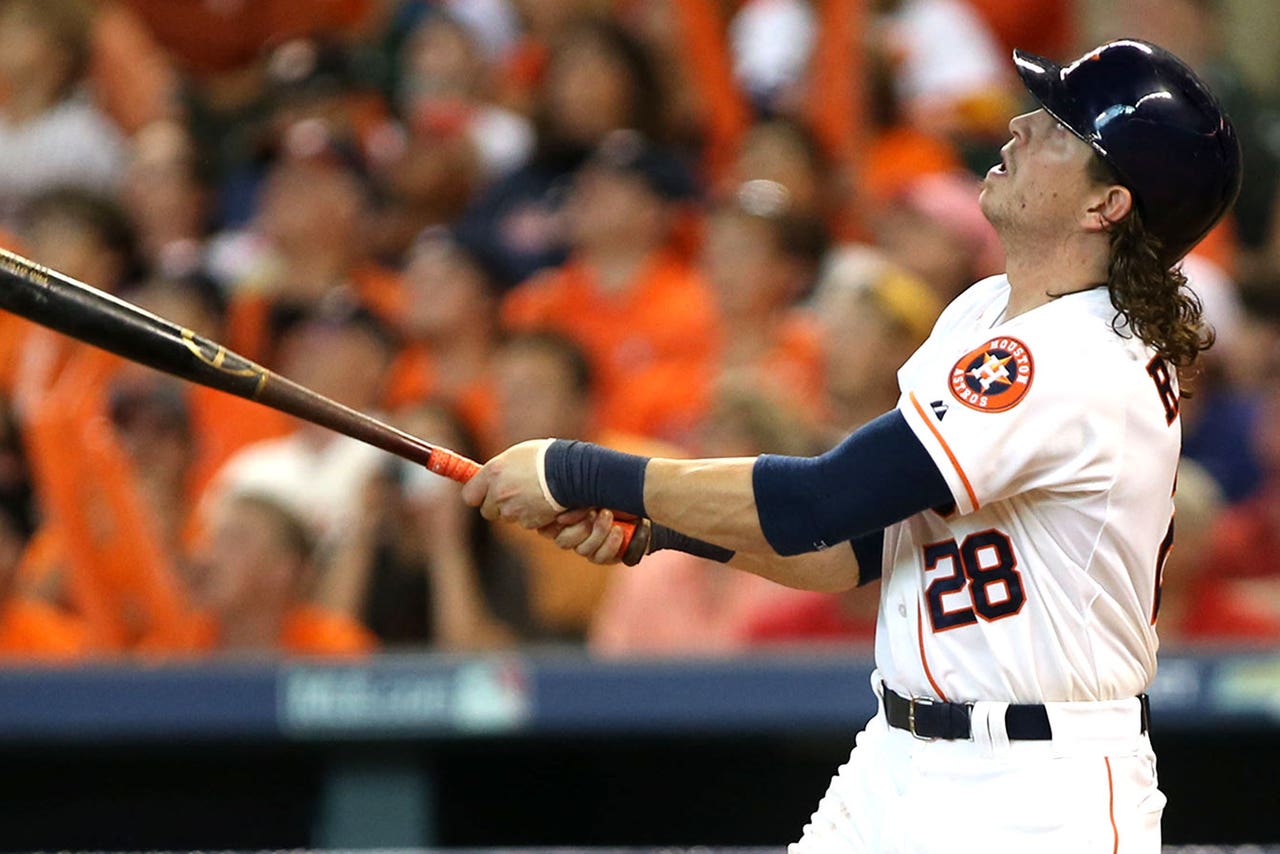 Colby Rasmus' hot streak in the postseason continued on Sunday, but it took some bizarre circumstances and an idiosyncratic ballpark to make it happen.
After Rasmus hit home runs in all of the Astros' first three playoff games, including two-run blasts in Games 1 and 2 of the ALDS, the Royals pitched around the 29-year-old outfielder, walking him in his first three at-bats.
However, in the eighth inning, facing Kansas City reliever Luke Hochevar, Rasmus found a pitch he liked and launched it towards right field.
Royals right fielder Alex Rios positioned himself near the warning track to corral the ball, but it never made it there.
Rasmus' towering shot struck one of the rafters in Minute Maid Park's roof and came straight down, falling right in front of second baseman Ben Zobrist for a single.
According to the Astros' home-field rules, since the ball dropped in fair territory, it was considered a live ball (had it fallen in foul territory, it would have been deemed a foul ball), creating one of the highest singles ever seen on a baseball diamond.
The play, while unlucky for the Royals, ultimately had no effect on the game, as Hochevar retired the next three Astros after the rare incident.
During the telecast, FOX Sports MLB Insider Jon Paul Morosi said that both general manager Jeff Luhnow and special assistant to the GM and former Astros player Craig Biggio told him that they had never seen a ball hit the roof of Minute Maid Park since it opened in 2000.
While Minute Maid Park played host to a bit of quirky Astros history, an indelible piece of history occurred in Houston on Sunday, as the Astros won their first home playoff game in 10 years with a 4-2 win over the Royals to nab a 2-1 lead in the ALDS.
---
---