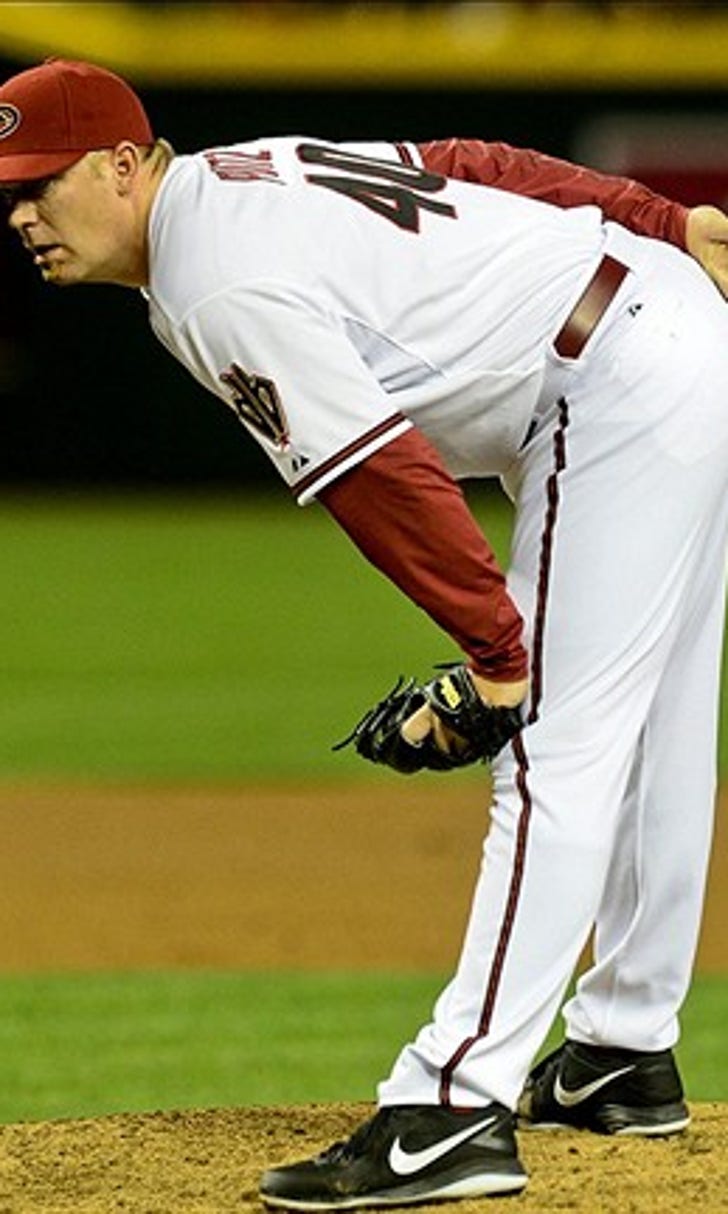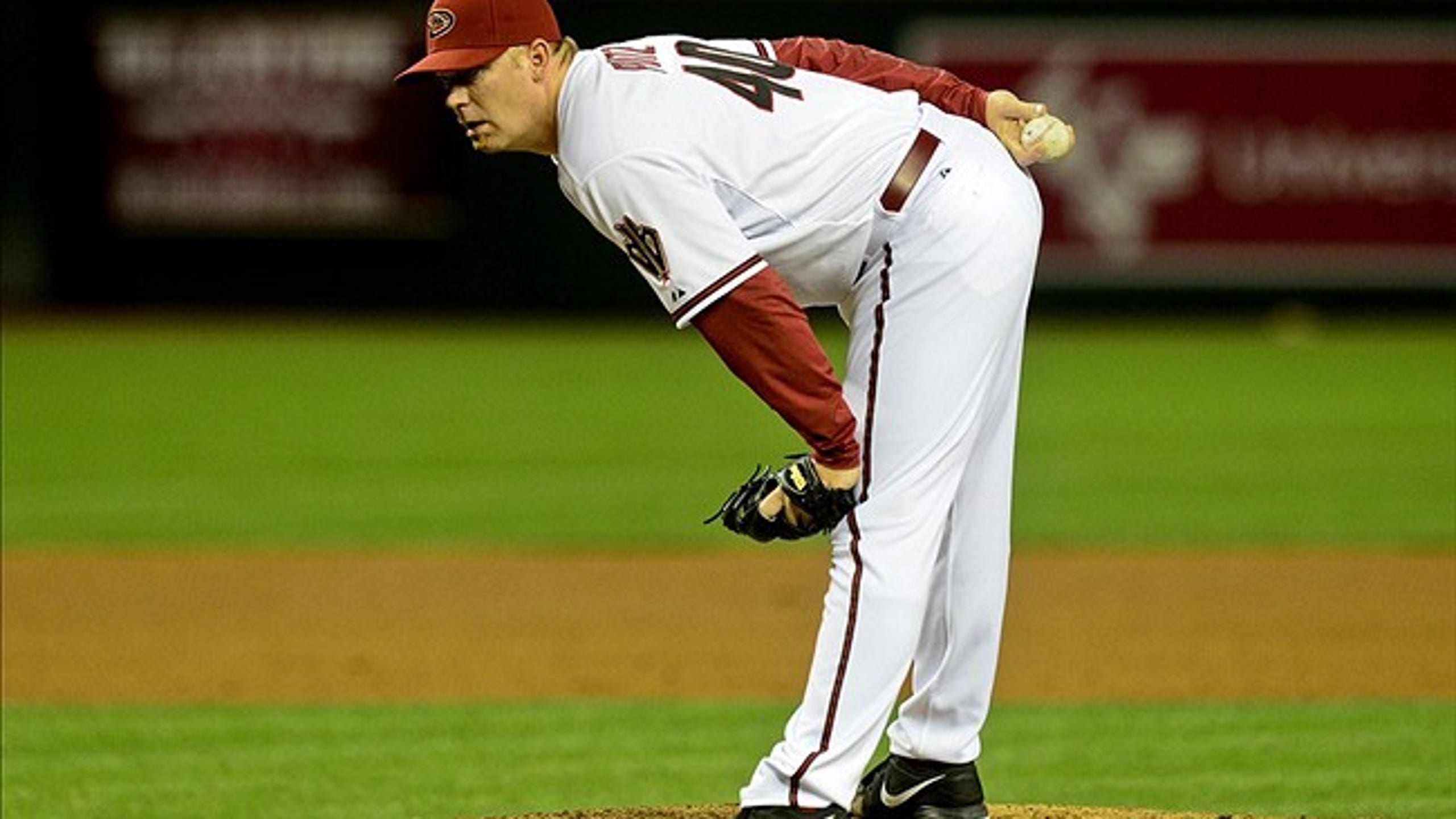 Arizona Diamondbacks - focus on season preparation, says former closer
BY Fansided and Mark Brown/FanSided via Venom Strikes • December 15, 2016
Former closer J. J. Putz of the Arizona Diamondbacks says he has good vibes about the season ahead
Here at the start of a regime-change for the Arizona Diamondbacks, don't focus on the adjustment to new personnel, but on yourself.
That's the advice from former Diamondbacks' reliever J. J. Putz, who played 12 years in the major leagues and for four different teams. While players left from the Dave-Stewart-Chip Hale system now have Mike Hazen as their general manager and Torey Lovullo as field manager, the change should not affect a player's preparation, nor his approach to the game, Putz said.
The bottom line remains winning, and Hazen, in particular here in the off-season, has given hints the way he would like to guide the franchise. From the start, there is a stress on economics. By not offering a contract to catcher Welington Castillo and dealing Jean Segura, Hazen freed money to likely improve the bullpen. Plus, how Lovullo likes to play the game and the kind of personality the 2017 Diamondbacks will have remain open-ended questions.
Patrick Corbin (Joe Camporeale-USA TODAY Sports)
All of this points to the direction of the franchise but, as Putz indicated, this should be of little interest to the players.
"What happens up-stairs should not be a concern," Putz said Thursday afternoon during the Diamondbacks Winter Carnival for school students at Chase Field. "When I played, I was concerned with preparation for the season and how I could be the best I could. Players have enough to worry about, like getting into their routines, if you're a pitcher to address your mechanics and getting ready for spring training."
Paul Goldschmidt (Joe Camporeale-USA TODAY Sports)
During the Diamondbacks run for the National League West Division crown in 2011, Putz was a vital force. He recorded a career-high 45 saves in 60 appearances that season. For his 12 years at the major-league level,Putz was credited with 189 saves and a career 3.08 ERA. In four years with Arizona, he went 7-9, picked up 83 saves and had an ERA of 2.81. That 2.81 was the lowest for any of the four franchises, Seattle, the Mets, the White Sox and Arizona, for whom he pitched.
One element should be paramount, and remains communication. "That's vital," Putz said, and Lovullo is known for reaching out to players. At the press briefing in which he was introduced as the Diamondbacks' field manager, Lovullo made a point of stressing his desire to know each player and the thought process.
"I want to know what they are thinking and how they feel," Lovullo said at the time. "What's important to each player is important to me."
The nature of communication is one of Lovullo's core components. Putz agrees that a manager's ability to reach out and gain the confidence of each player is vital and necessary.
"Torey genuinely cares," Putz said, who is now a special assistant to Derrick Hall, the Diamondbacks president. "That's beyond the baseball diamond. He cares about you and your family."
Now, the administration of Hazen and Lovullo is underway. From what he sees thus far, Putz is encouraged.
"These are really smart people, and they know what they are doing," he said. "I have very good vibes here. There is a great deal of confidence in the program which has been laid out."
Spring slate announced
The 2017 spring training schedule for the Arizona Diamondbacks was released.
The club will engage in a slate of 33 games in Arizona spring sites and two at Chase Field.
The Diamondbacks open on Wed. Feb. 22 against Grand Canyon University. This will be the third year Arizona commenced with a local college. On a rotating basis, they played Arizona State University two years ago, the University of Arizona last year, and now Grand Canyon.
The first major league competition will be against the Colorado Rockies in a home-and-home set Feb. 25-26 at Salt River. In all, the Diamondbacks will play 18 home games at Salt River and the one in which they are the visiting team against the Rockies on Feb. 26.
In addition, the Diamondbacks will play three games at Salt River against teams in the World Baseball Classic. They take on Team Mexico on March 8, Team Puerto Rico on March 9 and a qualifying team from Pool E (coming out of the Tokyo section) on March 18.
More from Venom Strikes
This article originally appeared on
---
---