Major League Baseball
Major League Baseball
Andino drives in winner in 10th inning
Published
Sep. 8, 2011 1:00 a.m. ET

With little to play for except perhaps to avoid 100 losses, the last-place Baltimore Orioles refuse to go through the motions during the final month of the season.
The evidence: Two straight extra-inning wins over the New York Yankees, who own the best record in the AL.
Robert Andino singled home the winning run in the 10th after tying it in the eighth, giving the Orioles a 5-4 victory in a makeup of an Aug. 27 contest postponed by Hurricane Irene.
Baltimore trailed 3-0 in the second inning, 4-1 in the third and 4-3 in the eighth before rallying to win.
''It shows a lot of heart. It shows a lot of character,'' said Clay Rapada, who capped an outstanding job by the Baltimore bullpen. ''We're men just like they are. We want to compete and win. That's what it comes down to.''
Although rain was in the forecast, the game started on time and was played without interruption. Afterward, the Yankees headed to Los Angeles and the Orioles took off for Toronto.
''Everybody knows the Yankees got a good team, and this was supposed to be our day off,'' Andino said. ''So to come out and win, and especially to walk them off like that, it gives us good momentum going into Toronto.''
Vladimir Guerrero homered, doubled twice and scored two runs for the Orioles, who celebrated the victory by mobbing Andino at second base.
In the 10th, Nolan Reimold got an infield hit off Scott Proctor (0-1) with one out and advanced on a walk. Andino then hit a grounder inside third base that got Reimold home without a throw.
''We can't walk people in that situation,'' Proctor said. ''It's a good at bat (by Andino). He battled some pitches but again, you just have to execute.''
Rapada (1-0) retired the only batter he faced in the 10th.
Baltimore starter Alfredo Simon allowed four runs, six hits and a career-high six walks in four innings. Only 43 of his 88 pitches were strikes.
But the bullpen was magnificent. The Yankees didn't get a hit or put a runner in scoring position after the fourth.
''Pitching kept us in it,'' Andino said.
New York starter Ivan Nova allowed three runs in 5 1-3 innings. The right-hander was poised to tie a Yankees single-season rookie record with his 12th straight victory (over 13 starts) before Baltimore pulled even in the eighth. Although that mark is still possible, Nova's run of eight consecutive winning starts ended.
Down 4-3, the Orioles missed a chance to tie it in the seventh when Nick Markakis was thrown out at the plate trying to score from first on a one-out double by Guerrero.
In the eighth, Mark Reynolds was cut down attempting to score on a single by Chris Davis, who took second on the play. Andino followed with an RBI single.
Derek Jeter and Eric Chavez each had two RBIs for the Yankees, whose lead in the AL East shrunk to two games, pending Boston's game at Toronto on Thursday night.
''You try to win every one from here on out and put some space between us and the team behind us,'' Proctor said.
New York went up 3-0 in the second with an uprising fueled by three walks. Chavez drove in a run with an infield hit before Jeter delivered a two-run, two-out single.
Guerrero hit his 11th homer leading off the bottom half, only the fourth home run allowed by Nova in his last nine starts.
Mark Teixeira led off the third with a single, Simon walked Nick Swisher with two outs and Chavez followed with an RBI single to make it 4-1.
The Orioles got a run in the fourth when Guerrero doubled and scored on a groundout by Reynolds.
A one-out double by Reimold chased Nova in the sixth, and Boone Logan promptly gave up an RBI double to Davis.
NOTES: The Yankees will play a day-night doubleheader against Tampa Bay on Sept. 21 in New York to make up an Aug. 14 rainout, the team announced Thursday. ... Bartolo Colon (8-9) will start Friday for New York in the opener of a three-game series against the Angels, who are pressing Texas for the lead in the AL West. ... Jeremy Guthrie (6-17) will take the mound for Baltimore in Toronto on Friday, and Rick VandenHurk makes his first start of the season Saturday. ... Attendance was announced at 33,841, but that was the number of tickets sold. There were around that many empty seats in a stadium that holds 45,438.
---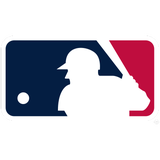 Get more from Major League Baseball
Follow your favorites to get information about games, news and more
---