Major League Baseball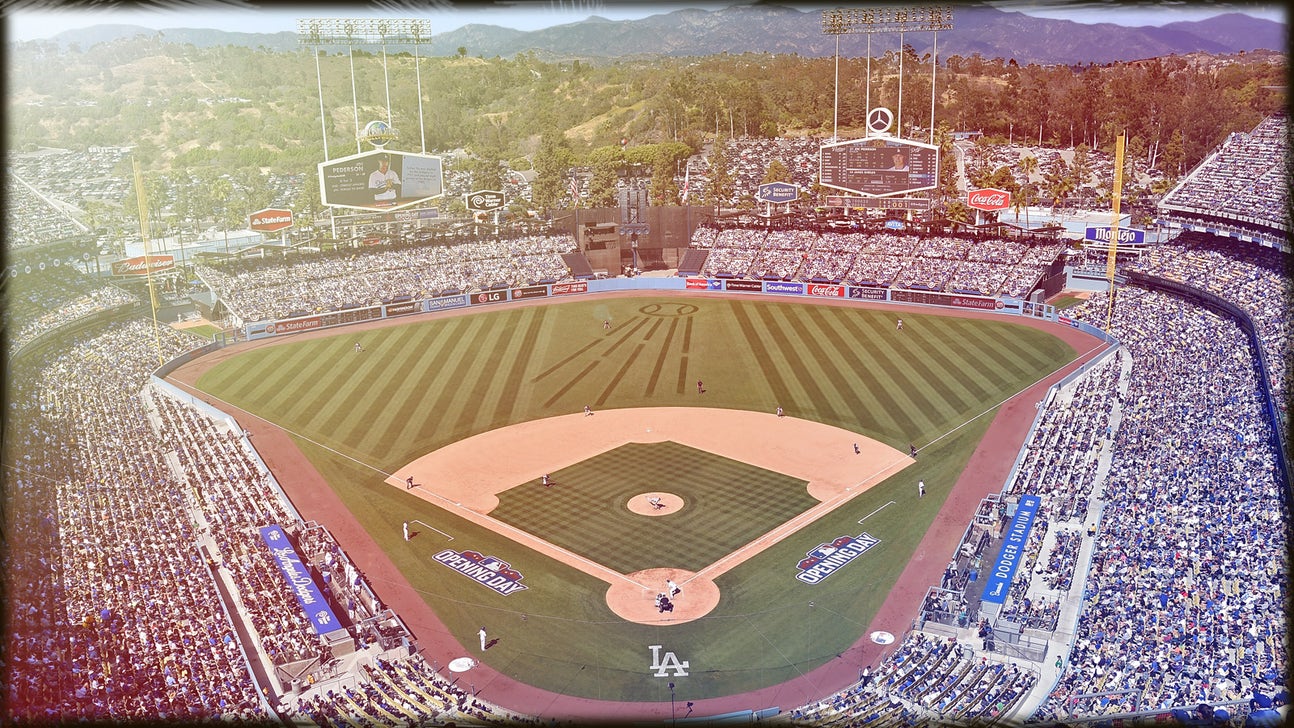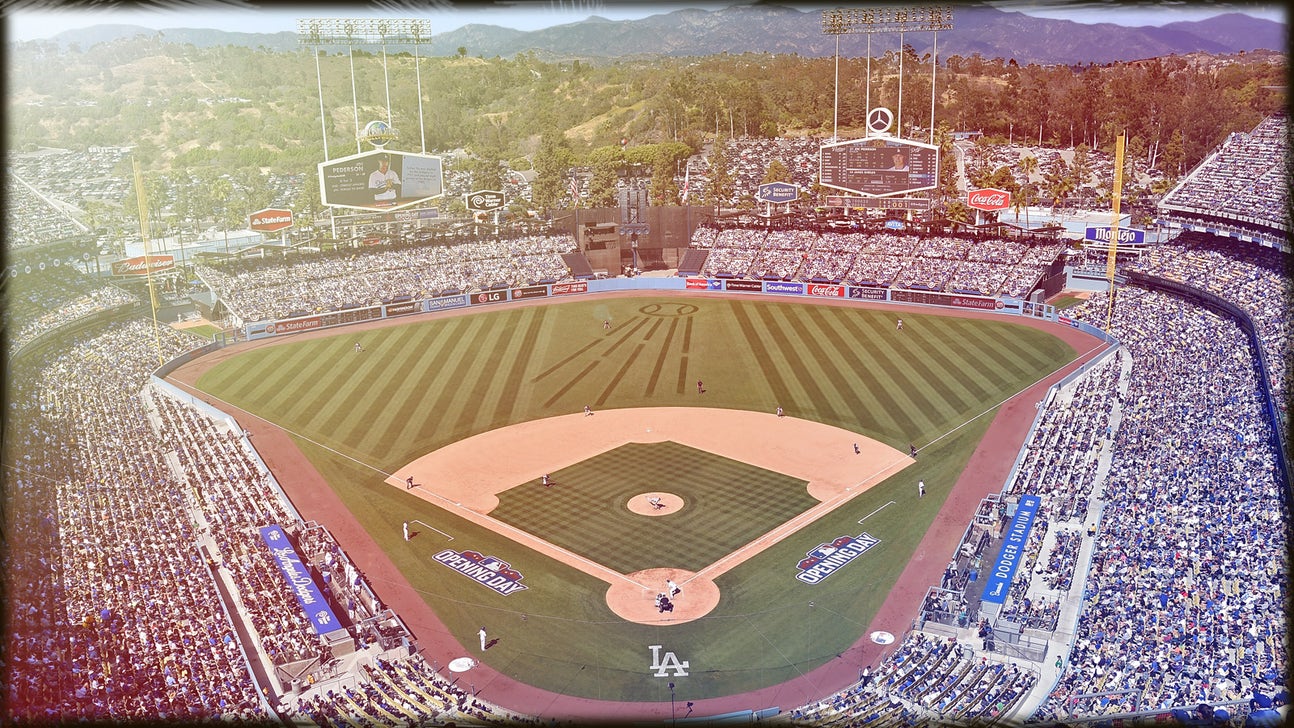 Major League Baseball
10 reasons you can't top a night out at Dodger Stadium
Published
Jun. 16, 2015 8:00 a.m. ET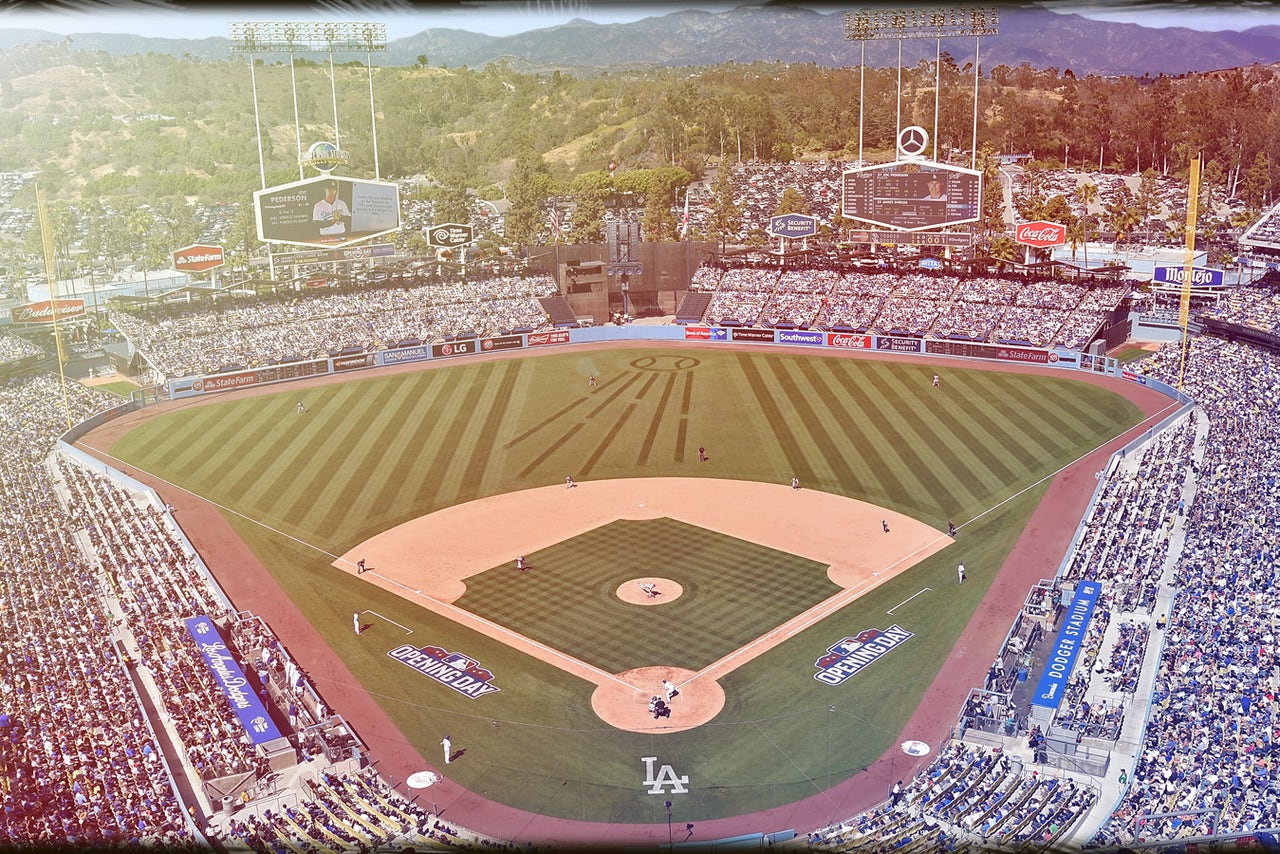 What makes going to Dodger Stadium great?
Here are 10 reasons -- besides the actual baseball.
1. The pregaming
Though dug into Chavez Ravine, Dodger Stadium is located near solid drinking wells and pregame grub spots. Whether you're throwing back a $4 PBR tall boy in Echo Park ...
Or classing it up while listening to some vinyl down the street at El Prado ...
Or going old-school with a french dip at Philippe's ...
You don't have to stray far from the stadium to have a good time.
2. The setting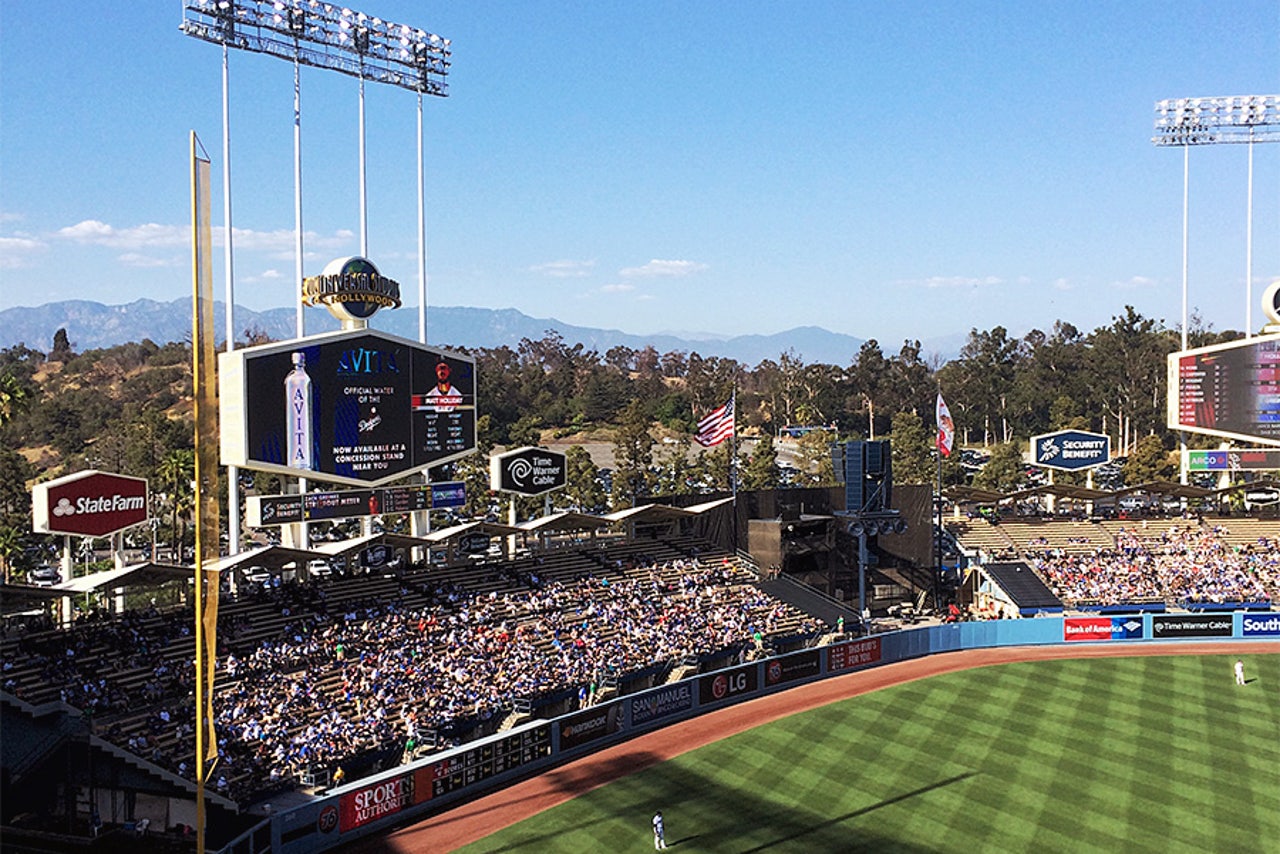 The San Gabriel mountains and the hills of Elysian Park over the home run wall. The palm trees peeking over the top deck. Ahhh, nature.
3. The style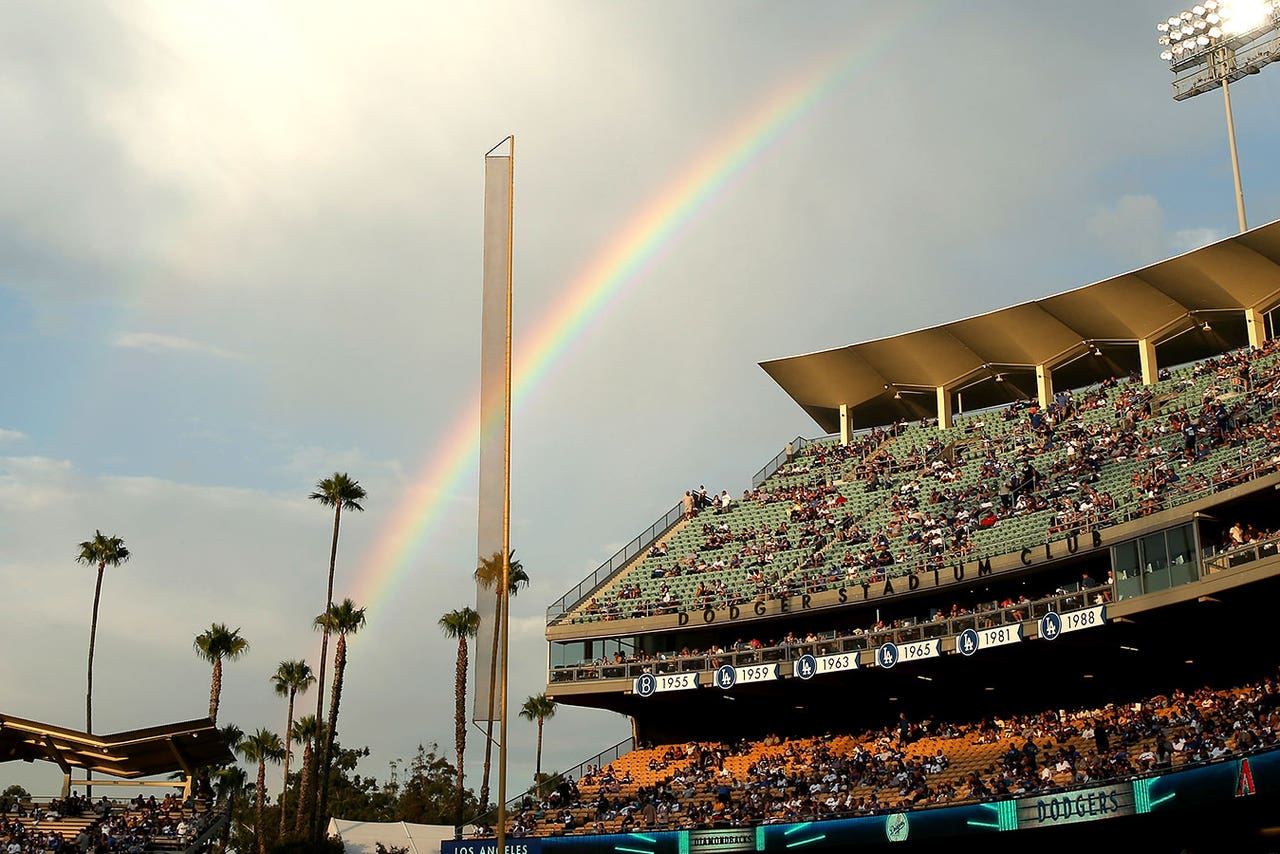 This isn't some cookie-cutter stadium. The mid-century modern gem is one of just three 60s ballparks in the majors. 
And despite the renovations, Dodger Stadium -- the third-oldest ballpark in MLB -- still has that feel of classic Americana.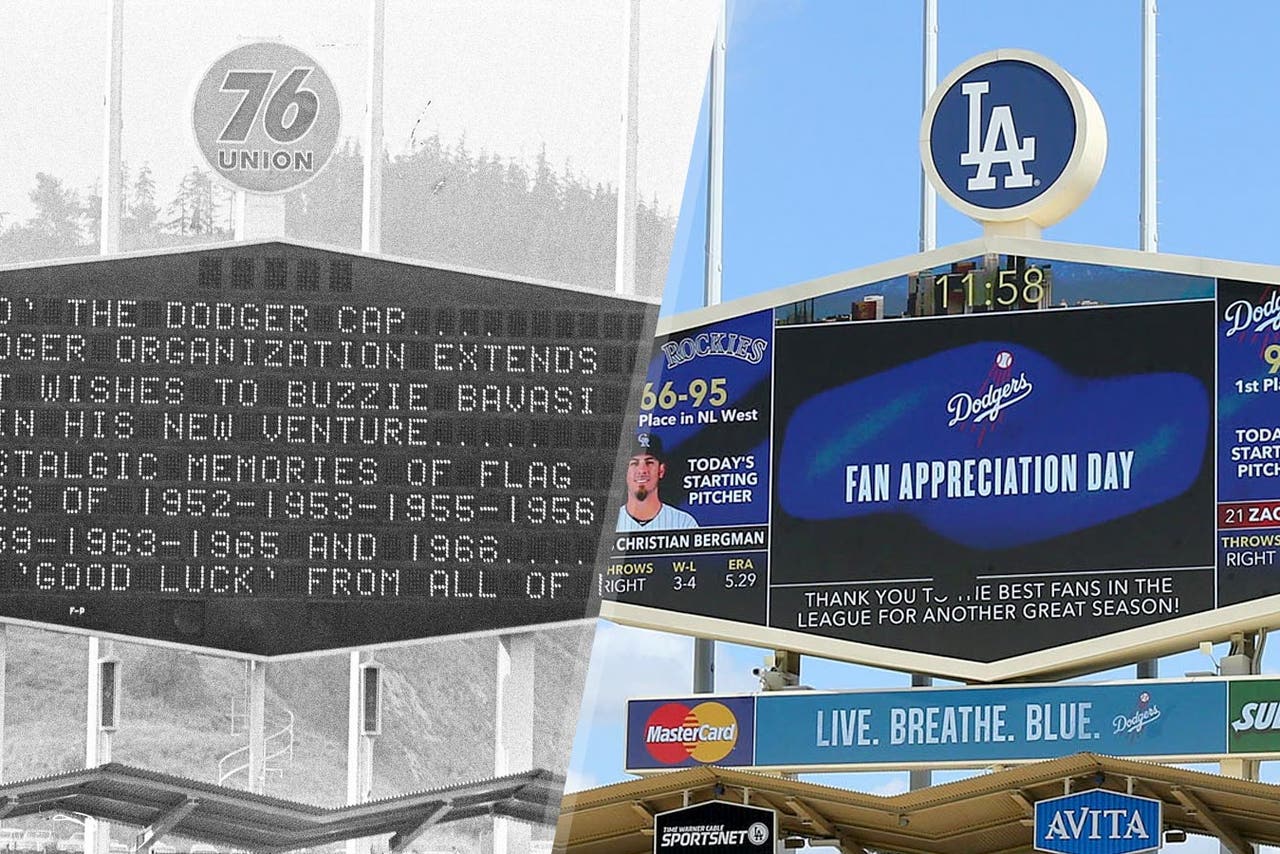 A scoreboard in 1968 (left) and newer one in 2014.
4. The history
As the eighth-oldest franchise in MLB, the Dodgers have plenty to admire dating back to their Brooklyn days. At the stadium, you can check out blasts from the past like the home plate used in the last game at Ebbets Field: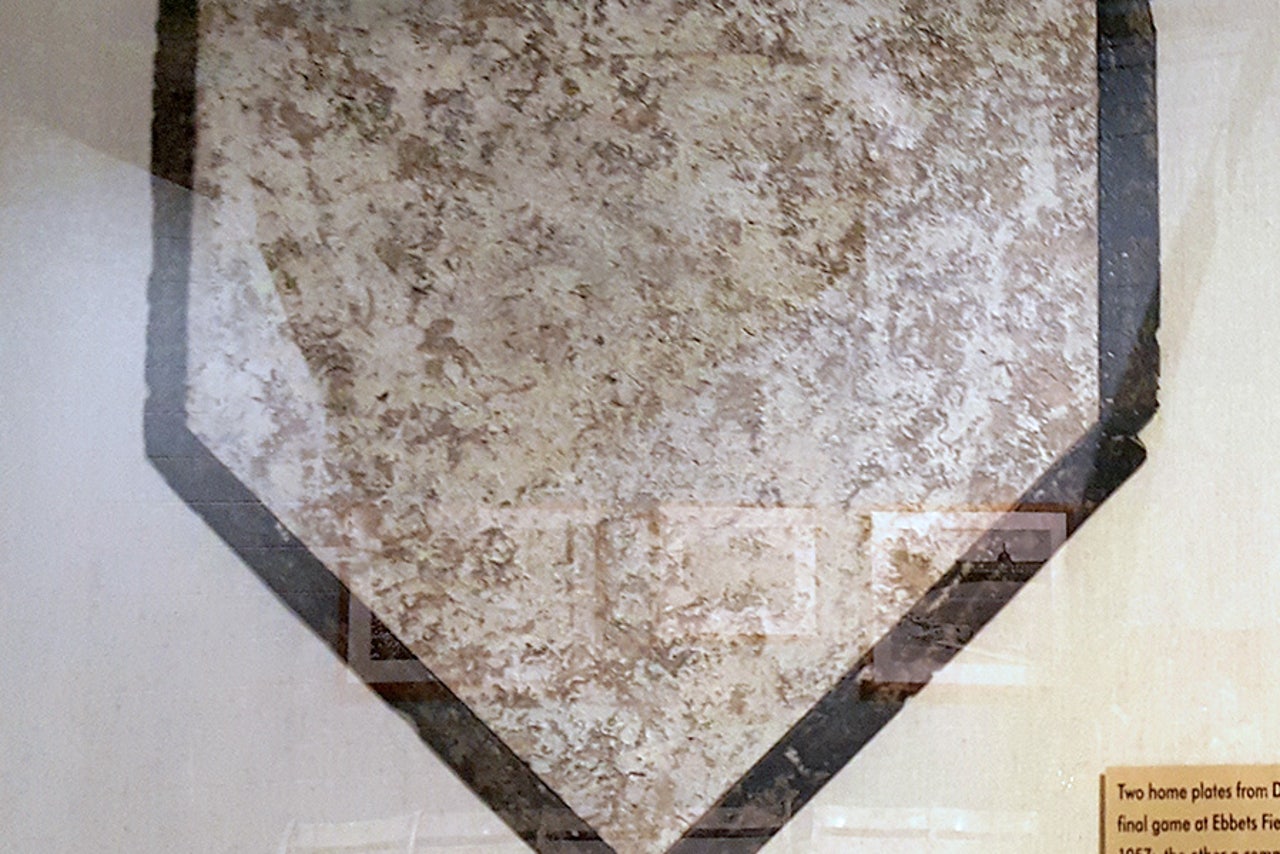 Or this pennant from the 1955 World Series, when, after five failed attempts, Brooklyn finally bested the Yankees: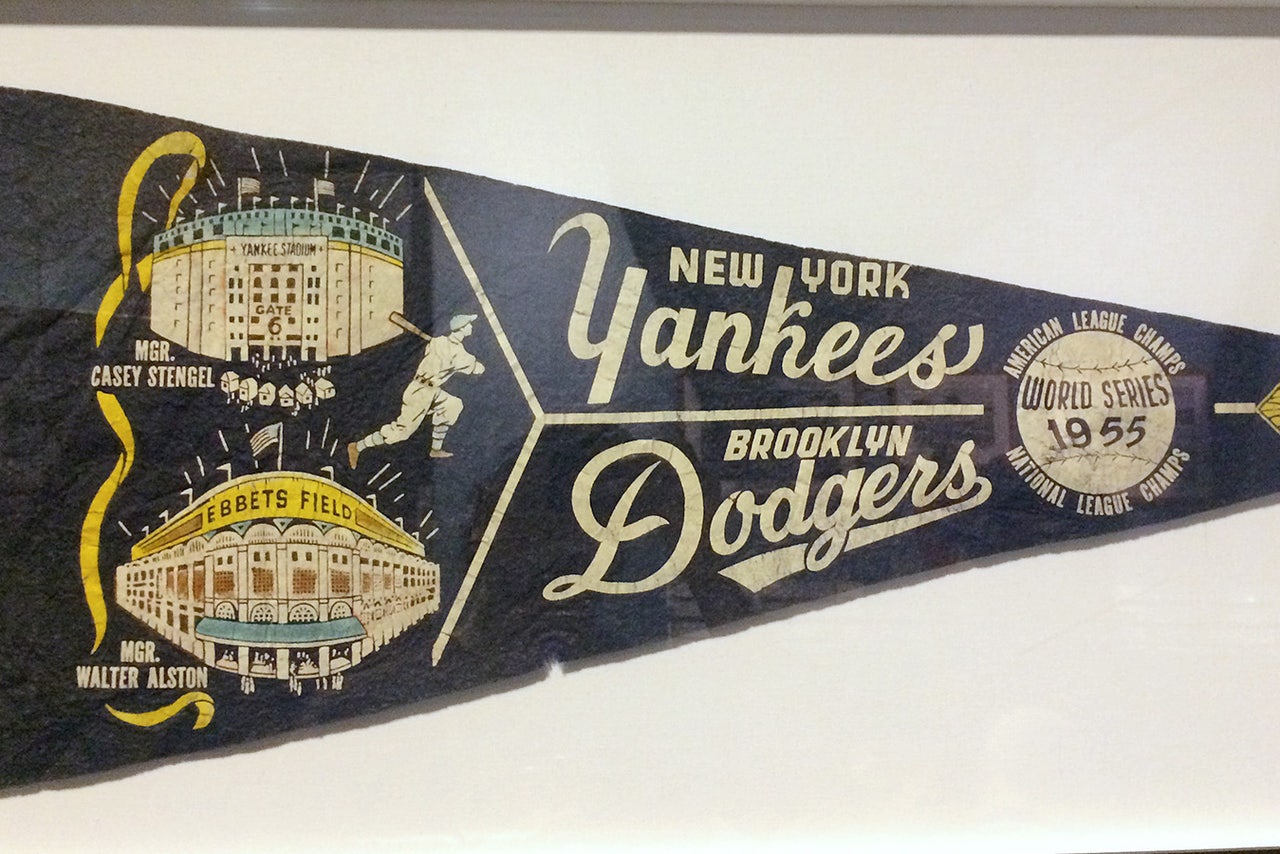 (Technically, the new gallery of memorabilia -- added this past summer -- is available to select seats (field, lounge and club levels) on game days, but if you get there early and have some luck, you might be able to check it out.)
5. The stunning sunsets.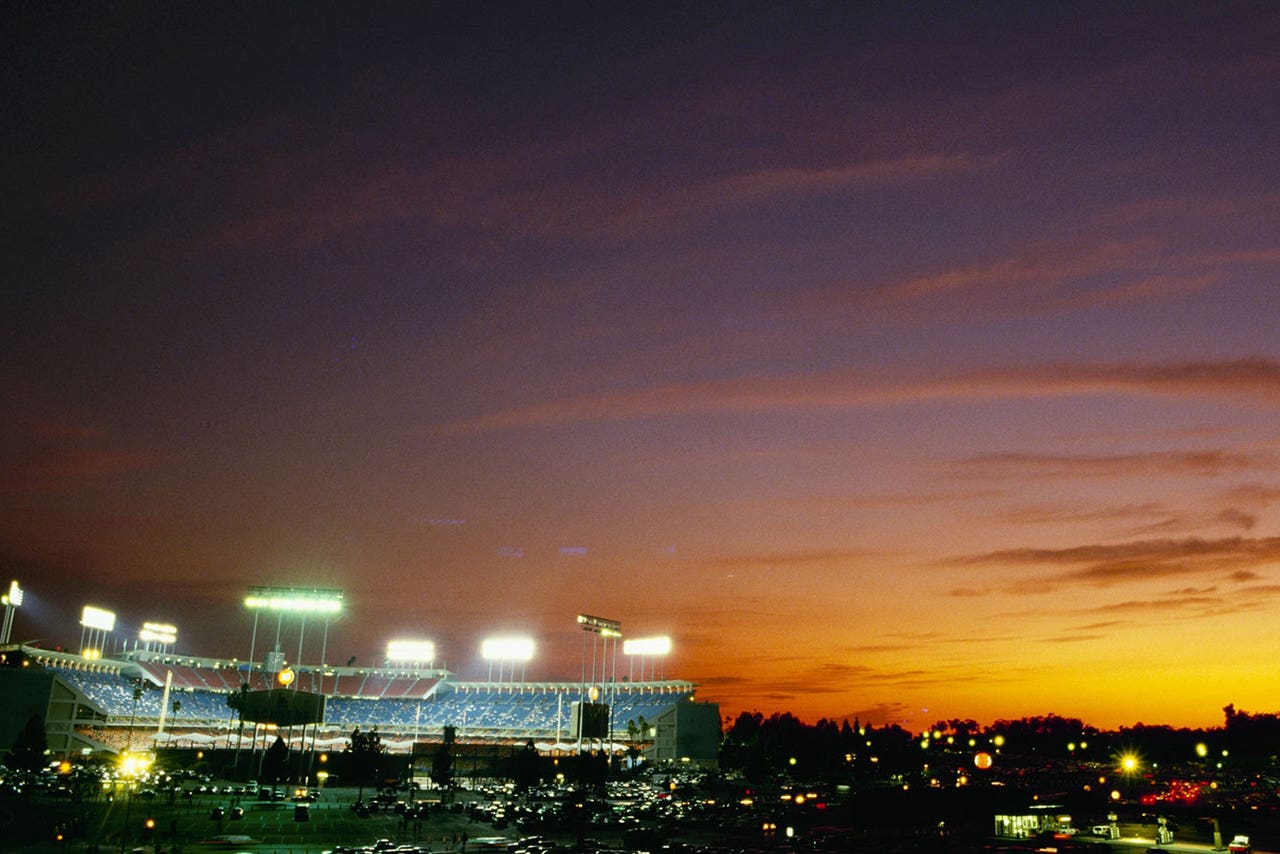 6. The Dodger Dogs.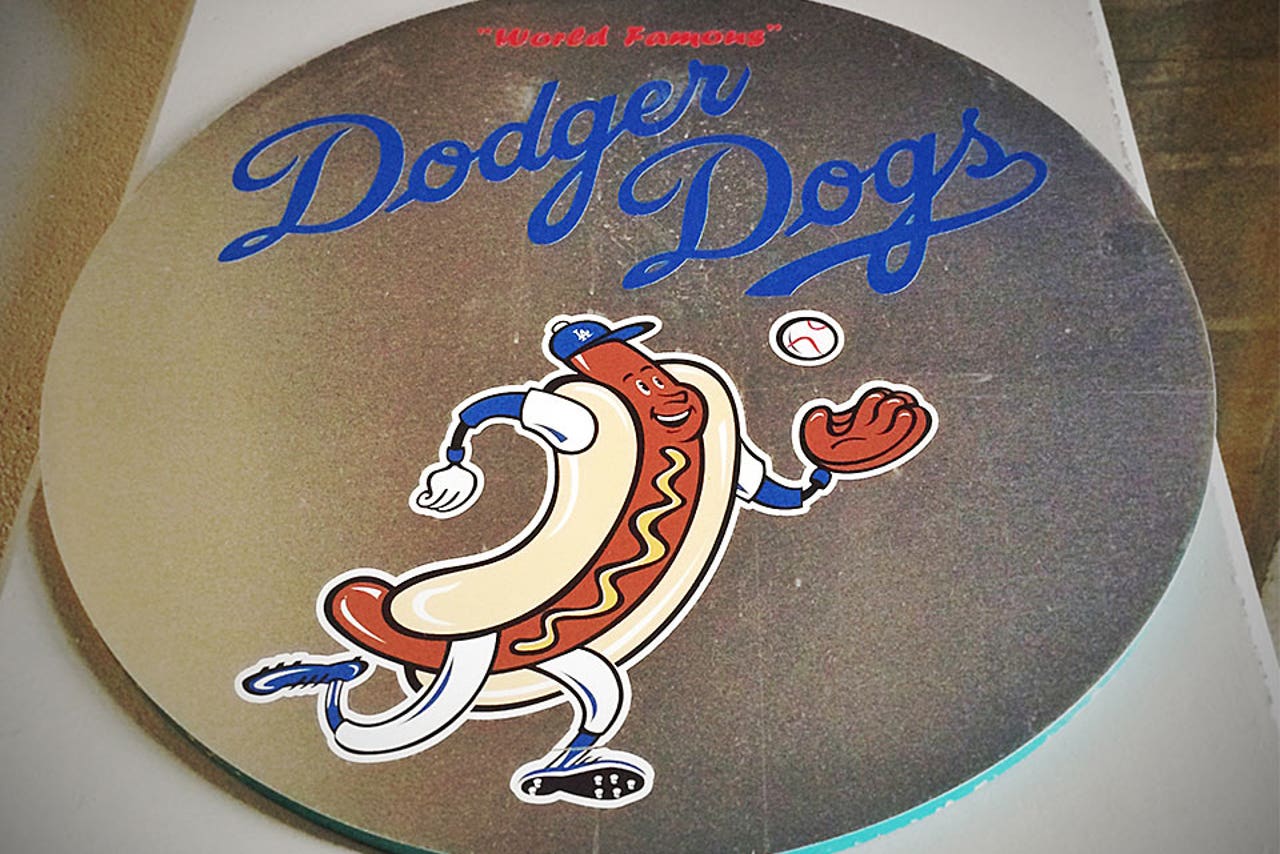 Though this chili-smothered snack -- or a helmet full of nachos -- doesn't sound so bad either ...
7. The BYO-friendly policy
The Dodgers are cool with you bringing your own food. A couple ideas within two miles of the stadium: Deep-dish pizza from Masa. Takes about 40 minutes to make but a large pie will feed you for a week.
Chego. From chef Roy Choi, the guy with the Kogi BBQ trucks.
8. Chance celebrity sightings.
From the stands...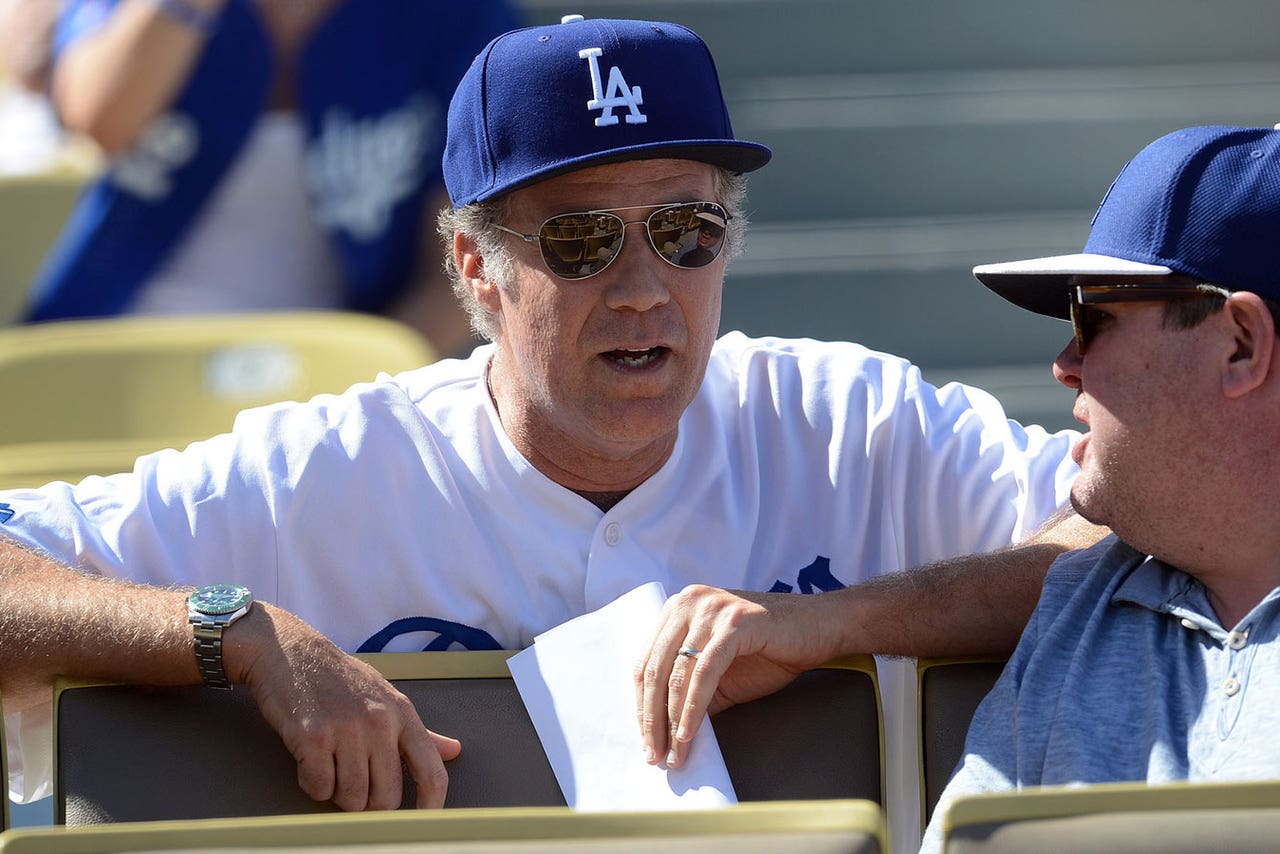 To the front office...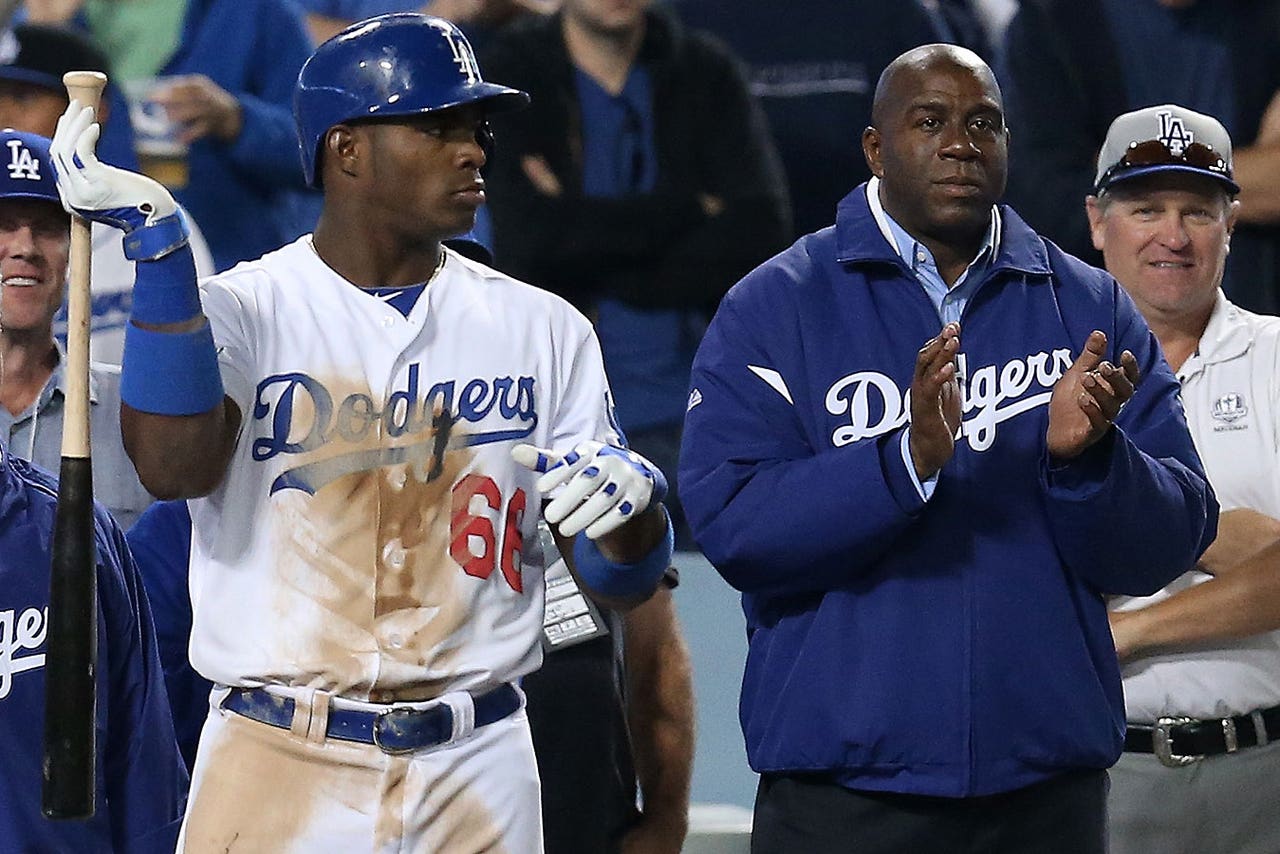 To the first pitch...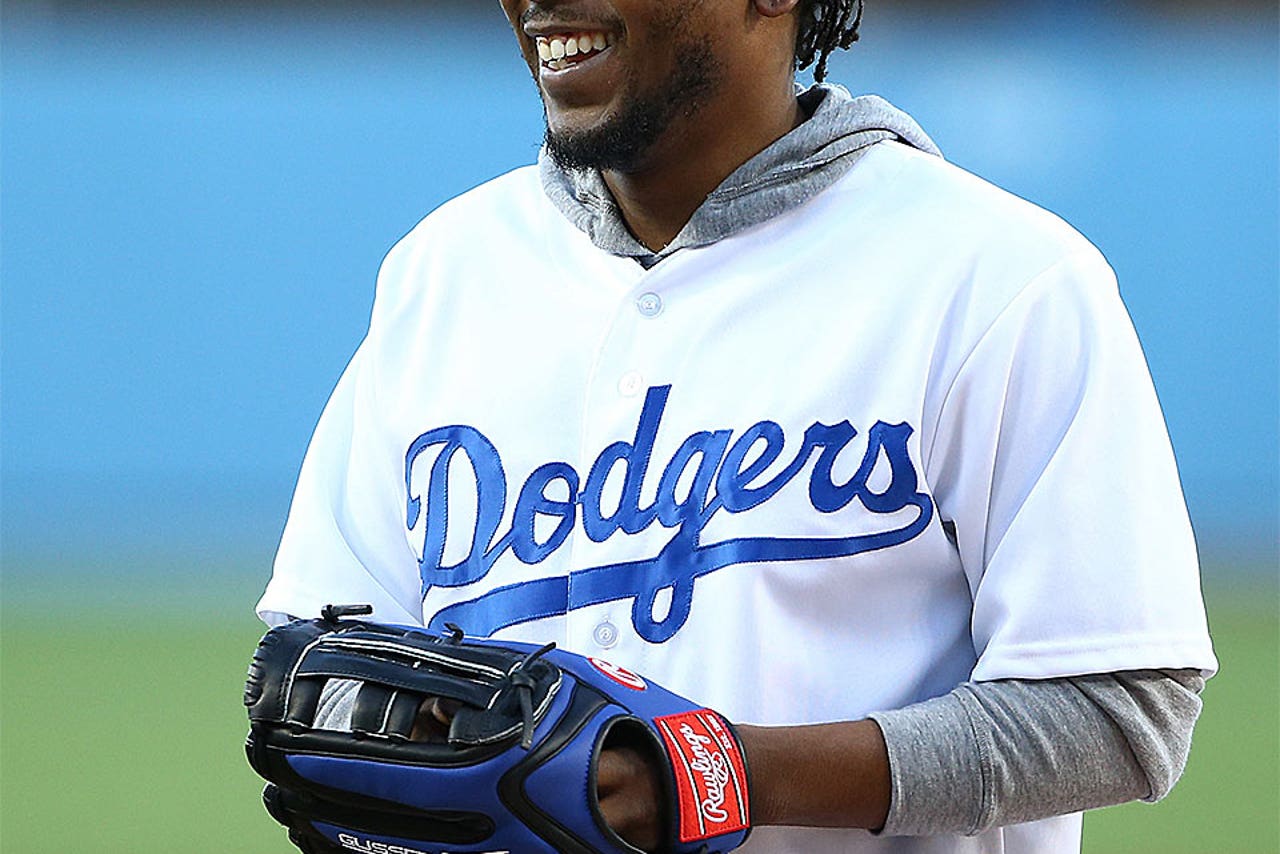 Never know who'll be at the game. It's L.A. after all.
9. Vin Scully.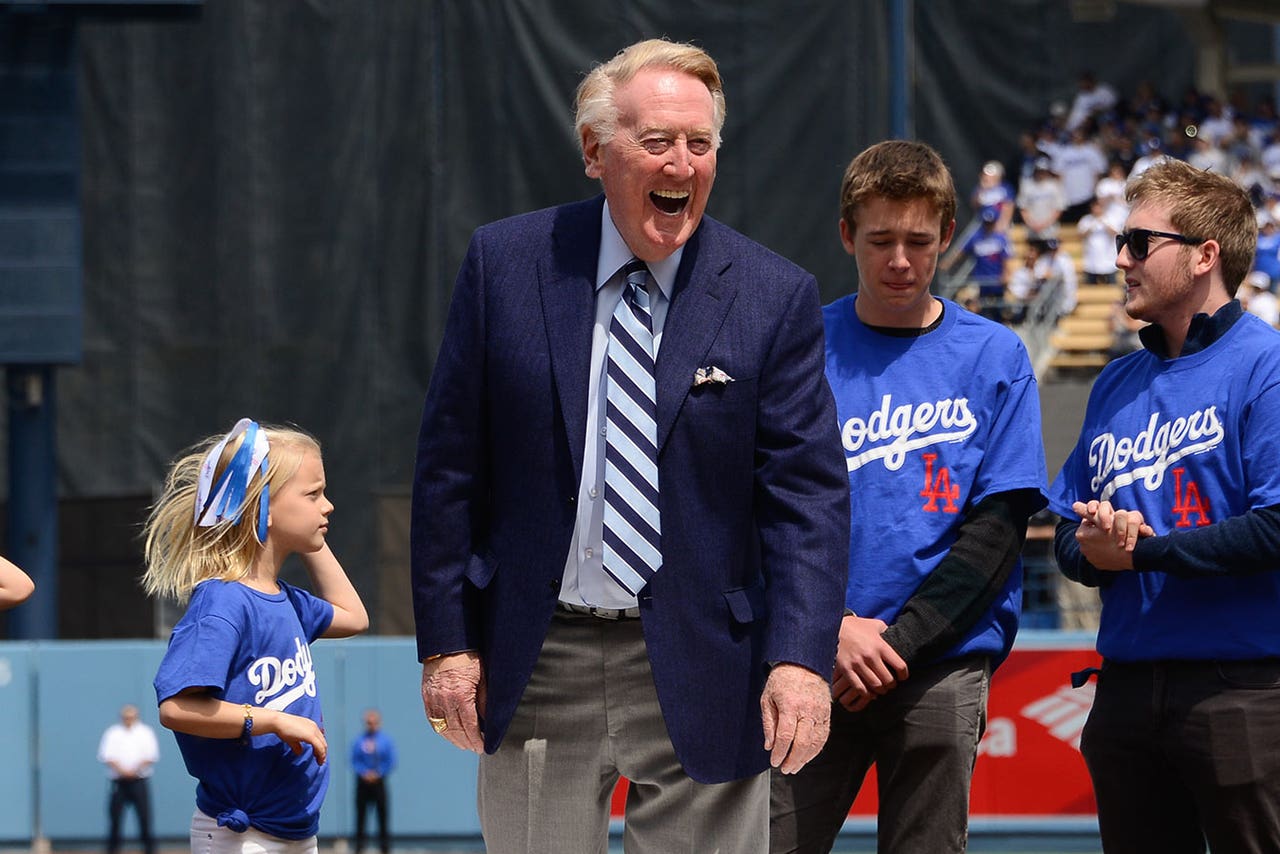 He sets the stage perfectly with his game preview. You can't live without hearing "It's time for Dodger baseball!" even if he isn't the one proclaiming it.
10. The victory song
So cheesy yet so awesome. The perfect way to celebrate a game-winning walk-off homer.
---
---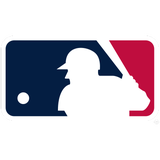 Get more from Major League Baseball
Follow your favorites to get information about games, news and more
---