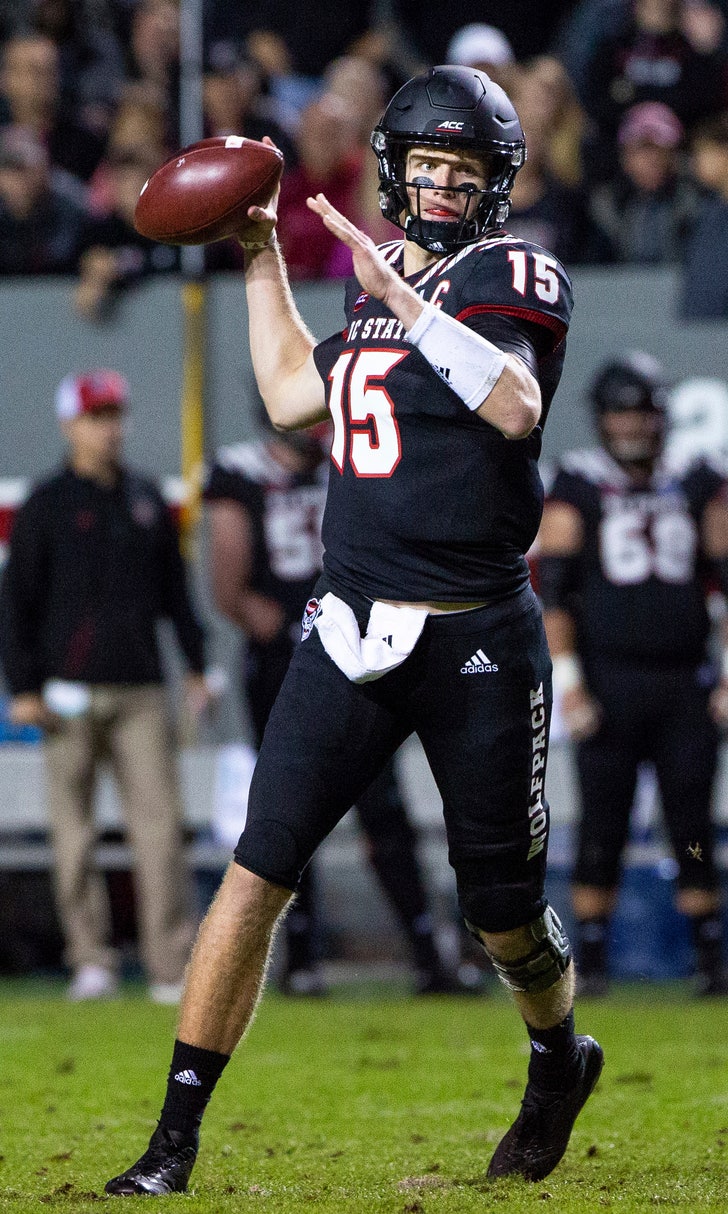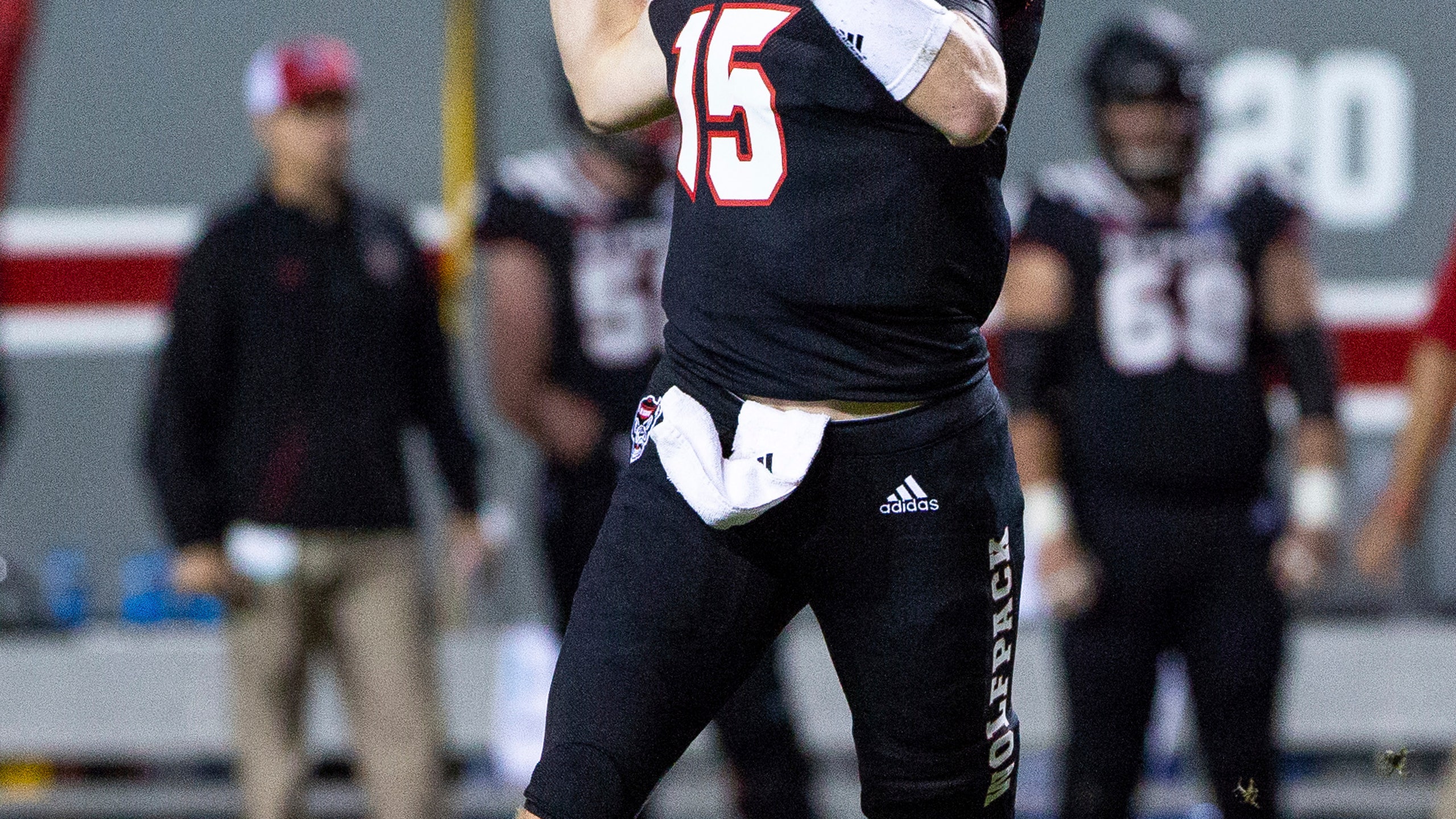 Louisville, interim coach looks to end skid vs NC State
November 16, 2018
LOUISVILLE, Ky. (AP) — Louisville hopes a tumultuous week that started with a coaching change will end on the high note.
Shaking up the Cardinals' practice routine was Lorenzo Ward's first step since replacing Bobby Petrino on Sunday. From shifting drills to assistants dining with the team to staging one-on-one showdowns between players, the interim coach's goal has been trying to re-engage players after a long, emotionally draining season of losses.
"Anytime you (have) lost seven games in a row," Ward said, "you've got to find a way to motivate the young men because the season hadn't gone the way they thought it would. So, you have to be creative as a coach and create some situations that can generate excitement."
Ward has been encouraged by the response, but the next and most important step for Louisville (2-8, 0-7 Atlantic Coast Conference) is trying to turn intensity into victory on Saturday against North Carolina State (6-3, 3-3). Trying is the operative word, as the Cardinals have looked disinterested while allowing 50-plus points five times this season and going winless against Power Five conference schools.
Those failings resulted in Petrino's dismissal after four-plus seasons in his second coaching stint at Louisville, an expensive move that includes a $14 million buyout of his contract. Also let go were Petrino's son Nick, who coached quarterbacks, and Petrino's sons-in-law Ryan Beard (linebackers) and L.D. Scott (defensive line). Ward, an associate coach who also guided Louisville's safeties, will oversee the D-line with quality control coach J.B. Lageman.
Whether the changes in staff and practice pay off for Louisville over the final two games remains to be seen. N.C. State coach Dave Doeren is preparing his players for more physicality from the Cardinals and has worked to refocus the Wolfpack after being knocked from the Top 25 with a 27-23 loss to Wake Forest on Nov. 8.
N.C. State features the ACC's No. 3 offense (453 yards per game) and its top passer in senior quarterback Ryan Finley (2,864 yards, 17 touchdowns). Those strengths didn't always show against Wake as the Wolfpack rushed for just 47 yards and killed red-zone chances with dropped passes.
Doeren wants to prevent a repeat against a 16 ½-point underdog — especially one that's eager to see what change brings.
"It's more about us and being able to get back to running the ball, catching the ball, and making those plays," he said. "All the little things that make you a good football team and have made us win some good games this year."
Some other things to watch as N.C. State visits Louisville:
PROTECTING FINLEY
One key to another impressive season by Ryan Finley has been the superb pass blocking by an offensive line that has allowed a conference-low five sacks this season. That total ranks second nationally behind Army (two), which thrives with the run-based triple option. Finley has been dropped just three times in ACC play and doesn't figure to see much pressure from Louisville, which has managed a conference-worst nine sacks.
CALLING THE SHOTS
Louisville co-offensive coordinator Lonnie Galloway will take over play-calling responsibilities in addition to working with the quarterbacks. First-year defensive coordinator Brian VanGorder will continue in that role, though Grady Brown takes over the secondary.
SIGN OF PROGRESS
Cardinals sophomore quarterback Jawon Pass had his most versatile performance this season in last week's 54-23 loss at No. 12 Syracuse . He completed 13 of 25 passes for 196 yards and a touchdown and added career highs of 12 rushes for 80 yards. Despite Louisville's general offensive struggles, Pass ranks ninth among ACC passers at 189.3 yards per contest.
WINLESS IN LOUISVILLE
The Cardinals lead the series 6-2 and are 3-1 against the Wolfpack since joining the ACC. N.C. State broke through 39-25 last year in Raleigh but is 0-4 in Louisville.
---
---