Why Haven't the Los Angeles Rams Fired Jeff Fisher Already?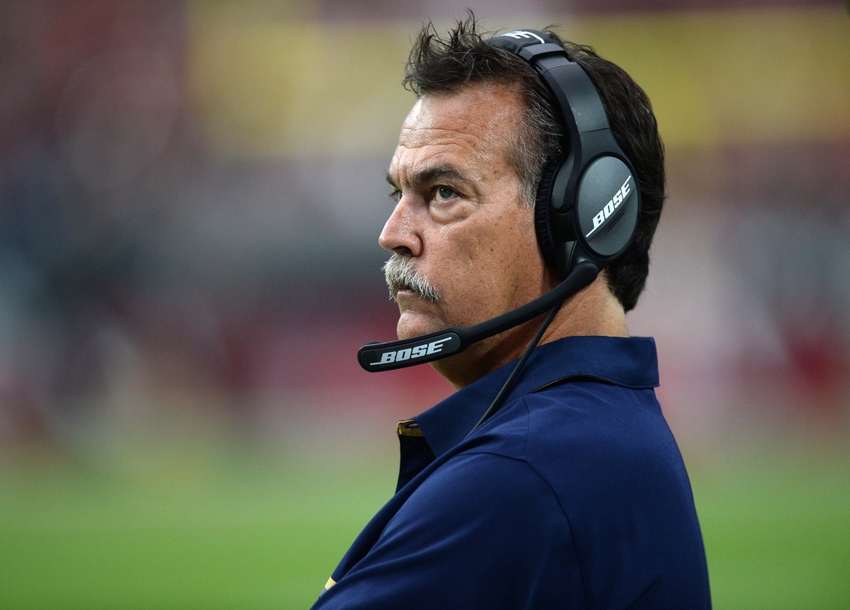 Between the mess surround Eric Dickerson and the team's current 4-7 record, the Los Angeles Rams should have fired Jeff Fisher by now.
It seems like the Los Angeles Rams have given Jeff Fisher every opportunity in the world over the last five seasons to prove he's worthy of being around for the long run, yet the head coach continues to find new ways to disappointment.
As if the team's 4-7 record wasn't already frustrating enough, the final straw for the Rams should have been the way Fisher got himself caught up in the mess of all the reports surrounding Eric Dickerson being banned from the sidelines. When taking all of this into consideration along with the team's performances in the previous four years, it's amazing to see Los Angeles hasn't decided to part ways with Fisher by now for a fresh start as it's becoming clearer he's far from deserving of the opportunity.
Plus, what makes this situation even more scary is the possibility of Fisher still receiving an extension from the organization, based off what COO Kevin Demoff recently said about his head coach.
If the Rams really wanted to keep their head coach around beyond the 2016 season to help develop Jared Goff, then Fisher should have started the rookie much earlier in the season instead of waiting until Week 11. One of the main reasons why Los Angeles ranks at the bottom of the league for offense was due to how much Fisher stood up for his veteran quarterback in Case Keenum.
At the beginning of the season, Fisher made it clear how he believed Keenum gave the team their best chances of being contenders in the NFC, which obviously was far from the case. There's been a ton of frustrating factors regarding the Rams from the 2016 season, but nothing takes the cake more than Fisher still having a job as the head coach is only a few games away from setting the all-time coaching losses record.
This article originally appeared on