Jackson-Rosenhaus legal battle about to wrap up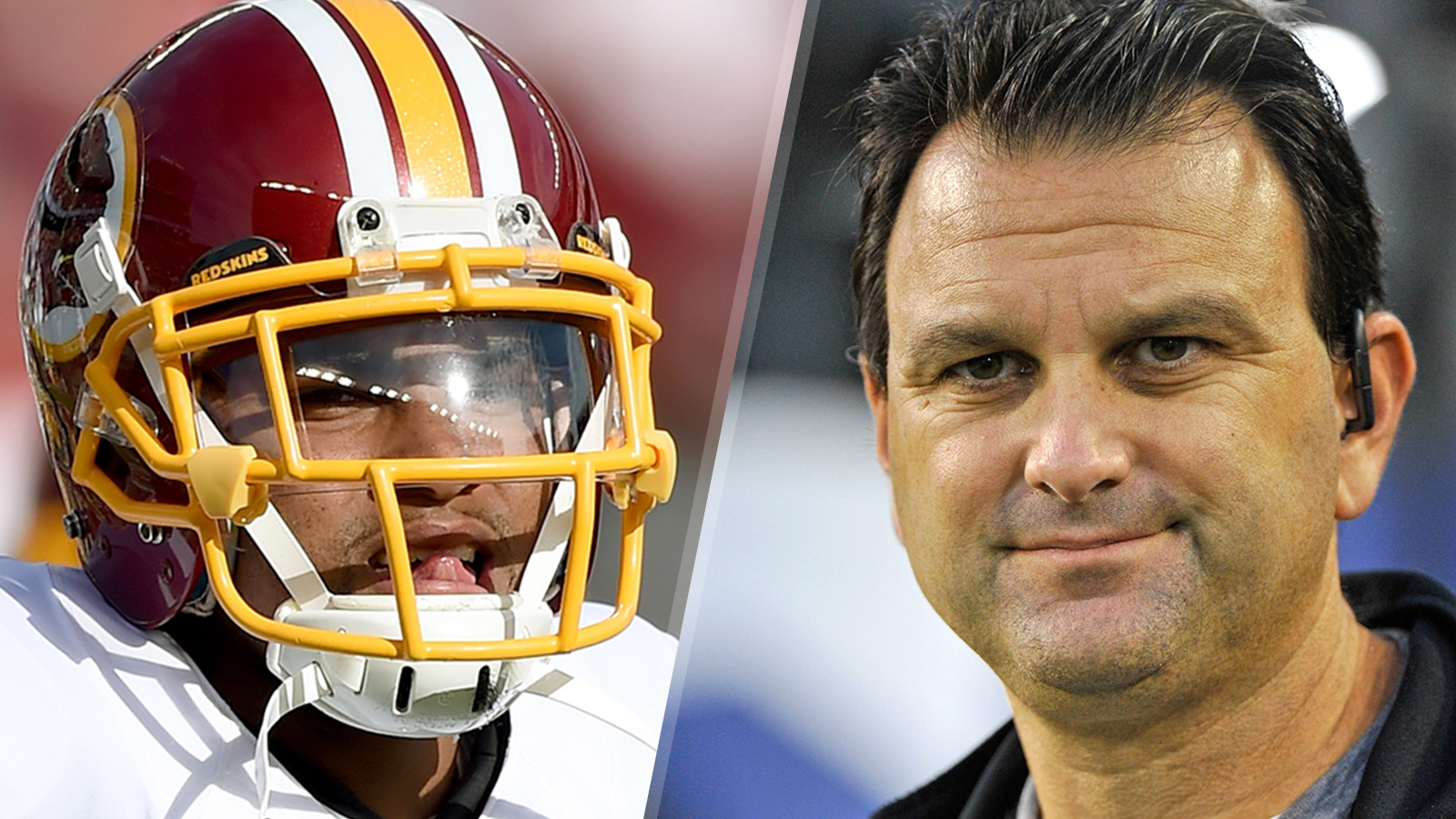 The long-running legal battle between Washington Redskins wide receiver DeSean Jackson and well-known sports agent Drew Rosenhaus is finally nearing its end.
A source told FOX Sports that a California federal court judge is expected to rule by late May about Jackson's appeal of a $516,415 arbitrator award granted to Rosenhaus for repayment of money he provided when the two had a player-agent relationship.
Court records viewed by FOX Sports show both sides have submitted their final court petitions in California. Rosenhaus' attorneys filed their briefs Monday; a sealed document from Jackson's attorney that called for vacating the award was filed in early April.
In April 2014, Rosenhaus was awarded $516,415 of the $777,793 he sought from Jackson for such expenses as loans, credit card charges, agent fees and the accrued interest that resulted from when the two were working together. Court documents show that Rosenhaus admitted to executing "hundreds of loan agreements" with his clients, which is allowed under rules governed by the NFL Players Association and not an uncommon practice among agents.
Jackson unsuccessfully argued that the money loaned to him was an inducement to sign with Rosenhaus. That would have violated the NFLPA's rules and regulations for agents and potentially led to sanctions.
As part of his appeal, Jackson contends that the NFLPA arbitrator who heard the case was biased because of a previous working relationship with Rosenhaus. The court documents filed Monday by Rosenhaus attorneys Darren Heitner and Dave Dickieson dispute that claim.
Rosenhaus negotiated the five-year, $48.5 million contract extension Jackson signed with Philadelphia in 2012. After being released by the Eagles during the 2014 offseason, Jackson signed a three-year, $24 million deal that included $16 million guaranteed with Washington. That contract was negotiated by agent Joel Segal.
Jackson is slated to earn a $3.75 million base salary with another $4.25 million available through offseason workouts and per-game bonuses. Despite the Redskins' quarterbacking woes in 2014, Jackson remained one of the NFL's top deep threats with a league-high 13 catches of 40-plus yards. He finished with 59 receptions for 1,169 yards and six touchdowns.
According to spotrac.com, Jackson has earned $26.25 million during his first seven NFL seasons.
Rosenhaus is the NFL's top agent, representing more than 100 current players.