Opponents Out of Ideas to Stop Oakland Raiders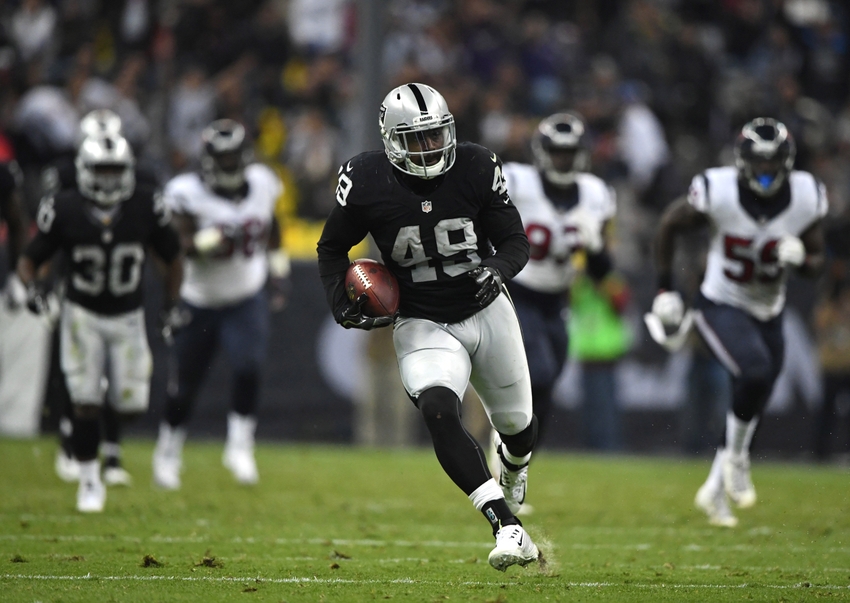 Future opponents of the Oakland Raiders just got headaches after watching this game. It's not because they look like a juggernaut but because they found another way to win a game.
Oakland Raiders opponents will have their hands and minds full from now on. The team is winning games the same way and in different ways at the same time. What makes in the same is its franchise quarterback Derek Carr bringing the troops back.
Carr leads the NFL with four fourth quarter comebacks and game-winning drives this year. And he threw his game-winning TD to Amari Cooper to really make it the same. But how the Raiders stayed in the game the whole way through that was different.
Ever since the Raiders lost to the Kansas City Chiefs in Week 6, they have won in different ways. Carr threw it around to his receivers for 513 yards in a win against the Tampa Bay Buccaneers in Week 8. The running backs rushed for 218 yards to beat the Denver Broncos in Week 9.
Then after a bye in Week 10, they beat the Houston Texans with something different. Texans defensive coordinator Crennel does the same thing he did with the New England Patriots. He takes away the opposing team's best weapon, forcing a lesser weapon to beat them.
The Texans took the run away and took Cooper away at times while Michael Crabtree took himself away. The Carr threw to the ball to his running backs to give the Raiders their offense. They caught 11 passes on the night for 199 yards and two TDs.
Fullback Jamize Olawale had the big play on a pass he caught for 75-yards for a TD. Tight end Clive Walford hasn't been asked to do much yet but there is still time. You can't take everything away because taking something away is giving something else away.
The Raiders are now showing their offense can't be stopped, there are too many weapons. Opposing defensive coordinators will be up all night trying to find a game plan to stop the Raiders. The Raiders are too good at too many things to stop.
More from With the First Pick
This article originally appeared on