Oakland Raiders Ranked 4th in ESPN's NFL Power Rankings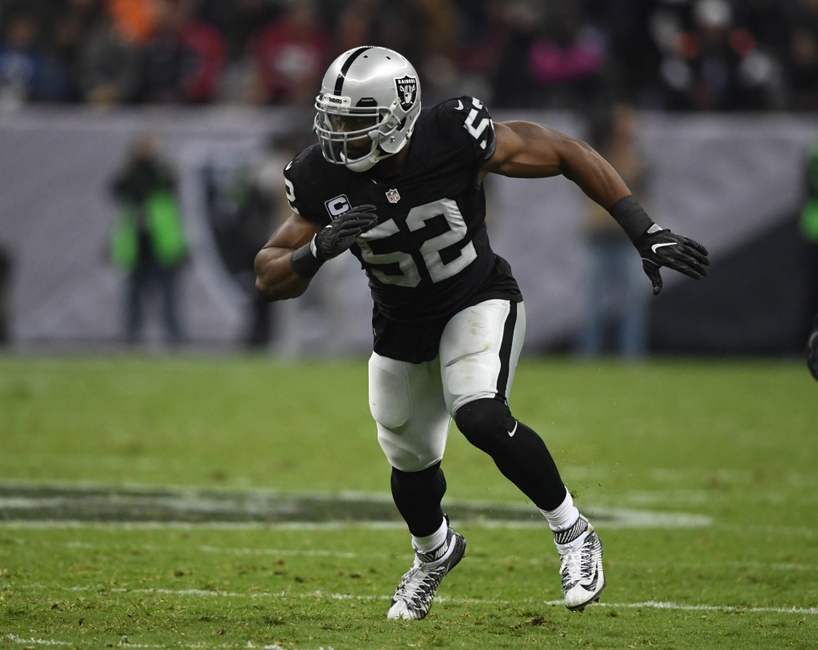 Week 12 edition of where the Oakland Raiders land on ESPN's NFL Power Rankings.
After yet another come from behind victory, the Oakland Raiders are 8-2 and once again in first place of the AFC West. Let's find out where that places them in ESPN's weekly NFL power rankings.
But the good news doesn't stop there.
If the season were to end today, the Raiders would be the #1 seed in the AFC. How crazy is that?
So we know where the Raiders stand in the division and in the conference, which is truly what matters, but where does ESPN have them in their weekly power rankings?
4th.
We've been tracking each week how ESPN is ranking the Raiders in their power rankings. They have floated just outside of the top ten for much of the season, and were ranked as high as 3rd after embarrassing Denver.
The bye week saw them drop to 6th, and now they're knocking on the door of the top three.
Here is what ESPN had to say about Oakland's ranking:
Just win, baby. That's all the Raiders seem to know how to do anymore, improving to 8-2 behind a fourth-quarter comeback fueled by two Derek Carr touchdown passes. Carr now has nine touchdown passes in the fourth quarter and overtime this season, tied for second most in the NFL. The visiting Panthers are up next.
It's hard to argue with the ranking. The Patriots, Cowboys and Seahawks are a strong top three, and Oakland is knocking on the door. But their defense, while improved, still has to get better in order to crack the top three.
Also, the Raiders need more performances like in the game against Denver, as opposed to these fourth quarter comebacks.
Doing both of those will push Oakland into the top three as long as they keep winning. But more importantly, improving on defense and controlling games is what will lead to a deep playoff run.
Just Win, Baby.
http://justblogbaby.com/2016/11/23/jbb-raiders-podcast-texans-recap-panthers-preview/
More from Just Blog Baby
This article originally appeared on