Marquette King on PFF's Midseason All-Pro Team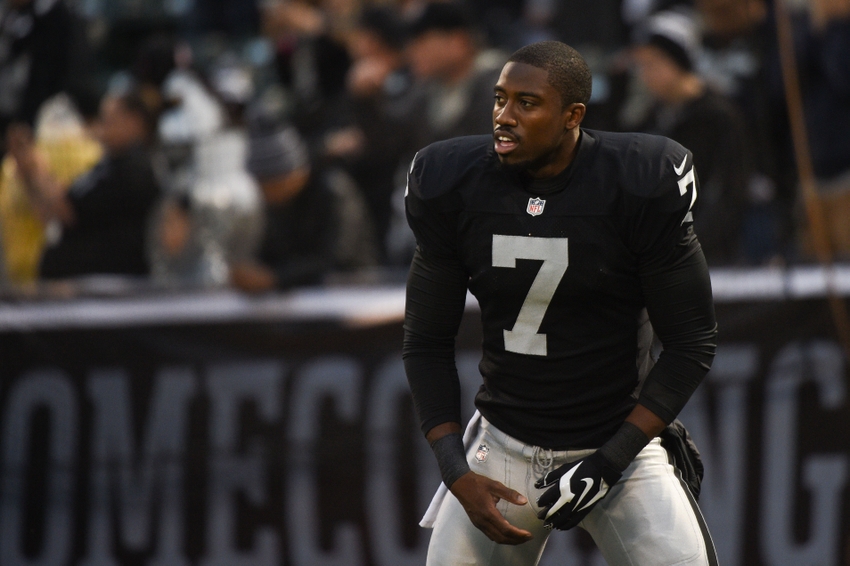 Pro Football Focus has released a midseason All-Pro team, based on their individual player grades. Only member of the Oakland Raiders appears on that list, and that is punter Marquette King.
Pro Football Focus has named an All-Pro team at the midway point of the NFL season, with only one member of the Oakland Raiders earning a spot on the team.
PFF began their article by explaining that the highest graded player at each position is who earned the nod.
Marquette King is the only Raider that grades out as the top of his position. Per PFF:
He's received a lot of attention for his big personality, but it's been his performance that puts Marquette King at the top of our punter grades midway through the year. King recorded the single-highest-graded game we've even seen from a punter against the Baltimore Ravens in Week 4, and has averaged 41.5 net yards per punt in 2016.
Although King was the only Raider to make the cut, PFF did note honorable mentions, aka the "second team". And a few Raiders are mentioned here.
Amari Cooper, Kelechi Osemele, Khalil Mack and for a return specialist, Jalen Richard.
PFF grades, like any opinion on sports, it's subjective. They have a grading system, watch the games, and issue grades based on their criteria. So they have a right to their own opinion just as anyone else does, but it's hard to understand how the best offensive line in football doesn't have one player who is graded at the top of his position.
No matter, at the very least, Pro Football Focus at least creates debate and discussion, which is usually interesting, and sometimes frustrating.
But shoutout to Marquette King for some recognition at the season's midway point. Let's hope the real All-Pro honor will come at the end of the season.
http://justblogbaby.com/2016/11/10/jbb-podcast-broncos-and-first-half-recap/
More from Just Blog Baby
This article originally appeared on