Cleveland Browns Quarterback Problem Won't Go Away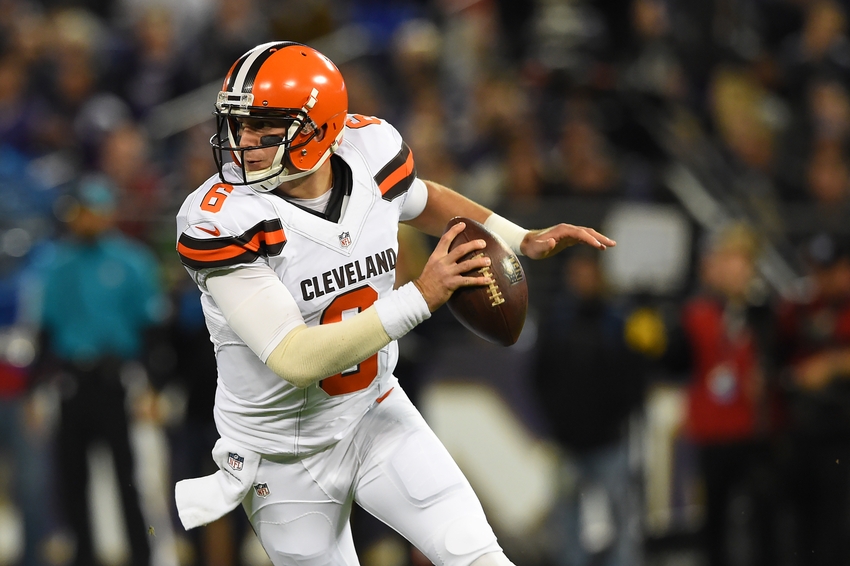 It has felt over the past few weeks like the Cleveland Browns, who are on the fast track to the #1 overall pick in 2017, are trying to sell everybody on something.
Specifically the fact that they feel they already have their quarterback problems well in hand. Robert Griffin III was a nice experiment but the coaching staff seems really sold on rookie Cody Kessler. The former 6th round pick has been surprisingly efficient with the football whenever he's gotten opportunities. To date he hasn't thrown an interception in his last 119 pass attempts. Unheard of for a rookie at the NFL level.
The problem is there's more to the position than that. Staying on the field for one. Already Kessler has dealt with a series of injuries. On top of that is his efficiency masks an overall lack of production. Given how effective the running game has been for much of the year, his numbers should be better than they are. Instead they're pedestrian.
That might explain why the team saw fit to yank him in the Thursday Night game against Baltimore.
The #Browns appear to have made a QB change without injury. It's Josh McCown in for Cody Kessler.

— Ian Rapoport (@RapSheet) November 11, 2016
The bottom line is their constant attempts to shake their quarterback problems have failed. Just the number of different men who have taken a snap under center this year is convincing enough. They need a fresh start at that position. Often that means using a 1st round pick in the draft to do so. Some fans may not like that idea given some uncertainties with the upcoming 2017 class. Even so there are plenty of intriguing talents that Hue Jackson could work with.
Maybe it's the serious of misfires in the past that has people nervous about the idea. That's fair. Still, a team can't hope to truly compete in the NFL until they find an answer at the most important position. Cleveland has failed to this point, but that's no excuse to stop trying. Sooner or later they'll find that franchise guy. It's only by ceasing to look where the misery will continue.
More from NFL Mocks
This article originally appeared on