Bears at Packers live stream: How to watch online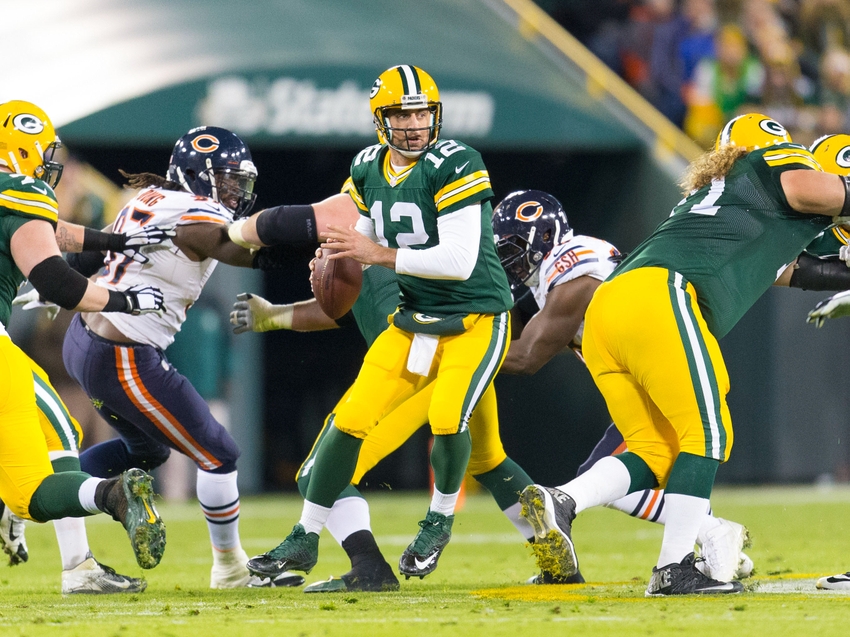 The Green Bay Packers will host the Chicago Bears on Thursday Night Football in Week 7. Find out how to watch the game live via an online stream.
To kickoff the NFL Week 7 slate, the Green Bay Packers will host the Chicago Bears on Thursday Night Football. These are two of the oldest teams in the NFL and their rivalry is historic.
The 3-2 Packers come into this game off of a tough 30-16 loss to the Dallas Cowboys. The Packers simply do not look like the team that we are used to seeing, but they are still extremely talented.
Aaron Rodgers' play this season leaves plenty to be desired. He simply does not look like the same guy who we have seen in the past. To me, it appears that Rodgers has lost a step over the past couple of years.
He used to buy ample time by moving in and out of the pocket with ease. Rodgers is not a slow quarterback now, but he does not move as well as he once did.
Rodgers also appears to be pressing a bit. He is a great NFL quarterback, but he does not have to be perfect all of the time. The sooner Rodgers realizes that, the better off he (and the Packers) will be.
Can he bounce back against the Bears this week? This Chicago defense does not possess a ton of natural talent, but they have been playing well in recent weeks. The Bears should put up a strong fight against Rodgers and company.
The 1-5 Bears enter this Thursday night matchup off of a disappointing 17-16 loss to the Jacksonville Jaguars. Brian Hoyer has been playing pretty well for the Bears at quarterback in recent weeks, but he is league average at best.
Hoyer gives the Bears a better chance to win than Jay Cutler, but he is not the kind of guy who is going to lead them to the promise land.
However, in one game against the Packers' exploitable secondary, I could see Hoyer having some success. Wide receiver Cameron Meredith has been great in recent weeks and Alshon Jeffery is always a major threat on the outside.
Will Rodgers get back on track against a division rival, or will Hoyer lead the Bears to an upset victory? Regardless this should be a fun and interesting matchup to see play out.
This game will be televised live on CBS and the NFL Network, but you can also catch each snap via a live online stream on Twitter.
TV: CBS and NFL Network
Time: 8:25 p.m. ET
Online: Twitter
Mobile: NFL Mobile app and the DirecTV NFL app
Regardless of records, games in this historic rivalry tend to be close. The Packers are the obvious favorites here, but crazy stuff happens in these games and on Thursday Night Football. Do not count the Bears out.
This article originally appeared on