Brooklyn Nets Week 13 Outlook: The Losing Streak Hits 10
Zachary Knecht/FanSided via Nothin' But Nets

Fansided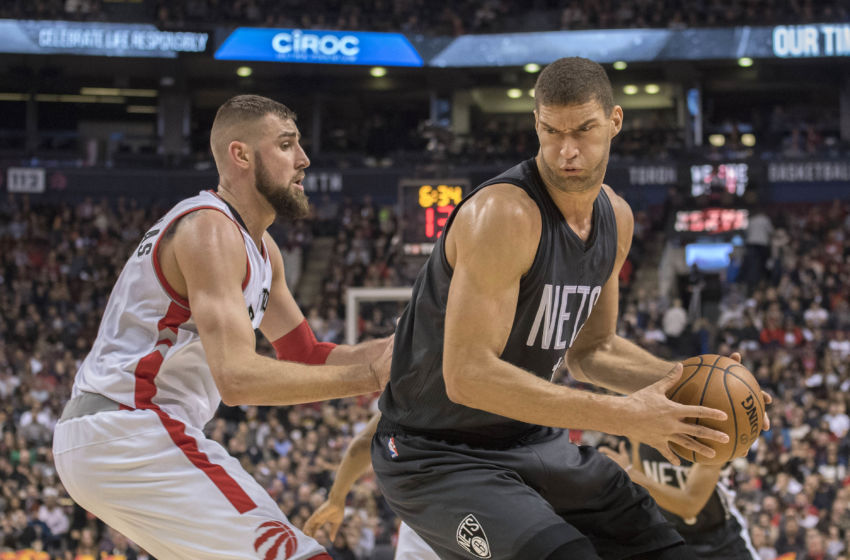 The Brooklyn Nets have continued to struggle as their losing streak hits 10. If you want to be a successful franchise, then it is completely unacceptable for you to go on a 10 game losing streak ever.
As was the case last week, you can't expect this team to win anymore. They need to be playing their young players and exploring their talents, which they have been doing. It's still frustrating when the Nets lose because there is perhaps a small belief that they can turn their season around. They still remain 2.5 games behind the Miami Heat who own the second worst record in the NBA.
More from Nothin' But Nets
Brook Lopez is occasionally held out for rest purposes, and Jeremy Lin still remains injury prone and off of the court, but look at the bright side — it allows the young players to get minutes and have an opportunity to prove themselves.
This past week continued their losing streak, so there isn't too much to say about their last four games. None of these games were close. They were all blow outs. The Nets didn't stand a chance.
So let's not dwell in the past and look for the future games and hopefully the future wins for this team.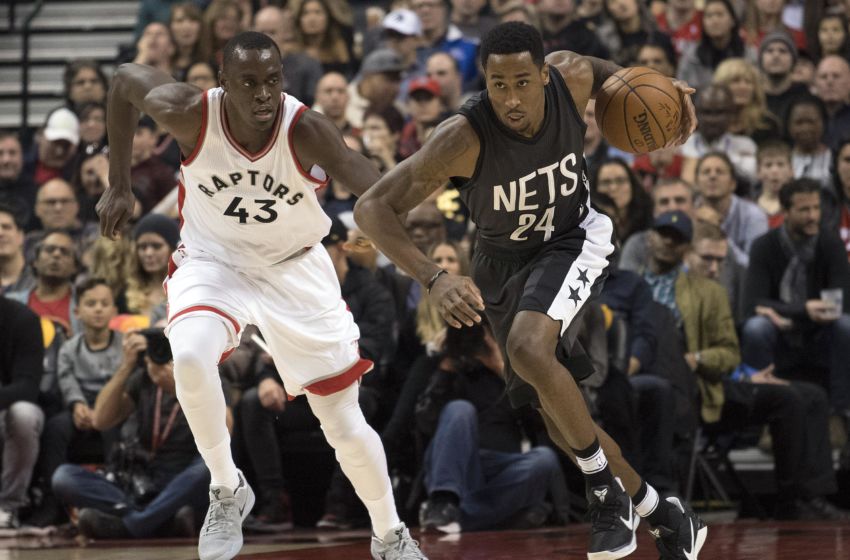 The Nets don't have the toughest schedule out there, so they need to take advantage of that and get just one win. After 10 straight losses, and the fact that the Nets have not won a game since the calendar year of 2016, a good start to the week would be Brooklyn getting their first win of 2017.
Toronto Raptors @ Brooklyn Nets
This isn't exactly the best way to start off the week, so I don't believe that this is the game the Nets will find their win. The Nets just need to come into this game and compete all of the way through. They need to show the league that they aren't just going to lay down and take a loss and make you work for it. These two teams met not long ago — on January 13 — and the Raptors beat the Nets 132-113.
Prediction: Nets manage to compete, but drop their 11th straight game.
Brooklyn Nets @ New Orleans Pelicans
The Nets lost their last game against the Pelicans 104-95, but this could be the game they will turn things around. The Pelicans are an impressive team in their own right, but they are not that much better than the Nets. This should be the game in which the Nets are able to snap their losing streak.
Prediction: Nets win in a close game over the Pelicans.
Brooklyn Nets @ Charlotte Hornets
The Hornets are a very tough team, though they aren't comparable to the top teams in the league, so they are still too much for the Nets to handle. Until Brooklyn fixes their defense, any team like this will be too much for the Nets.
Prediction: Nets drop this game to a tough Hornets team.

Players To Watch For
There is still a lot to look forward to despite how many injuries they've been dealing with veteran and young players. Though there are a lot of players that need to be watched, here are the two that continue to top my list.
Player To Watch: Bojan Bogdanovic
Bogdanovic has plenty of potential, and it's possible that he could be a solid piece of this team going forward. He hasn't performed quite to the level that he is capable of, even with Brook Lopez and Jeremy Lin out of the picture in their last game. If the Nets are going to be a playoff team in the coming years, they'll need some of their foundational players to take the next step. Provided he is brought back in the future, Bogdanovic could be one of the key players moving forward.
Player Who Needs To Step Up: Sean Kilpatrick
The last few games have not been up to the level that Sean Kilpatrick has played for a good portion of this season, so he is going to need to turn that around as soon as possible. He has shown so much potential for the Nets and it would be great to see more of him on the floor. He has the potential to be a future All-Star and leader for this franchise. He needs to step up now though and prove himself.
This article originally appeared on