Andrew Miller providing stellar relief for Indians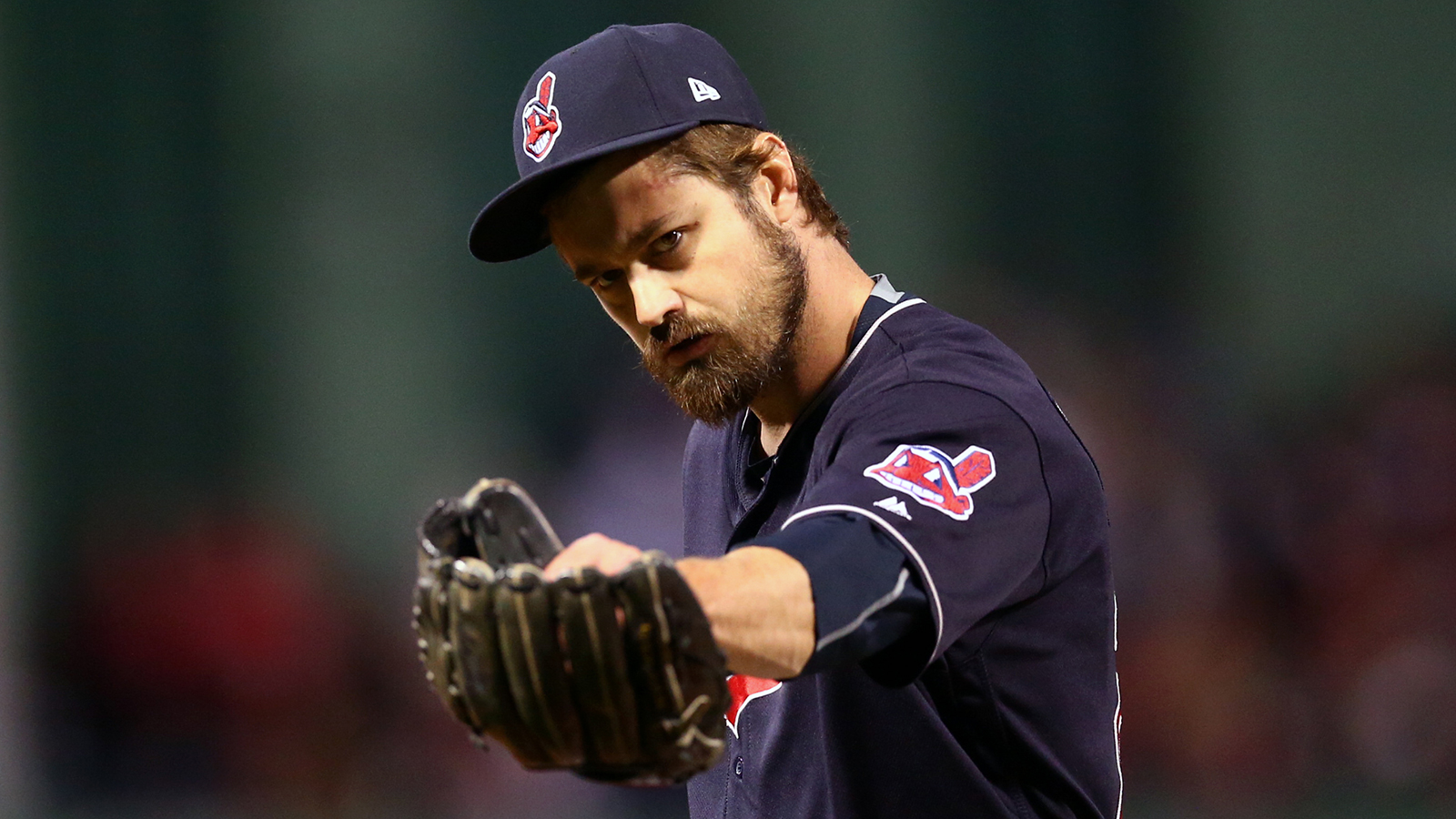 There's a former Yankees lefty reliever playing a huge role in the postseason — and his name is not Aroldis Chapman.
It's the Indians' Andrew Miller, and when it's "Miller Time," opponents had better buckle up.
Miller has been lights-out this postseason, striking out 16 of the 27 batters he's faced and allowing only three hits. His career postseason numbers are better, which is almost implausible: 52 batters faced, four hits, three walks, 25 strikeouts and no runs.
He's been unhittable.
Miller was fantastic against Boston in the ALDS, and his stats so far in two wins over Toronto in the ALCS are off the charts. He's struck out 10 of 12 batters, while giving up one hit.
"It's not easy this time of year, you're facing the best teams in baseball," Miller said after his dominant two-inning performance in Saturday's 2-1 win over the Blue Jays. "This lineup is so darn good, but you just gotta try to find a way and have a little bit of confidence from the night before. I felt a little bit crisper today, felt like I was executing a little better and getting ahead. That's what you gotta try to do (with Toronto) is get ahead and get into these advantage counts because you can't afford to get behind these guys."
When the Indians acquired Miller in a deadline deal with the Yankees, they paid a steep price — a package that included one of the organization's top prospects in Clint Frazier — but the move has paid mega-dividends for a team that is two wins away from its first World Series berth in 19 seasons.
"There's a reason we gave up what we did for him," manager Terry Francona said of Miller's postseason success. "We thought that he could be a guy that we could leverage in situations like we have. And it would make our bullpen that much better and give us a chance to keep playing. And that's exactly what he's doing."
While Miller has been busy baffling his postseason opponents, the rest of the baseball has taken notice, and some of the games biggest stars — both former and current — are in awe of Miller's work.
"Andrew Miller is like the queen on the chess board," Alex Rodriguez said of his former Yankees teammate following Cleveland's ALDS sweep of Boston. "There's so much you can do with him, he's so powerful … He may be the best reliever in the game. I don't think the world knows what a special guy Andrew Miller is."
When Pedro Martinez compares you to the greatest closer to play the game, you know you're doing something right.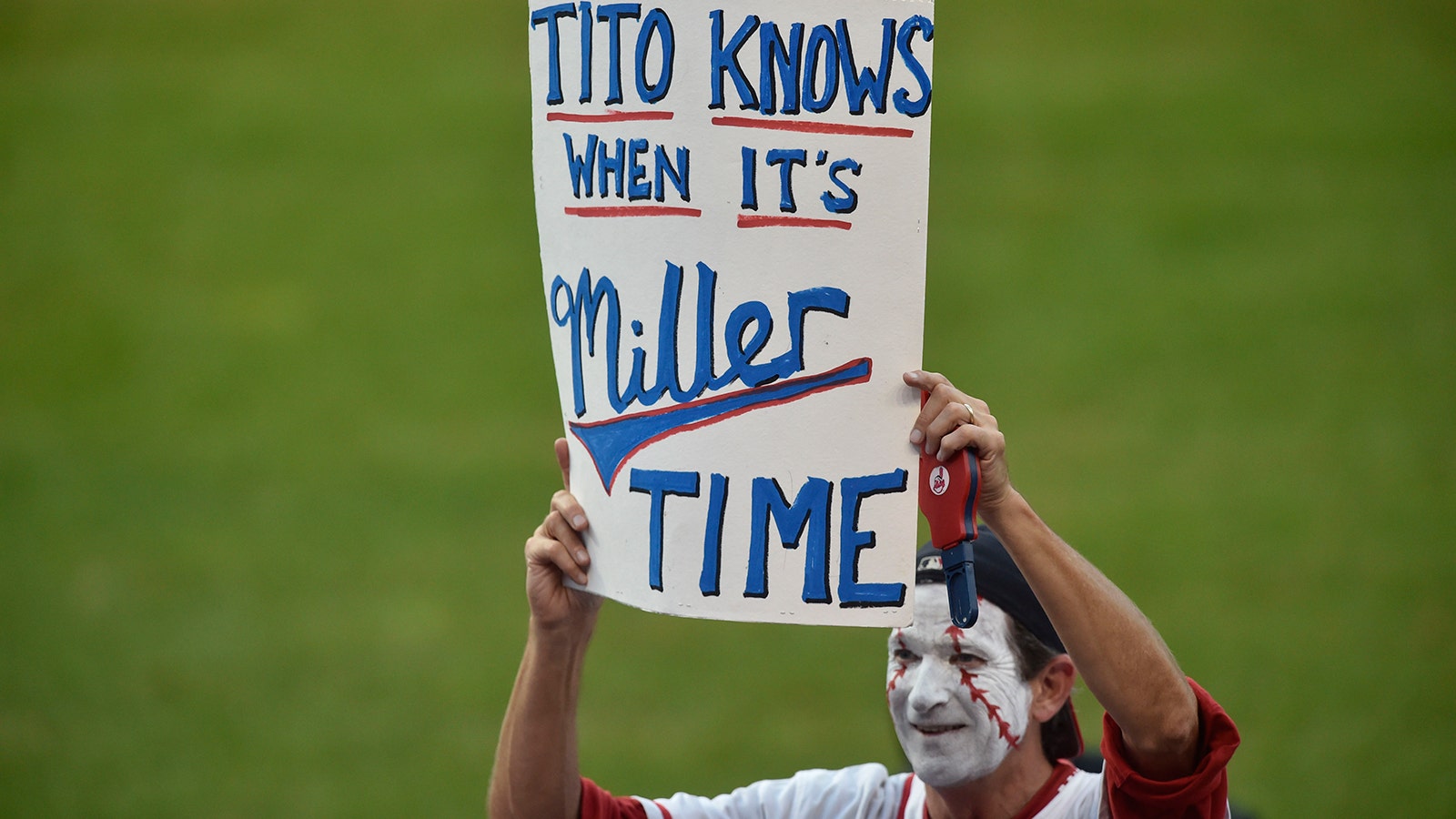 baseball is so rooted in traditions thats hitters still take their bats to the plate against Andrew Miller even though they're not needed

— Brandon McCarthy (@BMcCarthy32) October 15, 2016
I am gonna call Andrew Miller, "Wipe-out" #Miller #postseason

— Pedro Martinez (@45PedroMartinez) October 15, 2016
Not even the great Mariano Rivera I saw having as much success as Andrew Miller, overpowering hitters. #postseason #Miller

— Pedro Martinez (@45PedroMartinez) October 15, 2016