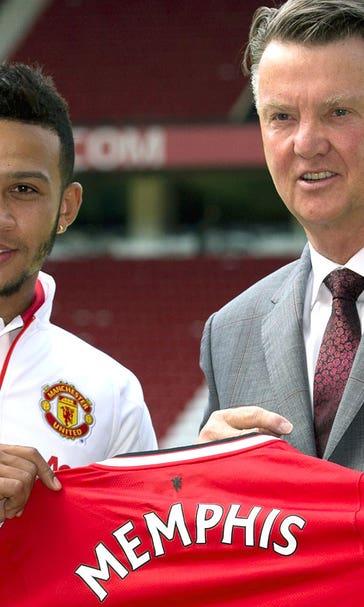 New United signing Depay plays down comparison with Ronaldo
July 11, 2015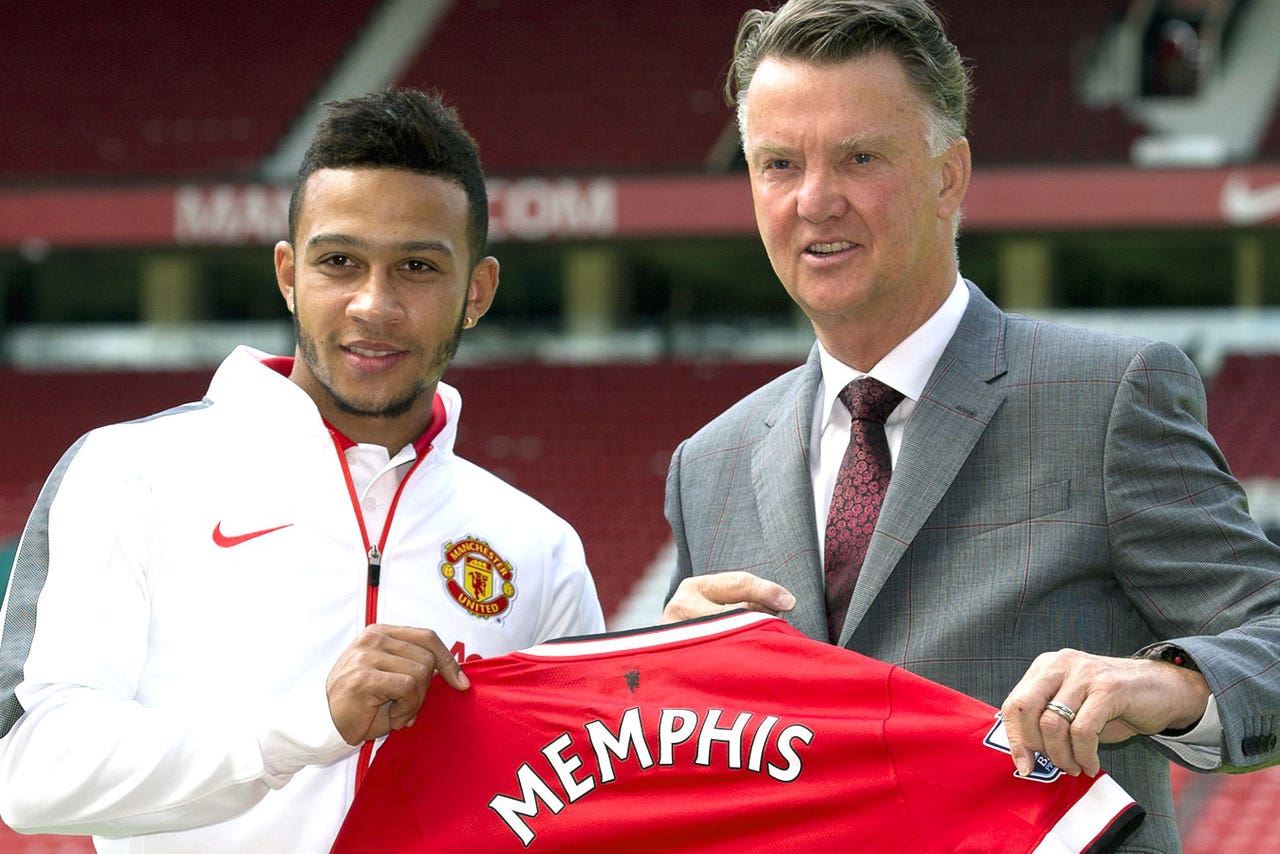 Manchester United manager Louis van Gaal rates Memphis Depay as one of the biggest talents of his age but the forward was keen to play down comparisons with Cristiano Ronaldo.
The 21-year-old Holland international is the club's first signing of the summer - although Torino full-back Matteo Darmian is likely to be next through the door after flying in for a medical - and at £31million did not come cheap.
He scored 25 goals for PSV Eindhoven last season, although Van Gaal played him as a winger when he was in charge of the national team and plans to utilise him in a number of possible roles for the Red Devils.
However, he has no doubt about the youngster's quality.
"I think he is one of the few highly-talented boys of his age and you can hear he is full of confidence," said the manager.
However, when it was suggested to the player he had already been compared with a former United favourite, Cristiano Ronaldo, the player distanced himself from that.
"That is the best player in the world. I don't want to talk too much. I want to show it on the pitch," he said.
"I am still young. I played two seasons for PSV. I want to let my feet speak. I don't want to compare myself with somebody like that."
But asked whether he thought he could reproduce his scintillating form in front of goal in England, he added: "I think so. I believe I will work on it and I am excited to do my job for Manchester United and to score goals. I am a striker - I have to score goals and get assists."
Van Gaal sounded a word of caution after watching the likes of British record signing Angel di Maria, an experienced Argentina international and regular for Real Madrid, struggle in his first Premier League season.
"He shall notice that it is not so easy in the Premier League," said the veteran Dutchman.
"It is a big difference from the Dutch league: always pressure on the ball and physical resistance is high so it is not so easy.
"I have said that but he is full of confidence so he shall say what he is feeling but I know it is not easy. Players like Marcos Rojo, Angel Di Maria and Daley Blind had problems."
Van Gaal could play Depay as a striker or a winger and he is looking forward to working out a way to succeed.
"It is a question mark for me because I have to see how we solve this problem but it is also one of the reasons we have bought Memphis," he said.
"He has played in the striker's position in the Dutch team and that was new for him but he learns very quickly.
"He can play in different positions, so that is also a reason why we have bought him.
"We have to wait and see what position he can give most benefit to the team."
Depay wants to benefit the team by winning silverware.
"I am very excited. It is a dream that came true. I had a good season last season and it starts all again. I have to improve myself in the Premier League," he said.
"It is the biggest club in the world so we have to play for trophies. We have a lot of quality so I have to fight my way but I think the team has the quality to win the title and all the trophies there are to win."
---
---