Messi adds to Barcelona's mind-blowing penalty woes
Published
Mar. 12, 2016 11:04 a.m. EST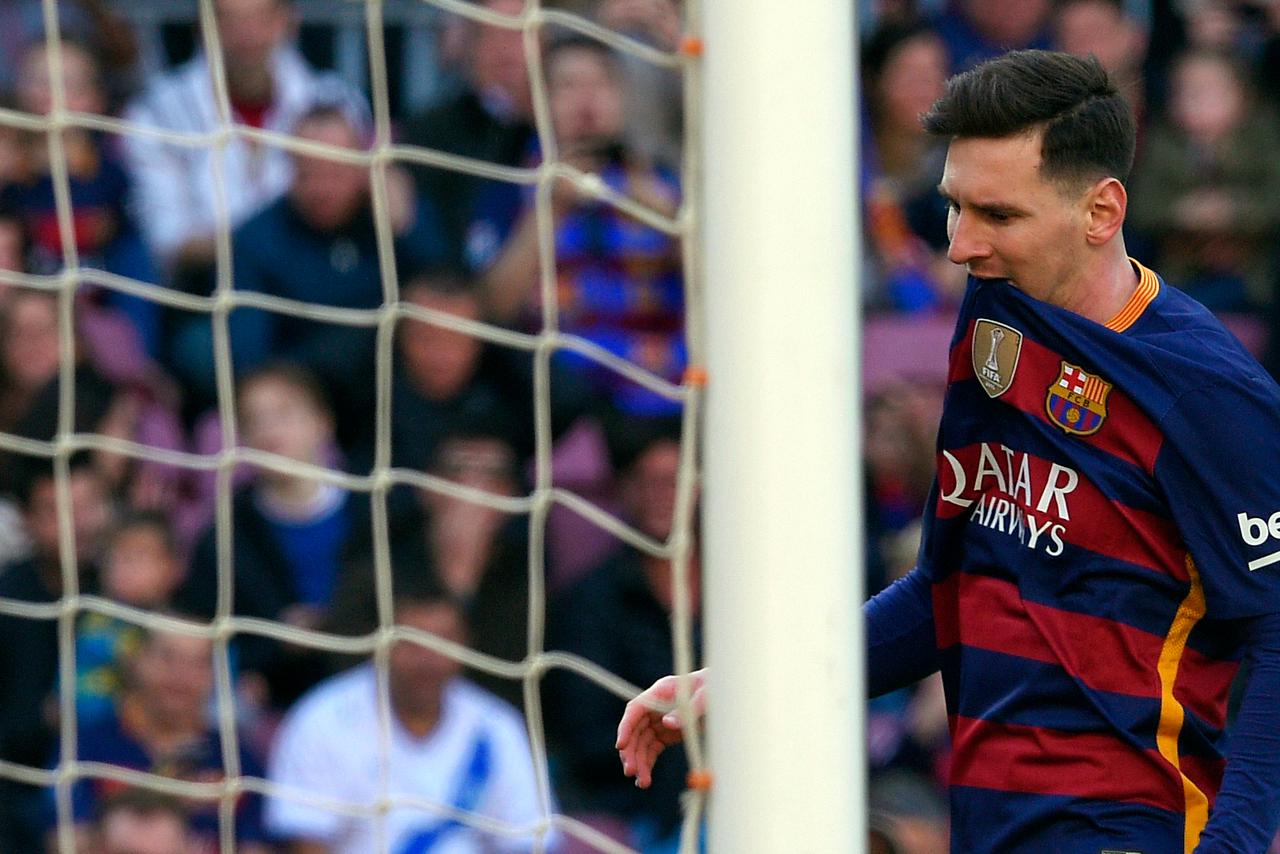 Want to know how to stop Barcelona? Just make them take penalty kicks!
OK, don't actually do that. That is a pretty bold (and stupid) strategy, Cotton.
However, this much is true: Barcelona are the worst team in Europe when it comes to penalties. Lionel Messi missed his fourth of the season on Saturday against Getafe and Barca's eighth in La Liga -- an all-time, single-season record.
Barcelona's total record from the spot this season is now just 10-for-20 in all competitions. Messi is 4-for-8.
I'm not great at math, but that's a 50% conversion rate. In other words: not very good. At all.
Of course, one of those misses was Messi's cheeky assist for Luis Suarez back against Celta Vigo. You know the one:
Perhaps that's the only way they should take these from now on, or maybe politely decline them altogether?
It's not like it matters anyway. Barcelona will just find dozens of other ways to destroy you. Case in point:
---
---