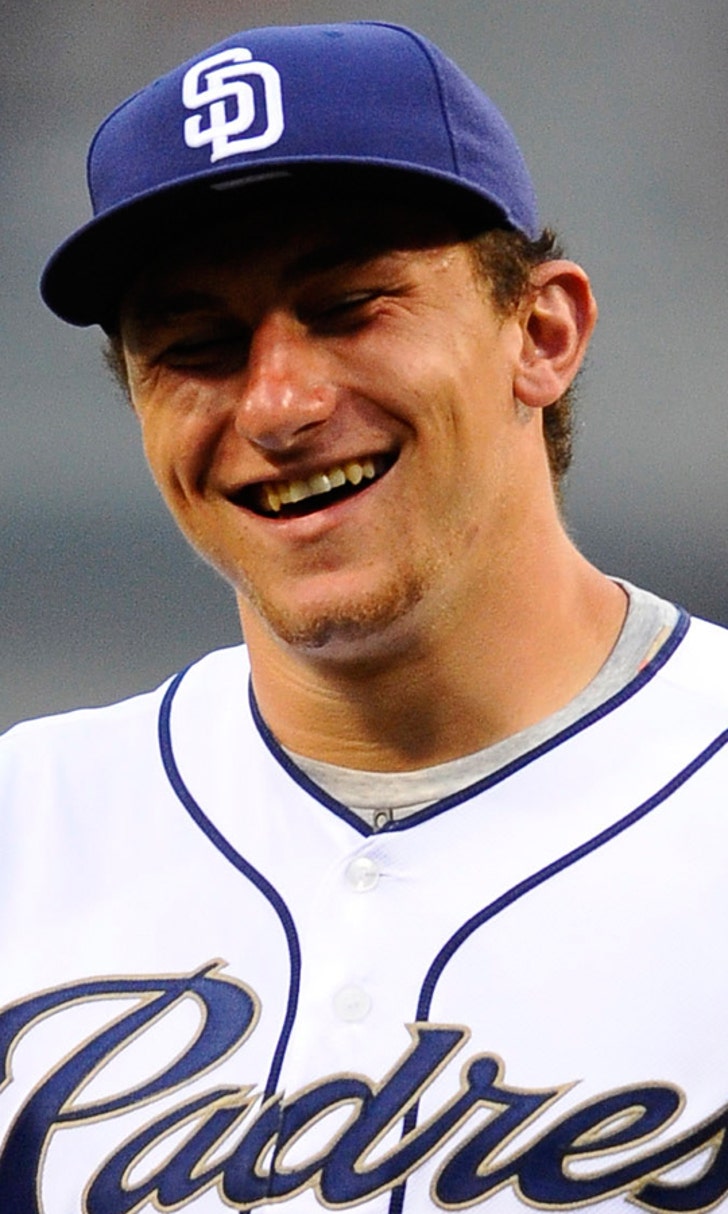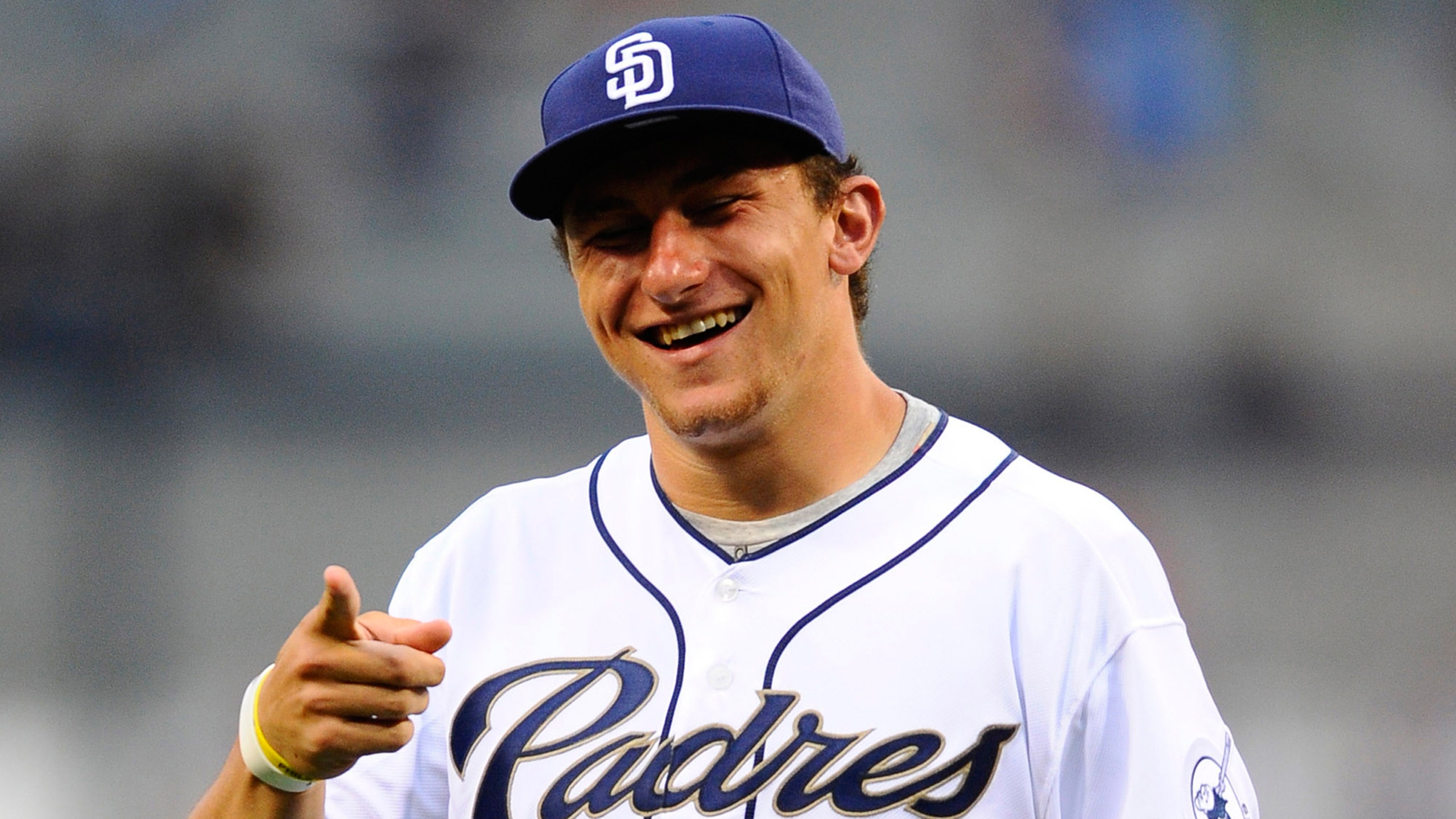 Topps releases Johnny Football baseball card (PHOTO)
BY Lindsey Foltin • November 19, 2014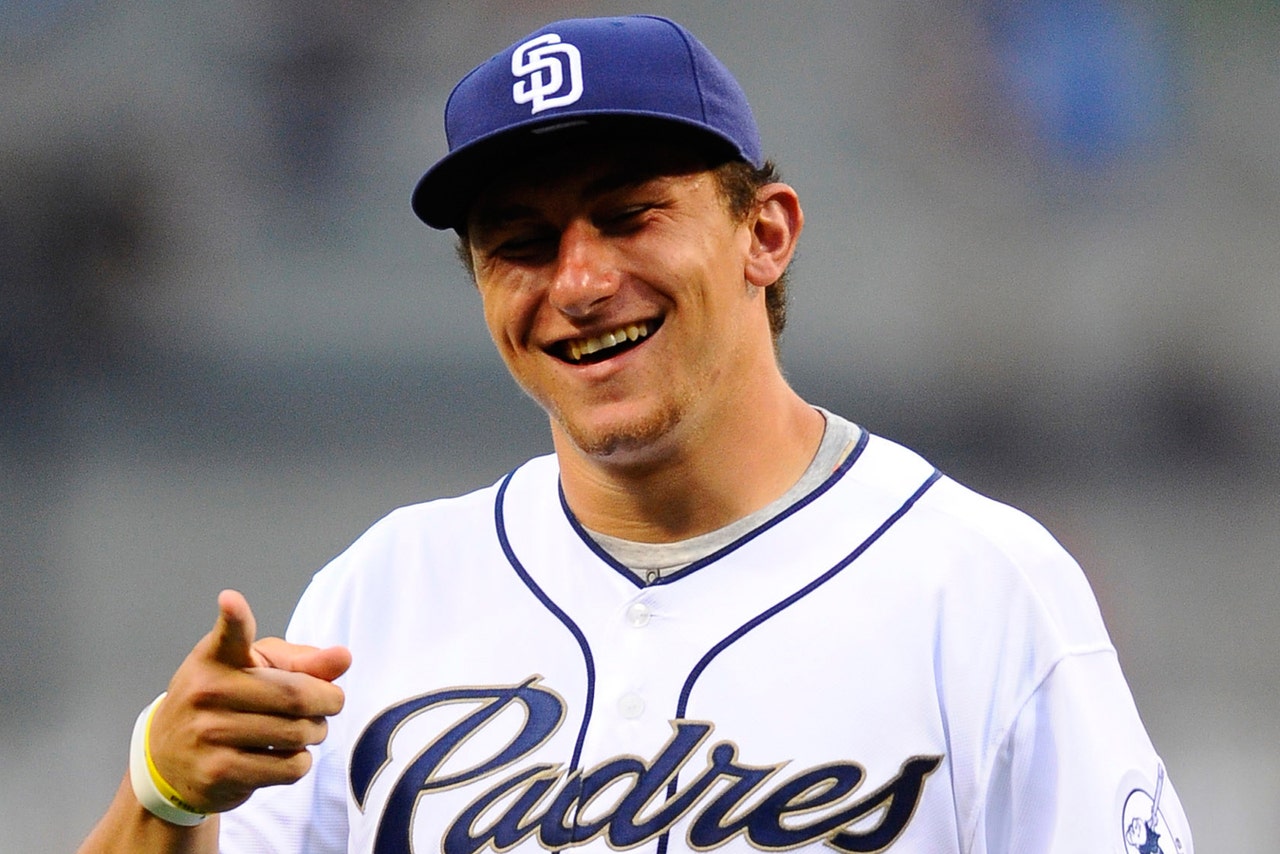 The San Diego Padres drafted Johnny Manziel in the 28th round (No. 837 overall) of the 2014 MLB Draft back in June.
While the Cleveland Browns backup quarterback opted not to ditch the pads and cleats for a future on the diamond, Topps baseball cards decided to capitalize on the Johnny Baseball marketing opportunity anyway.
The card will be released in the Bowman Draft Picks set, which arrives on Dec. 10, according to Beckett. There will be refractor and autograph versions in addition to the normal card.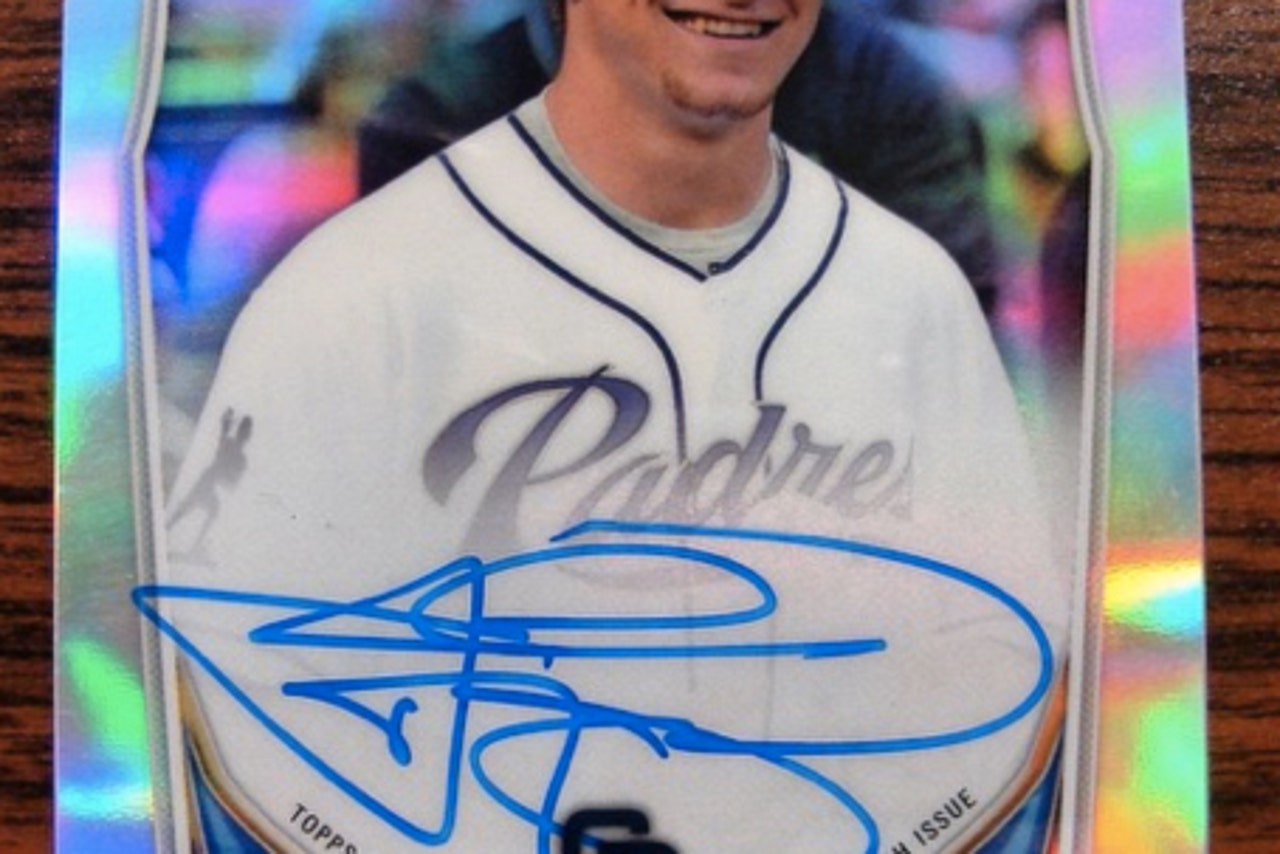 The odds of scoring a Johnny Manziel card are probably slim — the autographed card even more rare — making it a unique challenge for card collectors and driving up the value.
While it's unknown what Bowman paid Johnny Manziel to autograph the cards, it should be a solid investment, considering there aren't many prospects who come along with the name and value of Manziel.
Manziel hasn't stepped foot on the baseball diamond since his junior year of high school. Apparently, he was a pretty decent infielder and even talked to Texas A&M baseball coaches about joining the team in 2012.
Manziel is far from the first NFL player to be drafted by an MLB team. Seattle Seahawks quarterback Russell Wilson was acquired by the Texas Rangers in the MLB Rule 5 Draft in December 2013. Topps also released a limited edition Russell Wilson baseball card back in January.
[H/T FanSided]
---
---