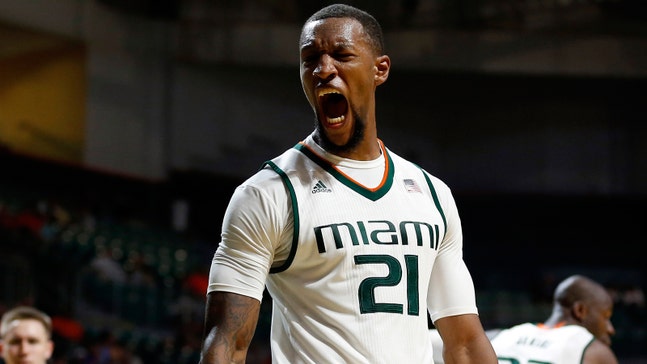 Reserves come up big for Miami in win over Charlotte
Published
Dec. 5, 2015 6:39 p.m. ET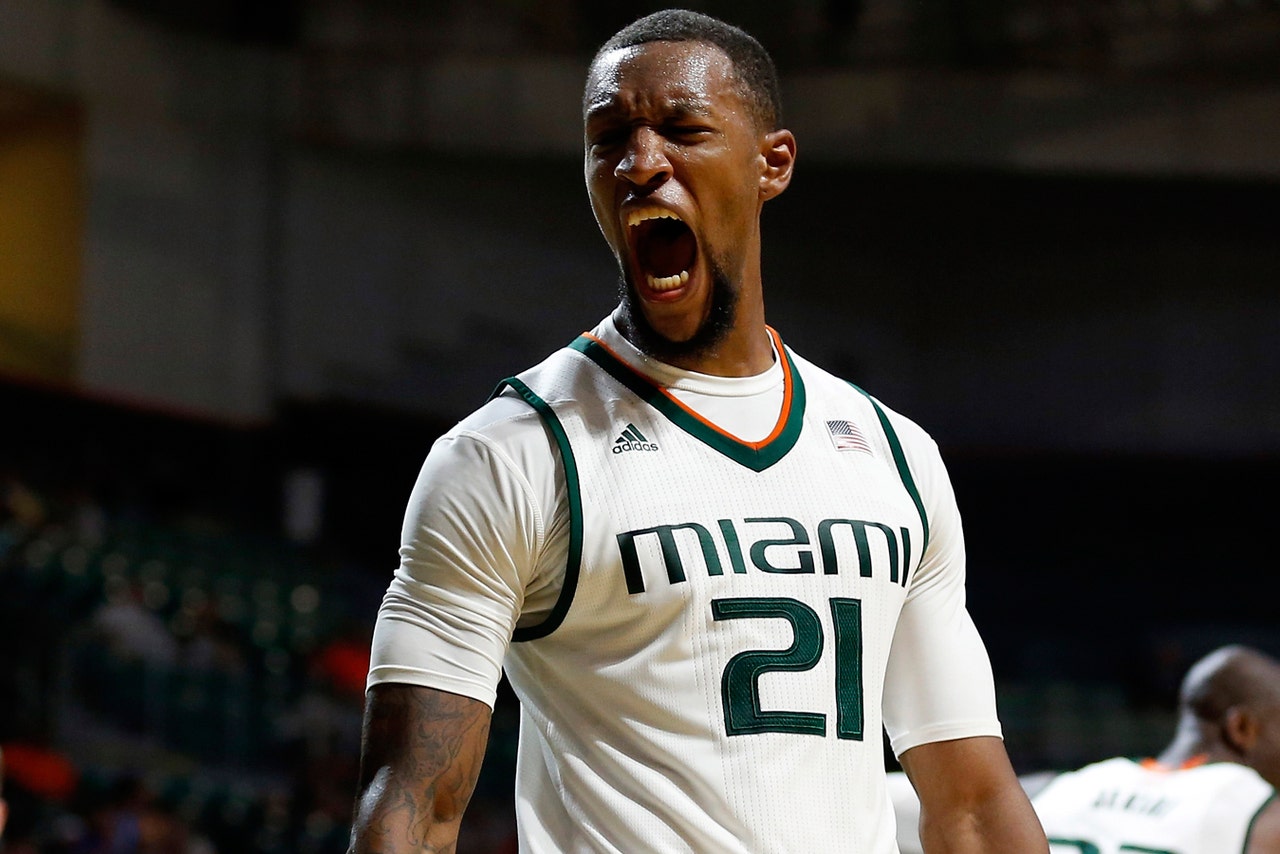 CORAL GABLES, Fla. (AP) -- When an errant Miami Hurricanes' pass headed for the team's bench Saturday, coach Jim Larranaga reached up and tried to catch the ball, but it sailed past him into the stands.
Happily for Larranaga, his players didn't miss much.
No. 21 Miami shot 54 percent from the field and 85 percent from the free throw line to beat Charlotte 88-60. Four reserves scored at least seven points apiece for the Hurricanes, and the reserves combined for 35 points.
"Having a bench that allows us to keep guys fresh is hugely important," Larranaga said, "because the season is long."
Eight players scored in the first 16 minutes for the Hurricanes (7-1) as they raced to a 40-10 lead.
The 49ers (1-7) lost their fourth straight and concluded a stretch that included games at Syracuse, at Michigan and at Washington.
"Miami may be the best of all of them," first-year Charlotte coach Mark Price said.
Sheldon McClellan, Miami's leading scorer this season, did not start because of a nagging lower extremity injury that limited his practice time this week. He had eight points and five assists in 18 minutes off the bench.
Like the starters, Hurricanes reserves shot 54 percent (13 for 24).
"Everybody can't score 20 a game," starter Kamari Murphy said. "Everybody knows their role. For everybody to get on the scoring sheet is a plus."
The Hurricanes' only loss came at home against Northeastern a week ago, and they were determined not to be upset again. Instead they won by at least 24 points for the fourth time.
"I think the score just reflected how good we played on defense, and how we came together not underestimating the other team," Murphy said.
Miami went 23 for 27 from the free throw line and is shooting 78 percent at the line this season.
Ja'Quan Newton led the Hurricanes with 14 points and six assists in 26 minutes. Davon Reed added 12, and Tonye Jekiri had eight points and 10 rebounds.
Joseph Uchebo led Charlotte with 12 points. The rest of the 49ers combined to miss their first 22 shots.
"We had a rough first 10 minutes," said Price, who has eight new players this season. "Our guys continued to play hard, and in the second half we played much better at both ends of the floor."
INJURY REPORT
Hurricanes guard Angel Rodriguez briefly came out of the game with a wrist injury but later returned. An injury to the same wrist last season forced him to miss several games.
TIP-INS
Charlotte: The 49ers shot 34 percent, slightly below their season average. They went 3 for 18 from 3-point range.
Miami: New Hurricanes football coach Mark Richt drew a big cheer when a replay from his introductory news conference was shown on the video board at halftime.
"I love everything about him," Larranaga said, "but he's a little young."
Richt is 55; Larranaga is 66.
UP NEXT
Charlotte hosts Campbell on Wednesday.
Miami hosts rival Florida on Tuesday. "I think the crowd should starting getting here around 6 o'clock -- on Monday," Larranaga said.
---
---