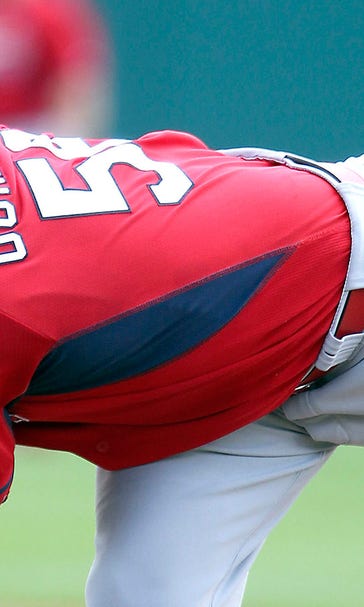 Planes, trucks and automobiles: Marco Gonzales' 2014 odyssey
BY foxsports • March 24, 2015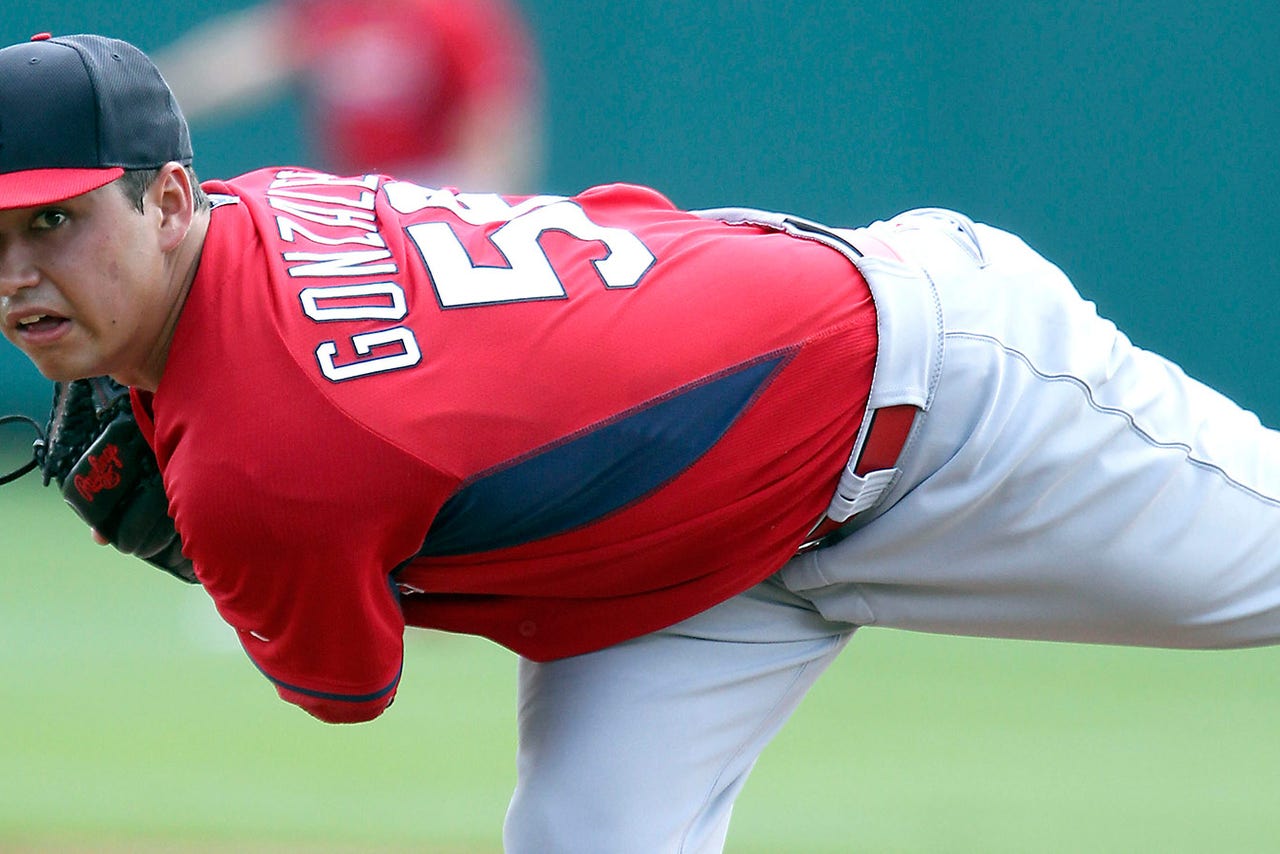 JUPITER, Fla. -- Sometime next week, Cardinals rookie Marco Gonzales will find out where he will spend the 2015 season.
Perhaps he will surprise and make the Cardinals' rotation; he has pitched well enough that it's not out of the question. Maybe he will wind up in the St. Louis bullpen; he handled that role like a veteran last fall. Or, more likely, he could land in Triple-A Memphis as a starter; gaining more experience would not be a bad thing for the 23-year-old left-hander.
Wherever Gonzales starts the season, of course, is not necessarily where he will finish it.
He learned that last year, when he did so much moving that he needed his own personal traveling secretary. Gonzales pitched at four levels in the organization, going from Class A Palm Beach to Double-A Springfield to the Cardinals to Memphis and back to the Cardinals.
If that doesn't sound like a whirlwind six months, don't forget that Gonzales was in his first full season of pro ball and traveling around the half of the country where he did not grow up (Fort Collins, Colorado) or attend college (Spokane, Washington). And while the Cardinals provide assistance moving from stop to stop, it's not like they were finding his apartments and moving his belongings.
And don't get the wrong idea. Gonzales was grateful for the chances. It meant that not only was he pitching well enough to continue to be promoted, but also that the club believed he was mature enough to handle all the movement. Whenever Mike Matheny is asked about Gonzales, he usually mentions his makeup before noting his nasty changeup and impeccable command.   
The way Gonzales views 2014, if he could continue to thrive through all of those changes, there isn't much that he won't be able to handle in 2015 and beyond.
"All the travel, all the ups and downs, getting my mentality changed so much, I'm thankful for it," Gonzales said. "It will help me a lot going forward because anything that happens now won't add up to the amount of travel I did last year. I think I've done the max that you could do."
Take a snapshot look at his 2014 season and you will probably agree:
As spring training came to an end, Gonzales learned he would start the season in Class A when the club posted rosters of the minor league teams and he saw his name on Palm Beach. After spending camp in the team hotel, he had to find an apartment. He roomed with fellow starter Mike Meyers, signing a three-month lease that both players would have to break because they were promoted so quickly to Springfield.
"I had to eat a little bit of the rent so that was good and bad, but obviously it was good for more reasons than not," Gonzales said.
Gonzales flew to Springfield after he was bumped up and had his trusty oversized truck shipped. In Springfield, he was able to find a room with some of his teammates that did not require a lease, which was fortunate because he soon would earn another promotion. The promotion that every prospect dreams about.
Springfield was playing its final series before the Texas League All-Star break in Little Rock, which was the site of the league's All-Star Game. In his seven starts, Gonzales had pitched well enough to be named an All-Star and was planning to stay there when he was called into manager Mike Shildt's office.
Gonzales explains: "We knew there'd been some injuries, Twitter blows up and everybody freaks out so you're thinking in the back of your mind, 'This could landslide down and guys could get bumped.' In the back of my mind, I'm thinking, 'There are some guys pitching well here, maybe a couple will go to Memphis.' That's my mentality.
"When I got called in, I'm like, 'Maybe I'm going to Memphis.' That's crazy. It completely rocked my world when he goes, 'You're going to Denver. You're going to pitch against the Rockies.'
"I'm like, 'Ah, are you sure about that?' It was a really special moment. I really got along great with those coaches (pitching coach Randy Niemann was also in the meeting), so it was really cool to hear it from them. It was a special time and, obviously, I made calls to my parents and my girlfriend. It was great. Everybody bought flights right away."
Gonzales debuted at Coors Field with family members, friends and hundreds of his fans on hand. He shut out the Rockies for three innings before they got to him the second time through the order for five runs. He rebounded with a scoreless fifth to make for a successful debut, all things considered. Gonzales stayed with the team as it went to Los Angeles, San Francisco and back to St. Louis, making two more starts before he was sent to Memphis.
FOX Sports Midwest is televising 15 Cardinals spring training games this season. For a full schedule, click here.

But first, he had to rent a car in St. Louis, drive to Springfield and pick up his truck, which he drove to Memphis.
"After being up and then sent down, having your head spin a little, coming down to the minors I really get a sense of, 'Now I need to go to work,'" Gonzales said. "It was focus time because they want you to work on some things, sharpen some things up. 'Relief' is not a good word, but the pressure was taken off and you get into work mode and getting back to what you do.
"It's not so much of the big lights, big stage performing. It's about getting your head right. You're still trying to win ball games, but it's a different mentality, for sure. There's a little less pressure and a little more focus on developing and getting some things right."
Gonzales, finding a room in a house rented by catcher Ed Easley and one of his buddies, stayed with the Redbirds until the end of August. He was called up to start the second game of a doubleheader against the Cubs and turned in a performance that keyed the Cardinals' rise to the top of the NL Central.
He gave up one run in six innings in a 13-2 victory that snapped the Cardinals' four-game losing streak, earned Gonzales his first win and started the club on a six-game winning streak that pushed it past Milwaukee a week later.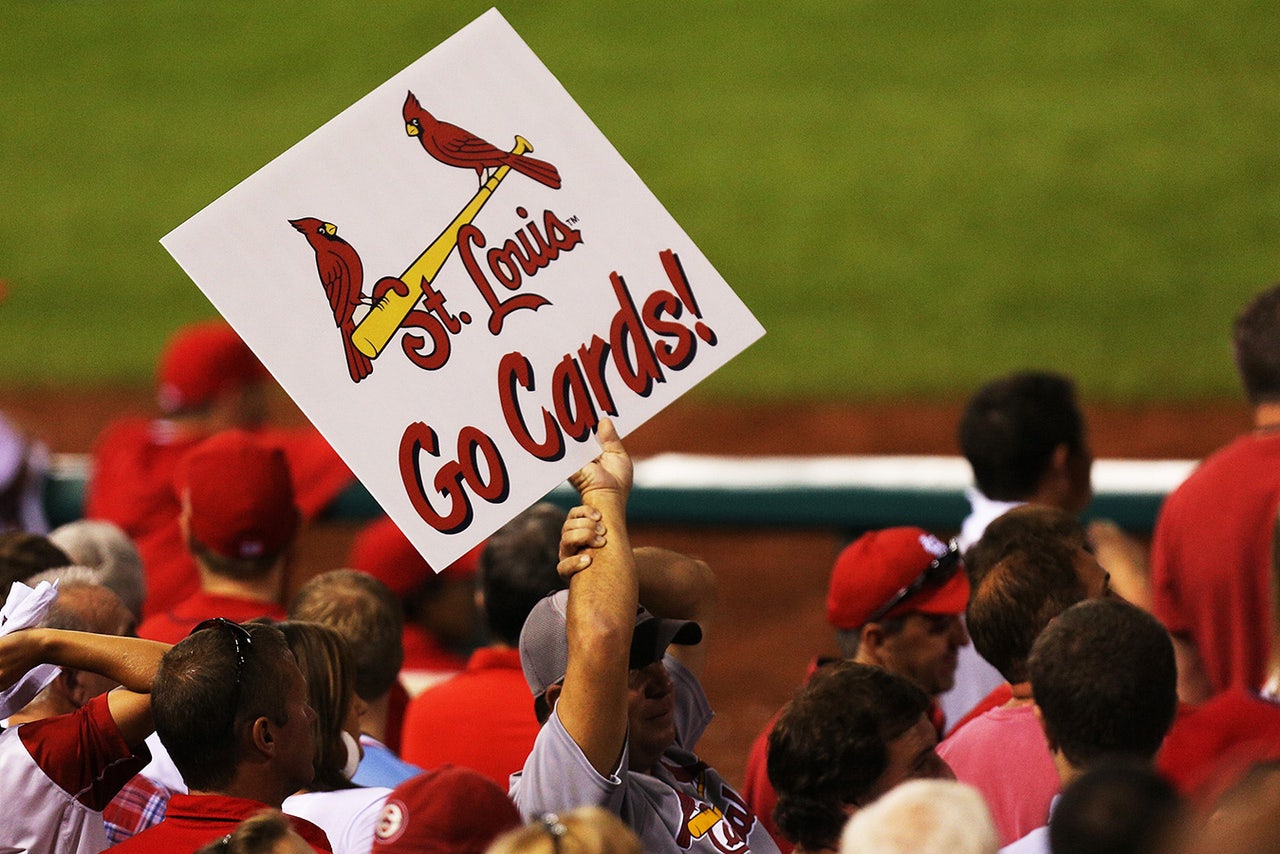 LET'S GO, CARDINALS: Check out these photos of fans and the excitement around Cardinals baseball.
Except for one other start -- a 4-1 win over his hometown Rockies -- Gonzales worked out of the Cardinals' bullpen the rest of the season, steadily earning enough trust from Matheny that he appeared in six of the club's nine postseason games.
At one point in San Francisco during the National League Championship Series, Gonzales said he was running on adrenaline and that he might need three weeks of couch time to recover from the long season.
"I don't think it was as dramatic as I said it was going to be," Gonzales said recently. "I felt like I was in great shape arm-wise the whole year. My main goal the whole year was to stay healthy. This year, too. Mentally, it takes a couple of weeks to decompress and you begin to realize what just happened: What did I just go through?"
His offseason, however, would be much of the same. From St. Louis, he drove home to Fort Collins and then headed to L.A., where his then-girlfriend, Monica Zender, was doing an internship with CAA. When that was over, they headed to her home in Seattle and he bounced between Washington and Colorado for the holidays.
After Christmas, it was off to Mexico for a family vacation, a trip highlighted by a rather important moment: Gonzales asked Monica to marry him. (The wedding is planned for December.) When it was time for spring training, Monica made the drive to Florida with Gonzales.
Once camp ends, who knows? But you can know this: After last year, Gonzales will be prepared for just about anything.
You can follow Stan McNeal on Twitter at @StanMcNeal or email him at stanmcneal@gmail.com.
---