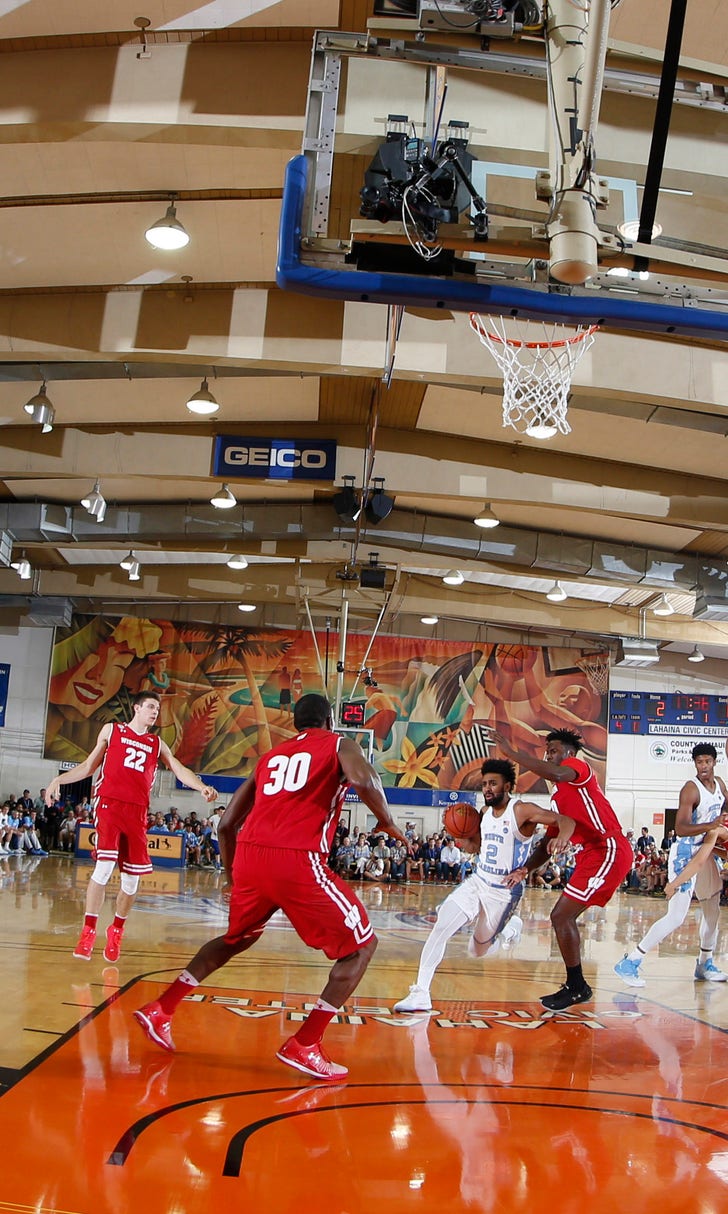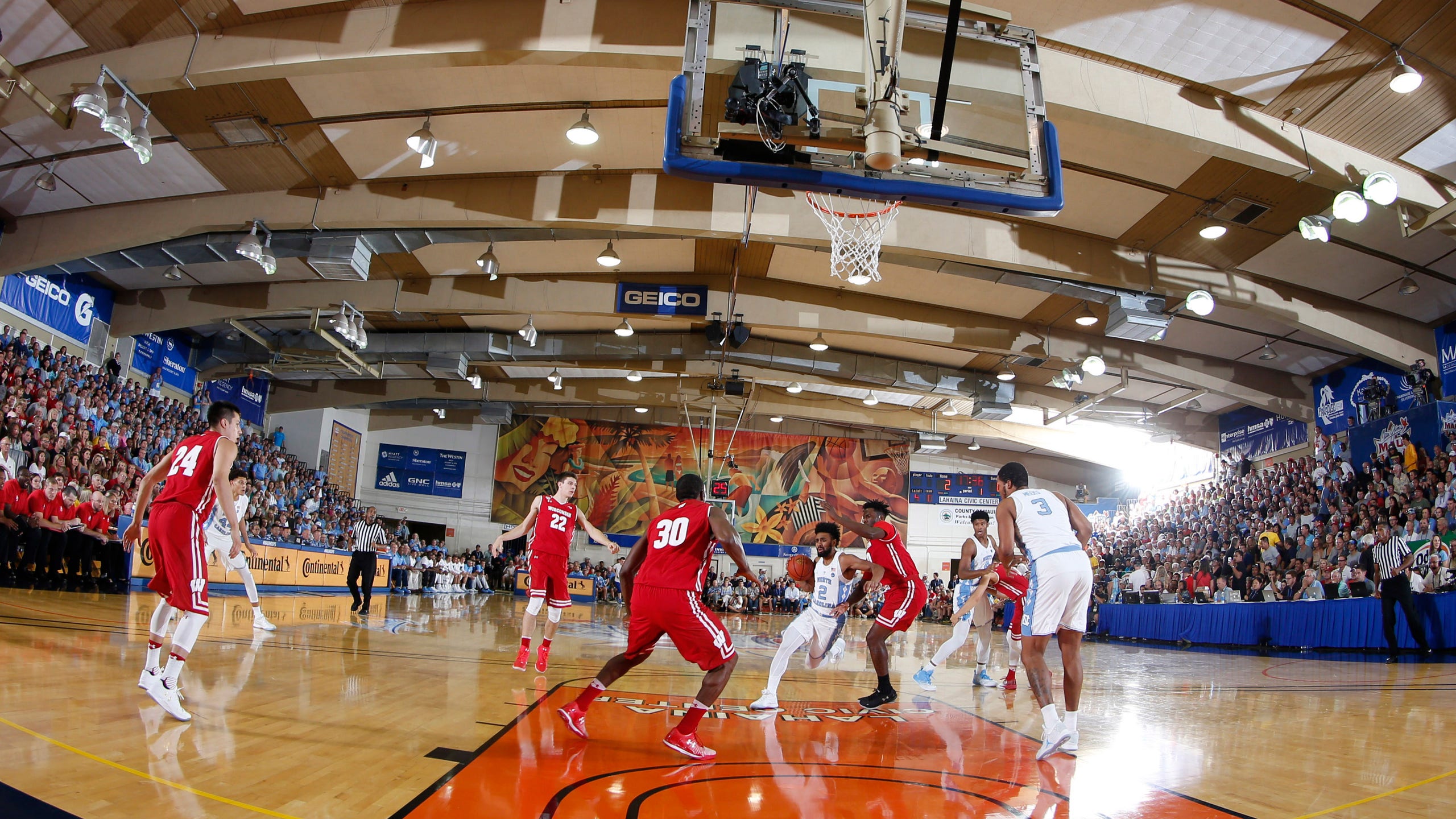 No. 4 North Carolina beats No. 16 Wisconsin 71-56 in Maui
BY foxsports • November 24, 2016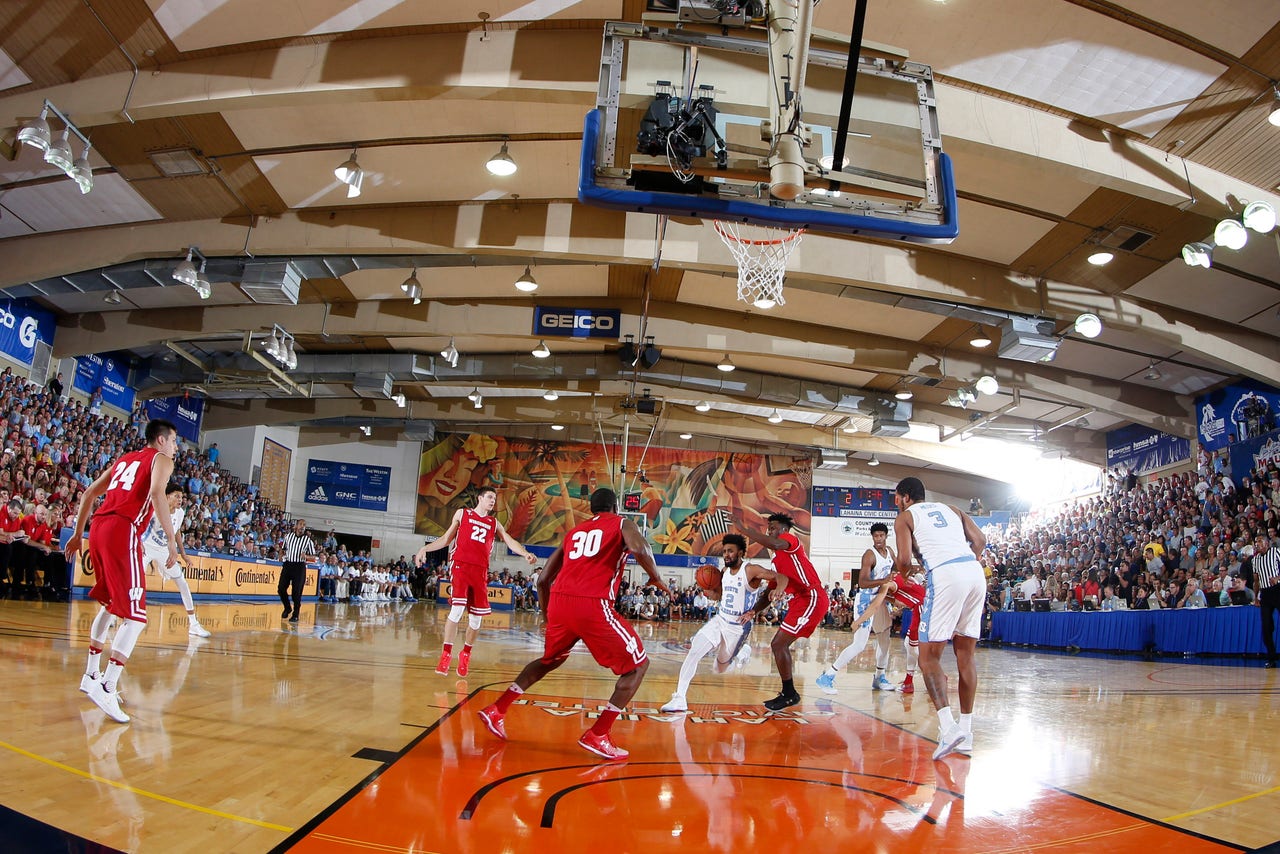 LAHAINA, Hawaii -- North Carolina won the Maui Invitational in 1999 and went on to reach the Final Four later that season. The Tar Heels won in paradise again in 2004 and 2008, which became springboards to national championships.
After their latest Maui title -- and maybe most dominating yet -- Arizona here they come?
The fourth-ranked Tar Heels capped a roughshod run through a deep Maui Invitational field by crushing No. 16 Wisconsin 71-56 in the title game Wednesday night, establishing themselves as early season favorites to reach the Final Four in Glendale next April.
"We have a chip on our shoulder and we're going to continue to get better as the year goes on," North Carolina point guard Joel Berry II said. "We're playing good right now, but I think we can still play better."
The long, athletic Tar Heels (7-0) were so good in the semifinals that Oklahoma State coach Brad Underwood called them the "best team in the country."
The national runner-up a year ago, North Carolina looked the part again in the title game, dominating Wisconsin (4-2) at both ends of the court.
The Tar Heels held the Badgers to 38 percent shooting and harassed their leading scorer, Bronson Koenig, into a 1-for-13 night.
Kennedy Meeks had 15 points and a career-high 16 rebounds to anchor North Carolina's dominating inside game. The Tar Heels had a 36-16 advantage in the paint and 12 more rebounds against one of the nation's best teams on the glass.
Berry was tournament MVP, scoring 22 points while orchestrating the Tar Heels' offense with precision.
Isaiah Hicks scored 14 points to complement Meeks inside and Justin Jackson helped stretch Wisconsin's defense with his shoot/drive ability, finishing with 12 points.
Dominating as the Tar Heels were, their coach was not ready to book his trip to the Valley of the Sun just yet.
"I've never seen a national championship on the day before Thanksgiving," Tar Heels coach Roy Williams said. "It's usually a Monday night in April."
North Carolina rolled over Chaminade and Oklahoma State in the first two Maui rounds, winning by a combined 75 points.
The Tar Heels looked like they were headed for another runaway victory at the start of the title game, the Badgers like they had been in the sun too long on Kaanapali Beach.
Unable to handle North Carolina's length on defense or hit shots when they were open, Wisconsin missed its first 11 from the field and needed nearly 7 1/2 minutes to score.
"It's tough when you don't hit shots," Wisconsin coach Greg Gard said.
The Badgers settled down after their jittery start and cut the lead to four before North Carolina stretched it to 29-20 by halftime.
Berry was the catalyst for North Carolina in the first half and continued to be in the second, scoring and pulling the strings on the Tar Heels' offense.
North Carolina continued to manhandle the Badgers defensively, highlighted by Brandon Robinson's track-him-down blocked shot off the backboard on Koenig midway in the second half.
By the time Wisconsin made a late run, the game was well out of reach.
Vitto Brown led Wisconsin with 15 points and Ethan Happ had 13.
"We'll definitely have a lot to learn from this when we go back and watch the film," Brown said. "There's no better test this early in the season."
BIG PICTURE
North Carolina has been dominant so far this season. Imagine how good the Tar Heels can be when forwards Luke Maye and Theo Pinson return from injuries.
Wisconsin is good, just not Carolina good just yet.
POLL IMPLICATIONS
With No. 3 Indiana losing to Fort Wayne, expect the Tar Heels to move up at least one spot, maybe more.
CAROLINA REBOUNDING
Wisconsin was coming off a dominant performance on the offensive glass, scoring 19 points on 20 offensive rebounds against Georgetown in the semifinals.
North Carolina made defensive rebounding a priority against the Badgers and they handled it well, holding Wisconsin to four offensive rebounds and one second-chance point.
UP NEXT
Wisconsin hosts Prairie View A&M on Sunday and faces No. 18 Syracuse next Tuesday.
North Carolina has a week to prepare for a road showdown with No. 3 Indiana on Nov. 30.
---
---