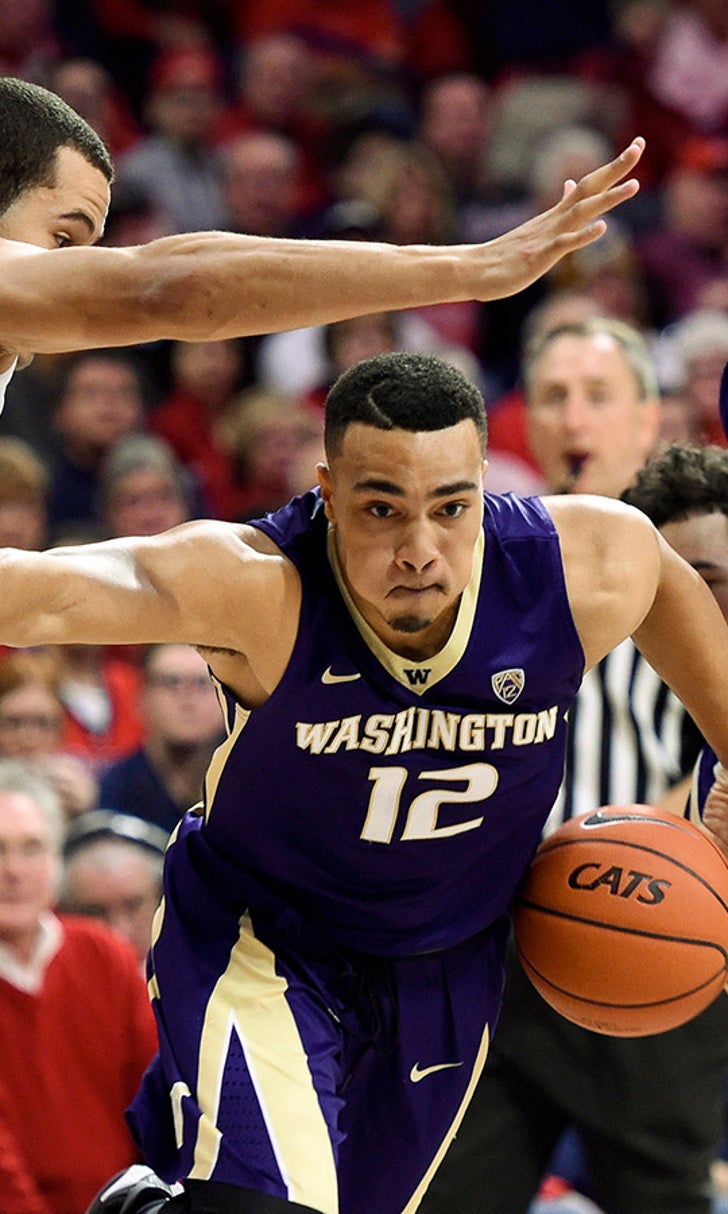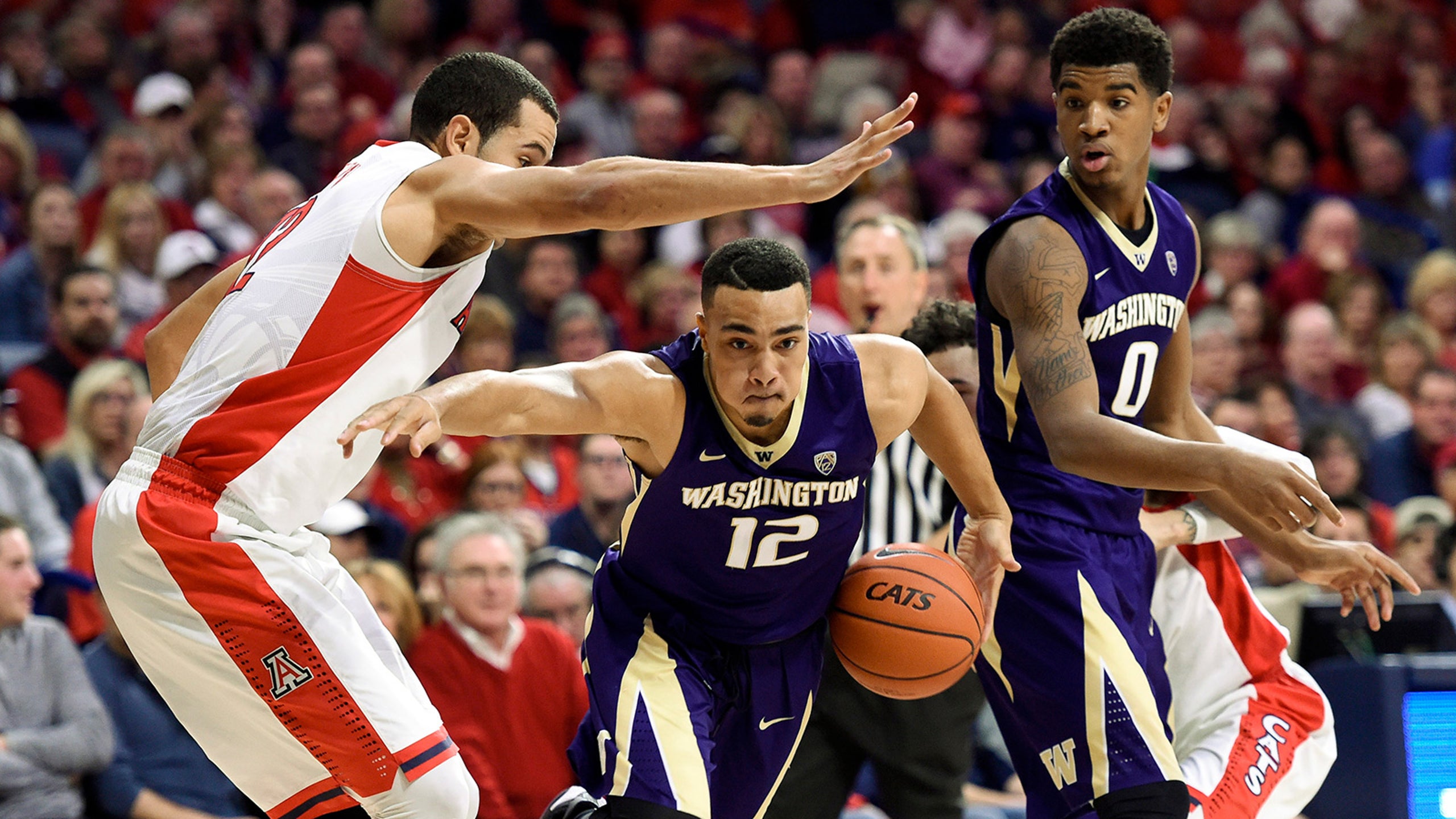 Arizona could get Trier back for game vs. surprising Washington
BY foxsports • February 5, 2016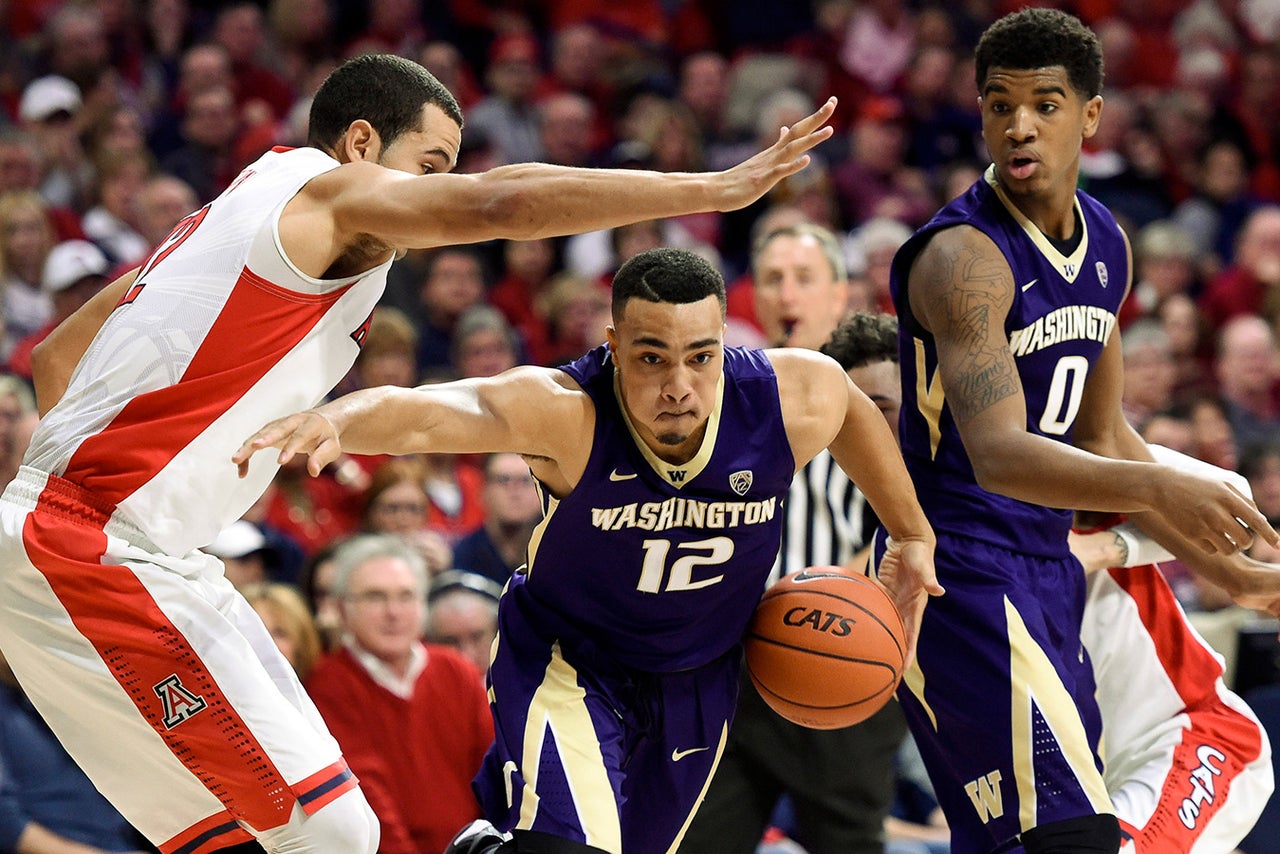 Arizona coach Sean Miller has said his team could be in good position to win a third straight Pac-12 regular-season title if it's able to get through a road-heavy stretch that opened conference play.
The final game of that span comes Saturday when the 23rd-ranked Wildcats conclude a two-game swing through the Pacific Northwest with a matchup against a surprising Washington.
Arizona (18-5) has gone 6-4 in league action, with six of those games coming away from home. Following Saturday's game in Seattle (2:30 p.m., FOX), Arizona plays five of its last seven at McKale Center, where the Wildcats have won 50 of 51 but had the nation's longest home winning streak snapped at 49 with an 83-75 loss to Oregon on Jan. 28.
There's some more good news, as freshman star and Seattle native Allonzo Trier could return Saturday after missing the last seven games with a hand fracture. Trier is second on the team with 14.8 points per game and averaged 19.5 in the previous four contests before getting injured.
"It's not easy now to play in our conference without your leading scorer, or your second-leading scorer," Miller said. "I don't know how many games now it's been without Allonzo, it feels like 20, but we need his depth, we need his scoring. He's an improved defender. He's one of the best freshman in the league."
The first game Trier missed was a 99-67 win over visiting Washington (15-7, 7-3) on Jan. 14. Senior transfer Ryan Anderson helped make up for his absence with 21 points, and he had an even better performance in Wednesday night's 79-64 win at Washington State.
Anderson had a career-high 31 points and grabbed 12 rebounds for his 11th double-double in 22 games. He's averaging 22.0 points and 11.3 boards while shooting 72.7 percent in the last three games.
"This whole year for me has just been surreal," said Anderson, who redshirted last year after transferring from Boston College. "It's been a lot of fun. I don't want it to end."
The same can be said for the Huskies, who were picked to finish 11th in the preseason conference poll but find themselves right in the mix in the crowded Pac-12 race as they try to end a four-year NCAA Tournament drought.
Washington started 5-1 in league play, largely due to the scoring of Andrew Andrews, who averaged 26.7 points for those six games. They've split their last four, and Andrews has scored 14.3 points and shot 25.5 percent from the field in that span. The Huskies did pull out a 95-83 overtime victory over visiting Arizona State on Wednesday despite Andrews being held to 13 points on 2-of-13 shooting.
The senior guard made both of his field goals in the overtime session -- one a 3-pointer -- after freshman Dejounte Murray fouled out following a season-best 34-point performance.
"I don't remember a year Andrew has been here at some point in conference he hasn't gone through a little mini slump," coach Lorenzo Romar said. "But man when he breaks out of that slump, he's been nails."
Andrews and Murray combined to shoot 6 of 23 in last month's meeting in Tucson. The Wildcats won 86-62 at Washington last season and have won five in a row in the series.
Washington is one of the highest-scoring teams in the nation with 85.2 points per game, but it also gives up an average of 80.2.
---
---