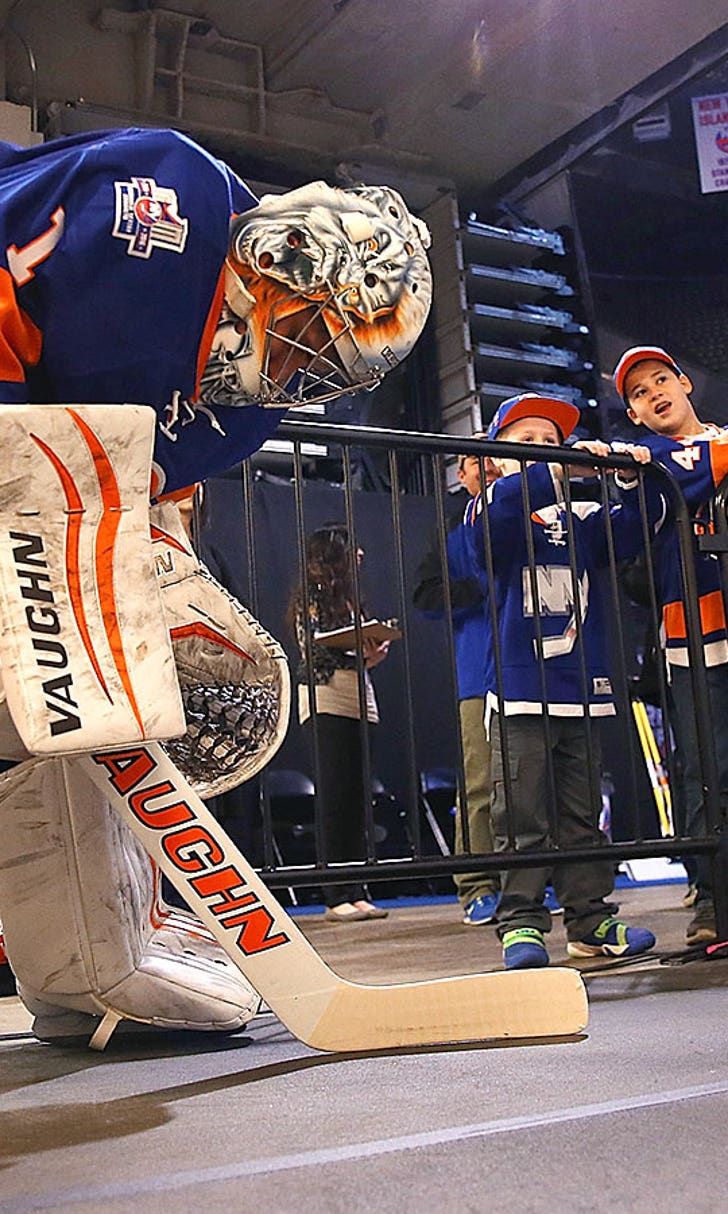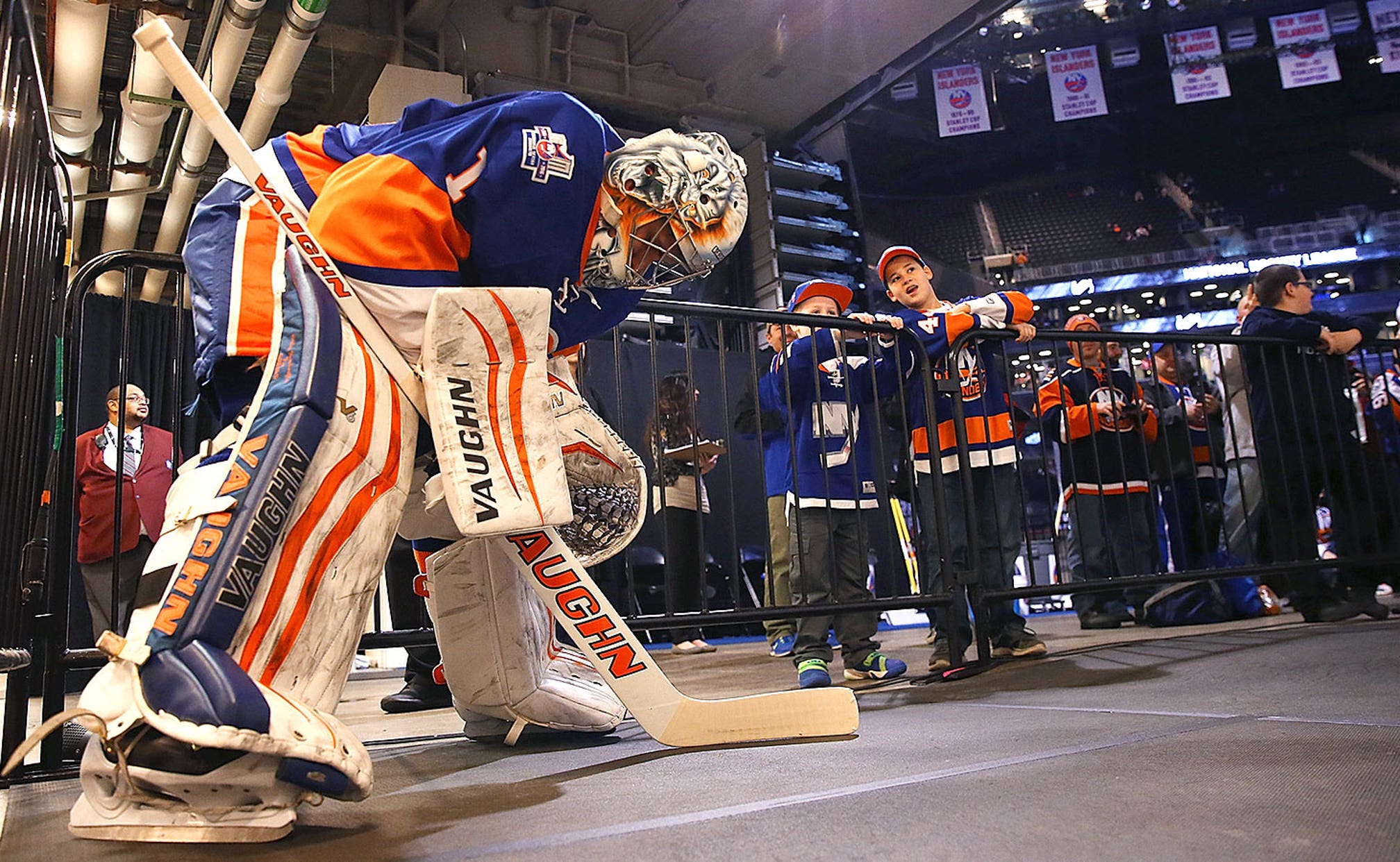 The Islanders can confidently roll with the hot goaltender
BY foxsports • February 16, 2016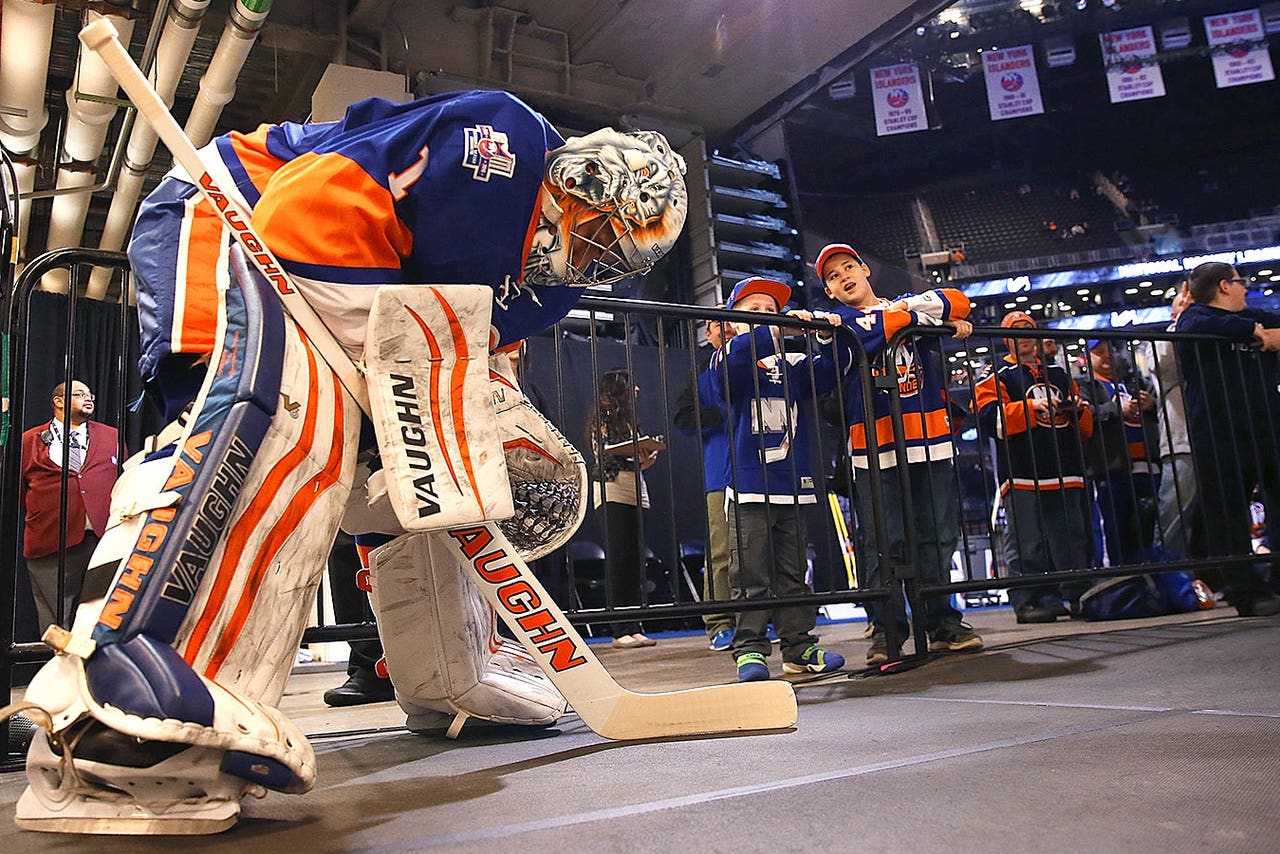 This past offseason, the New York Islanders needed to sign a goaltender, and they needed one at a cheap price.
New York already had Jaroslav Halak as their primary goaltender. The Islanders signed the 30-year-old goaltender to a four-year, $18 million deal prior to the 2014-15 season.
Michael Neuvirth, who served as New York's backup goaltender last season after the trade deadline, opted to test free agency, and ultimately signed a two-year deal with the Philadelphia Flyers.
That left the Islanders with only a handful of options. That's when they found Thomas Greiss, who signed with the team to a two-year, $3 million contract.
And over the last couple of weeks, that contract has brought a tremendous amount of value to the Islanders.
Early on in the season, Greiss saw a little more than the standard amount of games for an NHL backup, but he was still quite clearly second fiddle to Halak. But Halak has recently entered a bit of a slump, allowing 18 goals in his last five games, giving him an .850 save percentage.
With the Islanders in the midst of a tight playoff race in the Metropolitan Division, they can't afford sub-par goaltending. And with Halak's recent questionable goaltending, they've had no choice but to roll with Greiss.
But Greiss has performed extremely well during Halak's rough stretch. In his last five appearances, Greiss has allowed six goals and has recorded a .947 save percentage. Greiss' last game? He stonewalled the Detroit Red Wings in a 4-1 win, giving him his fifth win in his last five starts.
"We knew he was a good goaltender," head coach Jack Capuano said of Greiss following the win. "Has he exceeded expectations? I don't know. But he's working hard, that I can tell you. When you work hard, good things happen." 
That hard work has been evident over the entire course of his season. Because while Halak has served as the primary goaltender for the better part of the entire season, Greiss has actually performed a bit better during his 20 total games.
If we look at each players' even-strength, 5-v-5 unadjusted save percentage, their adjusted save percentage (adjusted to take into account the quality of shots they face) and high-danger save percentage (save percentage in high-danger scoring areas, found here), Greiss is quite clearly performed better over the course of the whole season, and he's actually seeing more shots per 60 minutes of even strength, 5-v-5 time.
Jaroslav Halak vs. Thomas Greiss at Even-Strength, 5-v-5
| | | |
| --- | --- | --- |
| Category | Halak (30 games) | Greiss (25 games) |
| Unadjusted Save Percentage | .916 | .938 |
| Adjusted Save Percentage | .923 | .939 |
| High-Danger Save Percentage | .836 | .858 |
| Shots Faced Per 60 Minutes | 27.83 | 30.51 |
That's not meant as a knock on Halak's overall play, because for the better part of the season, Halak has played quite well. But the team should feel extremely confident in their goaltending no matter who's in net, and Capuano should simply roll with whoever has the hottest hand. And as forward Josh Bailey put it, the goaltending duo has combined as one of the better goaltending duos the Islanders have seen in a while.
"I can't think of a time it's been better," Bailey said. "It's a huge boost for the team. Any game you go into, you feel like you've got a goalie that's going to give you a chance. For the morale of the team going into any game, that's half the battle."
And, right now, that goalie has obviously been Greiss. And that production was totally unexpected.
"I didn't really know much about him," Ryan Strome said of Greiss. "When he came into training camp we were like, 'This guy is pretty good. Pretty laid-back personality and he's pretty even keel every day. It pays off for him. He never gets too high or low or down on himself. He comes with a smile and works hard and the results have been great for him this year." 
"I think (Greiss) has been a pleasant surprise for us, and me personally," Bailey said. "I don't think we've seen him a whole lot. You really didn't know what to expect. I'm sure guys that have played with him in the past aren't surprised. The more we get to know of him and see him, he's been great for us. He's a great guy."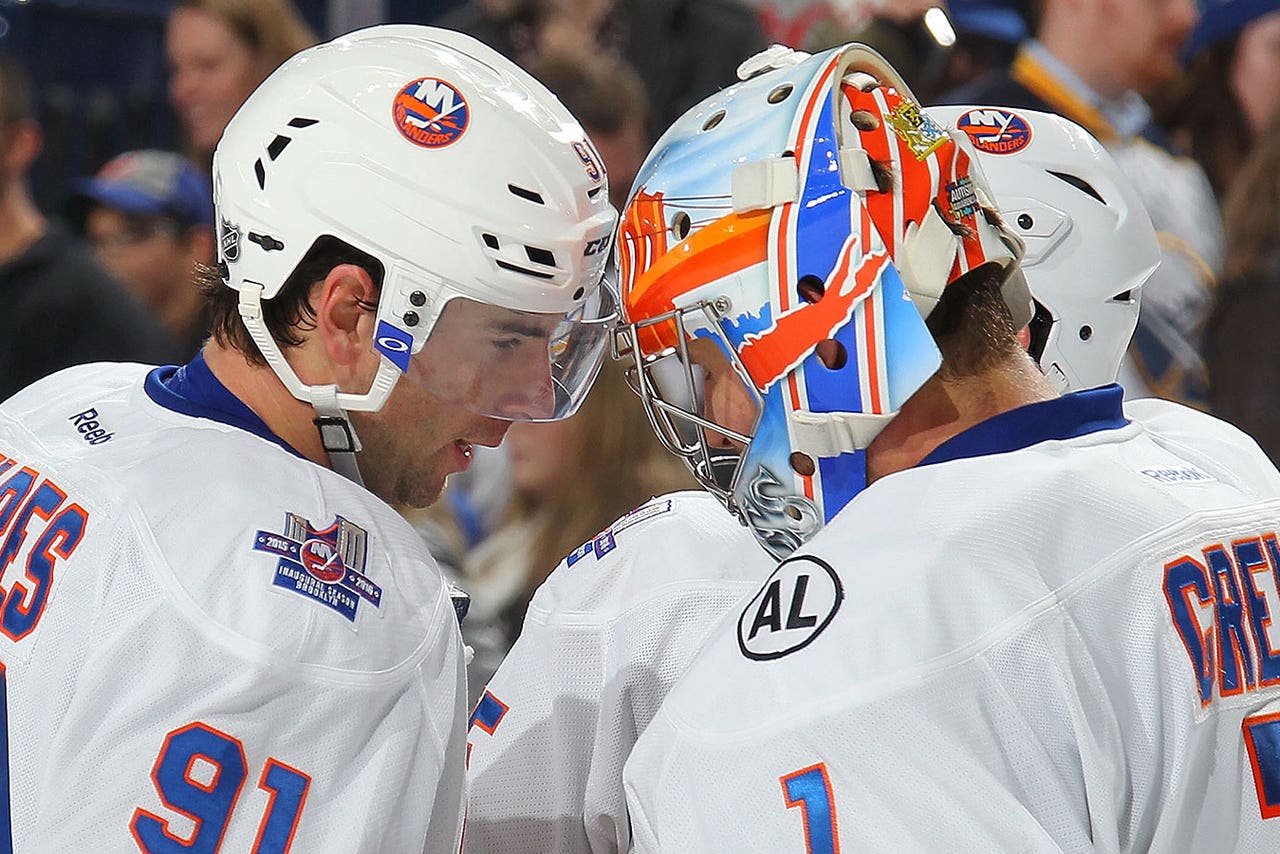 Thomas Greiss has gained the full trust of his teammates.
Greiss may not necessarily take over as the starting goaltender for the Islanders, and he's definitely not expecting that role. When asked if he anticipated suiting up against the Washington Capitals later this week, Greiss was reserved in his response, recognizing that he's not the only goaltender that has performed well this season.
"You can't always think that," Greiss said. "Jaro's played very well too. But we've both been playing well when we get in there." 
But having two goaltenders that have proven they are more than capable of a decent amount of workload is incredibly valuable this late in a season. It gives Capuano flexibility on his roster, and the team doesn't have to bank on one goaltender as they push towards a playoff spot. 
That's a great thing to have, and they have Greiss to thank for that luxury.
Tommy Chalk writes about the NHL for FOX Sports. You can follow him on Twitter @Tommy_Chalk
Statistics provided by War On Ice.
---
---