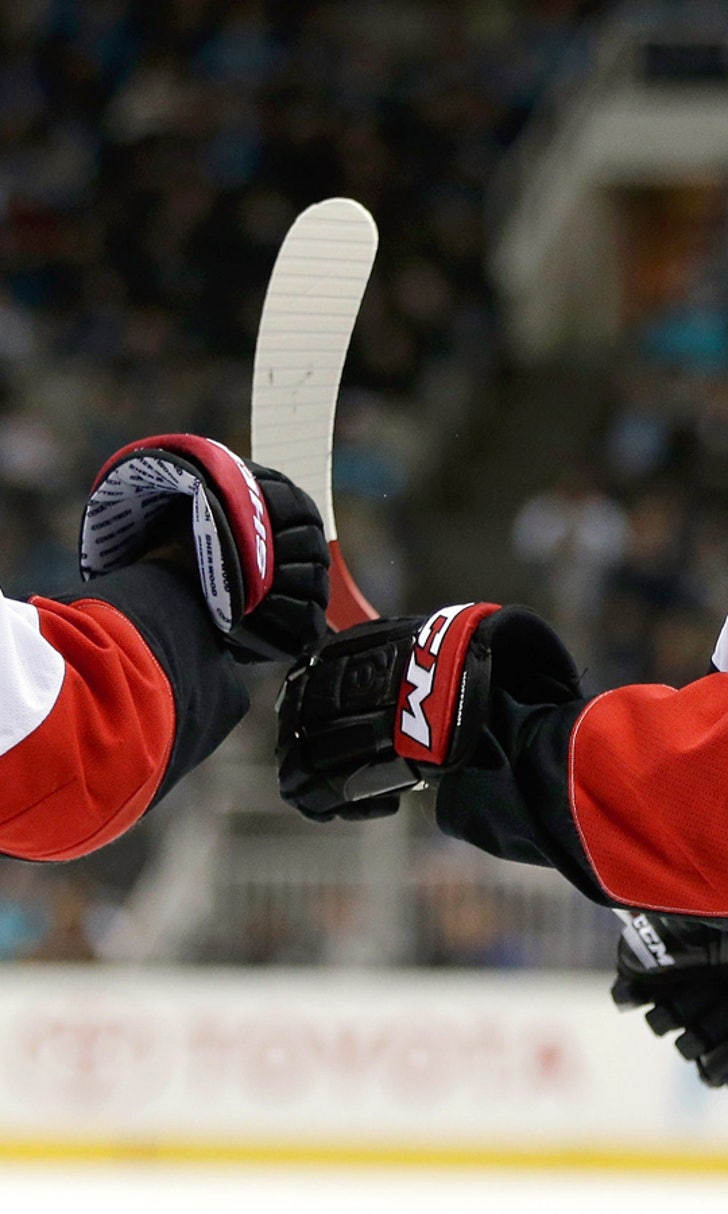 Surging Senators beat Sharks for 5th straight victory
BY foxsports • March 1, 2015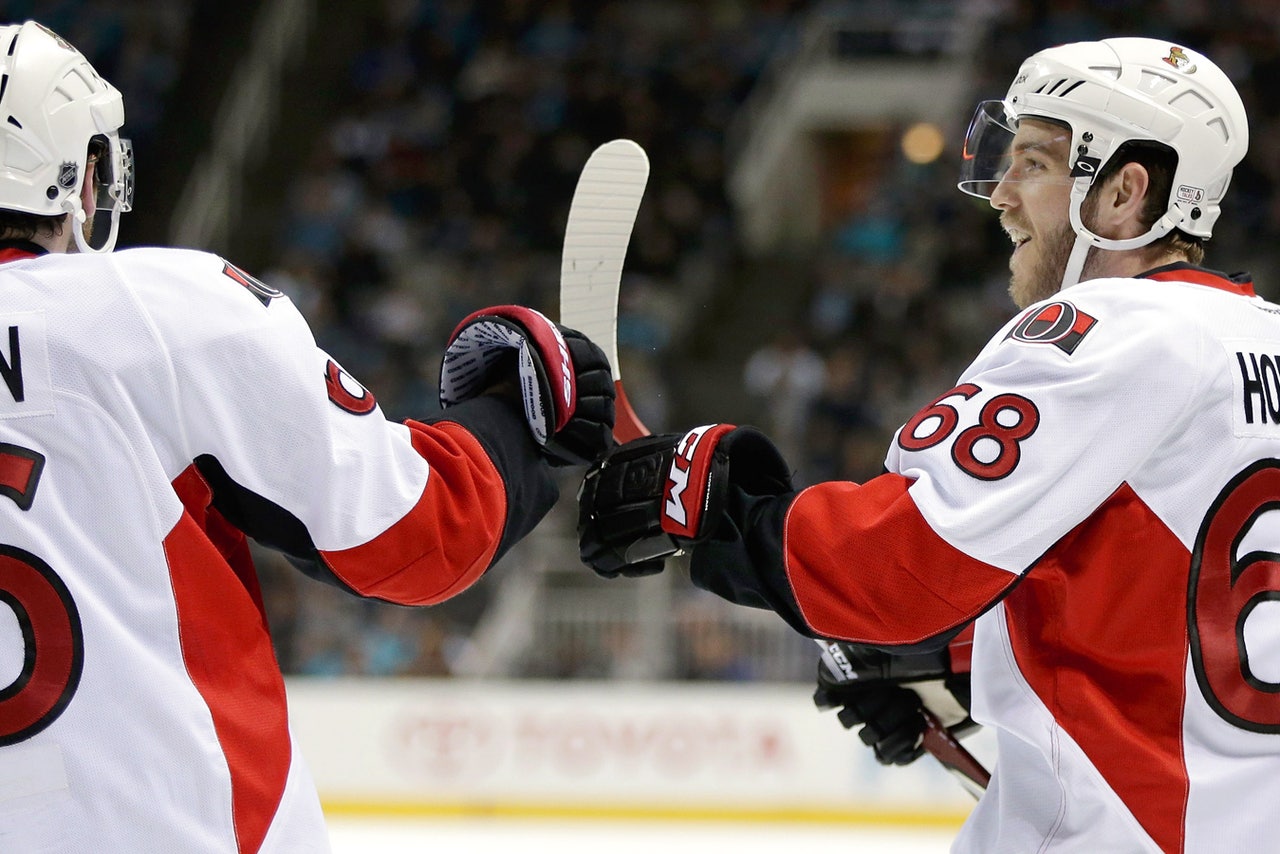 Led by a fill-in goalie, the Ottawa Senators are playing their best hockey of the season. For the San Jose Sharks, things haven't been this bad in years.
Andrew Hammond made 28 saves to keep Ottawa in the game early and Mike Hoffman scored a power-play goal to break a tie midway through the third period to lead the Senators to their fifth straight win, 4-2 over the reeling San Jose Sharks on Saturday night.
Hoffman added an empty-net goal, and Erik Karlsson and Mark Stone also scored for the Senators, who completed a California sweep after getting shutouts from Hammond against Anaheim and Los Angeles.
"I think we showed everyone around our dressing room that we can play and we're a good team in this league when we want to be," Hoffman said. "Beating these three teams here is never something easy to do. So we're making a good push here. We're going strong and we just got to keep it going."
The Senators swept the three California teams on the same road trip for the first time in franchise history and moved within seven points of Boston for the final playoff spot in the Eastern Conference.
Hammond won all three of those games, stopping 88 of 90 shots. He has won the first five starts of his career, making the most of injuries to Craig Anderson and Robin Lehner.
"I feel good," Hammond said. "The puck seems to be hitting me just by being in good position a lot of times. Obviously that's a good sign for a goaltender."
Tommy Wingels and Patrick Marleau scored for the Sharks, who have dropped eight straight home games for the first time since the 1994-95 season to put their streak of 10 straight playoff appearances in doubt. Antti Niemi made 27 saves.
"We have to figure out how to play better," coach Todd McLellan said. "We'll come back tomorrow and go to work. As far as what we do, I have to sleep on it. Going in and having another pow wow. It's getting old."
The Sharks' last two losses came in games they led after two periods, also blowing a 2-1 lead Thursday night in a 3-2 loss to Detroit.
San Jose had lost just once in regulation all season when leading after two periods before doing it twice in three nights. That marked the first time in franchise history the Sharks lost consecutive games in regulation that they led after two periods, according to STATS.
"When you get up on a team you have to pile it on," Wingels said. "I don't know if it's the killer instinct we lack or if we don't know how to play with a lead. It's frustrating."
Trailing 2-1, the Senators took over the game with a pair of goals in a span of 4:07 early in the third period. Stone got the equalizer when he beat Scott Hannan to a rebound of a shot by Kyle Turris less than 4 minutes into the period.
Then with Brenden Dillon in the box for tripping, Hoffman put Ottawa on top for the first time when he knocked in a rebound of Mike Zibanejad's shot off the end boards.
"It ended up being right in my wheelhouse," Hoffman said. "I was just hoping I'd hit the net because sometimes you never know how much spin is on the puck or whatever. I got pretty good wood on it."
Hammond's bid for the California shutout sweep ended early against the Sharks. Matt Irwin put a shot on goal, and Wingels knocked in the rebound during a scramble in front of the net just 2:27 into the game. Hammond was less than 10 minutes from breaking Patrick Lalime's club scoreless streak of 184:06.
The teams then traded power-play goals in the second with Karlsson tying the game early in the period when he retrieved Kyle Turris' shot off the end boards and beat an out of position Niemi for the goal.
Marleau answered for San Jose late in the period.
NOTES: Ottawa had been 0-for-11 on the power play the previous three games before scoring twice vs. San Jose. ... Marleau has power-play goals in back-to-back games after recording just one in the previous 46 contests.
---
---