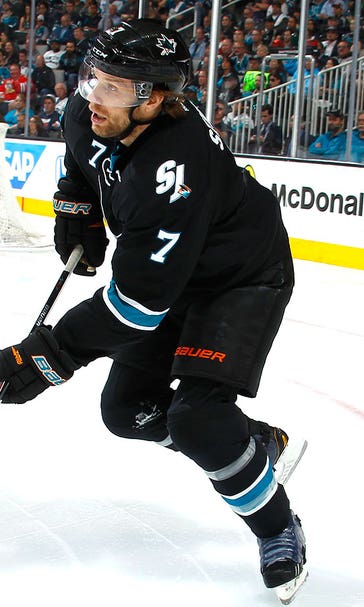 Sharks deal veteran D Stuart to Avs, look to get younger
BY foxsports • July 1, 2014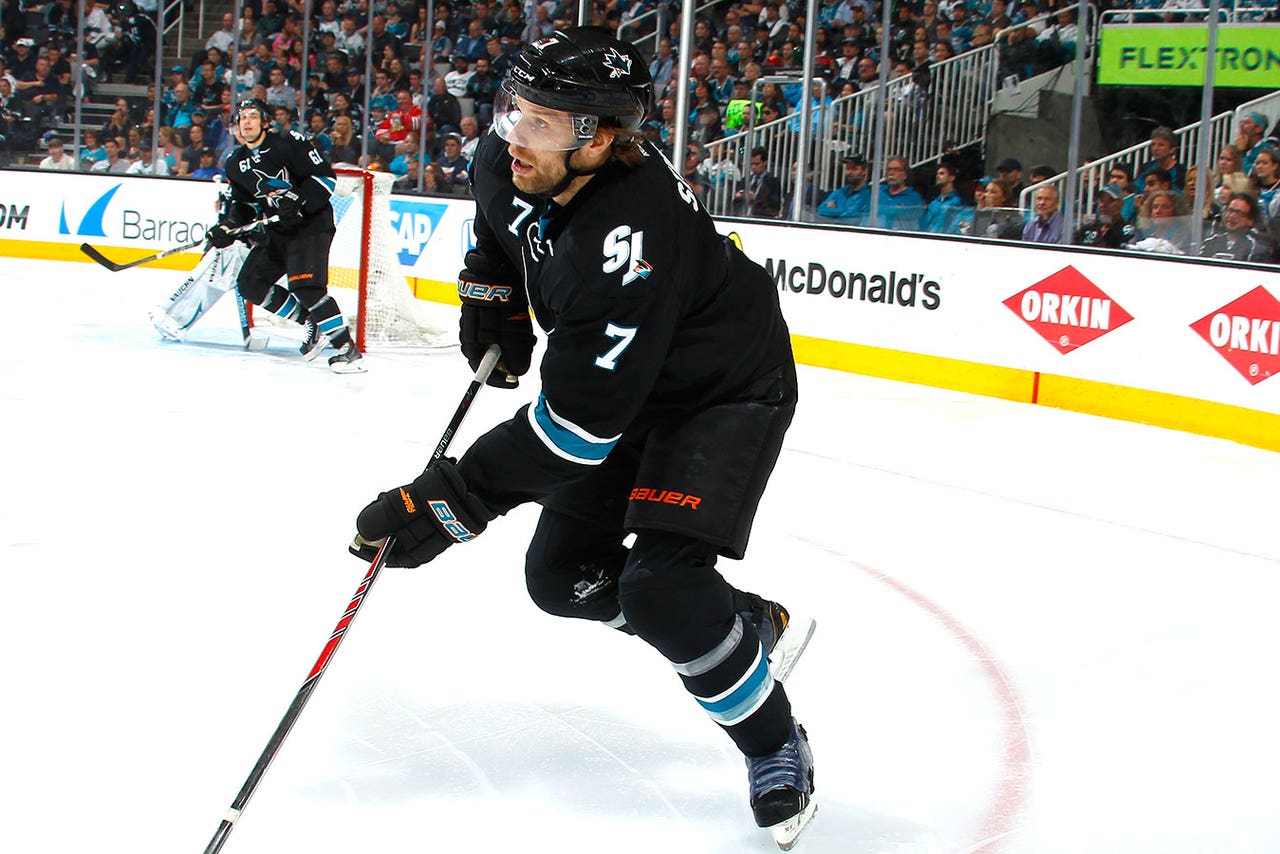 The San Jose Sharks began free agency Tuesday by trading veteran defenseman Brad Stuart to Colorado for two draft picks and signing defenseman Taylor Fedun to a one-year deal as part of their commitment to a youth movement.
The 34-year-old Stuart is owed $3.6 million in the final year of his contract this season. With the Sharks looking to turn the team over to younger players, Stuart no longer fit and agreed to the deal.
''That's the phase we're in,'' general manager Doug Wilson said. ''We all talked it through on what was the best decision for all parties involved. We have a bunch of younger D (defensemen). It's their time to play or have the opportunities. ... We also wanted to make sure we got Brad to a place where he wanted to go and where he had a chance to have some success.''
The Sharks will get Colorado's second-round pick in 2016 and a sixth-rounder in 2017 in the deal with the Avalanche.
The 34-year-old Stuart will help bolster the Avalanche's blue line after a season in which he skated in 61 games for the Sharks. He was third on the team in blocked shots (114) and hits (122).
Stuart, picked third overall by San Jose in 1998, had three goals and eight assists in 61 games this past season. This was his second stint in San Jose. He was dealt to Boston in 2005 for Joe Thornton and then acquired from Detroit two years ago.
The 26-year-old Fedun has played only four NHL games, scoring two goals this season for Edmonton. The former Princeton product had 18 goals and 47 assists in 135 games in the AHL for Oklahoma City.
''He's a young player who has upside,'' Wilson said. ''He's a very competitive kid.''
The Sharks are reworking their defense this offseason, having already traded Dan Boyle to the New York Islanders for a draft pick. Boyle ended up signing a two-year deal with the Rangers on Tuesday.
Scott Hannan is also an unrestricted free agent but could return in a lesser role, meaning San Jose may need to replace three regular defensemen.
San Jose already announced that Brent Burns will be moving back to the blue line after playing exclusively at forward since March 2013. Matt Irwin is also expected to take on a bigger role this season and the Sharks also want to give an opportunity to prospects like Mirco Mueller, Matt Tennyson and Taylor Doherty.
After watching his team make the playoffs for 10 straight seasons without making it to the Stanley Cup, Wilson announced in May that the Sharks were entering a rebuilding stage.
That means they are not expected to pursue any high-profile free agents.
''There will be a time and place for us to be active in the free agent market, but it's certainly not now while we've committed to our younger players and that's what we're going to do,'' Wilson said.
This past season provided perhaps the biggest postseason disappointment when San Jose lost in seven games in the first round to eventual Stanley Cup champion Los Angeles. The Sharks became the fourth NHL team ever to lose a best-of-seven series after winning the first three games.
Boyle and Stuart have already been traded and forward Marty Havlat had the final year of his contract bought out. There are also questions about whether the Sharks will trade captain Joe Thornton or Patrick Marleau, although both have full no-movement clauses and can block any potential deal.
---
---