National Hockey League
National Hockey League
Scrappy Senators won't sneak up on East this year
Published
Jan. 17, 2013 11:29 p.m. ET

The Ottawa Senators aren't going to fly under anyone's radar this season.
The Senators weren't predicted to make much noise in 2011-12, but they surpassed expectations by making the playoffs as the eighth seed in the Eastern Conference. They then took the top-seeded New York Rangers to seven games in the opening round before finally bowing out.
Everything seemed to come together for the Senators last year and they're eager to build off the experience.
First-year coach Paul MacLean finally seemed to be the right fit behind the bench, captain Daniel Alfredsson remained healthy, Jason Spezza finished the league fourth in scoring, Craig Anderson was solid in goal and Erik Karlsson posted 78 points en route to winning his first Norris Trophy.
Now the Senators, in a tough division, will attempt to put all the pieces together once again in a short season.
''I think we have a pretty good idea where our expectations should be and what we expect out of ourselves,'' Alfredsson said. ''We can't control what everybody else thinks and I hope they think we're better than we were last year because I'm sure we did surprise a lot of people. But we have a pretty good idea of what kind of team we are and we know we have to work hard to be back in the playoffs.''
MacLean was more blunt about his team.
''I feel good about it,'' he said. ''But I'm also scared to death.''
Alfredsson, now 40, believes his body can hold up to the rigors of the condensed schedule, but you can bet the Senators will be monitoring him closely. Meanwhile other teams will be monitoring Karlsson closely after his breakout season. In addition, Karlsson finds himself with a new defensive partner, Marc Methot, after the Senators chose to let Filip Kuba test free agency.
''With a guy like him I need to put my ego aside and really just feed him the puck as much as humanly possible,'' Methot said. ''There's a reason why he was the best defenseman in the league last season and you just have to let him make plays and the more he has the puck on his stick the more opportunity he's going to have.''
With a season-ending injury to Jared Cowen, it would be easy to view the Senators' blue line as a problem. Veteran Mike Lundin remains sidelined with a broken finger, as well, and general manager Bryan Murray might have to make a move.
The Senators are hoping any defensive shortcomings will be smoothed over by depth in goal. While Craig Anderson comes in as the No. 1, the Senators are high on young goalies Ben Bishop and Robin Lehner, as well.
Anderson was huge for the Senators last year, but he hasn't had the luxury of playing this season. Bishop and Lehner have been in action in the AHL. All three traveled to Winnipeg for the season opener Saturday, and the only hint MacLean would offer as to who would start is to say ''the best guy plays.''
Anderson is well aware of the need for him to be successful right from the start, but he's not losing sleep over it.
''There's always going to be pressure whether there's three guys, four guys or two guys,'' Anderson said. ''At the end of the day, you have to go out and perform on the ice and my job is to go out there and give the team the opportunity to win and as long as I do my job and be positive and continue to get better, I've got nothing to worry about.''
The Senators could be even better offensively this season than they were in 2011-12 when they finished seventh in the league with 166 goals. The addition of 22-year-old rookie Jakob Silfverberg and 25-year-old Guillaume Latendresse provides the Senators with two solid lines.
Silfverberg admits that starting the season in the AHL definitely worked to his advantage.
''Those 34 games I got in Binghamton were very good for me,'' he said. ''It made me a whole lot better hockey player on the smaller ice surface.''
Silfverberg led the Binghamton Senators, posting 13 goals and 16 assists, and will now play on Ottawa's top line, playing with Spezza and Milan Michalek.
''He's quick, he's hard on pucks and I think he has a good hockey IQ,'' Spezza said. ''The more and more we skate together, you can see that he goes to the right spots and sees the game pretty well. I think he'll bring a good element to our line.''
Latendresse missed much of the last two seasons to injury. He is eager to get back on the ice and prove that he can be the effective power forward the Senators have been looking for. Latendresse has been playing with Alfredsson and Kyle Turris and he feels the three have already developed some chemistry.
''I think my type of game will be good to play especially with those two,'' Latendresse said. ''They're such great players and I'm just going to try and fit in. I'm really looking forward to being back out there and staying healthy.''
The Senators also expect to see Turris improve on his 29 points from last season and are hoping Peter Regin can remain healthy to offer another offensive dimension.
---
---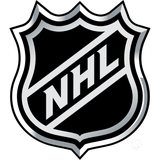 Get more from National Hockey League
Follow your favorites to get information about games, news and more
---