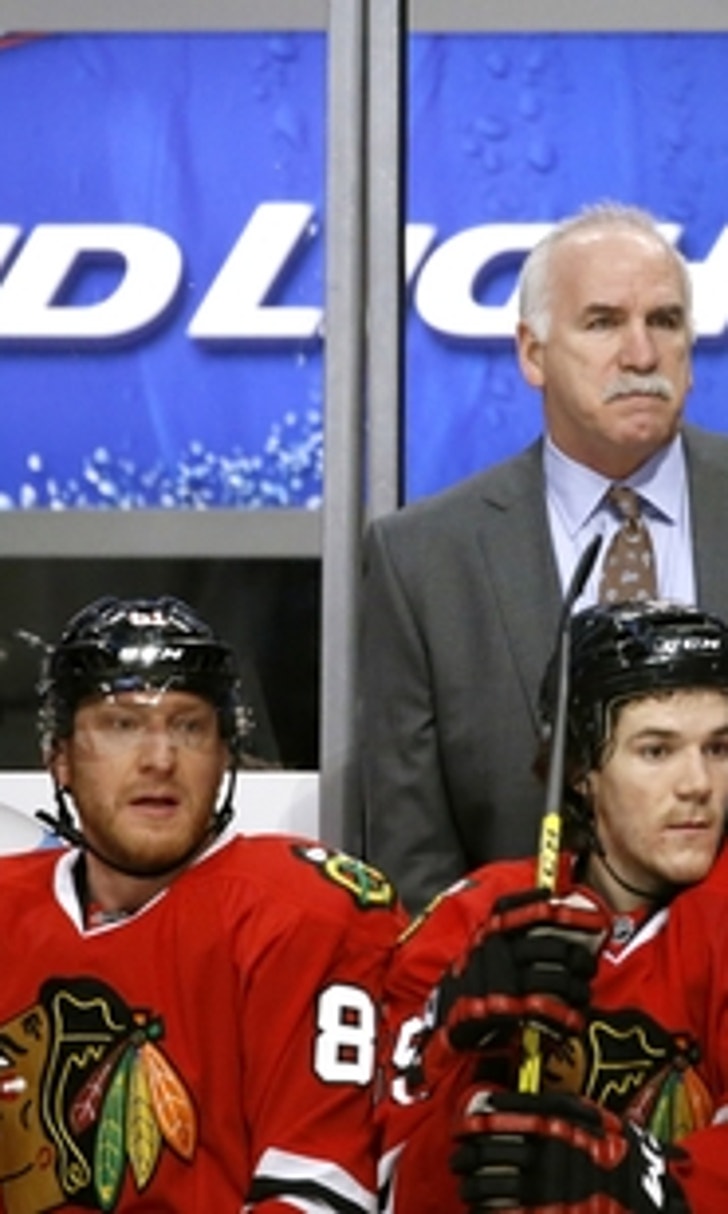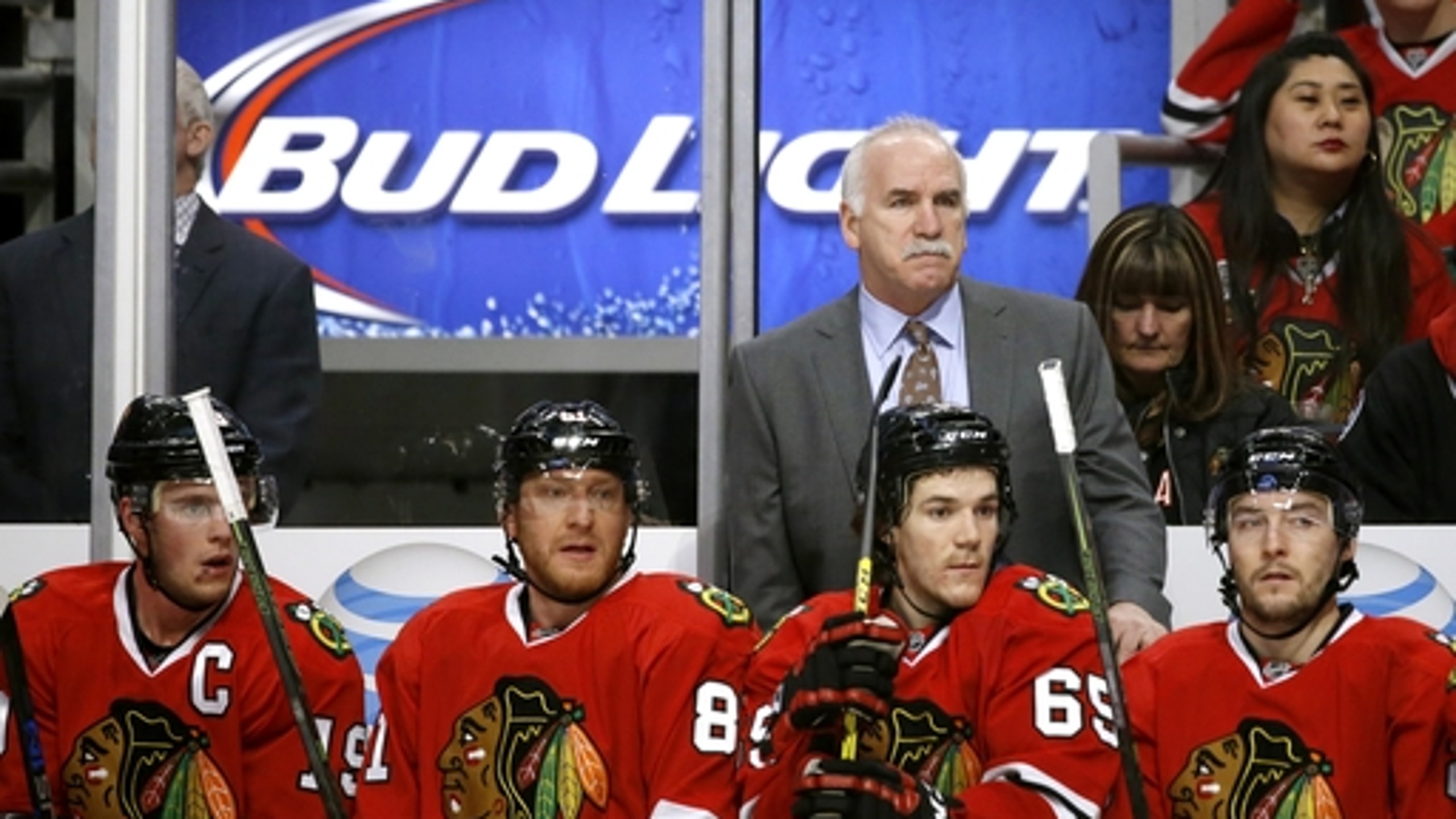 Quenneville wins No. 783, Blackhawks beat Canadiens 2-1
BY foxsports • January 15, 2016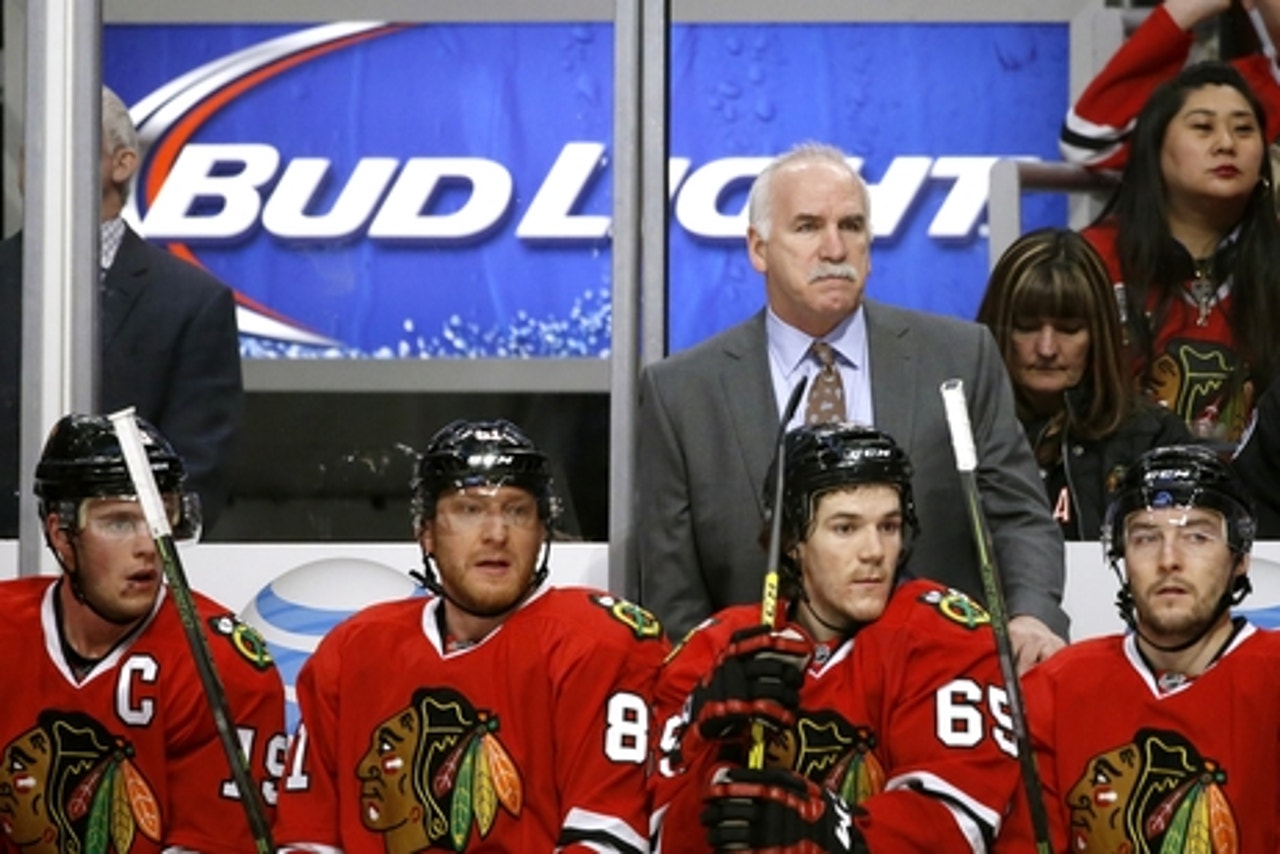 MONTREAL (AP) After moving into second place on the career wins list, Chicago Blackhawks coach Joel Quenneville had good news the list's leader, Scotty Bowman.
''Scotty's safe,'' Quenneville quipped.
He's the only one. Quenneville won his 783rd game, Corey Crawford made 39 saves in his hometown and the Blackhawks beat the Montreal Canadiens 2-1 on Thursday night for their ninth straight win.
Quenneville broke a tie with Al Arbour but is still a ways off Bowman's record of 1,244 wins.
''It's pretty amazing,'' said Toews, who has won three Stanley Cups under Quenneville in Chicago. ''There's been a lot of great coaches and the amount of wins he has is so rare.
''To be part of it is something special. I've played for him pretty much my entire career and it means a lot to be part of something like that. The success we've had in the playoffs goes with it.''
Toews and Ryan Garbutt scored first-period goals and Crawford starred in front of family and friends. The goalie is from nearby Chateauguay, Quebec, and is 4-0-2 in six career meetings with the Canadiens.
''I grew up here, I used to come watch games here and it's still kind of surreal stepping onto the ice,'' Crawford said. ''I don't think that'll change any time soon.''
The Blackhawks haven't lost since Dec. 27, against Carolina, and will try to make it 10 straight Friday night in Toronto.
''There are a lot of factors, but it seems like our team is just coming together,'' Crawford said. ''We're not taking as many penalties.
''We're playing a simple game with speed and skill. And there's a lot more chemistry throughout the lineup.''
Paul Byron scored but Montreal fell to 5-14 since Dec. 1 despite a spirited effort against the defending Stanley Cup champions. It was the ninth time in the Canadiens recent slump they scored one or fewer goals.
''The effort was there,'' Canadiens coach Michel Therrien said. ''We got lots of pucks to the net, lots of chances, but Crawford was very good.''
Shots were 40-33 in favor of the Canadiens and both Crawford and Montreal's Mike Condon had strong performances in net.
His biggest test came in the second period when he made four saves in rapid succession during a hectic sequence.
The Blackhawks were first on nearly every puck to open the game and scored 8:26 in when Andrew Shaw got past P.K. Subban and fed the puck across the front of the net for Toews to bang in his 17th of the season.
Byron tied it at 10:36 when he went to the net and tipped David Desharnais' feed past Crawford.
Chicago's fourth line had Montreal stuck in its zone for a long stretch before Garbutt beat Condon from the left circle at 12:56.
NOTES: Montreal had defenseman Jeff Petry back after missing a game with a lower-body injury. ... Chicago center Artem Anisimov flew in on time to be in the lineup after missing a game with an illness. ... The Blackhawks play at the Maple Leafs on Friday night. ... The Canadiens play at St. Louis on Saturday night.
---
---