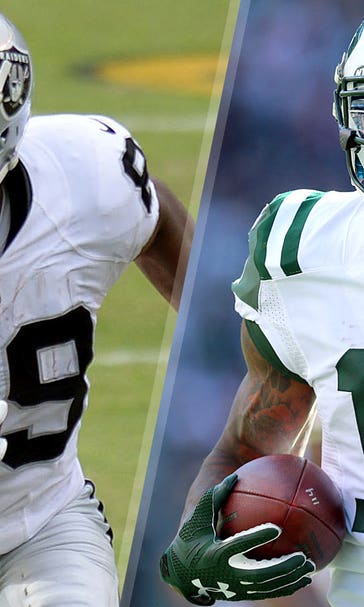 Six Points: Jets vs. Raiders
October 30, 2015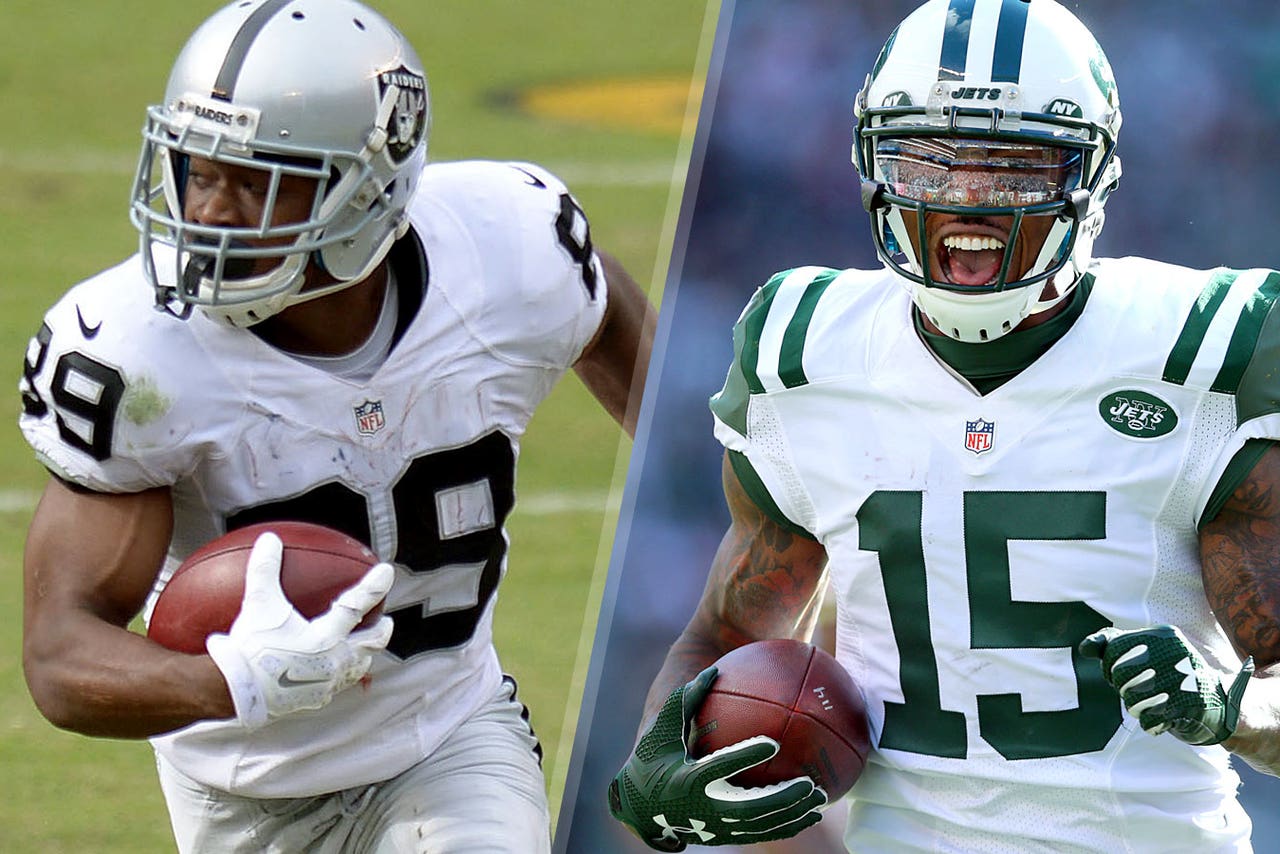 The Oakland Raiders (3-3) will put their newfound momentum to the test when they square off against the tenacious New York Jets (4-2) at O.Co Coliseum on Sunday.
It'll be the toughest test to date for Amari Cooper, Derek Carr, and Co. But after a big blowout win over the Chargers last week, they're suddenly an AFC wild-card contender. They can move above .500 after seven games for only the second time in 12 years.
Todd Bowles' team might have something to say about that. Even in defeat, the Jets' highly-ranked defense proved it could hang with the Patriots last week. Cooper will have to contend with Darrelle Revis all afternoon and might find receptions tougher to come by.
Here are three keys to the game for both the Jets and Raiders:
Can you beat the Crowd's Line? Submit your final score prediction below. Good luck!
JETS:
1. Contain Amari Cooper
Cooper has been one of the best receivers in the league this season, and he's only a rookie. There's no doubt Cooper is Derek Carr's favorite target, which is why the Jets have to focus on containing him in the passing game. He burned the Chargers a week ago for five catches, 133 yards, and a touchdown, while making them look silly in the process.
2. Defend the wheel route
The Jets' defense has been outstanding all season, but if it has one Achilles' heel, it's the wheel route. Running backs and tight ends have consistently beat the Jets' defense with wheel routes down the sidelines and they have yet to find a way to stop it. Latavius Murray has 18 catches this season and it's almost certain the Raiders will try to exploit this weakness in the defense.
3. Air it out to Eric Decker and Brandon Marshall
No team has allowed more passing yards per game than the Raiders. They're last in the league, allowing 11 more passing yards per game than any other team. Ryan Fitzpatrick isn't an elite quarterback, but he has two big playmakers on the outside in Decker and Marshall. The Jets need to attack the Raiders' secondary to open up the run for Chris Ivory and the run game.
RAIDERS:
1. Move Amari Cooper around the formation
Darrelle Revis plays a traditional shutdown corner in that he follows the opposition's top receiver everywhere. So, the Raiders might need to get a little creative if they want to get Cooper down the field this week. One solution? Stacking receivers to prevent Revis' league-best press coverage.
2. Actually use Curtis Lofton this week
The veteran has watched his role diminish in favor of smaller, speedier coverage 'backers. Those skills won't be necessary against a ground-and-pound team like the Jets this week, though. The Silver and Black will need a run stuffer like Lofton to keep Chris Ivory in check.
3. Sprinkle Taiwan Jones in at running back
Oakland perfected its running recipe last week with a helping of Latavius Murray (15 carries, 85 yards) and a dash of Taiwan Jones (52 all-purpose yards). This week, the Raiders might call Jones' number more; his receiving ability is a huge asset against a physical line like New York's. Derek Carr could use him as a dump-off option or a screen receiver.
---
---