National Football League
National Football League
Rookie Ponder sets up workouts for Vikings players
Published
May. 31, 2011 11:24 p.m. ET

Christian Ponder has wasted no time exhibiting the leadership qualities needed for an NFL quarterback.
The first-round draft pick of the Minnesota Vikings helped arrange an informal minicamp for himself and a handful of his new teammates this week in Bradenton, Fla.
Ponder even paid for the group to use the IMG football academy facilities, setting up on-field workouts, passing drills and weightlifting sessions, wide receiver Greg Camarillo said. The workouts began Tuesday, with Ponder, Camarillo, wide receiver Emmanuel Arceneaux, quarterbacks Rhett Bomar and Joe Webb, tight end Kyle Rudolph and center Brandon Fusco.
More players, including wide receiver Percy Harvin and tight end Visanthe Shiancoe, were expected to join them later this week.
''The mood is fun and positive,'' Camarillo said in an e-mail to The Associated Press. ''It's good to meet some of my new teammates. It's the closest one can get to simulating a three-day minicamp without actually having a camp. ... It would've been nice to get some more guys, but we'll make do with what we have.''
The players are focusing on strength and conditioning in the mornings and on-field practice in the afternoons.
''One can never get into football shape without actually playing football, but this is a solid plan 'B,''' Camarillo said. ''There's only so much one can accomplish in four days, but at least we'll be four days better when we finally get back to playing football.''
Camarillo and Ponder exchanged text messages earlier this month to organize the date and site. With barely 10 percent of the team in attendance, substantive progress will be close to impossible.
Most importantly, Ponder has a playbook. He got his during a visit to Minnesota on draft weekend while the lockout was on a brief court-ordered hiatus. When it went back in effect, coaches weren't allowed to have any contact with players.
Ponder didn't immediately respond to a message left by the AP. But he told the NFL Network he made copies and planned to hand them out this week.
''I'll definitely start getting the info out of there,'' Camarillo said. ''We're at a serious disadvantage having a new quarterback and a new offense without practice and coaching. We need these few days to get the ball rolling, learn some basics of our offense (terminology, play calling, plays, etc.) and start working on passing chemistry.''
Offensive coordinator Bill Musgrave acknowledged in April what a setback the lockout has been, particularly for a team like the Vikings with its new coaches and a new quarterback in the post-Brett Favre era.
''We're going to have to make up for lost time,'' Musgrave said then. ''Whenever something transpires, we'll be able to hit the ground running and be able to overcome whatever feeling of being behind the eight-ball that we may experience.''
Head coach Leslie Frazier, who was promoted from defensive coordinator and hired Musgrave to run the offense, said in a recent interview with the AP that Musgrave can mesh information so players don't ''feel like they're overwhelmed'' by the changes if the league year starts late.
''We're going to retain some of the language we've had in the past, considering that we might be starting football much later than we would have in the past,'' Frazier said. ''That's going to be a big plus for us.''
---
---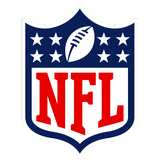 Get more from National Football League
Follow your favorites to get information about games, news and more
---