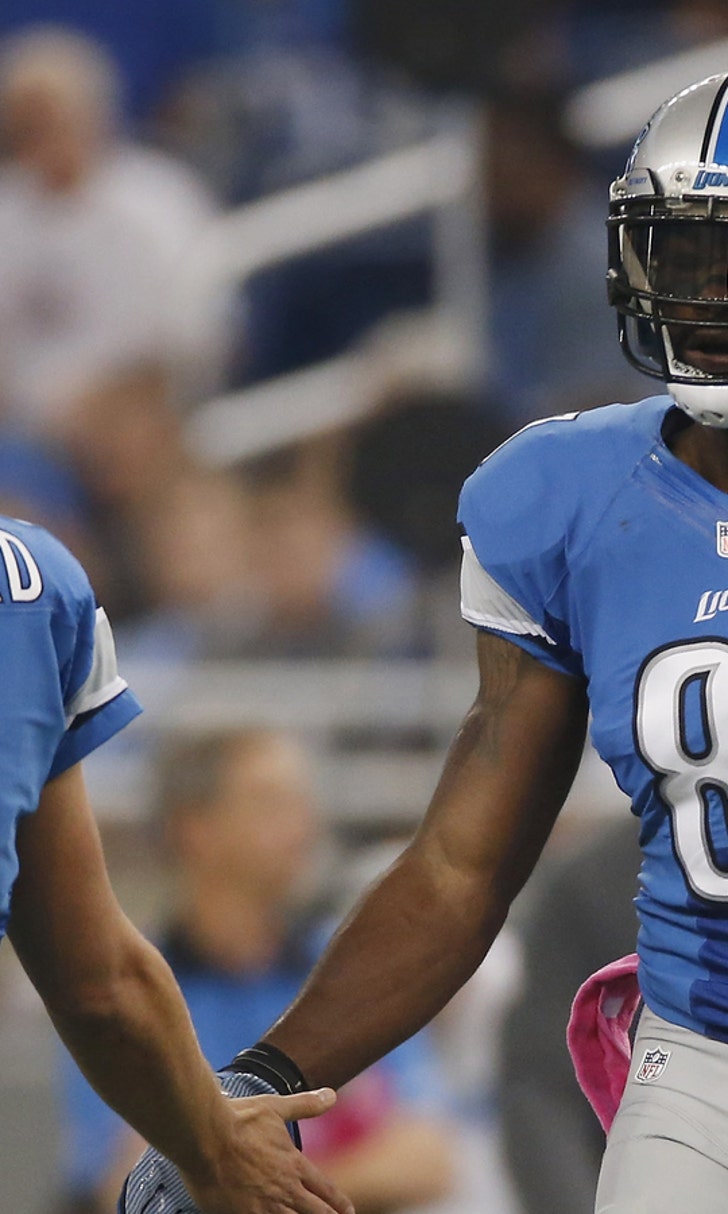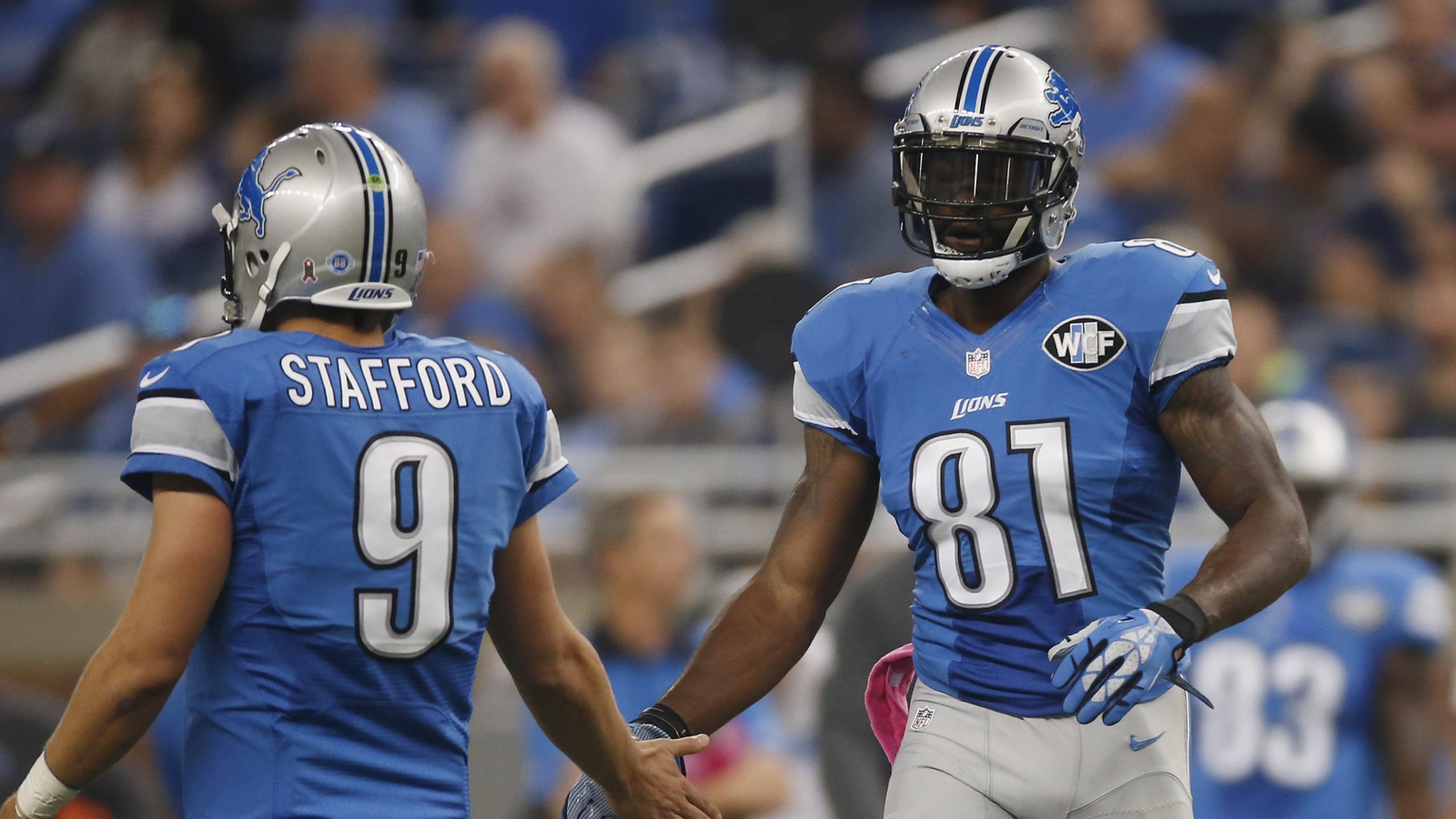 Matthew Stafford: Calvin Johnson is 'serious' with retirement talk
BY foxsports • January 14, 2016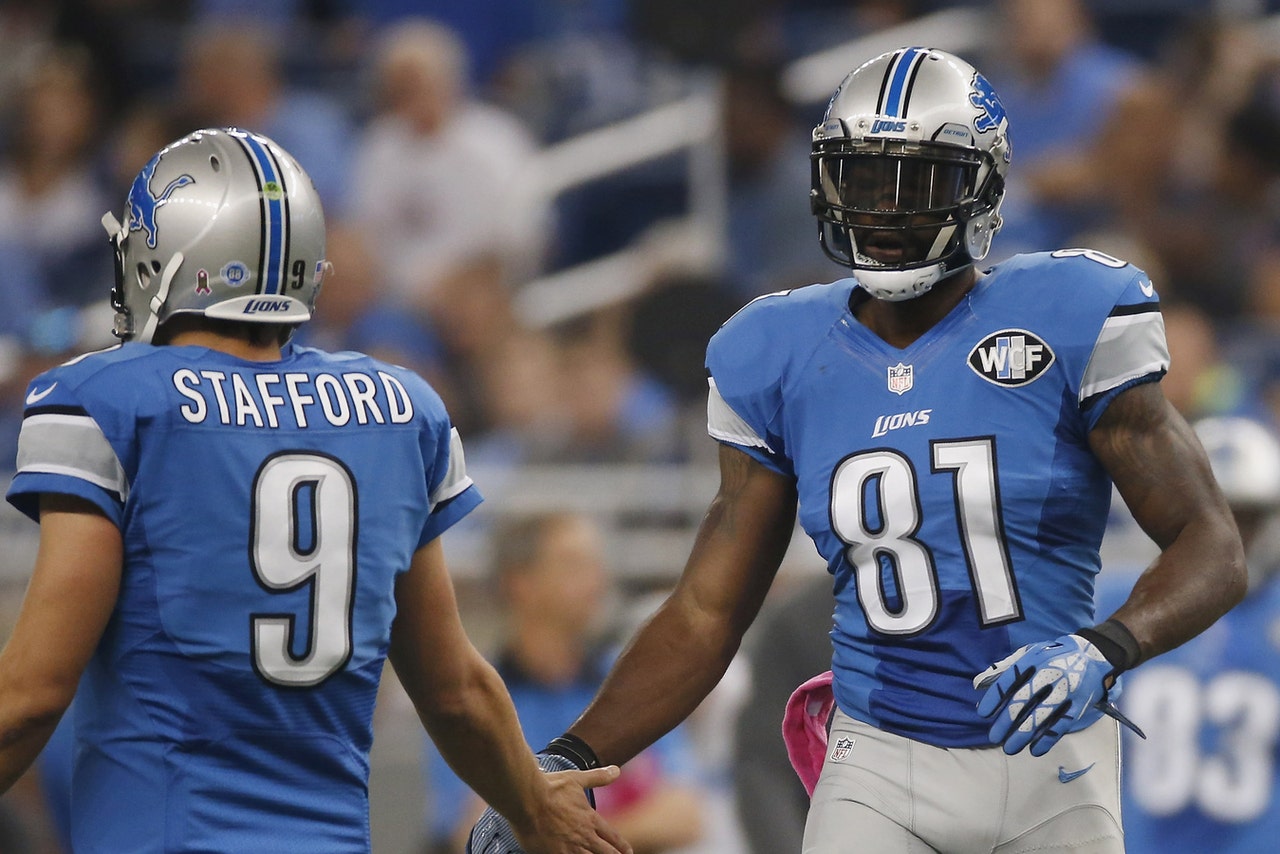 Detroit Lions wide receiver Calvin Johnson surprised many football fans last week when he revealed in a statement that he is contemplating retirement, and his quarterback insists the six-time Pro Bowler would not say something like that unless he meant it.
In an interview with "The Mitch Albom Show" on WJR-AM 760 this week, Matthew Stafford was asked about Johnson potentially calling it a career at age 30.
"I think, anytime Calvin says something, it's not for show, it's something serious," Stafford said, per Dave Birkett of The Detroit Free Press. "I think you guys have covered him long enough to know that he's a pretty measured person, and everything that he says to the public is a thought-out thing. So in that regard, I'm sure it's thought-out."
Johnson has not been healthy enough to play at as high a level as he did three years ago, but he is still one of the best receivers in the game. His 1,214 yards receiving ranked in the top 10 of all NFL receivers and his nine touchdowns were tied for 14th.
Stafford did not want to add further speculation, but he made it clear that Megatron isn't the type of person who says something for attention.
"I think, really, everything he wanted to say — and I don't want to elaborate on anything — was what he put out in that statement, that he's considering all his options at this point, honestly," Stafford said. "I'm not in the business of speaking for anything."
Since it has been widely assumed that Johnson had several more years of good football left (and he still may), he has drawn comparisons to Barry Sanders. Sanders, arguably the greatest offensive player in Lions history, retired shortly after his 31st birthday after finishing fourth in the NFL with 1,491 yards rushing in 1998.
Complicating matters further is Johnson's contract. The Lions might not want to pay Johnson his base salary of nearly $16 million and take on his cap hit of $24 million next season, especially when you consider how banged up he was down the stretch. If the comments he recently made are any indication, Johnson doesn't want to leave. But as we heard back in November, a divorce might make sense whether Megatron retires or not.
More from Larry Brown Sports:
---
---