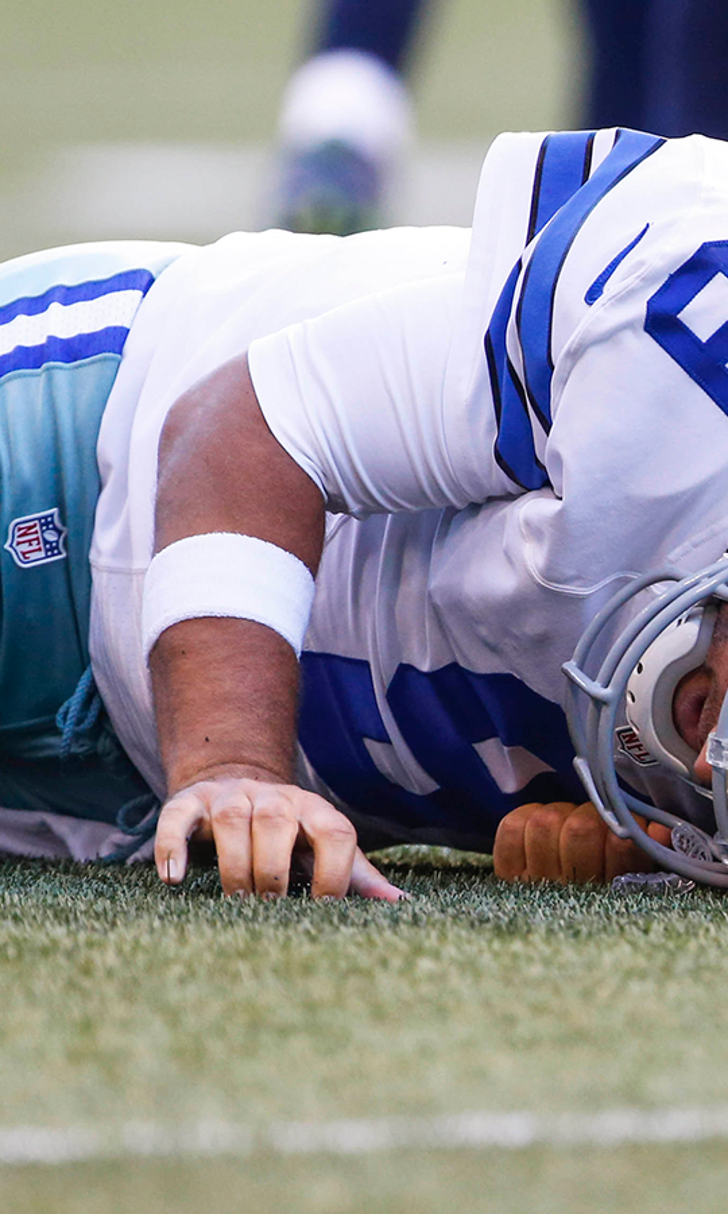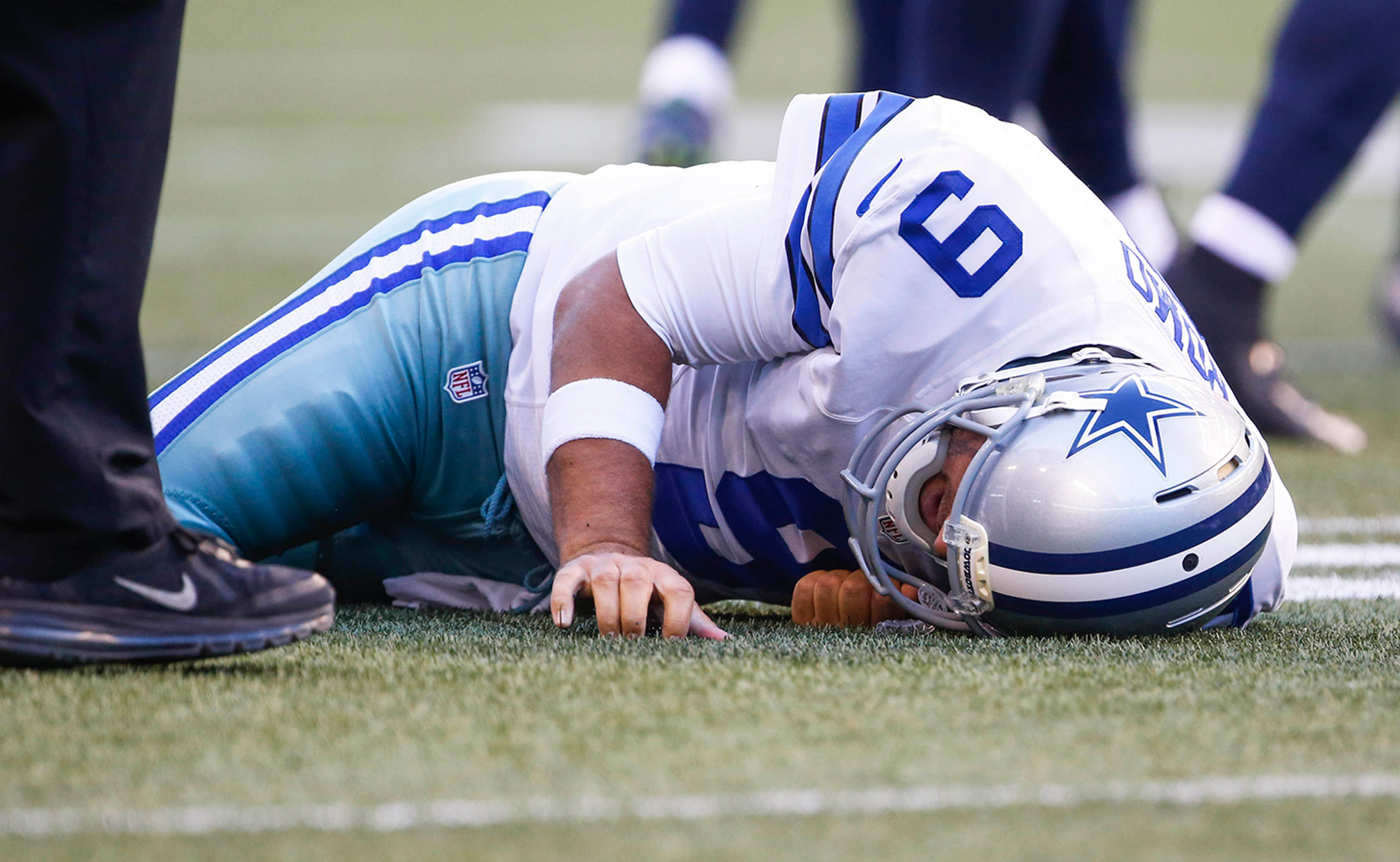 Jerry Jones says the Cowboys won't place Tony Romo on IR
BY Cameron DaSilva • November 15, 2016
The Dallas Cowboys made the necessary cuts to trim their roster to 53 players before Saturday's deadline, but they still had one huge decision to make: Tony Romo's designation.
On Tuesday, the Cowboys settled on a choice regarding his roster status. Team owner Jerry Jones announced on 105.3 The Fan that Dallas has opted to keep Romo on the active roster rather than placing him on injured reserve.
Jones cited the fact that there isn't a more valuable option to take Romo's place on the 53-man squad, and there's no need to "circumcise the mosquito" in this situation.
Jerry also adds to @1053thefan that there isn't a more valuable option that makes it worth it to take Romo off the active roster.

— David Helman (@HelmanDC) September 6, 2016
Had the Cowboys placed Romo on IR – the short-term version, of course – he would have been out for the first eight weeks of the season. He could have started practicing after six weeks, but his return to game action after breaking a bone in his back in the preseason would have had to wait an additional two weeks.
Now, Romo can get back in the starting lineup as soon as he's healthy. Exactly when that will be remains unclear, but the most likely timetable is seemingly eight to 10 weeks.
Until then, it's rookie Dak Prescott's show. He'll fill in for Romo until he's able to return, whenever that is. Prescott will start his first NFL game on Sunday against the New York Giants with Mark Sanchez as his backup.
---
---