National Football League
National Football League
Goodell will pay for his power trip
Published
Sep. 7, 2011 1:00 a.m. ET

Today's column is dedicated to the memory of my longtime friend and mentor, Damon Ferbrache. His life is being celebrated today in Indianapolis.
I'm middle-aged. I remember the good-old days when elementary and junior high schools used to paddle the bad kids as a form of discipline.
I was a bad kid, the class clown. Lynn Duncan, one of the hottest girls in eighth grade, labeled me a "serial butt pincher" in my yearbook. I liked to squeeze ass. It was an equally endearing and annoying habit among the girls at Stonybrook Junior High.
My teachers found it just annoying. They wrote me up and sent me to see Mr. Hancock, our dean, the man in charge of paddling the bad kids. Mr. Hancock kept a large wooden paddle in his office. He'd bend you over his desk and give you three to five whacks depending on how many times you had been banished to his office in a given school year.
Everyone loathed and feared Mr. Hancock. Even the girls. Mr. Hancock was creepy and mean. Kids told wild stories about Mr. Hancock and his paddle.
Mr. Hancock did his job well. He helped me realize it was safer to grab ass at the high school football game on Friday nights, when all the junior high kids milled around the concession stands flirting.
More important, Mr. Hancock shielded our principal, Mr. Thayer, from the fear and loathing people with limited power have toward people with the ultimate power. For the most part, we loved and respected Mr. Thayer. He was our leader. Mr. Hancock's stiff discipline allowed Mr. Thayer to lead.
This is a tried-and-true concept NFL commissioner Roger Goodell must learn. If he doesn't learn it, he'll be constantly fielding softball questions on "Mike and Mike" trying to explain away his increasingly irrational decisions regarding discipline.
On Tuesday, Goodell appeared on "Mike and Mike" so he could claim credit for Jim Tressel's suspension from the Colts. Goodell insinuated the Colts suspended Tressel, the former Ohio State coach, because the team knew the commissioner would.
I don't believe that. I think the Colts helped Goodell out of a jam.
Goodell set an awful precedent suspending former Ohio State quarterback Terrelle Pryor for NCAA violations. Goodell justified the suspension with some flimsy excuse about the integrity of NFL draft eligibility.
When he suspended Pryor, Goodell likely never considered what he'd do if Tressel came looking for work — even unpaid work — in the NFL. Goodell certainly never anticipated the public and media backlash that would be directed his way for the obvious hypocrisy of taking money out of a kid's pocket for NCAA violations and doing nothing (at the time) to Tressel.
Tressel didn't threaten the integrity of NFL draft eligibility. There was no justification for the commissioner to take action against Tressel. Goodell needed a favor. He needed the Colts and Tressel to bail him out.
Why?
Because the school principal is not supposed to double as the school dean. Goodell is equally feared and loathed by NFL players, especially the black ones. They don't respect his discipline. They believe it is biased and too heavy-handed.
Pryor is black. Tressel is white.
Had Jim Irsay, Bill Polian and Jim Tressel not rescued Goodell, Pittsburgh linebacker/Goodell critic James Harrison likely was prepared to verbally unload on the commissioner again.
Goodell's ability to serve as leader of the NFL is compromised by his insistence on being the face of NFL discipline. The role might make him popular with his high-profile media puppets, but it makes him extremely vulnerable with the players.
Maybe it doesn't matter. Maybe DeMaurice Smith and the players' union are so weak Goodell can do whatever he likes. Based on the ground surrendered by the union in the labor dispute and the length of the new agreement, Goodell owns Smith and the union. For some reason, CNBC's Darren Rovell is the only guy willing to discuss in detail how bad the new deal is for the players.
At some point, NFL owners might recognize Goodell is the one guy who can awaken the players to how badly they were recently hoodwinked. It might take three or four or five years, but one day Goodell's discipline role is going to backfire in a big way. Goodell is going to give the players the backbone they lost when Gene Upshaw died.
Goodell and the 10-year labor agreement won't last.
The players will mature and evolve. Eventually, like the girls at Stonybrook Junior High, the players won't find anything cute about Goodell's hands-on approach.
---
---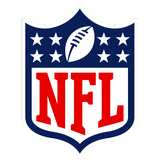 Get more from National Football League
Follow your favorites to get information about games, news and more
---