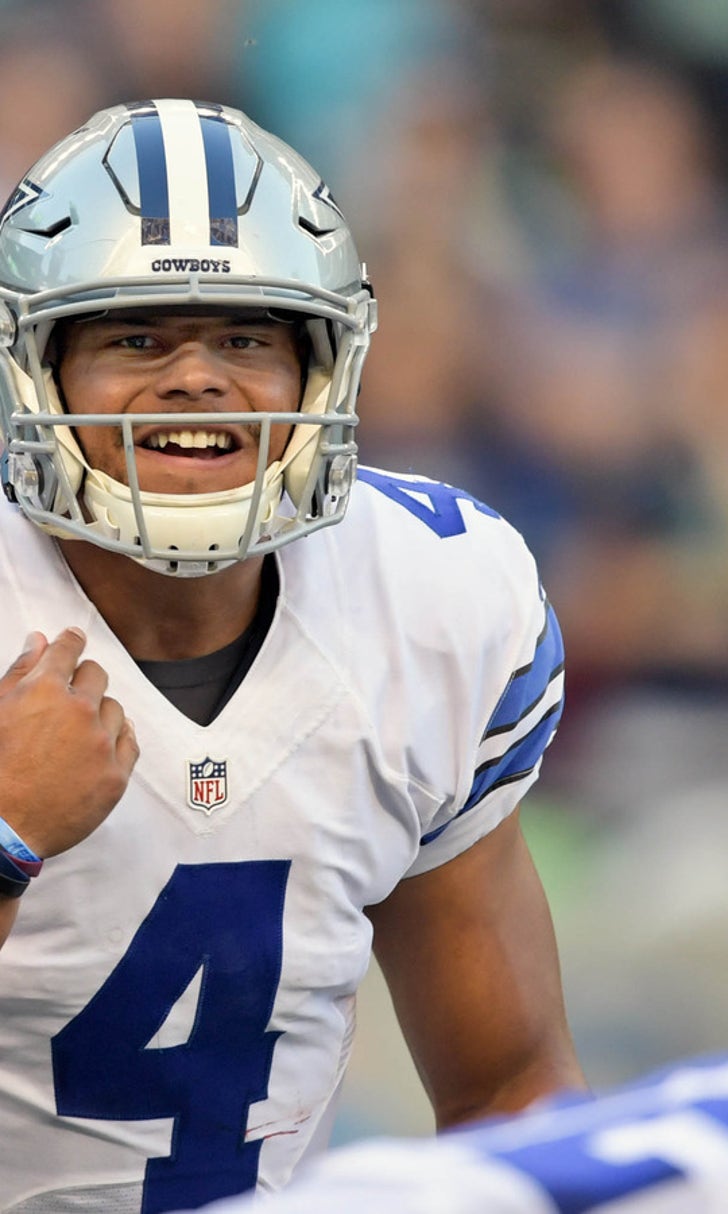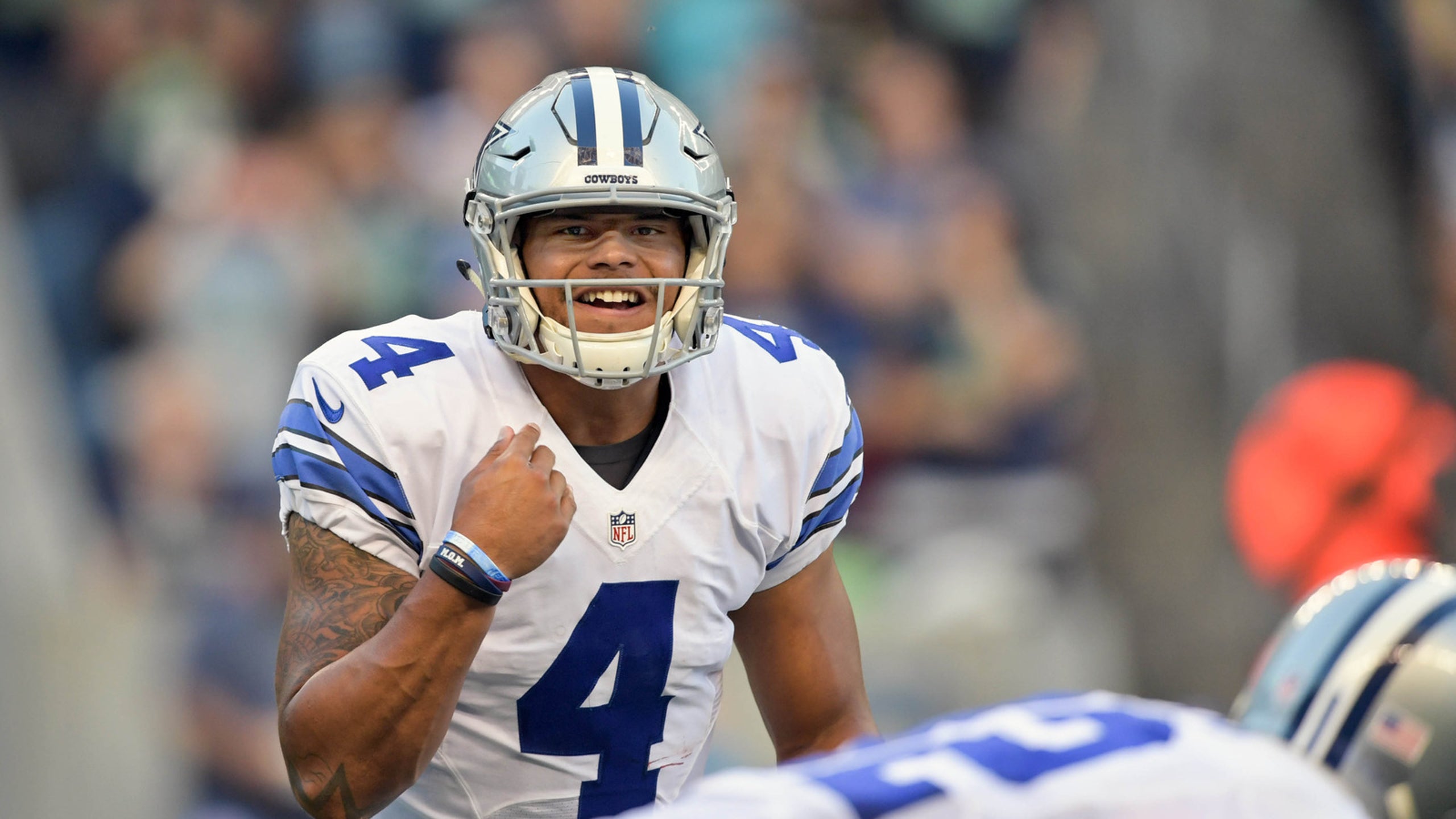 Dak Prescott believes he's 'the smartest QB' in this year's rookie class
BY foxsports • August 28, 2016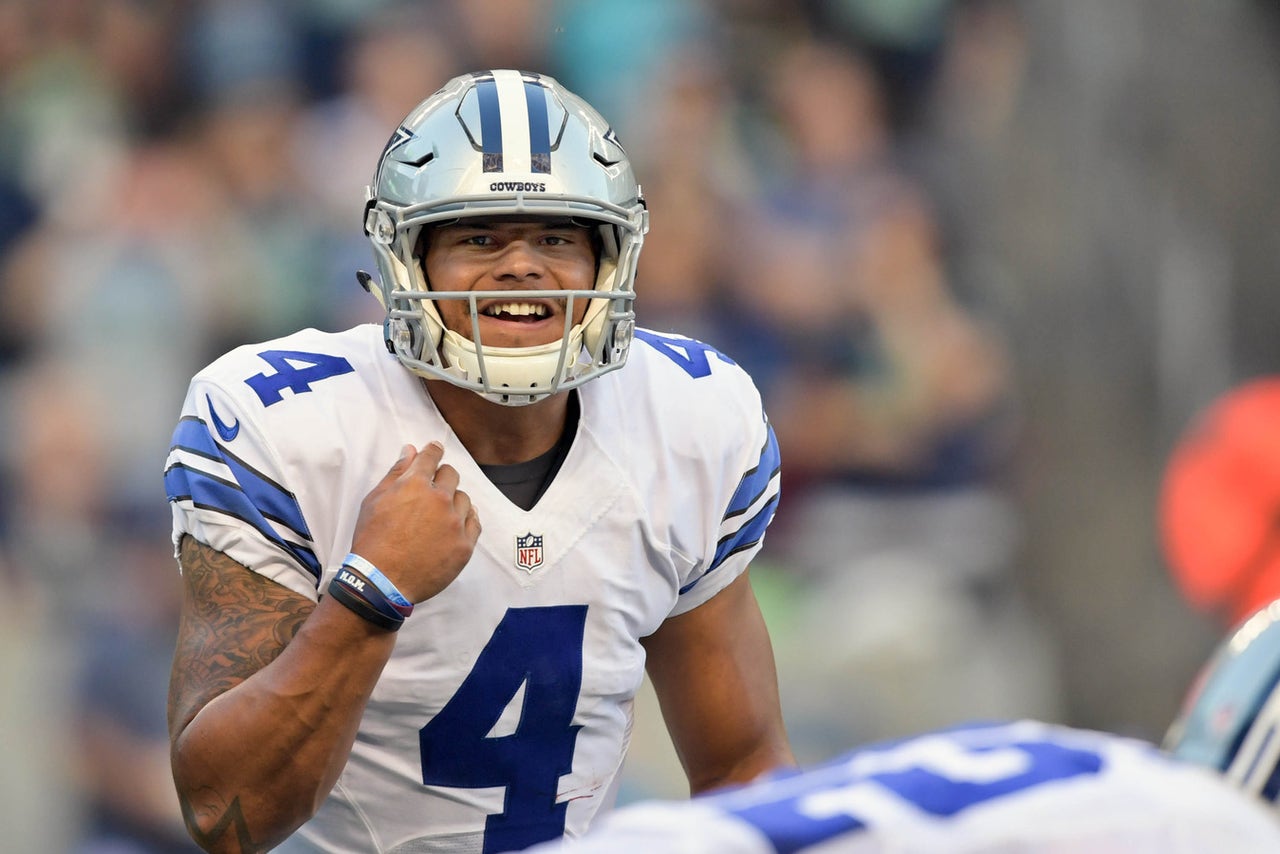 Tony Romo's back injury has thrust Dak Prescott into the limelight with the Dallas Cowboys, and the rookie quarterback appears to be confident in his ability to handle the pressure-packed job.
"Knowledge-wise, I think I'm the smartest quarterback that came in this class," Prescott told USA Today. "I would love to go on the board and go head-to-head with anybody else. That's how I feel. That's how confident I am."
Prescott should be confident after what he's done this preseason. The fourth-round pick has completed 39 of 50 attempts in three exhibition games and has thrown five touchdowns.
Prescott believes his four-year playing career at Mississippi State has accelerated his learning curve.
"The offense we ran at Mississippi State was nothing short of an NFL offense," Prescott said. "The only thing that was different is that we didn't go under center. I swear to you, in (pre-draft) visits, every play they showed me, I could name it. We just called it something different. At another team I visited, they ran the exact same stuff we ran."
We'll see if Prescott's confidence will translate to regular-season success.
---
---